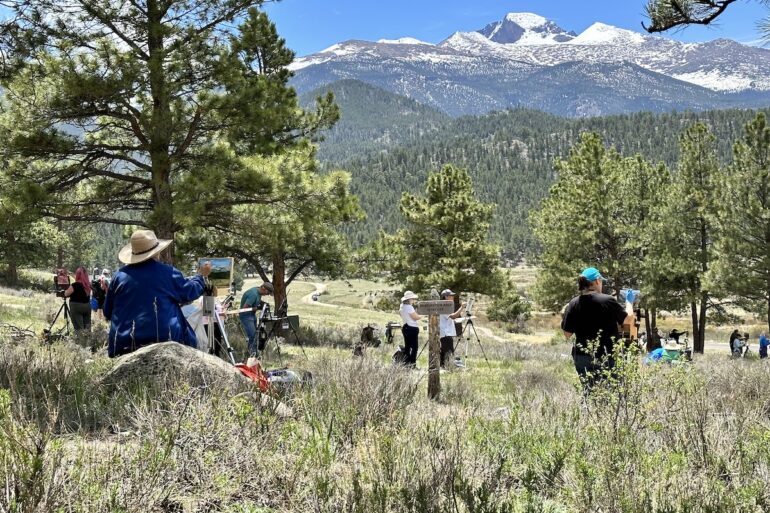 This post is also available in:

In the 1960s, as cultural revolutions swept across the nation, Congress passed important environmental laws to protect America's enchanting natural landscapes, among them Rocky Mountain National Park, which was the last stop for the tenth edition of PACE. 
The day provided wonderful moments for the artists. The weather was clement and provided the breathtaking colors typical of Colorado: blue skies, lush nature with its colorful flowers blooming as a result of the recent rains, and a few white, candid and voluminous clouds, which offered very evocative narrative scenarios. 
Scenarios that the participants, putting into practice the notions acquired during the demonstration sessions, captured on canvas following their own style and timing cadenced by the observation of the landscape. 
Before officially closing the doors of the tenth edition of PACE, Eric Rhoads unveiled the location of the eleventh Plein Air Convention and Expo, which will be held in the "Great Smoky Mountains" on the North Carolina-Tennessee border.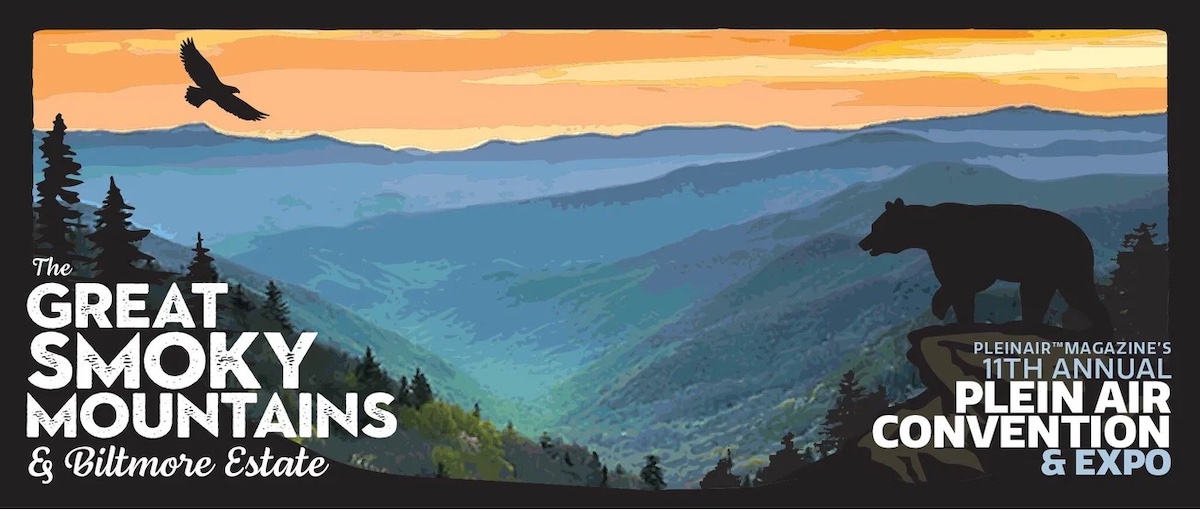 Those who have already had the good fortune to visit the Great Smoky Mountains are familiar with the atmosphere that characterizes the place that the Cherokee Indians called, "Land of the Blue Smoke "because of the smoky fog that habitually covers its peaks.
Given the enthusiasm of the participants who as such had the opportunity to sign up for the next edition -at a very advantageous price- to the names of some of the faculty members who have already confirmed and will attend the next edition, and above all given the magic that only PACE can offer, we advise you to reserve your place well in advance. 
Miami Niche salutes you and offers you a chance to "peek" into the wonderful adventure experienced by the participants through some pictures taken yesterday at Gray Rocky Mountain. 
Take a look at the pictures and imagine yourself there, immersed in that wonderful landscape wrapped in silence interrupted only by the song of the birds that, undisturbed, inhabit the park. 
See you soon.
.