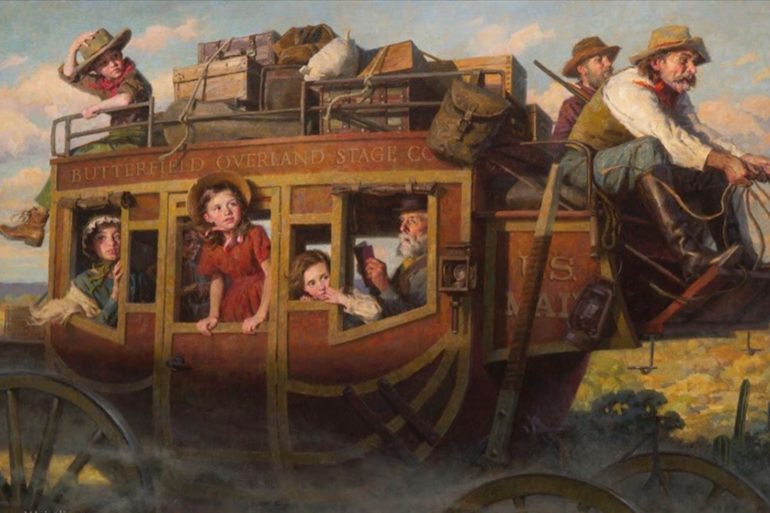 This post is also available in:


Think of the Old West and try to imagine scenes of everyday life, images that have arrived all over the world thanks to television and the press. Here: do you have them in mind? Now scroll through Morgan Weistling's images and discover how every image you have in mind of this legendary way is masterfully represented in detail by the works of this great contemporary painter that I met at The National Cowboy & Western Heritage Museum in Oklahoma City last summer.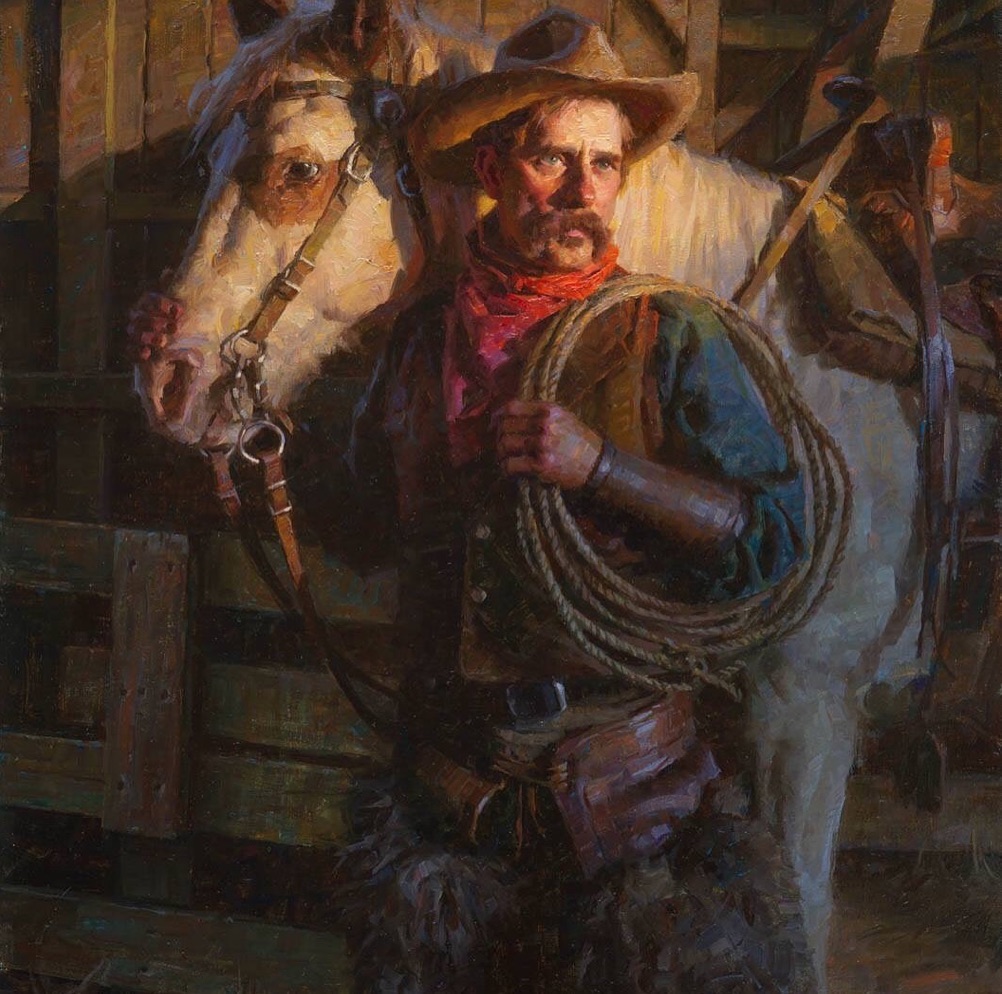 Morgan Weistling is a Californian artist, son of Howard Weistling: a soldier who left for Pearl Harbor (World War II) with the dream of becoming a cartoonist. Howard was able to survive the war by defusing its horrors thanks to the gift of the drawing he made inside the cigarette packets. Howard Weistling died in 2002 and, 75 years later, these drawings, now jealously guarded by his son, have returned to his family. Morgan Winstler attributes to his father the influence that art has had in his life and which he has also cultivated thanks to the rich art library that his father has collected in his life.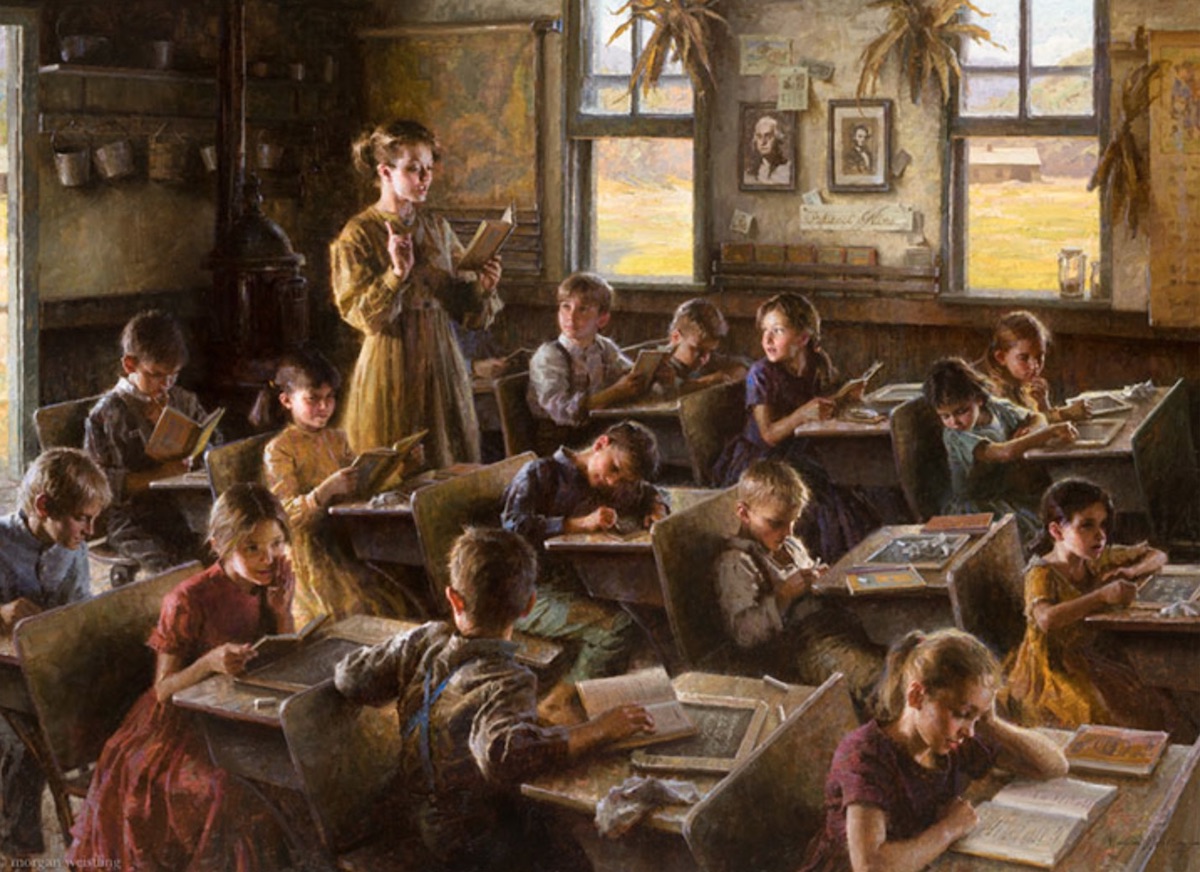 At the age of 15 he enrolled at the Brandes Art Institute, directed by Fred Fixler, a pupil of the great muralist Frank Reilly and rigorous teacher who imparted classical methods in which: "Drawing is the root of all great art", Fixler said. Following his university studies, during which he met his wife JoAnn Peralta, who is also an artist (his daughter Brittany is also a remarkable artist and already part of the environment), he worked in the Hollywood film world for 14 years, during which he made film posters: "The Lost World" and "True Lies" by Arnold Schwarzenegger, are just some of the many. In 1998 he decided to leave Hollywood and dedicate himself to the Fine Arts. Among his studies, the life and art lessons given by both his father and Fred Fixler, as well as the influence of some painters of art history -Sargent, Nicolai Fechin and the illustrators of the Golden Age of Illustration- he began to create his niche works.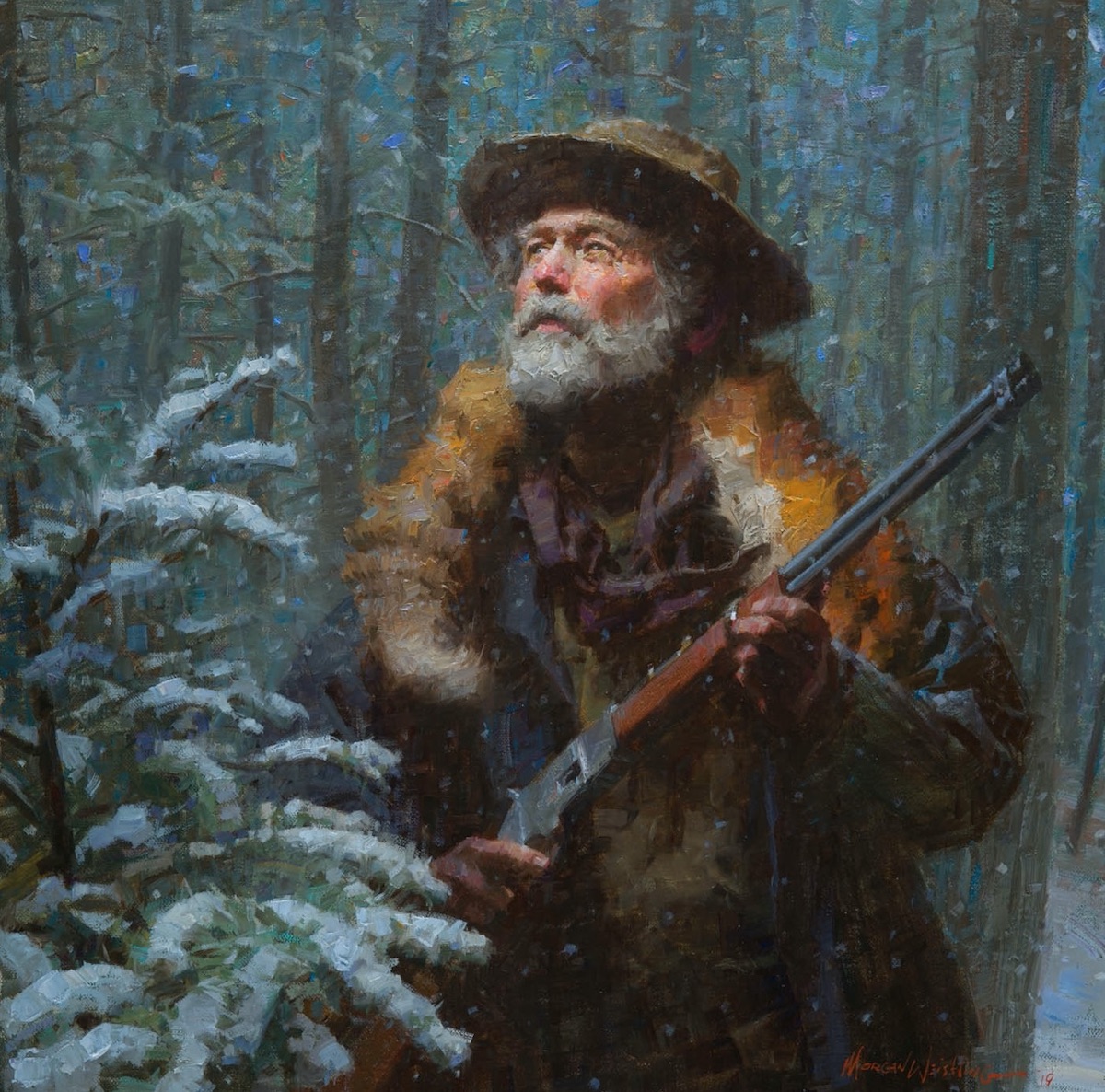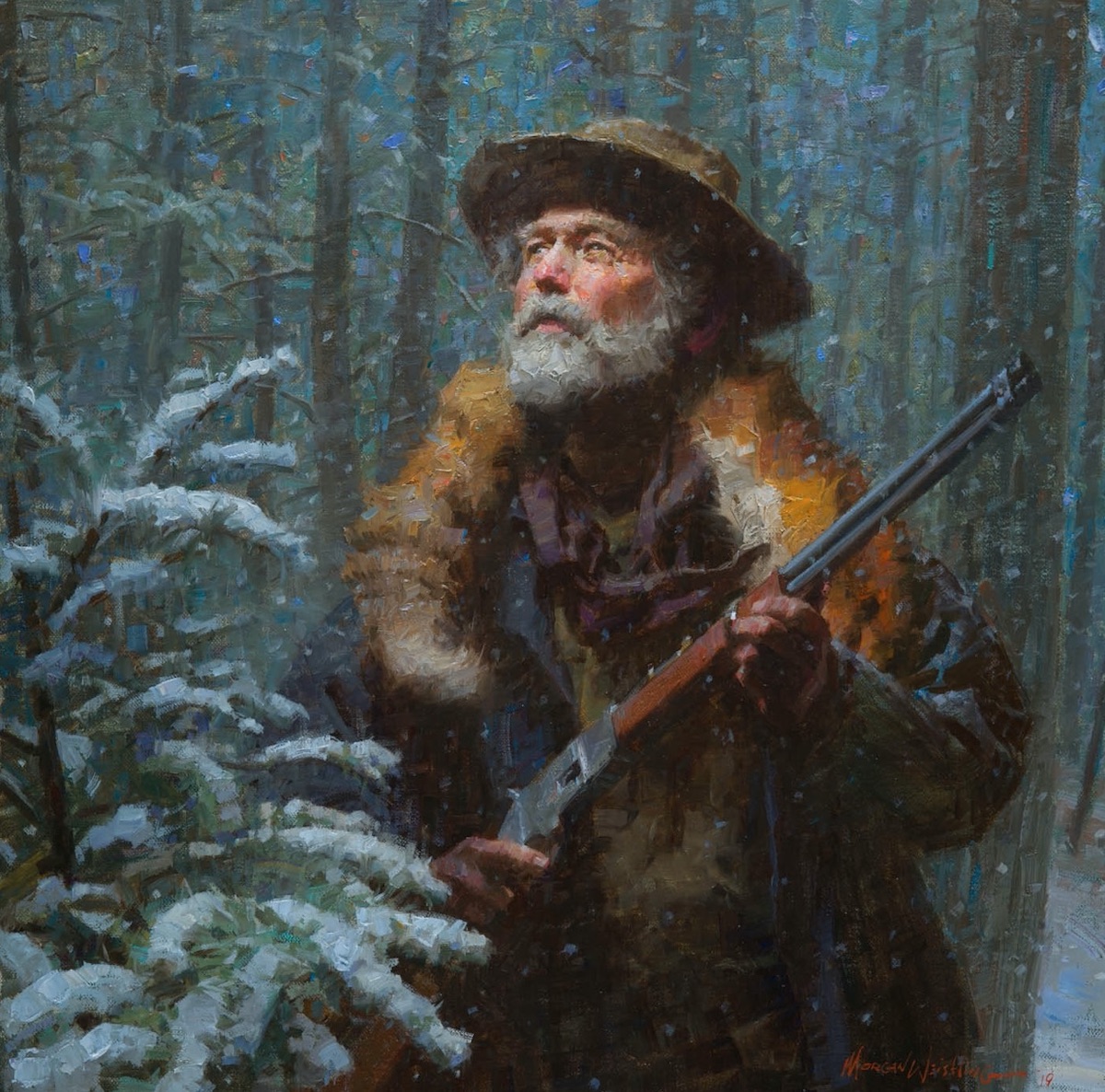 They are niche because although the demand from collectors is constantly increasing, Morgan Weistling produces in a very long time due to the fact that if one of his work does not completely satisfy him, he does not leave his studio. He even submits his works to his wife and a dense network of friends who honestly give their opinion. Appreciated for the atmospheric magic of his works, his oil paintings – in which it is possible to see the number of layers of colour the work is composed of – show his refined drawing skills and his skilful control over values, edges, light and tonality, with which he tells his stories.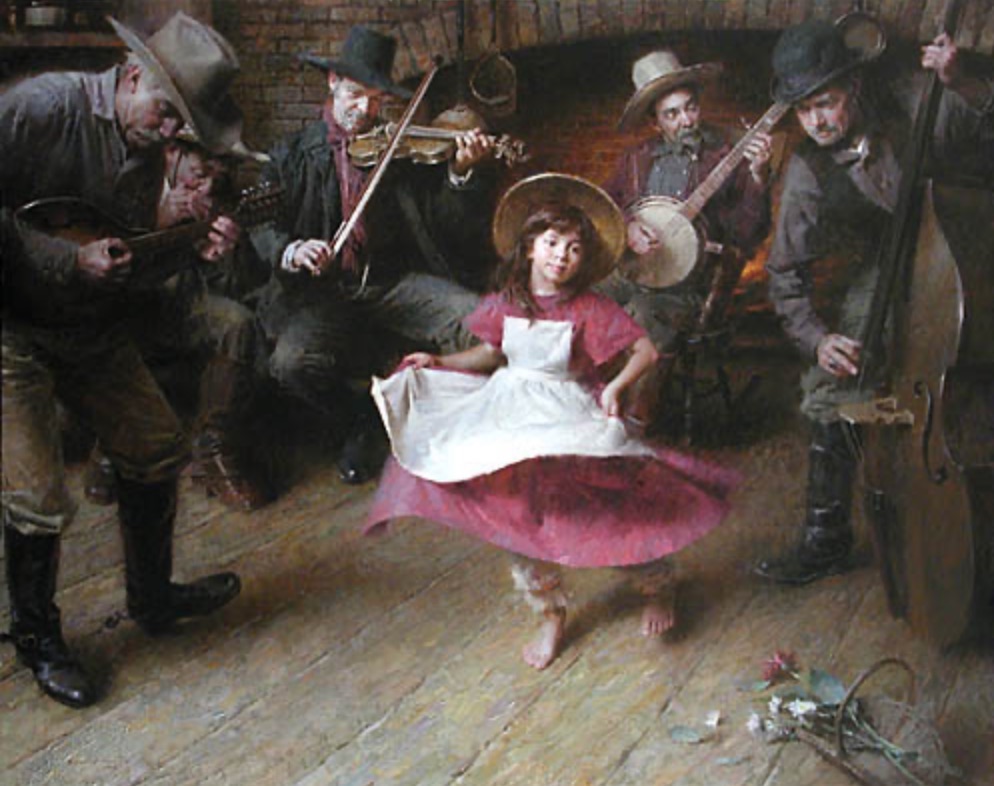 Weistling is able to draw from his years dedicated to illustration to create masterful compositions both with a single figure and in complex settings with multiple characters. He is able to capture the feelings and atmosphere of the past thanks to his desire to portray the truth and beauty of America's pioneering spirit. Weistling depicts scenes from another era, created in an authentic way, with frills and dresses that he commissioned after studying the characteristics of the historical period in question. His works are a tribute to the West, to its characters and atmospheres made up of cowboys, American Indians, stagecoaches and children; many children play, fish, read, control grapes, feed pigs or caress ducklings. Children who spend their time in a pure and genuine way, helping the grown-ups in their domestic chores, far away from the daring world of socializing today, anchored to a much healthier reality that is that offered by nature.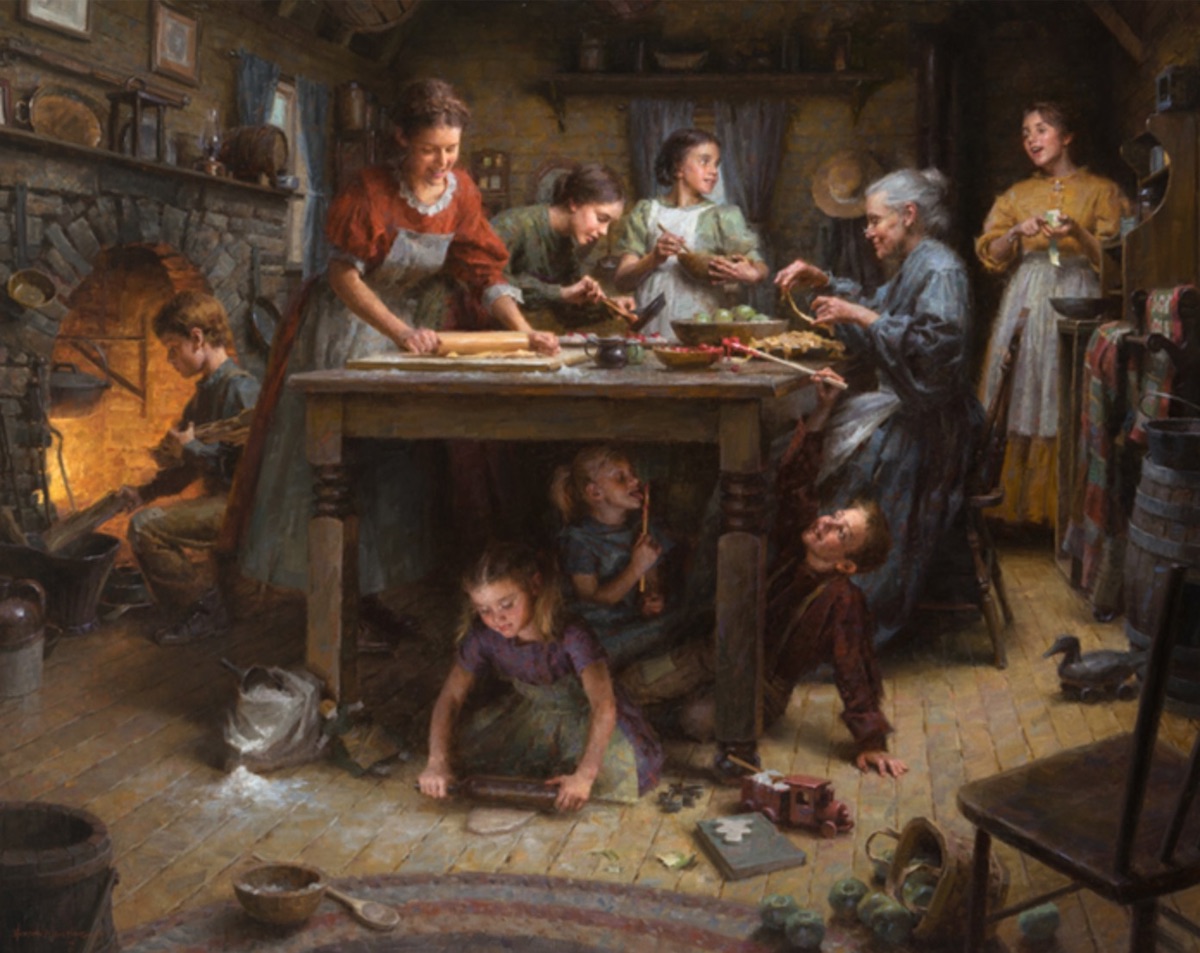 Scene of life in style with the famous "House in the Prairie" that passed on all the TV screens, making us know this part of the world at that time. His works have won countless national awards and he is still the youngest artist to have won the coveted Prix de West at the National Cowboy & Western Heritage Museum in Oklahoma City in 2001 (which he won for the second time in 2008). Morgan Weistling says of his work: "In my paintings, I hope to communicate the same emotional response to the viewer as I did. There must be something visually stunning in the scene that makes me want to capture it: sometimes it's the personality of the model or a particular pose that just asks to be painted; other times it's the way a particular edge stands out from the softer ones that surround it. Whatever it is, I know it must come from my heart or else the viewer will not be interested". Morgan Weistling is also very interested in the representation of his Christian faith, for which he has portrayed the life of Christ and has created "Kissing the Face of God", a splendid masterpiece in a contemporary key of the Virgin Mary kissing the Baby Jesus on the cheek.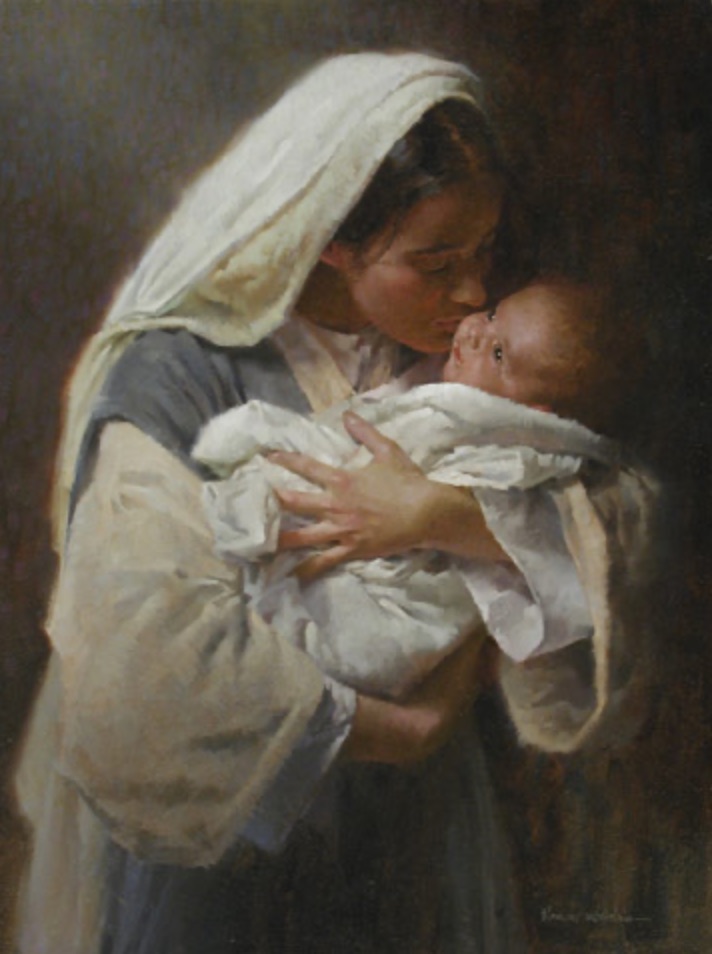 I chose the work selected for an emotional issue: because it particularly fascinated me when I saw it live last year, because it sent me back (with a bit of nostalgia, to tell the truth) to when I watched Laura Ingles on TV as a child in "La Casa nella Prateria" (The House in the Prairie) and for the fact that in this image, in which almost all the visual elements typical of the American West appear, which are arranged in a harmonious and lively way, because of the use that the artist makes of color. Morgan Weistling is represented exclusively by Jackson Hole's Trailside Galleries, WY, and in addition to having published in all Western art magazines (including WesternAmerican Artist, Art of the West, Persimmon Hill, Southwest Art, U.S. Art and Western Art Collector) he wrote the book "A Brush with History: The Paintings of Morgan Weistling" which spans 20 years of his artistic career.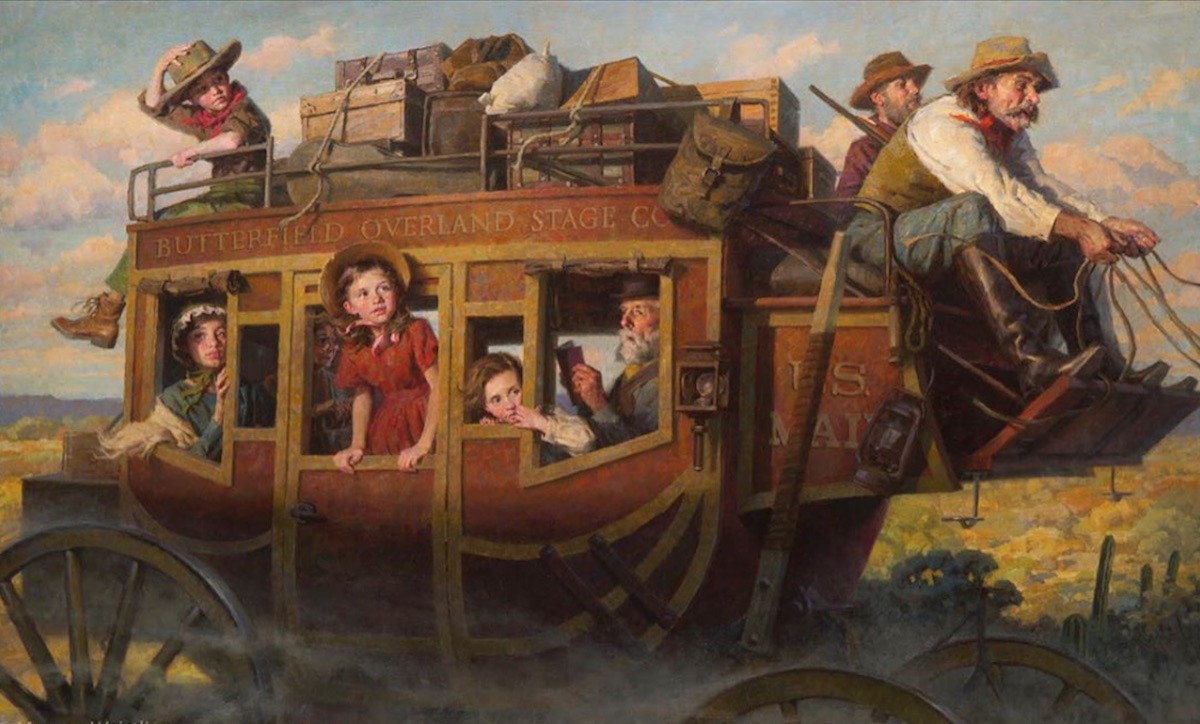 .