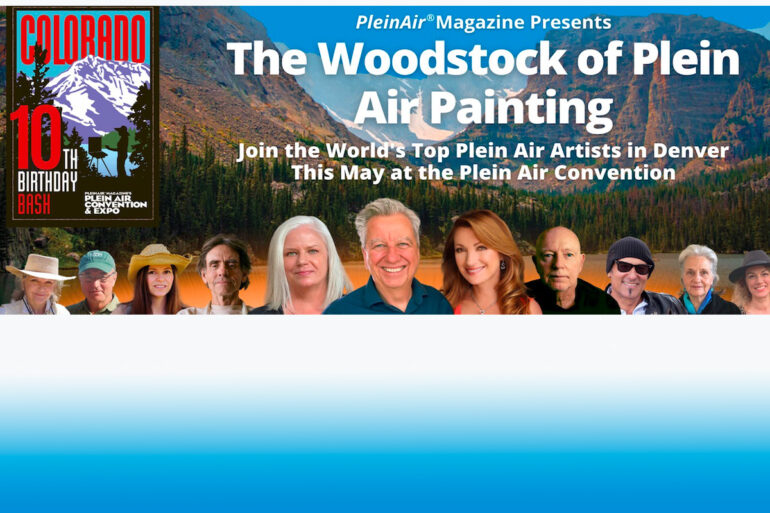 This post is also available in:

It will be the sunny mountainous landscapes of Colorado that will cadence the days of PACE: the world's largest event entirely dedicated to plein air painting, capable of gathering a more than corpulent number of faculty members -over one hundred- and hundreds and hundreds of artists devoted to plein air landscape painting. Painting that will not, however, be limited to the depiction of the beautiful landscapes that will serve as the backdrop of the event during the outdoor sessions, but will deal with plein air painting dedicated also to figurative art and still life spanning all artistic mediums, from oil to pastel, from watercolor to mix media. Among the locations chosen for the outdoor sessions are: the City of Golden (Monday, 22), the Garden of the Gods (Tuesday, 23) El Dorado Canyon (Wednesday, 24) and Rocky Mountain National Park (Thursday, 25).
At PACE there will be technical and practical talks, and the art sessions will also be a means of learning about the history of plein-air painting. Among the exceptional members who will tell -historically- about plein air painting will be Jean Stern, art historian and director of the Irvine Museum, who has described the event, as : "The most important gathering of artists in history"; and Pierre Guidetti, a more than well-known face who is the reference point for artists -regardless of painting genre- and who will give a valuable art history lecture for the occasion with a focus on Impressionism.
The convention, now in its tenth year, will be staged among the spaces of the Westin Westminster in Denver, not far from some of Colorado's most picturesque spots. Magical places in which, the many faculty members, will generously make available to participants all the information gathered and refined over years of constant study and practice. 
PACE represents a unique and unmissable opportunity to learn the fundamentals of plein-air painting under the supervision of exceptional artists.
Described by its creator-the multifaceted Eric Rhoads-as : "the Woodstock of plein air painting," PACE boasts this year the participation of: Lori Putnam, Albert Handell, Iain Stewart, Pierre Guidetti, Lori Putnam, Carrie Curran, Bruce A.Gomez, Judd Mercer, Barbara Tapp, John Taft, Carl Bretzke, C.W. Mundy, Michelle Dunaway, Camille Przewodek, Jim Wodark, Alvaro Castagnet, Doug Dawson, Gail Sibley, Dan Mondloch, Buffalo Kaplinski, Christine Lashley, Paul Kratter, Charlie Easton, Debra Huse,Mark Fehlman, Michele Byrne, Johanne Mangi, Rich Gallego, Mark Shasha, Raj Chaudhuri, Ryan Jensen, Jane Hunt, Steve Curry, Daniel Sprick, Kim Casebeer, Terri Ford, Joe Gyurcsak, Shuang Li, Joe Domeier, Vladislav Yeliseyev, Cynthia Rosen, Lori Mcnee, Joe Gyurcsak, Robert Masla, Debra Huse, Lon Brauer, Nancy Tankersley, Ryan S. Brown, Michael Holter, and many others, which you can see by checking out the link: https://pleinairconvention.com/artists-speakers/ .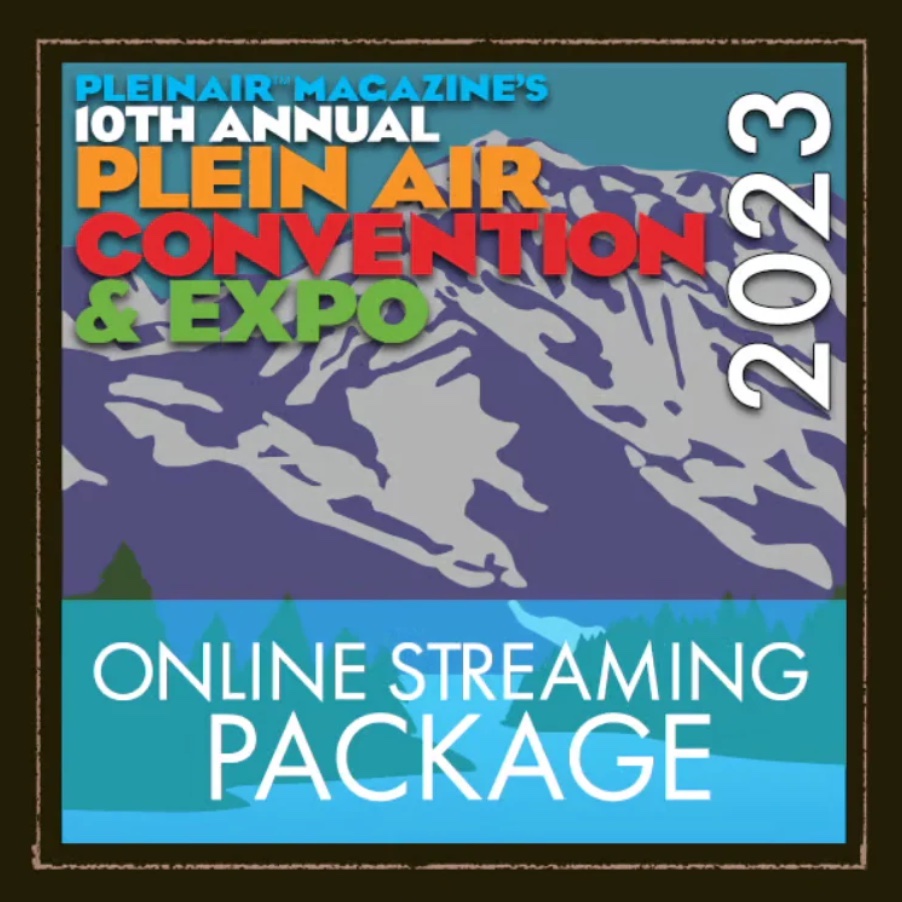 Miami Niche, like many of you, will be attending the event for the first time, with curiosity and a desire to be amazed by the artists. Follow us and stay tuned to learn the details of this unmissable event, which promises sparks for those who will attend in person but will be just as magical for those who decide to follow it while remaining comfortably seated: in fact, the extraordinary team at Streamline Publishing is offering you the opportunity to follow the event in virtual mode. All you have to do is register at the following link: https://store.streamlinepublishing.com/products/2023-pace-online-streaming to watch and review the demonstration sessions as many times as you wish with the assurance that you will not miss a single notion of what is being taught. 
The sessions will be divided by stage: main stage, demos stage, watermedia stage, pastel stage, expo hall stage and of course the outdoor sessions. 
A closing party is planned for Wednesday, May 24, which will anticipate the -entirely- spent outdoor day scheduled for May 25.
Among the personalities attending the event will be renowned actress and artist Jane Seymour with whom participants will have a chance to converse and take a selfie.
Officiating at the event will be Eric Rhoads assisted by the extraordinary Streamline Publishing team, who will be on site with all the energy and charge that characterizes them…just in case you need it.
Plein Air Convention and Expo (PACE) is about to begin…follow along!