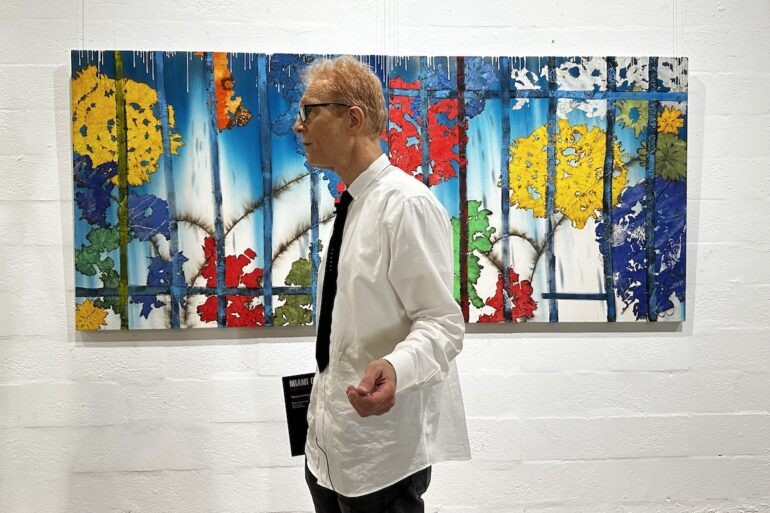 This post is also available in:

With twenty-five years of history behind it dedicated to the organization and presentation of quality exhibition programs, the Center for Visual Communication, based in the Wynwood Arts District, presents for Miami Art Week, the exhibition, "The Miami Creative Movement," curated by Barry Fellman, the center's longtime curator since 1997.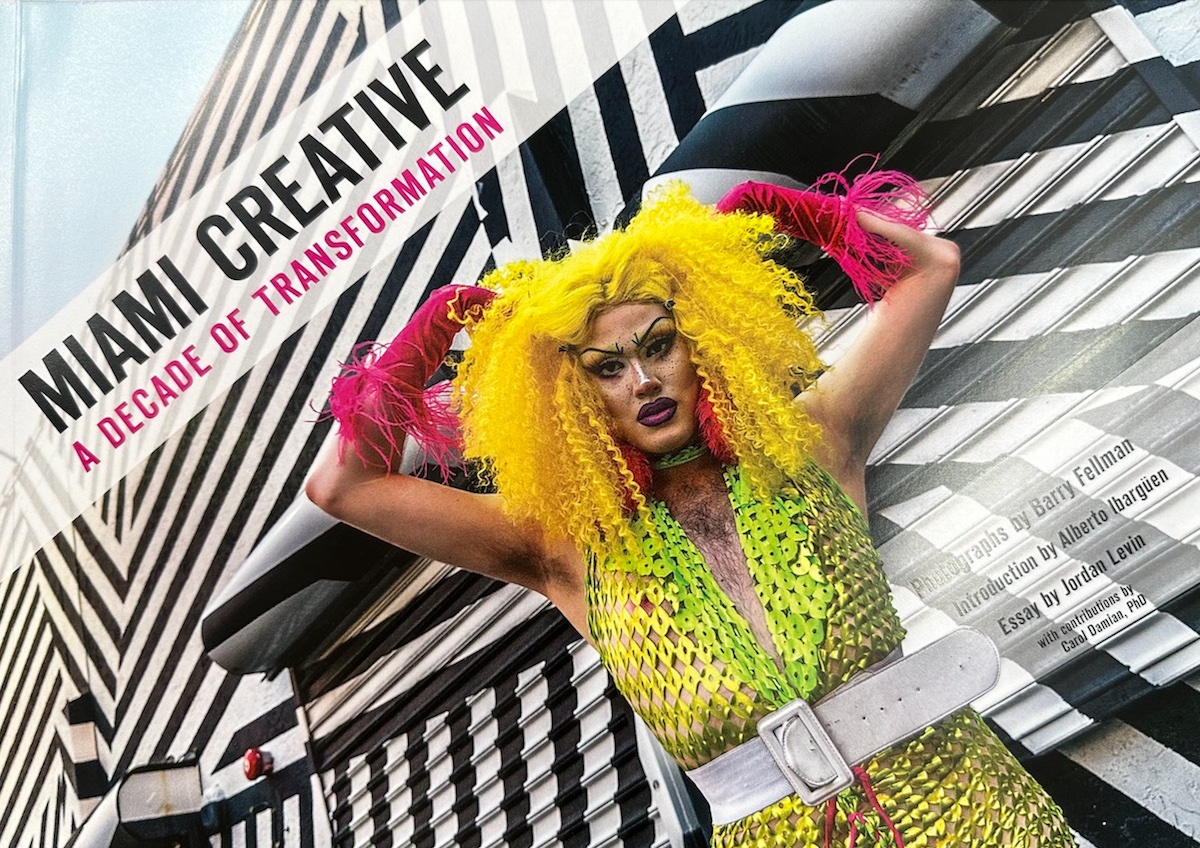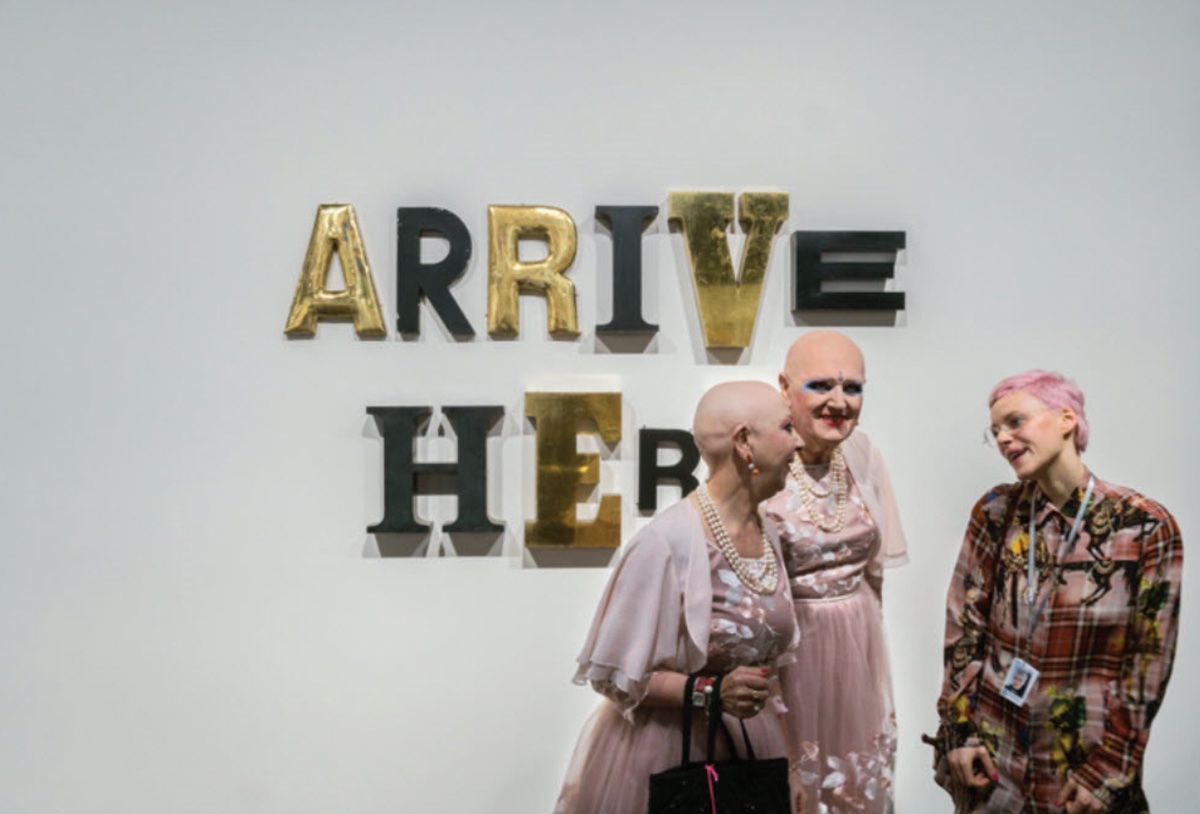 Barry Fellman, is a well-known multifaceted figure, both in Miami circles, for which he was curator of photography at the Metropolitan Museum and Art Center (PAMM's predecessor, to be clear), and in New York circles, where he has curated exhibitions of artists such as: Berenice Abbott, Richard Avedon, and David Hockney, among others.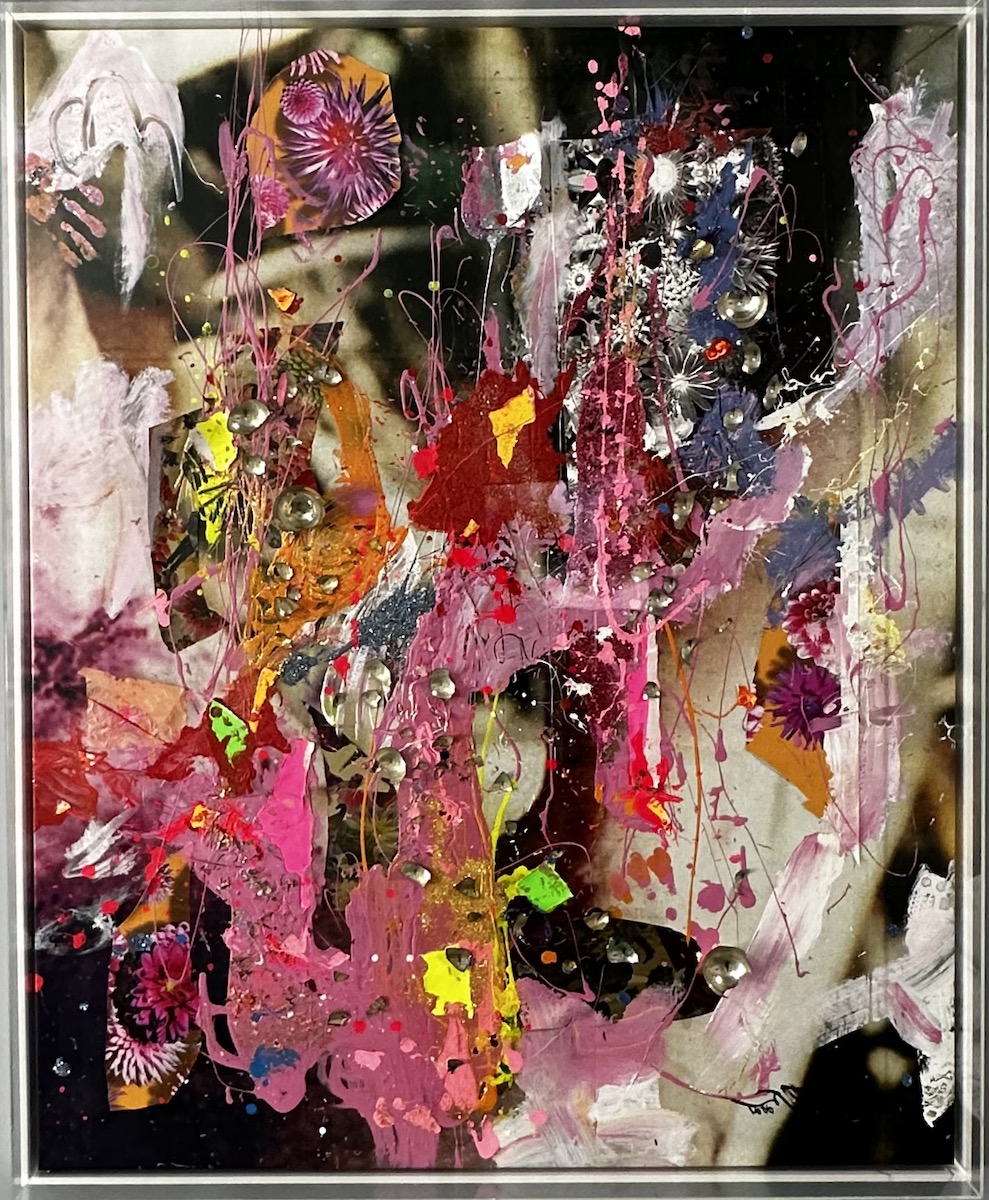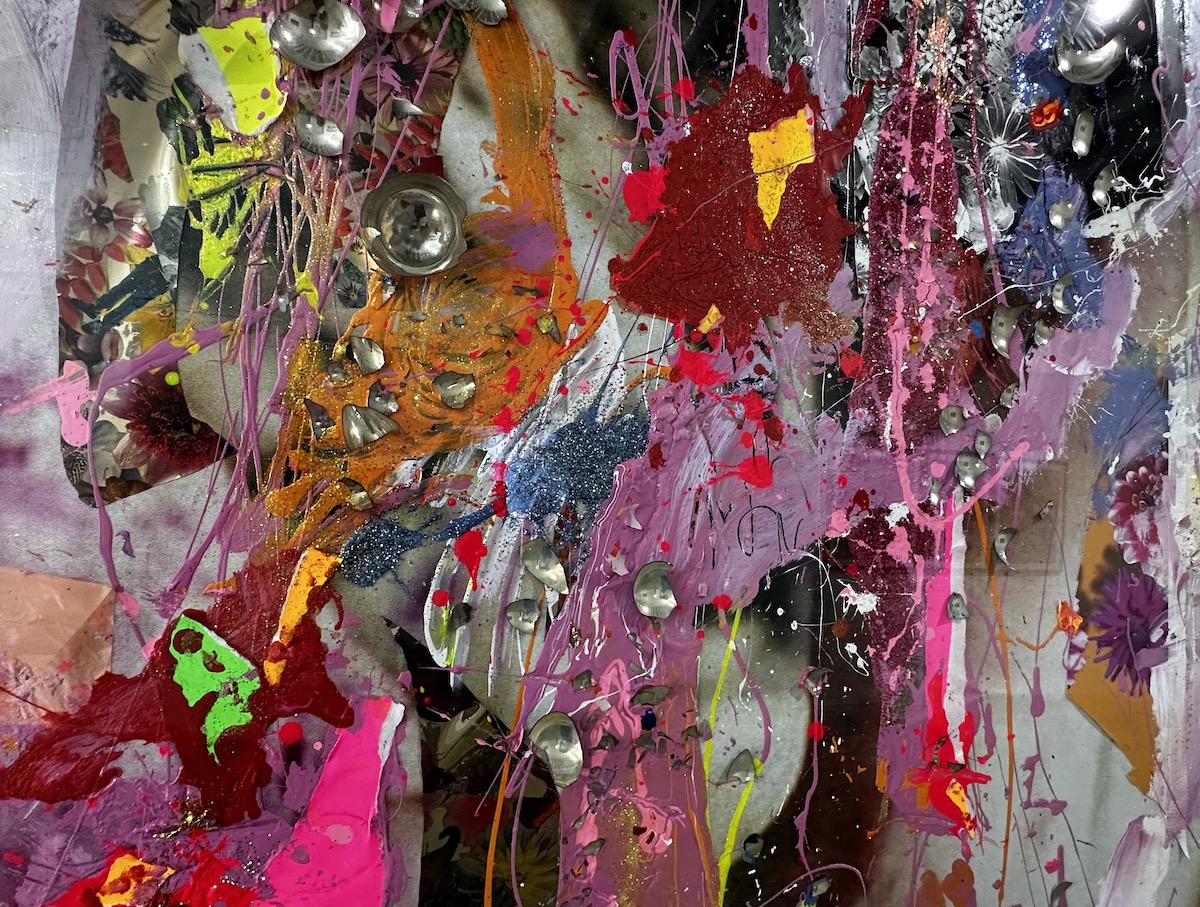 Considered "Miami's latest art insider," Fellman is also an artist and photographer, and on the occasion of the exhibition, which highlights the works of fifteen important local artists, he presented his book, "Miami Creative, a Decade of Transformation." 
A volume meant to be a tribute to the artistic evolution of his hometown, especially in relation to the last ten years, during which the artistic surge that the city ghas undergone, have consecrated Miami as an artistic epicenter, among the most important not only at the American level but also at the world level.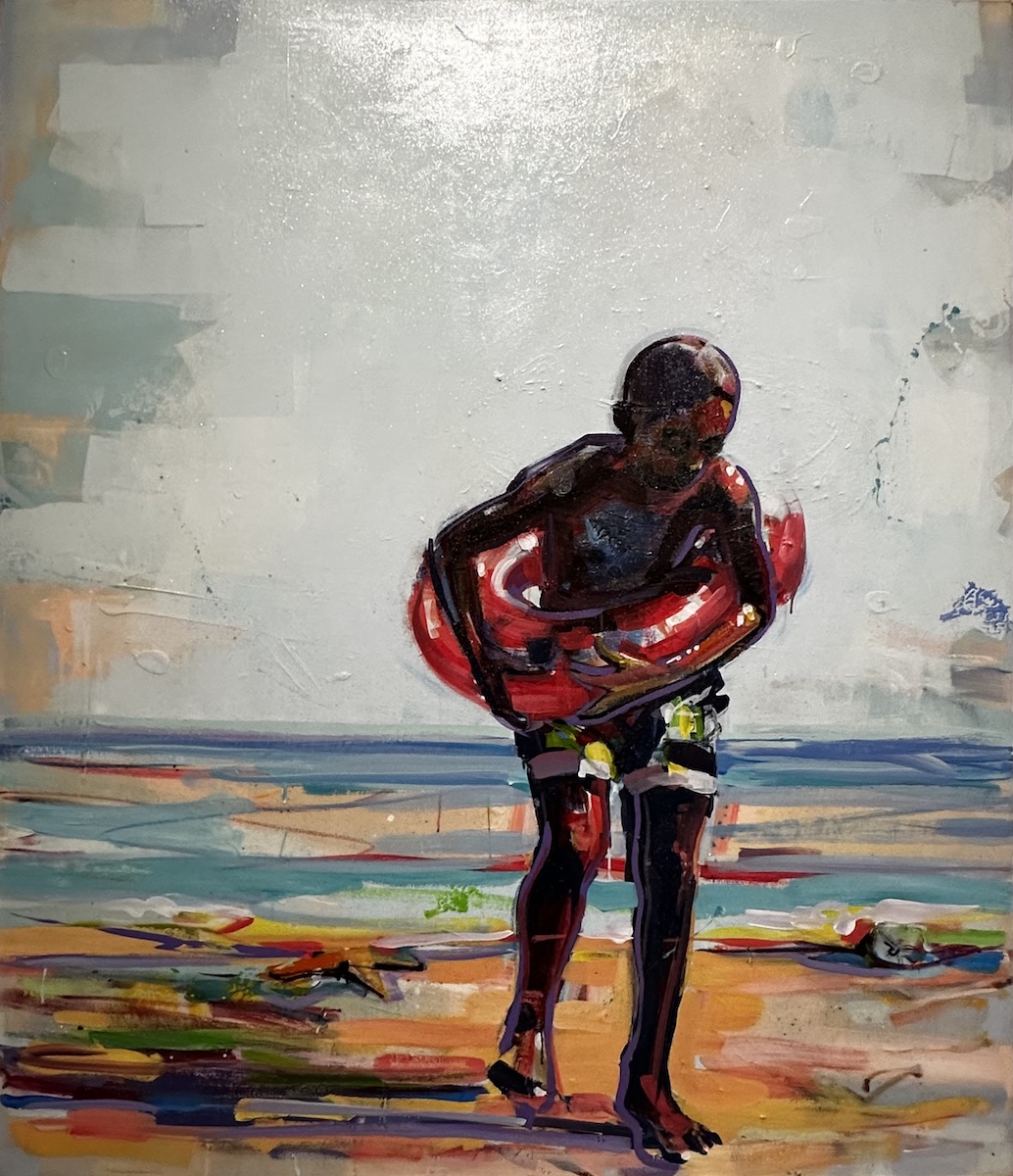 The importance of this volume is also sealed not only by Fellman's splendid photographs, with which it represents an excursus on the city's traversed artistic phases, but also by the contributions of key environmental figures, including: Alberto Ibargüen, CEO of the Knight Foundation who edited the foreword; Jordan Levin, art writer who wrote the essays; and Carol Damian who contributed as one of the most esteemed art historians in the Miami art scene.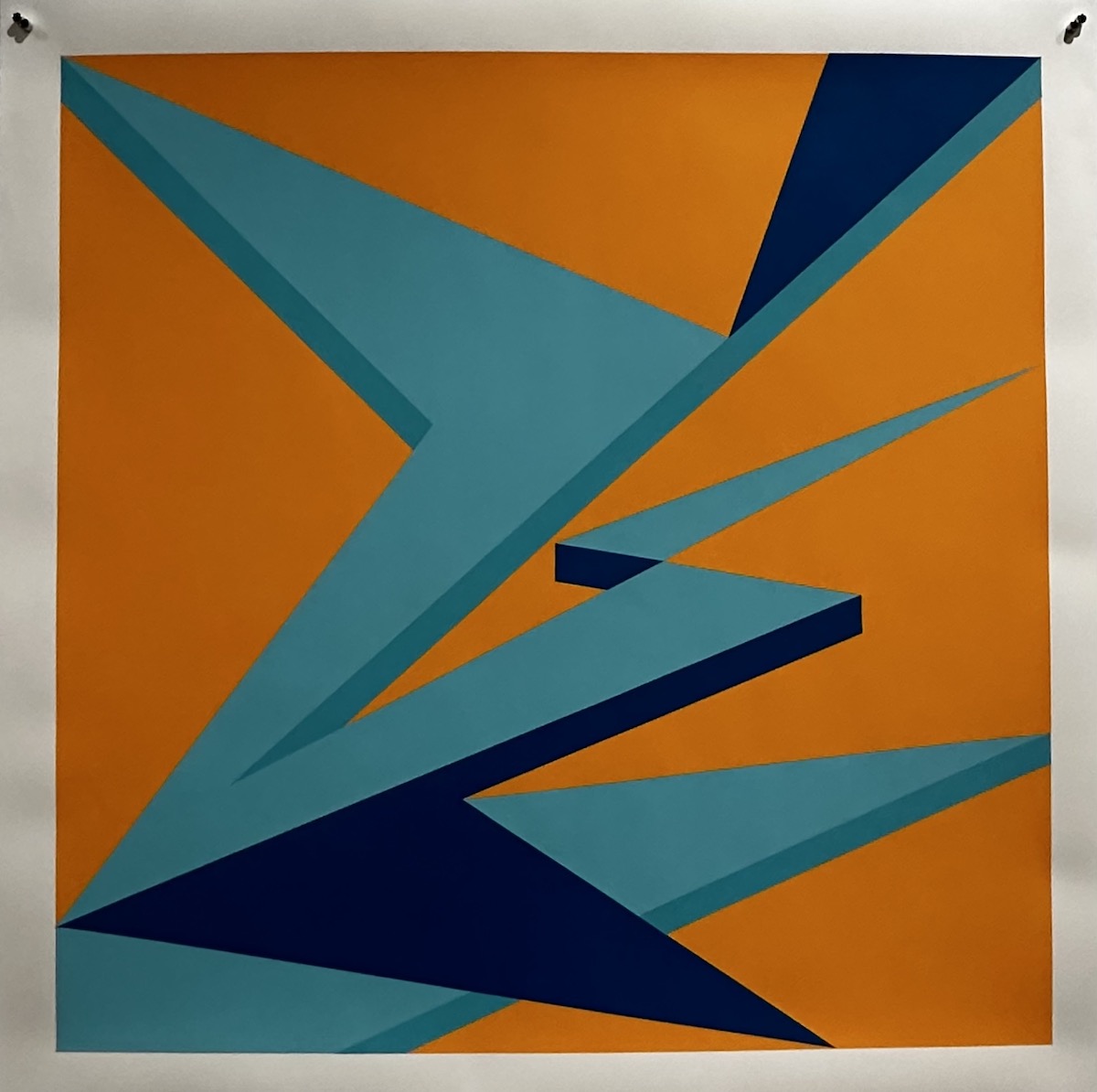 "Through his camera lens and the pages of his book, Fellman takes us on a photo-safari across Miami's cultural terrain, during one of the most pivotal decades in Miami's storied history – when a civic belief that culture is vital to our city meant transformational financial investment in the arts. Now, especially because the publication of this book coincides with the 20th anniversary of Art Basel Miami Beach, it makes sense to launch this book alongside a group exhibition of artists who have impacted Miami's cultural trajectory," dstated Alberto Ibargüen.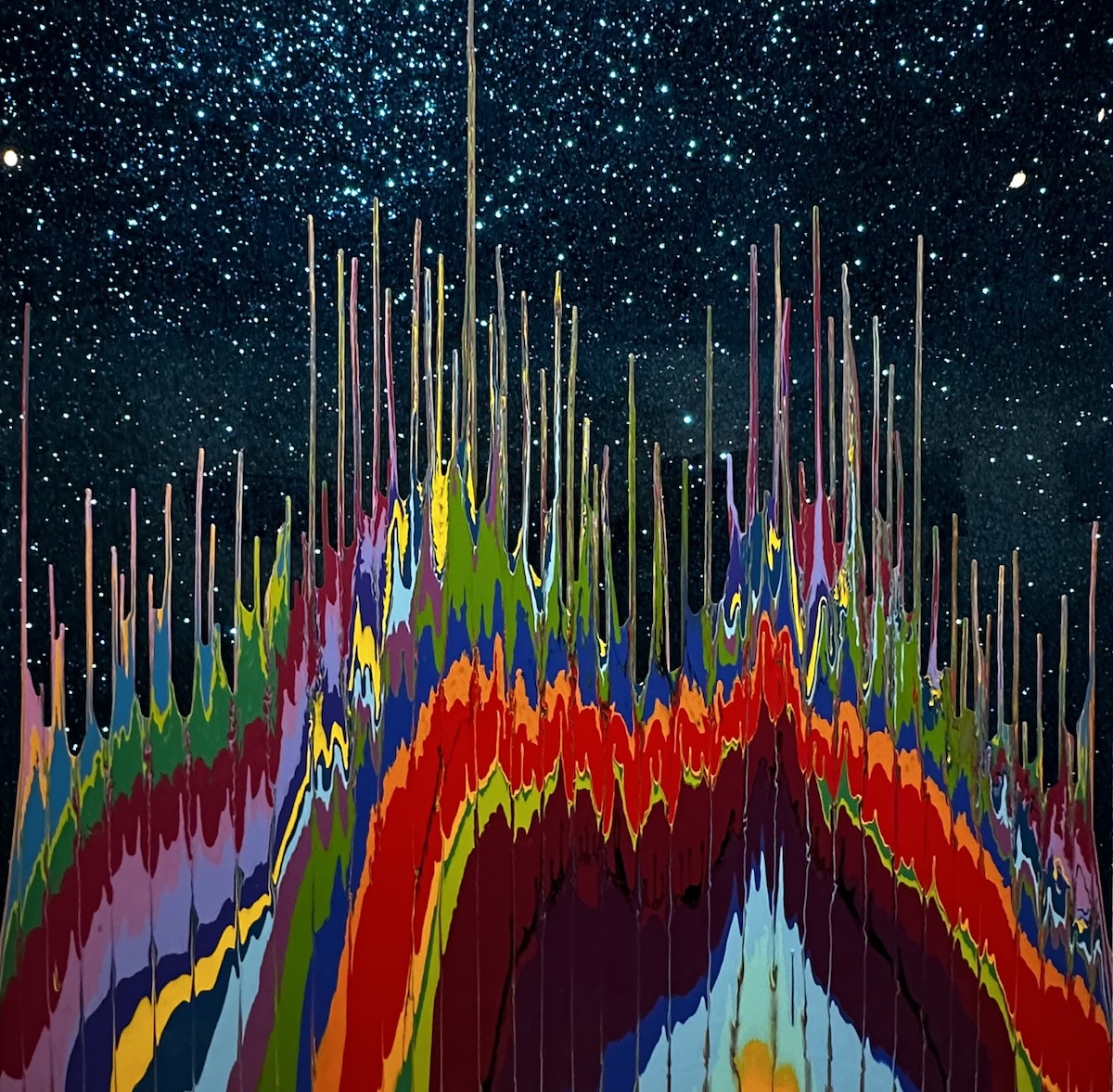 The group exhibition, The Miami Creative Movement, on view through March 15, 2023, is a tangible record of the book, featuring the works of fifteen of Miami's leading artists who were key players in these evolutionary phases and still embody the creative movement that animates the city.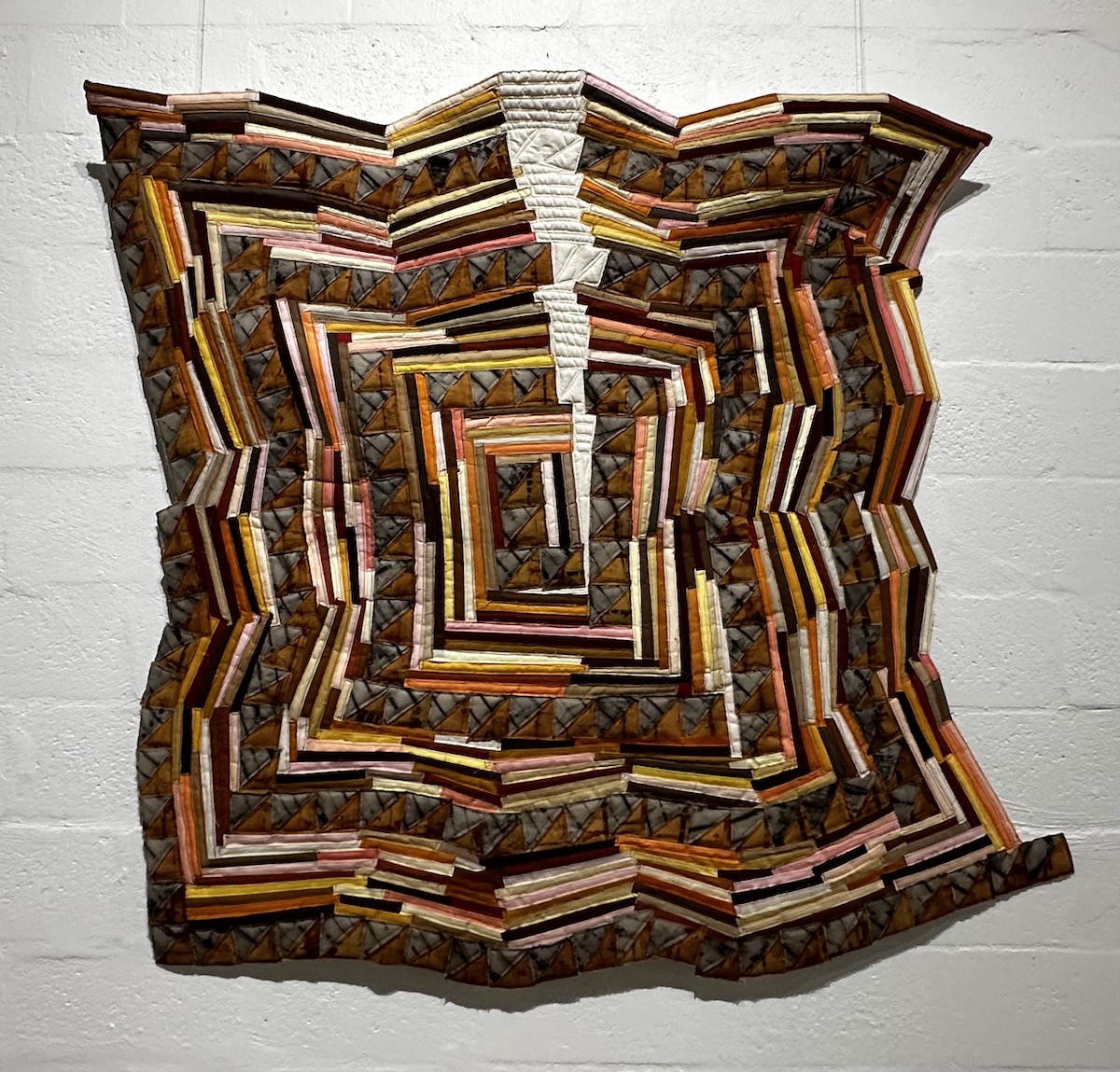 Among the artists in the exhibition are: multidisciplinary artist Carlos Betancourt, whose work explores themes of memory by dwelling on issues of nature, environment, beauty and identity; Haitian artist Edouard Duval-Carrie, whose works reflect Haitian culture and history with references to the Vodoo religion; the iconic Mira Lehr, also on display at the Jewish Museum of Florida, with her abstract and graceful works inspired by the world of nature; Robert Thiele, who in his "wall constructions," incorporates found objects from his surroundings; French-American artist John Bailly, in whose works he explores the question of identity as it relates to history, place and culture; Jamaican artist Jacqueline Gopie, whose works depict idyllic scenes of children of color enjoying leisure time subversively challenging and negative media stereotypes of people of color; Karen Rifas, whose essential, geometric language alters perceptions of space; multimedia artist David Marsh, who, through a rigorous process of scientific research, explores ongoing challenges involving: materials, techniques and even his identity as a painter; Paola Gracey with her unique and unmistakable style incorporates scientific concepts, chemical equations and symbolic representations into her paintings; Haitian-born artist Asser Saint-Val who starting from racial prejudices has researched in reference to neuromelanin, the pineal gland and consciousness, expressing his scientific findings in paintings; Robert McKnight who through his art practice makes personal works in style and content that turn in favor of other artists; Kathleen Staples and her abstract landscapes; artist Gustavo Oviedo, whose large-scale colorful works come from the depths of cosmic ocean consciousness; Regina Jestrow and her historical and geometric quilts that reveal the interconnected symbolism between history and future; and Pablo Contriciani who through his works explores the universe and its unity in the infinite diversity of elements.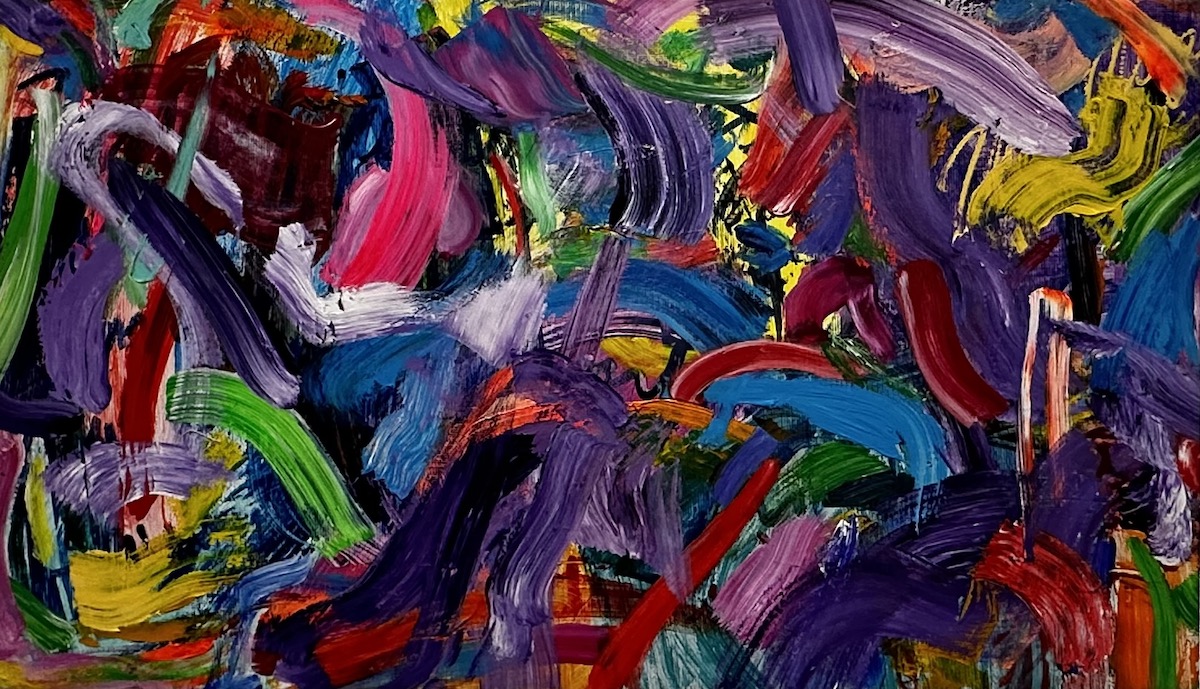 As writer Jordan Levin, who contributed to the book, well defines: "For decades Barry Fellman has been the omnipresent, tirelessly enthusiastic witness of the art scene; always there, smiling, marveling, shooting, avid to capture the experiences he loves."  
With such an approach to life and art, Fellman, always open to the new challenges of the future, could not avoid approaching the reality of NFT. He therefore created a live demonstration of NFT technology in conjunction with the event and in collaboration with Sublimart: the Argentine company of Web3 and Metaverse dedicated to transferring the value of art into the digital world.
Founded by Sebastian R. Wain, Ariel Futoransky and Natalia R. Janna, the company is composed of blockchain experts, technologists and artists who, through their innovative equipment, have drawn the necessary thread to find the continuity between the concept of physical art and digital art.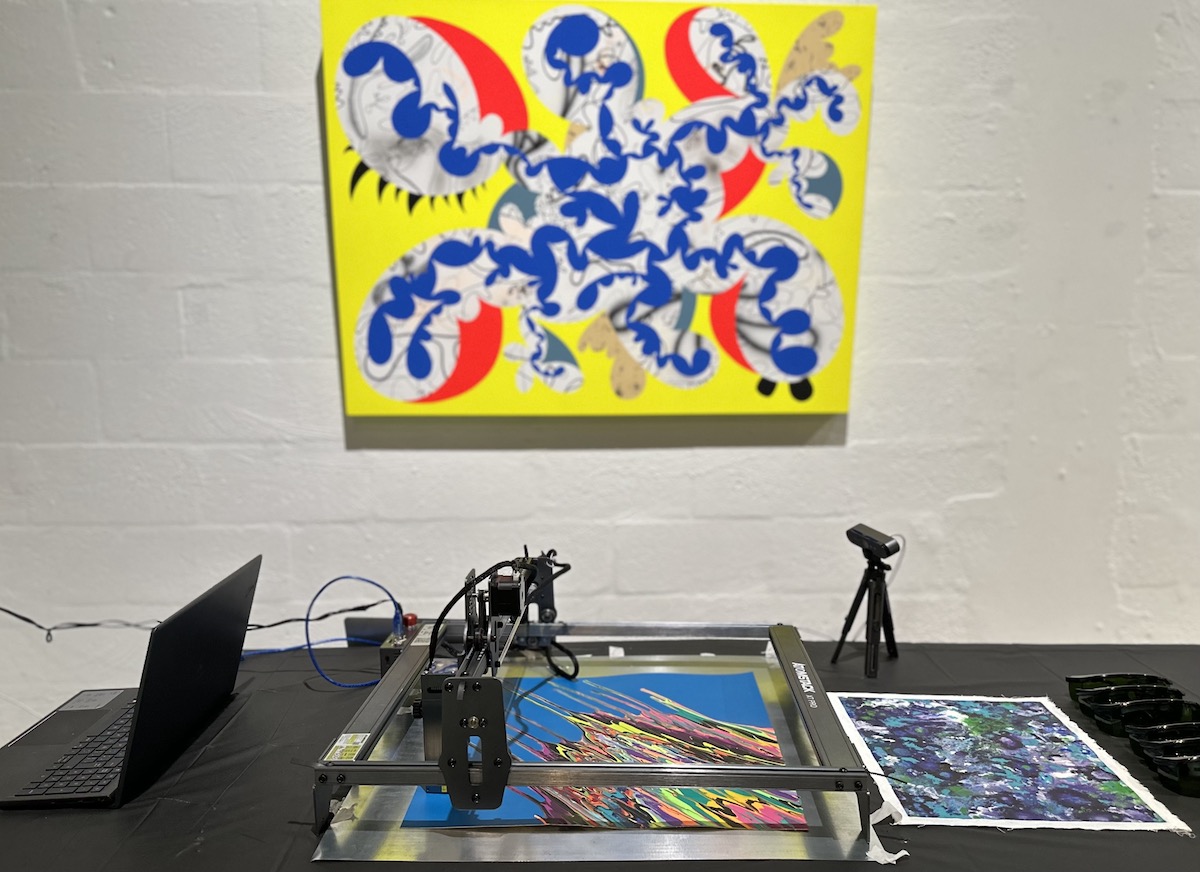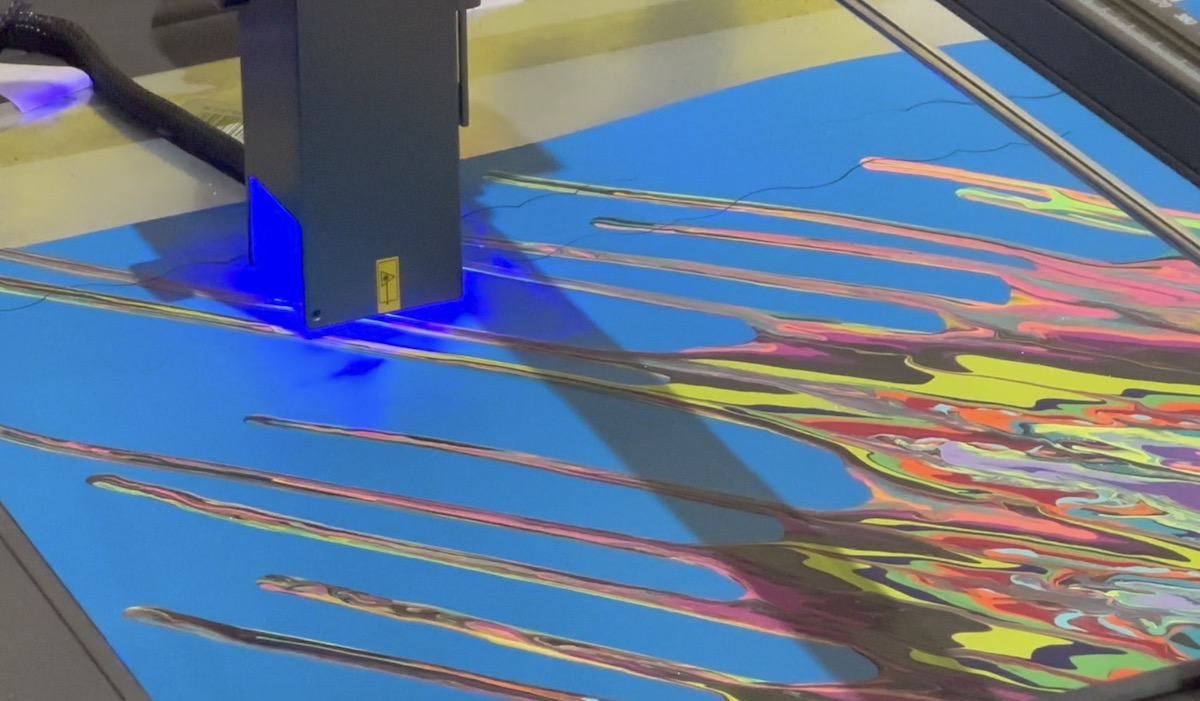 Using a real artwork by artist Paola Gracey, Sebastian R. Wain performed a live demonstration of Sublimart Machine: the first hardware-software instrumentation capable of creating a sublimation that physically erases the artwork, creating an extremely detailed digital map of it that can coin a new NFT directly on the blockchain. A very fascinating process that "literally" saw the artwork cut into many, precise, puzzle-like pieces.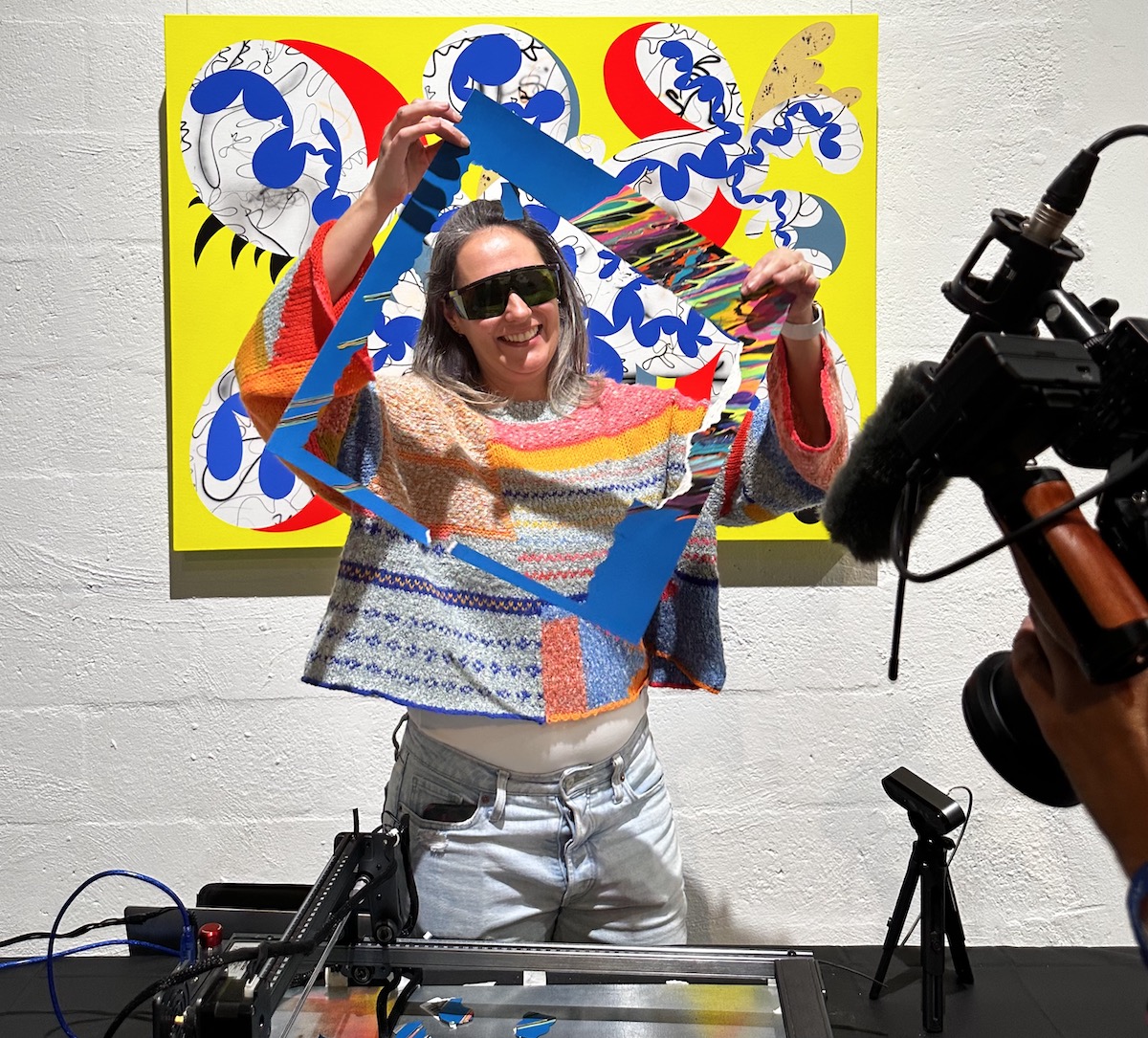 Sublimart's ultra-detailed 5D scanning technology has been called the first NTF-based technology that enables artists and collectors to indefinitely preserve artworks in digital form, easily and without, any, loss of information. This technology allows the physical work to be transcended into the blockchain as a unique NFT whose provenance is indisputable and traceable to the original artwork in every brushstroke and minutiae.
The Center for Visual Communication, invites you to explore the exhibition "The Miami Creative Movement" and to purchase Barry Fellman's book "Miami Creative: A Decade of Transformation," at the center's location at 541 NW and 27th Street. 
(on the title) Mr. Barrry Fellman, behind him Mira Lehr's work