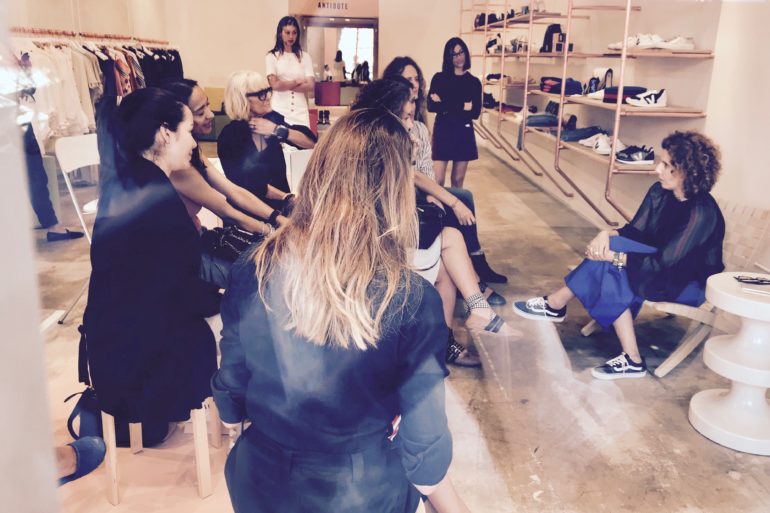 This post is also available in:

Antidote, English or French c'est la même chose. Located at 2613 NW 2nd Avenue, Miami, it's the newest solution to the environmental problem that's been talked about for decades.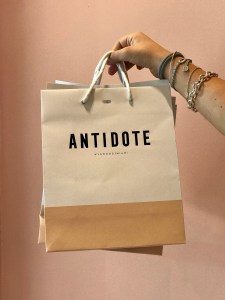 The boutique's owner is Sophie Zembra: French origins, a long-time experience in fashion, and lots of journeys around the world at the discovery of prestigious materials and of handmade clothing, that's able to narrate a story itself.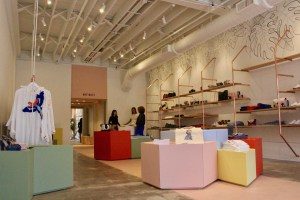 From Ethiopia to India, with a goal: modernizing the concept of fashion directly related to a brand's name, and bringing on the idea of fashion used as a tool of self-expression, respecting our taste, as well as nature and other humans.
From this touching story, takes shape Antidote, willingly located in Wynwood, the arts district of Miami. It is in fact, around this block that creativity evolves along with its colors and its shapes. The shop itself with its pastel shades, contrasting the interior design beautifully made of wood and copper, extolls its key principle: sustainability.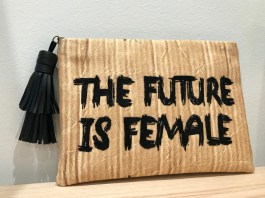 The materials' quality and the respect towards craftsmanship, besides being two of the pilasters of Sophie's shop, are the characteristics that highlight its luxury, although it might seem contradicting used alongside with the other terms: how can sustainability be associated to luxury? Francesca Belluomini explained it, as the first of many speakers that will talk in Morning Stories, a series of debates about fashion hosted by Antidote.
At this first meet, many women participated, all with a different and unique sense of style and fashion, but still, all sharing a passion for beauty and luxury, and all acknowledging the need for a healthier way of defining fashion, which nowadays became abused, standardized and disrespectful, not only towards the environment, but also towards ourselves.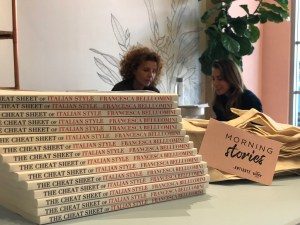 Francesca, who dedicated her career to fashion, firstly studying it and later on working, is the author of The Cheat Sheet to Italian Style, Confidence and Sustainable Chic in Ten Struts, and in this meeting, very chic, and intimate in some ways, she talked about her concept of luxury style and sustainable chic. According to Belluomini, sustainability doesn't get in the way of luxury, but it needs to differentiate what's luxury from what's just a trend.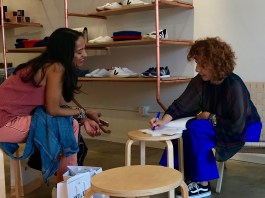 Luxury is the research for elevated quality materials, artisanship, respect of the industry, and of nature. Luxury works alongside with ethic. On the other hand, trends are very often just the standardizing of a model that doesn't belong to us, and that's engrained into us by celebrities for the most part, without any respect for the primary materials, for the industry or for its workers.
According to a research, published by True Luxury Global Consumer Insight, the number of luxury costumers that value sustainability is in continuous growth. This shows how humanity is always oriented towards a way of making fashion more aware, more ethic with vegan and/or recycled materials such as those used by Antidote: luxury elements in the industry that are able to guarantee quality.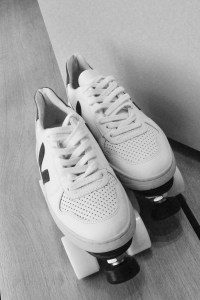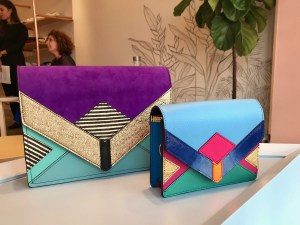 Finishing on a high note the Morning Story, as a beautiful comedy or a faded picture from the past, among the presents was Queen B: the beautiful, blonde, Barbara Hulanicki.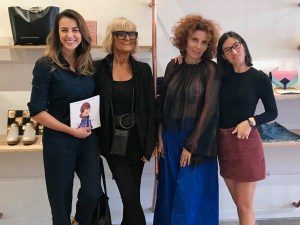 Founder in the 60s of Biba, a fundamental piece in the history of fashion, and because of this awarded her with an OBA- Order of the British Empire, the biggest British distinction, by Queen Elizabeth II.
Ironically, Barbara, an Antidote's client (a guarantee on the quality of Sophie's boutique), was one of the presents to listen to Francesca, who, several years ago wrote her Thesis on her, and that had the honor to present her book, not only in a spectacular location with prestigious pieces of clothing, but also in front of a woman that added much more value to the fashion industry and that to this day is an inspirational muse of elegance and style.