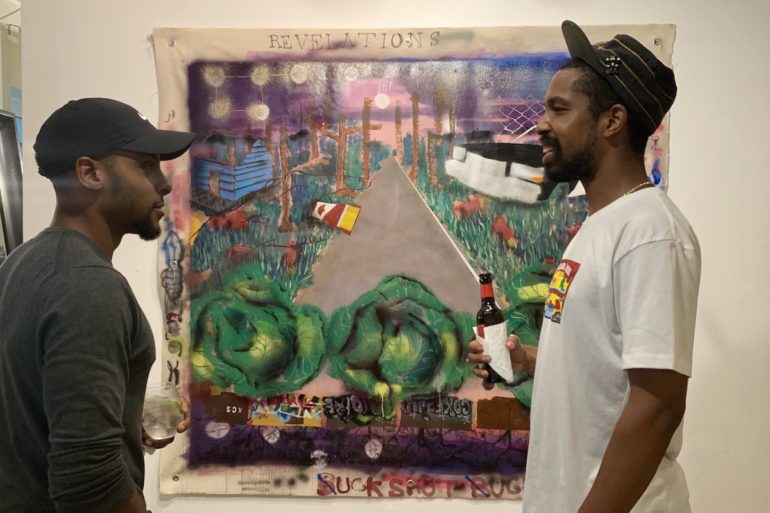 This post is also available in:

The Fountainhead Residency welcomes the new artists who will engage the residence in June: Marc Thomas Gibson, Didier William, Pat Phillips and Coady Brown. Few works on display offer a distinctive sign of their work. Many people came to welcome the new entries, among them artistic curators, collectors, art lovers and artists, always involved in the warmth of Kathryn and Dan Mikesell.
Marc Thomas Gibson, from Philadelphia, explores the representation of Black in the United States of America, through comics as a tool to address social injustices; Didier William, originally from Port au Prince (Haiti) and transferred to Miami at the age of 6, represents the natural impulse to make sense of the world through the representation of hundreds of eyes that cover black silhouette; Pat Phillips's suburban graffiti art touches on social, historical and individual experiences through banal arguments and satirical themes, while the art of his girlfriend Coady Brown, from Baltimore, pursues the self-presentation of private and public life through fractured scenes and re-imagined in neon light and characterized by the combination of textures.
Exceptionally, Pat Phillips and Coady Brown will work (for logistical and space reasons) in Fountainhead studios.
The countdown has begun; good luck and see you at the presentation!