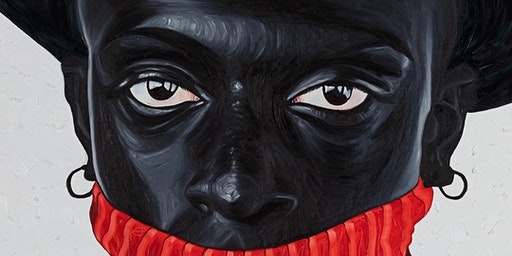 This post is also available in:


After the long wanderings in the uncertainty due to the pandemic, Miami Art Week is back this year and for the occasion the Magic City is back more splendid than ever. 
Miami Art Week is a worldwide reference point for art enthusiasts who this year will be able to attend again in person subject to strict rules regarding personal and public safety, including: the requirement to wear a mask, demonstration of a recent negative Covid-test or personal vaccination card.
The artistic event is the flagship of the city that never sleeps and that, revolving around the prestigious Art Basel/Miami Beach and all the satellite fairs, local events and parties, brings income from a thousand and one nights to the entire entourage. 
Miami Niche, as usual, will accompany you in this week of full immersion in the fashionable world of art and to facilitate this full immersion offers an overview of the NOT TO BE MISSED events, including fairs, museums, collections, institutions and related events that you can find in the city and surrounding areas.
For press and VIP admissions the official start will be November 30, for the general public it will be December 1-5, 2021, although some fairs have decided to anticipate the closing date to December 4th (among them Art Basel/Miami Beach Untitled and NADA). To avoid problems and know precisely the times, restrictions and cost of tickets, for each reference you can consult the relative link, which you will find at the end of each paragraph.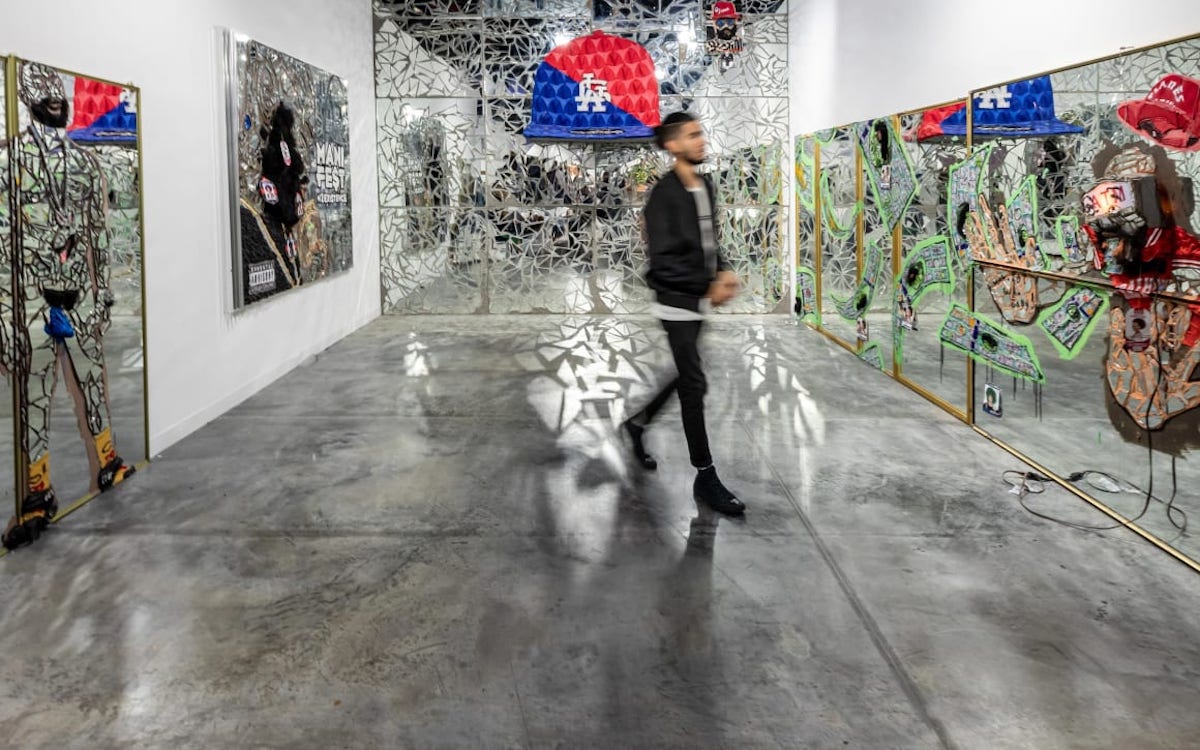 THE ART FAIRS
Art Basel/Miami Beach. The flagship event of Miami Art Week, Art Basel returns this year with some new features including the relocation of the Meridians sector -monumental works and installations- to the same level as the rest of the fair. This year at the quintessential fair you'll find over 250 galleries from five continents showing significant works by masters of modern and contemporary art, as well as the next generation of emerging stars and a series of NFT-themed meetings. (https://artbasel.com/miami-beach/at-the-show)
Design Miami/ returns this year to the distinctive tent in front of the Convention Center (last year due to Covid's restrictions it was set up, as it was originally, at The Moore Building). Alongside presentations by 22 leading international galleries and 19 curiosity exhibitions, Design Miami/ returns to Miami Beach with programming, led by curatorial director Wava Carpenter, that responds to the theme Human Kind, investigating how design-led visions might lead to a more equitable and interconnected future. With the largest lecture program to date, featuring more than 50 speakers, this year's Design Talks program embraces the fair's hybrid format, offering both in-person and digital lectures, available to visitors from around the world. (https://shop.designmiami.com/pages/dm21-visitor-info)
Superblue. Highly anticipated by visitors, Superblue is the new organization dedicated to immersive artwork, in Allapattah, across from the Rubell Collection. Spectacular pieces by James Turrell, Es Devlin and teamLab are among the highlights. For the occasion, Skye Sherwin traces the development of an art form that is garnering fans around the world. Discover Miami's most exciting new immersive art experience. (https://www.superblue.com/tickets/)
Untitled Art: Untitled Art, the popular fair on the beaches of Miami Beach, is an innovative and inclusive platform for discovering contemporary art. It balances intellectual integrity with cutting-edge experimentation, refreshing the standard fair model by embracing a unique curatorial approach. For the 2021 edition, Untitled Art is pleased to present a program of curated Special Projects, Podcast Conversations, Monuments, performances and events. (https://untitledartfairs.com/visit)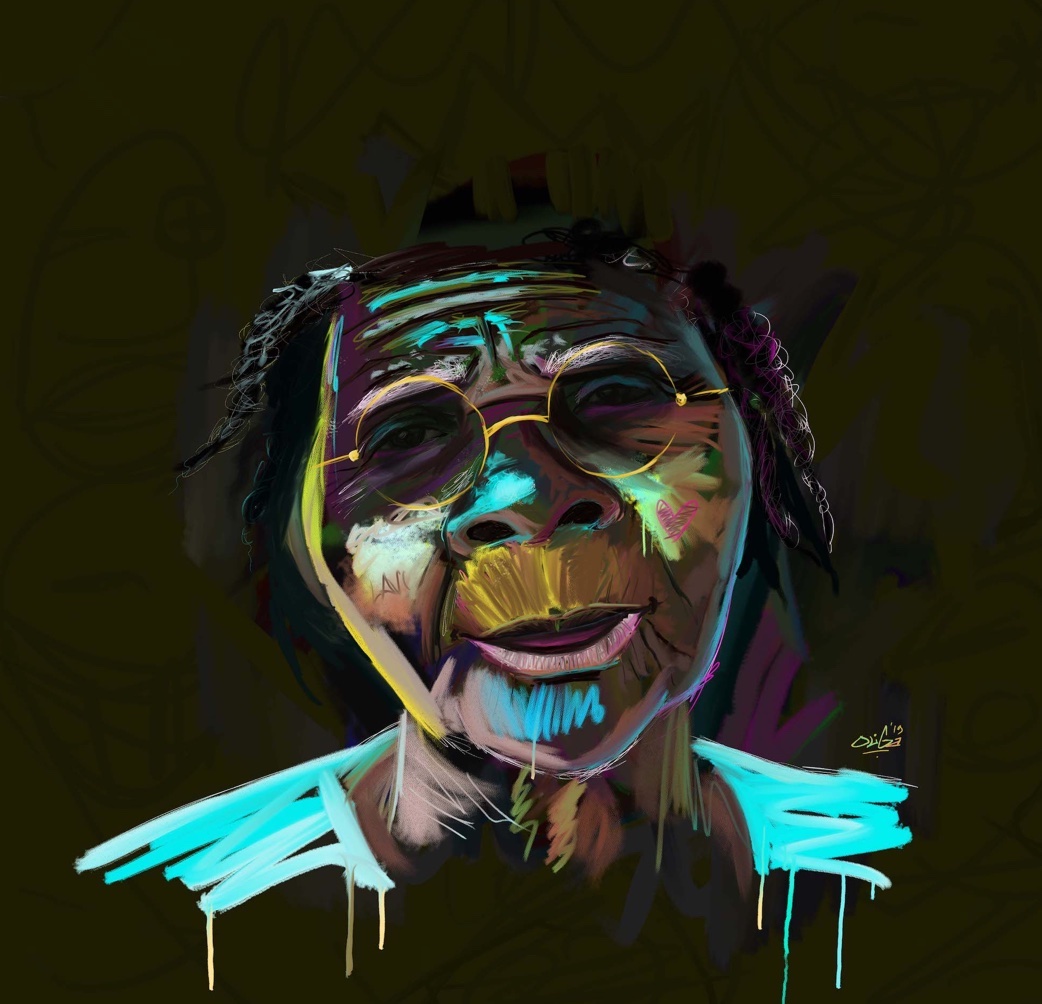 The 19th edition of NADA -The New Art Dealers Alliance- will take place December 1-4, 2021 at Ice Palace Studios. The fair will feature over 100 exhibitors in three sections: Galleries; NADA Projects, an open -exhibition-type presentation of new art from emerging voices; and the latest addition, Publishers, presented by Printed Matter and Exile Books. In addition, NADA Miami 2021 will host an online presentation at newartdealers.org, bringing the latest offerings from leading contemporary artists to an even wider audience. NADA remains dedicated to cultivating, supporting and advancing new voices in contemporary art, continually amplifying new artists from around the world. This year NADA offers: "Curated Spotlight," a special inaugural section, curated by Ebony L. Haynes, and featuring eight solo presentations by exhibiting galleries, each of which has proposed an artist to be highlighted with a solo presentation. Among them is Miami's Joel Gaitan KDR305. (https://www.newartdealers.org/programs/nada-miami-2021/about)
Art Miami+Contest: Art Miami, America's premier modern and contemporary art fair, and its sister fair, CONTEXT Art Miami, kick off Miami Art Week, opening Tuesday, November 30 with a VIP preview night, with public days beginning Wednesday, December 1 and running through Sunday, December 5. Also be sure to check out ART MIAMI +ONLINE, a curated digital exhibition offering dedicated acquisition rooms, powered by Hook, that will run concurrently with the in-person fairs. (https://www.artmiami.com/)
Red Dot Miami e Spectrum: Both located at Mana Wynwood, while Red Dot Miami is a contemporary art fair featuring 75 of the best galleries from around the world through a provocative program that includes site-specific installations, ongoing collaborations with our partners, and specially commissioned events that take place during the fair, Spectrum is an art fair featuring over 150 independent and career artists, studios, and younger galleries that are pushing boundaries in surprising and meaningful ways. Occurring in the middle of Miami Art Week, Spectrum Miami offers a unique opportunity to talk to artists, learn their stories, and take home the pieces you love. (https://redwoodartgroup.com/tickets/)
INK Miami: INK Miami is presented by IFPDA -International Fine Print Dealers Association- in the historic Dorchester Suites adjacent to Art Basel Miami Beach. INK is unique among Miami trade shows for its focus on fine art print publishers and contemporary and modern prints and works on paper. Tickets are required and free with advance registration.(https://www.inkartfair.com)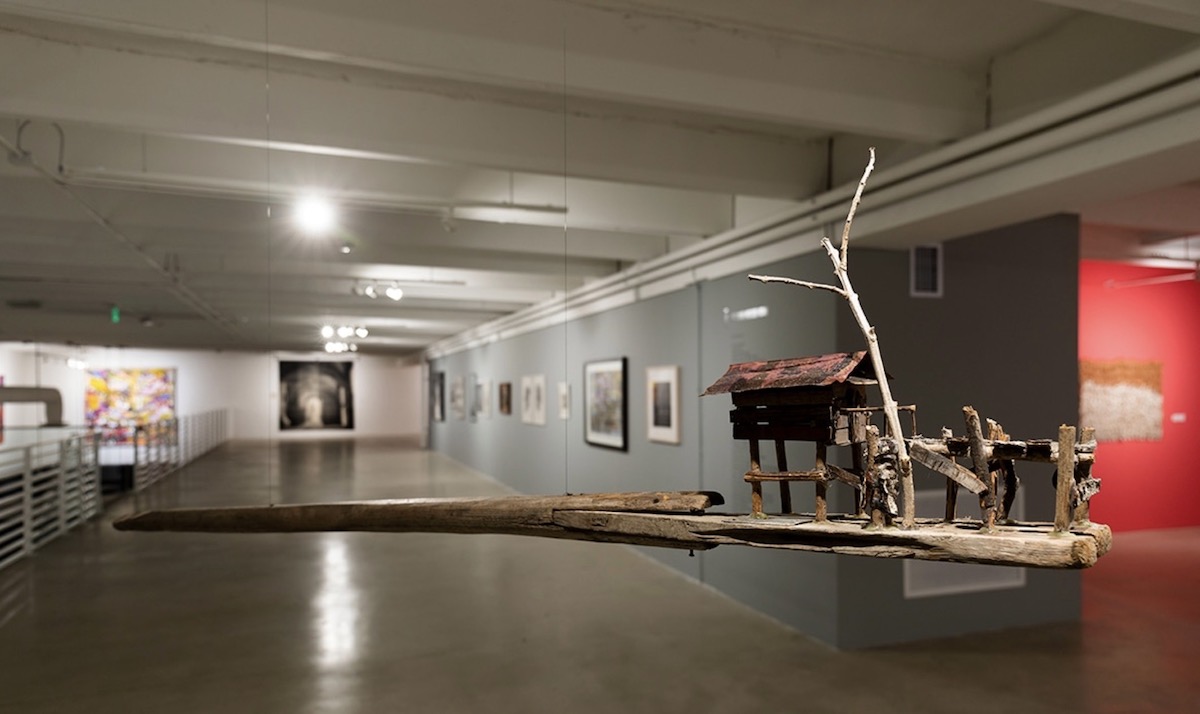 SCOPE: Celebrating its 20th year in Miami, it is with great excitement that SCOPE returns to its iconic location on the sands of Miami Beach, nestled among the iconic architecture of Ocean Drive at 8th Street. With breathtaking ocean views, SCOPE's extraordinary selection of contemporary art from 140 international exhibitors will be presented alongside museum-quality installations, panel discussions and nightly events.  SCOPE Miami Beach opens Nov. 30th for its Platinum First View and VIP + Press previews, and the exhibition will be open to the public Dec. 1-5. (https://scope-art.com/show/miami-beach-2021/visitor/)
PRIZM: The Prizm, is the art fair in its ninth edition that promotes artists from Africa and artists related to the African diaspora. The event will be online and will include 6 galleries, from November 30th to December 19th. You can register at the following link: https://viewingroom.frieze.com/login?next=%2F%3F 
Art Beat Miami: is an annual satellite art fair presented by Little Haiti Optimist Club and Welcome to Little Haiti, featuring emerging and renowned artists from Haiti and around the world. Nestled in the heart of downtown Little Haiti, Art Beat Miami features emerging and renowned artists, painters, sculptors, art exhibits, murals, artists and musicians. Art Beat Miami is an experience of art, cultural exchange, food, fashion and music inspired by Haiti and artists from around the world. During Art Basel/Miami Art Week, the Little Haiti community invites you to virtually discover multidisciplinary artwork by internationally recognized artists. Enjoy live music, food, wall exhibits, fashion shows, special events and conversations with artists. (https://artbeatmiami.com)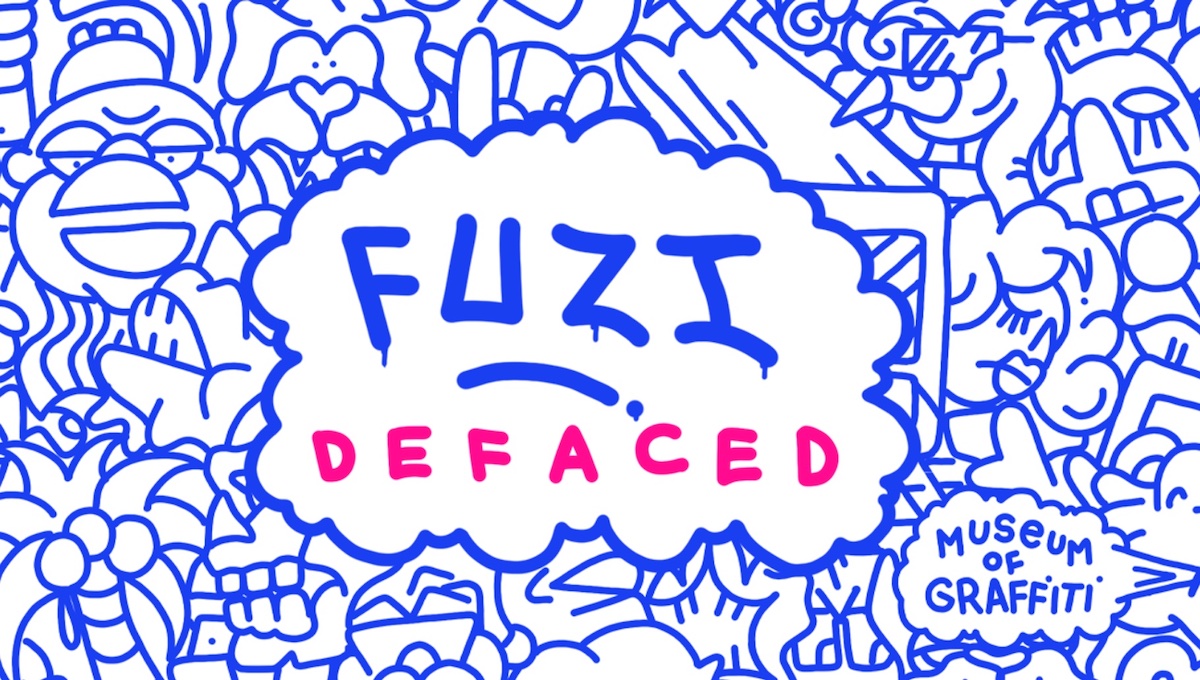 THE COLLECTIONS
Rubell Museum: The new venue, opening in 2019 in Allapattah, highlights the work of several artists-in-residence-Kennedy Yanko, Otis Kwame Kye Quaicoe, Cajsa von Zeipel, and Reginald O'Neal, a Miami-based figurative painter whose work focuses on the black experience, who will have a concurrent exhibition, "They Dreamt of Us." ( https://rubellmuseum.org/visit )
Craig Robins Collection: The multifaceted collection encompasses a range of disciplines from design to architecture to art. Based on the belief that art should be shared, highlights of the collection are constantly rotated and displayed within the Miami Design District offices of Dacra, an innovative development company founded by Craig Robins in 1987. Highlighted during Miami Art Week will be 45 works of art by celebrated American conceptual artist John Baldessari (1931-2020), including highlights John Baldessari Clement Greenberg 1966-1968 and John Baldessari Kissing series: Simone Palm Trees (Near), 1975, The collection also features recent acquisitions including work by Kenturah Davis, Sayre Gomez, Urs Fisher and others. Encompassing the disciplines of design, art and architecture, the multifaceted collection also features pieces by established favorites such as Zaha Hadid, Jean Prouvé, Richard Tuttle and Marlene Dumas. Dates: December 2 – December 3 | 9AM-12PM. ( https://www.craigrobins.com )
De la Cruz Collection: Since 2009, collectors Rosa and Carlos de la Cruz have operated a private museum that showcases new selections from their holdings each year. The current release is named after Gabriel Orozco's sculpture Four Bicycles (There Is Always One Direction) (1994), which is on display alongside works by artists such as: Tauba Auerbach, Hernan Bas, Wifredo Lam, Glenn Ligon, Christina Quarles, Sterling Ruby, Vaughn Spann, Reena Spaulings, and Christopher Wool. The de la Cruz Collection is located in the Miami Design District at 23 NE 41st Street. Admission is free. (https://www.delacruzcollection.org)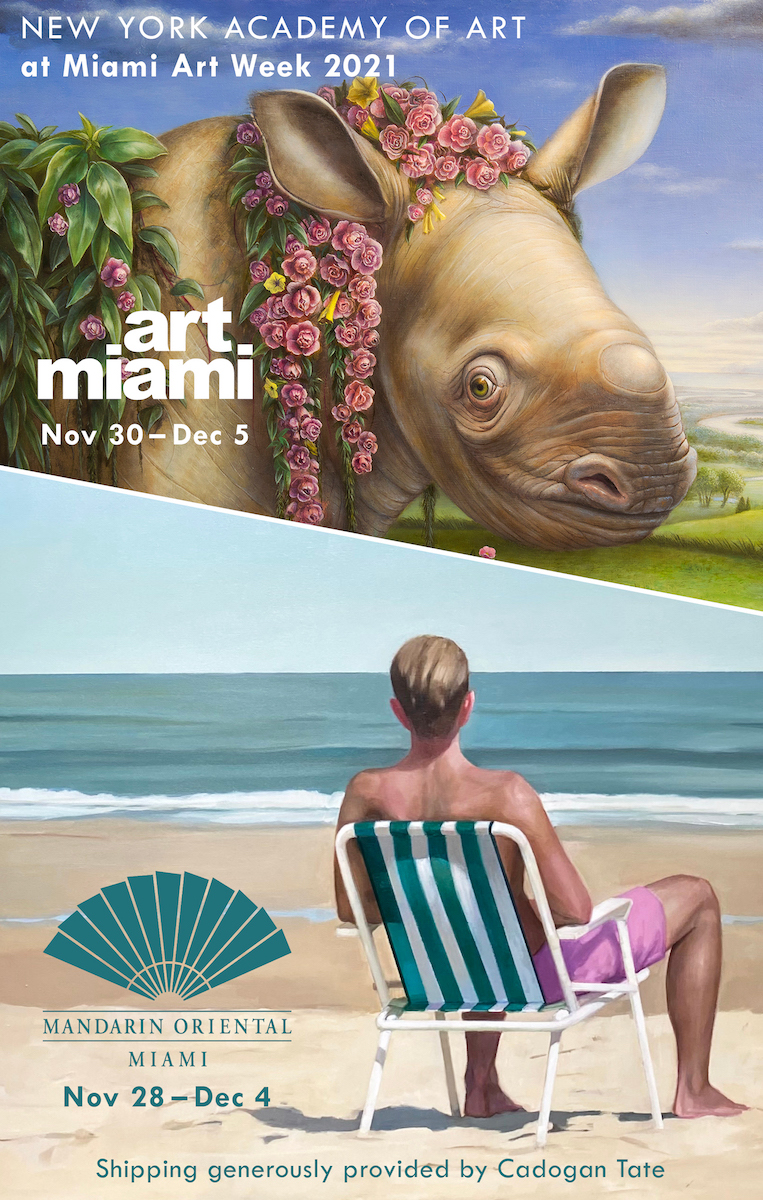 The Margulies Collection at Warehouse: This year's show features no less than seven exhibits in his private Miami museum, including those devoted to Arte Povera, a new work by Anselm Kiefer and a life-size replica of President Obama, and his security council in the titular situation room during the secret Navy Seal operation that assassinated Taliban leader Osama bin Laden, by artist Will Ryman. (https://www.margulieswarehouse.com/visit-us)
El Espacio 23: Jorge M. Pérez's private art space in Allapattah, is showing more than 100 works by artists from Africa and the African diaspora. The exhibition is curated by Tandazani Dhlakama, of the Zeitz MOCA in Cape Town, in collaboration with Pérez Collection curators Patricia M. Hanna and Anelys Alvarez. Featured artists include Belkis Ayón, Lorna Simpson and Leonce Raphael Agbodjelou and address themes of systemic oppression and identity. A complementary exhibition, "Allied with Power: African and African Diaspora Art from the Collection," is also on view at PAMM (through February 2, 2022).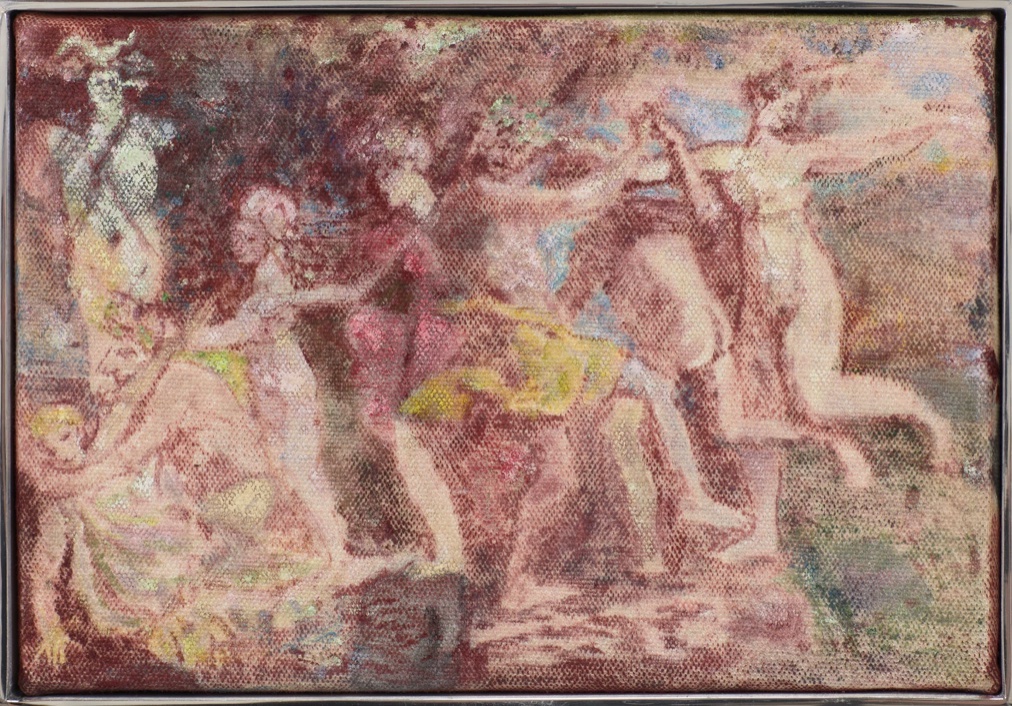 MUSEUMS:
PAMM, Peréz Art Museum Miami: To stay in theme with the owner of El Espacio 23 the PAMM in addition to the exhibition of Jed Novatt, Meleko Mokgosi, Marco Brambilla and artists related to the African diaspora stages the multimedia installation "Pretentious Crap (2010-11) by Zhivago Duncan. The work parallels the struggles of contemporary artists to make work that explains our complex world. ( https://www.pamm.org/visit )
ICA-Institute of Contemporary Art, Miami: In addition to the pre-existing "Betye Saar: Serious Moonlight," on view through April 17, 2022, the ICA will unveil during Miami Art Week, a quintet of solo presentations by Ellen Lesperance, Shuvinai Ashoona, Harold Mendez, Hugh Hayden, and Anthea Hamilton. Inspired by Bauhaus weavers, the Pattern and Decoration movement, and feminist art of the 1970s and 1980s, Lesperance has created paintings and sculptures based on hand-knit garments worn by women activists who participated in the Greenham Common Women's Peace Camp protests against nuclear weapons in Berkshire, England, between 1980 and 2000. ( https://icamiami.org/visit/ )
Locust Projects: The nonprofit, Miami-based art space hosts Philadelphia artists Nadia Hironaka and Matthew Suib have created an immersive film installation of Field Companion, a film loosely inspired by the New Jersey Pine Barrens forests but shot in a terrarium in the artists' studio. The mirrored walls make the microcosmic film set, shot with a motion-controlled camera, seem to stretch into infinity. Fantastic creatures made real through digital means inhabit this small world, which speaks to issues of coexistence and sustainability, and the importance of nature. (https://locustprojects.org)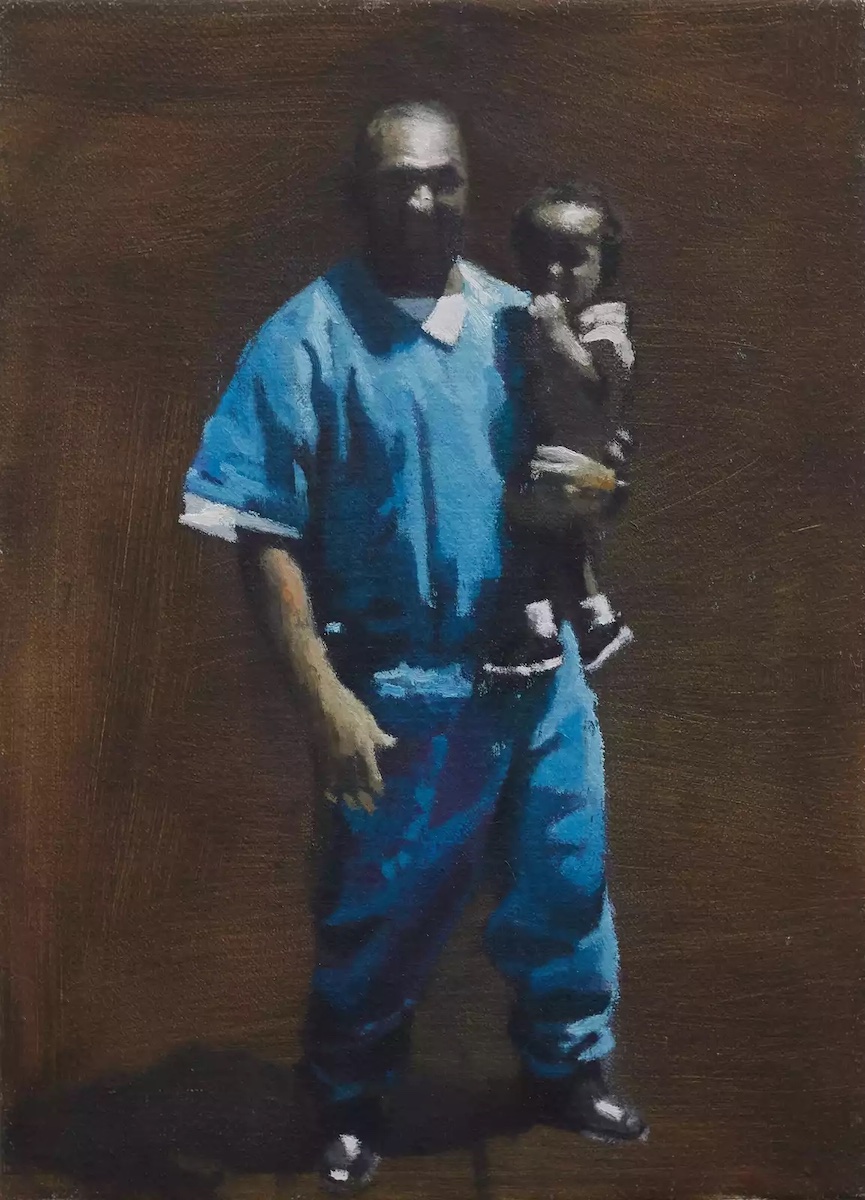 Wolfsonian-FIU
The Wolfsonian-FIU Museum of Art in Miami is offering the U.S. debut of Rotterdam-based designer and artist Bas van Beek, whose extensive museum acquisition will immerse the public in a contemporary reimagining of historic design. In addition, two exhibitions will open: "Aerial Vision," which explores the sheer grandeur of the technological inventions-airplanes, skyscrapers, elevators-that ushered in the 20th century, and "Lamborghini Countach:" Highlighting 50 years of the Lamborghini Countach and incorporating sustainability into the theme, this installation draws visitors into the world of Lamborghini's design and evolution. With an innovative presentation featuring design drawings and illustrations, the crown jewel is a 1986 Countach 5000QV. Addressing the current issue of sustainability, the hybridization of the latest Countach offers a perfect opportunity to explore its past while the car and the company look to the future. (https://wolfsonian.org/visit/)
Patricia and Phillip Frost Art Museum: The museum celebrates Nobel laureate Bob Dylan, who gets at Frost the first U.S. retrospective about his work as a visual artist. The exhibition, which originated at the Shanghai Museum of Modern Art, features more than 180 paintings, drawings, ironwork and ephemera, and highlights the connections between his material output and his music and lyrics. (https://frost.fiu.edu)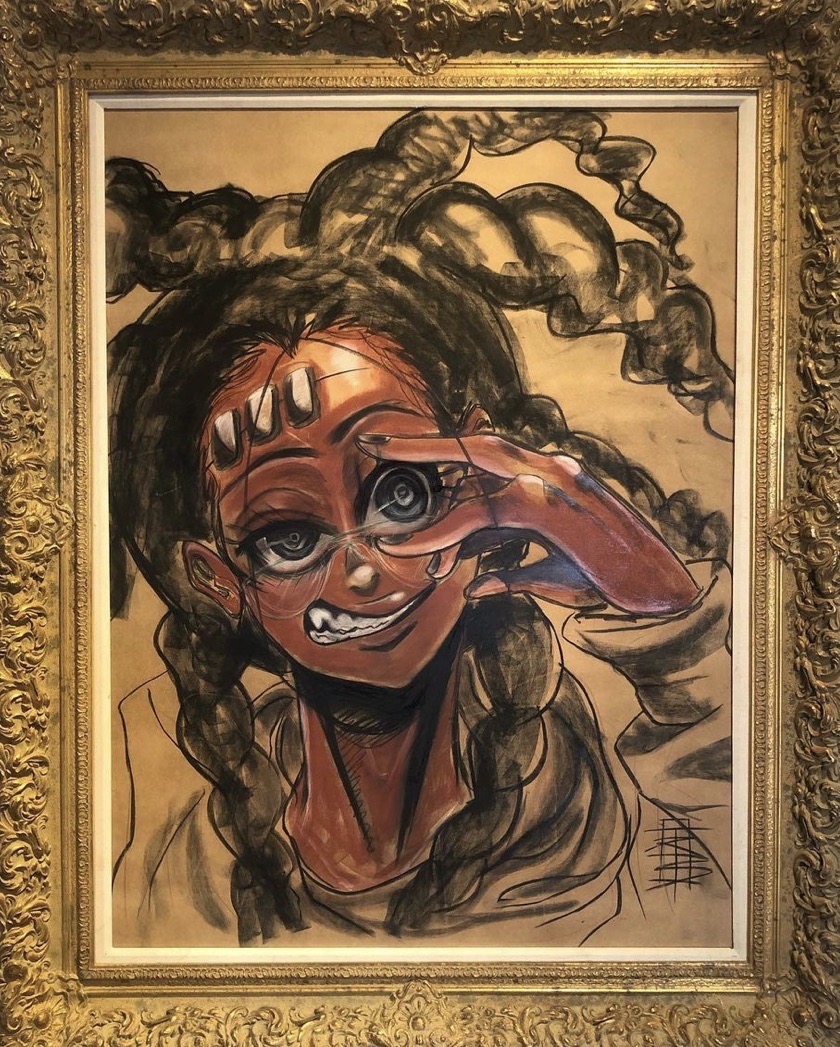 Jewish Museum of Florida: The museum's main exhibit is MOSAIC: Jewish Life in Florida, and it tells the story of nearly 250 years of Jewish life in Florida. Beyond that though, the Jewish Museum of Florida-FIU is proud to pay tribute to iconic singer, actress, director and producer Barbra Streisand. (https://jmof.fiu.edu/exhibitions-events/index.html)
The Bass Museum: On display at The Bass Museum are:  Naama Tsabar with the exhibition "Perimeter" and Alex Israel x Snapchat. Naama Tsabar works at the intersection of architecture and music, showing viewers how sound moves both through and beyond walls and buildings. For Perimeters, Tsabar will fuse elements of sculpture, music, performance, and architecture and transform the museum itself into a playable instrument. In contrast, it is a unique collaboration between Los Angeles-based artist Alex Israel and Snap. Invited to work with Snap's advanced augmented reality team to expand his multidisciplinary practice, Israel created five augmented reality (AR) experiences, each connected to one of his Self-Portrait paintings. A sixth site-specific work uses Snap's Landmarker technology (which transforms iconic landmarks in real time) to interact with the museum's historic Art Deco facade. (https://thebass.org/events/)
Wynwood Walls Museum: You can get access to the Wynwood Walls Museum which allows you to see over 35 hand-painted murals, two street-art galleries and several stores. Guests can enjoy free Wifi and interact with the official Wynwood Walls Museum App. (https://museum.thewynwoodwalls.com/main)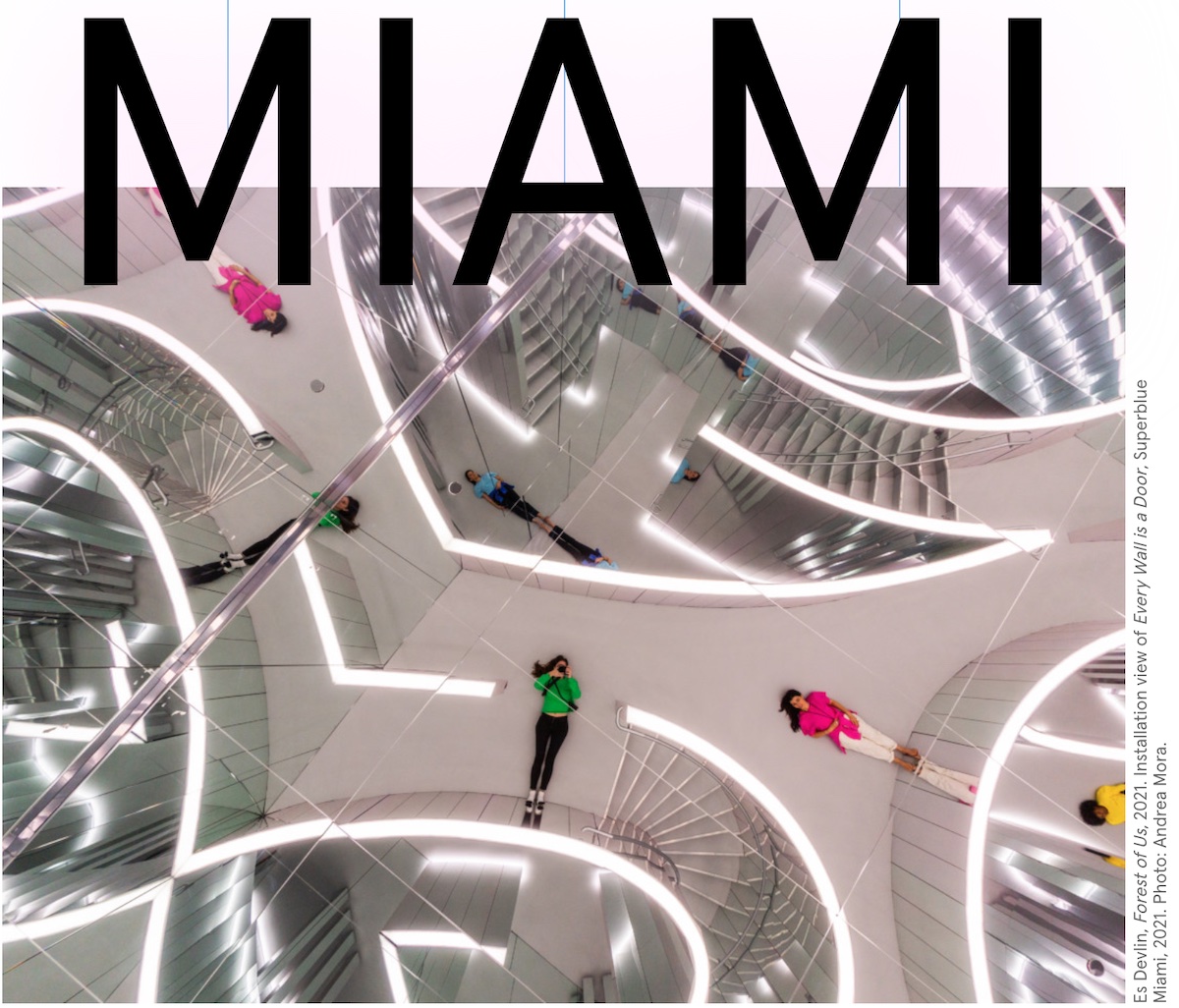 Museum of Graffiti: Museum of Graffiti general admission tickets will grant you access to all Museum of Graffiti exhibitions, including Fuzi: Defaced, featuring new and historic works on canvas, a fully painted 360-degree immersive room, and new neighborhood murals. Other events with limited seating available, such as book signings and art talks, require registration for individual programs (https://museumofgraffiti.com/miamiartweek/)
Lowe Art Museum: The Lowe Art Museum for Miami Art Week Lecture, hosts artist Samuel Levi Jones. Trained as a photographer and multidisciplinary artist, Samuel Levi Jones (b. 1978) deconstructs and manipulates books such as encyclopedias and textbooks to critically explore systems of knowledge and power. He is the recipient of the 2014 Joyce Alexander Wein Artist Award, presented to him by the Studio Museum in Harlem.  His work can be found in major private and public collections including SF MOMA, The Rubell Family Collection, LACMA, and the Studio Museum in Harlem to name a few. You can register for the lecture which will be both online and in person at the following link: https://events.miami.edu/event/art_week_2021_distinguished_artists_lecture_featuring_samuel_levi_jones?utm_campaign=widget&utm_medium=widget&utm_source=University+of+Miami 
Of particular interest are also: 
MIFA-Miami International Fine Arts: the gallery adjacent to the school of the same name presents a solo exhibition on figurative artist Dario Ortiz entitled: "Intertextuality".
The New York Academy of Art, which for the first time will be exhibiting artists' work in Miami at the Mandarin Oriental in Miami Beach.
Swampspace  featuring the work of the young and talented Ruth Burotte.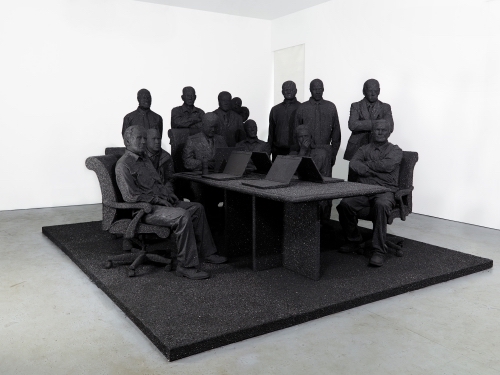 In addition to this we report: 
-the 125 artists coming out of the artistic residency of the Fountainhead Residency in Miami: the organization created by the extraordinary Kathryn and Dan Mikesell, always personally committed to the professional growth of the artists who are part of the Fountainhead Residency. In addition to Susu -finalist of the coveted Bennett Prize- who will exhibit her work at the De la Cruz Collection, you can see the complete list of alumni and their related exhibitions at the following link: ( https://www.fountainheadarts.org/art-week-alumni?mc_cid=f91ba6d27a&mc_eid=0e271c1b63 )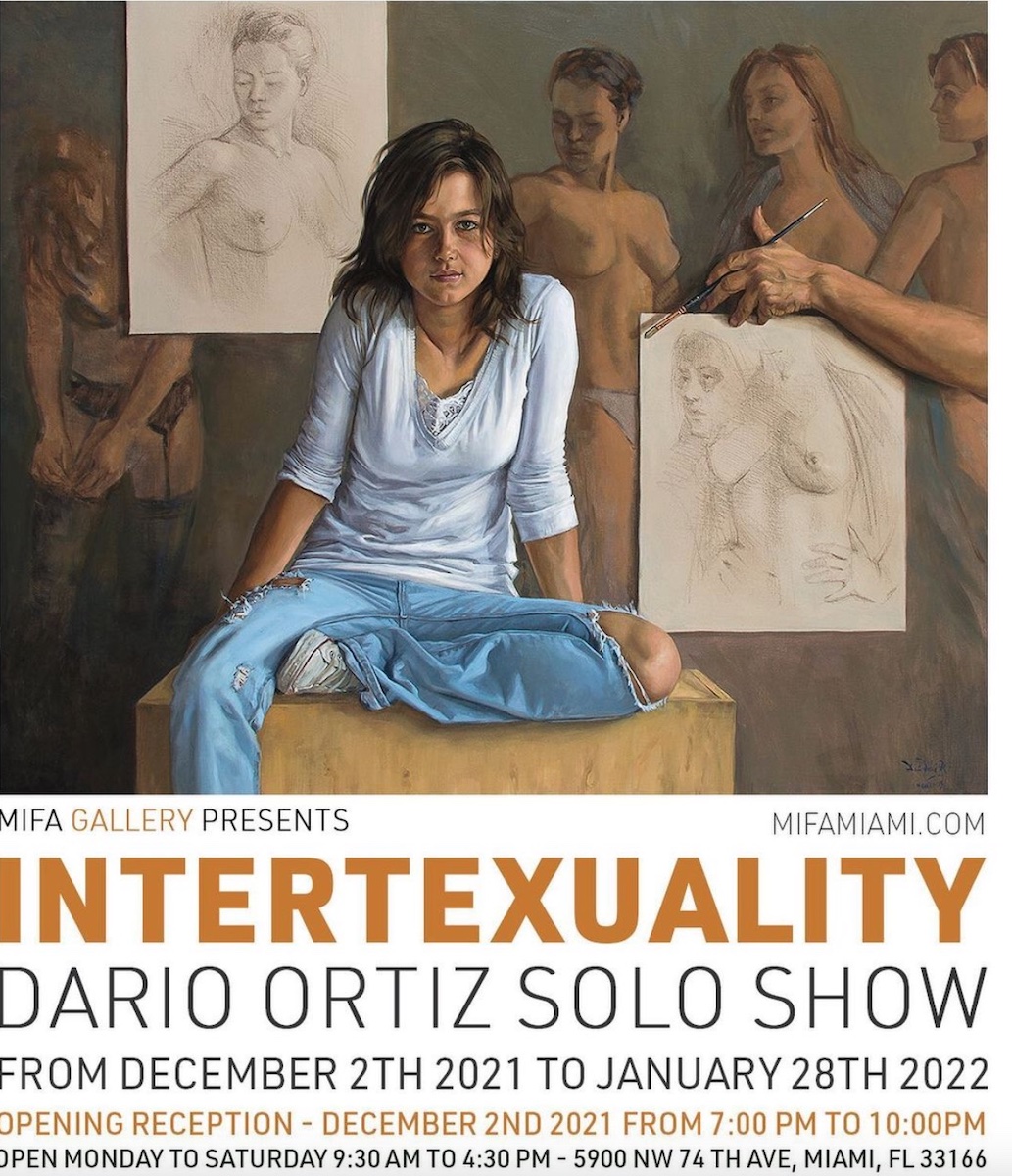 Finally, given the developments of this past year, digital art will also be the focus of Miami Art Week, 2021. On November 30, there will be the region's first major NFT conference, NFT BZL, co-hosted by Mana Tech and Miami-Dade County, featuring tech investors, blockchain experts and artists.
Additionally, with a series of NFT events planned throughout Miami there will be approximately 50 billboards scattered throughout the city showcasing digital art and culminating in a giant mural projected onto the Intercontinental Hotel. "The general public will have the opportunity to understand NFT by seeing them in real life and to amplify this mission they will be able to purchase NFT on the spot through a QR code to be read on their phone."