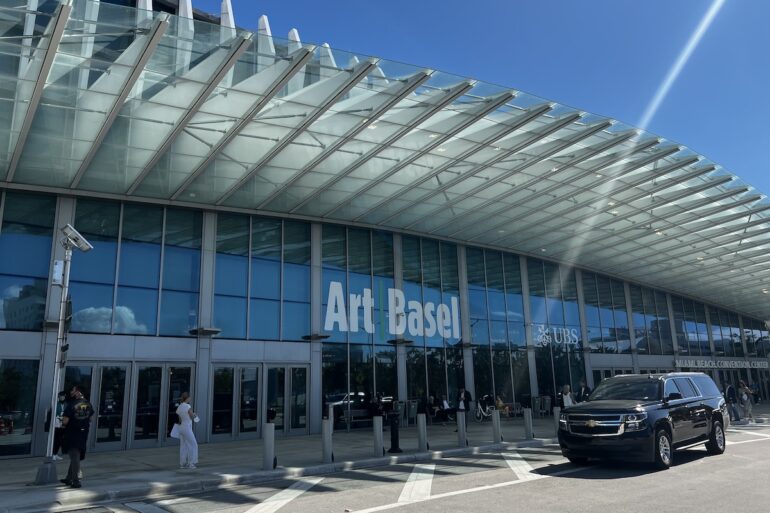 This post is also available in:

Fall, often synonymous with cold weather and sweaters, is for Miami the craziest, most glamorous and vicious week of the year. No sweaters or coats can hold a candle: the sunshine of the tropics, the colors of the Magic City and a healthy dose of good vibes introduce guests arriving from all over the world to the iconic Miami Art Week. 
Miami Art Week is the week entirely dedicated to art, declined in its many nuances, which this year promises to be a unique immersive art experience like never before. 
A global benchmark for collectors, enthusiasts and the curious, Miami Art Week will officially begin this year on Nov. 29 and end on Dec. 4, with dates and times varying individually by fair, and viewable online by typing in the link to the event in question. 
Among the various tricks and tips that will allow you to see "as much as possible" of Miami Art Week, Miami Niche advises you to move by zone, so the distiption made is established on the basis of the events (fairs, collections, museums, installations and collateral events) in the different zones.
THE FAIRS: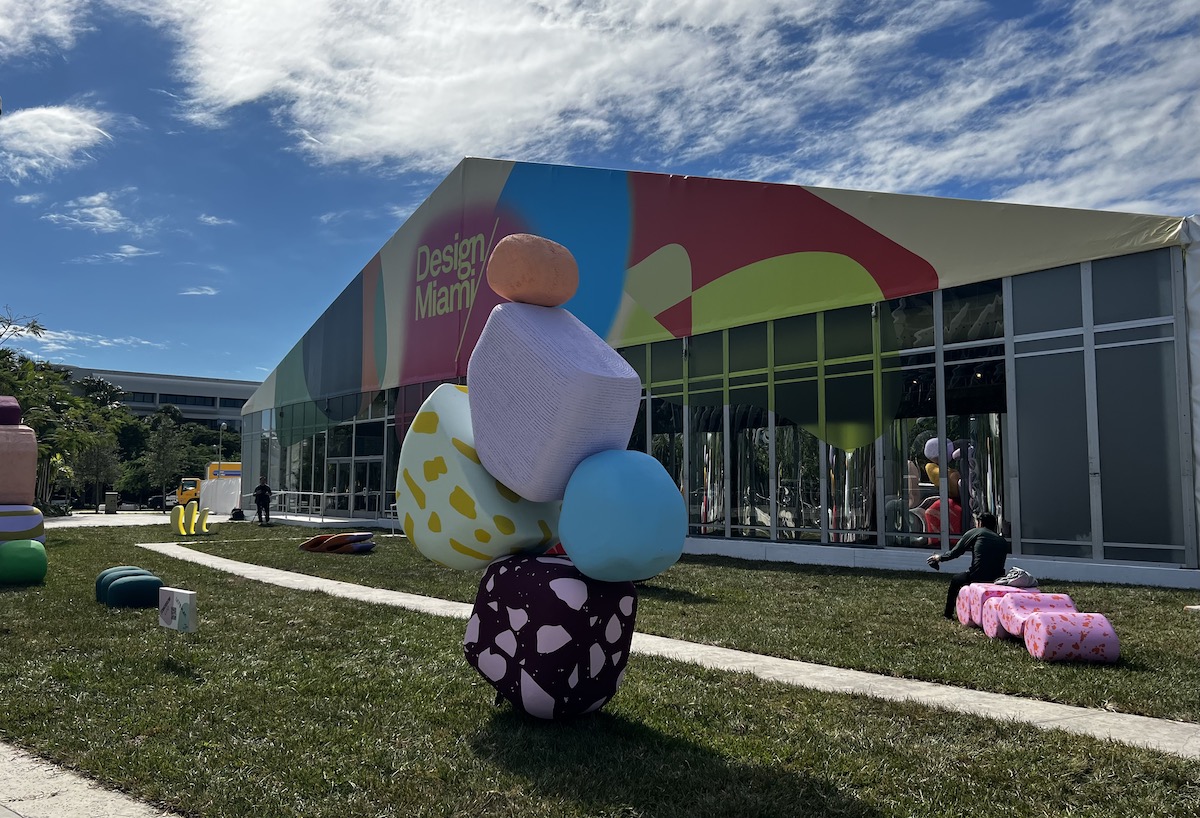 MIAMI BEACH:
ART BASEL/MIAMI BEACH: (Miami Beach Convention Center, 1901 Convention Ctr Dr, Miami Beach, FL 33139 – Dec.1-3) 
The undisputed queen of art week around which all the satellite fairs and satellite events revolve, Art Basel/Miami Beach, celebrates its 20th edition in the Magic City. In addition to organizational changes that include Noah Horowitz as CEO of the fair, replacing the incumbent, Marc Spiegler. The two, who will work together until the end of 2022, will present the 282 galleries from 38 countries and divided into the different exhibition sectors: Galeries, Positions, Nova, Survey, and Edition sectors. In addition, besides the exhibition sectors Art Basel/Miami Beach will host 20 large-scale projects-part of the Meridians sector-and 29 installations-part of the Kabinett sector. 
Entertaining the guests will be the unfailing "Conversations series," during which leading figures from the international art scene will discuss the various topics offered as scheduled.
(https://www.artbasel.com/miami-beach/at-the-show) 
DESIGN MIAMI/: (Convention Ctr Dr, Miami Beach, FL 33139 – Nov.30 – Dec.4) 
Located across the street from the Convention center where Art Basel/Miami Beach is set up, Design Miami/ is Miami's swankiest furniture and giftware fair, where you can find unique pieces by historic artists and new faces that will captivate you with both the lines offered and the quality of materials used. There will be 50 galleries on display and Curio projects featured in the 18th edition of the fair. This year's theme will be "The Golden Age: Looking to the Future." Among historical and contemporary highlights, a number of key thematic strands will emerge, including: craftsmanship and tradition; materiality and spirituality; the Golden Age and the natural world; defining a new scale; Mid-Century icons; and digital versus physical.
(https://shop.designmiami.com/pages/visitor-information-dm22)
UNTITLED ART: ( Ocean Dr &, 12th St, Miami Beach, FL 33139 – Nov.29 – Dec.3) 
The iconic fair on Miami Beach's long beach is led this year by artistic director Omar López-Chahoud, who has expanded the curatorial platform to support the broader arts ecosystem, both globally and locally in Miami. Selected artists, galleries and nonprofits will address themes ranging from the environment, race and diversity to artificial intelligence in an effort to celebrate new and underrepresented voices. In addition to several planned special projects, there will be "Monuments": a site open to the public that features a selection of artwork that allows participating artists to interact with the city of Miami Beach and visitors in a larger capacity.
(https://untitledartfairs.com/visit)
INK Miami: (The Dorchester Hotel, 1850 Collins Ave., Miami Beach, FL 33139- Nov.30- Dec.4 ) 
INK Miami is the only Miami Art Week fair that focuses its attention on paper. Presented by the IFPDA-International Fine Print Dealers Association- the fair is now in its 15th year and takes place in the beautiful setting of The Dorchester Hotel located in the heart of Miami Beach's Art Deco Quarter. You will have the opportunity to get a close look at works on paper that you won't find anywhere else. 
Admission is free upon registration at the following link: https://www.eventbrite.com/e/ink-miami-art-fair-tickets-406397675387
SCOPE: (Pavilion on the sands of the Ocean Drive and 8th Street, Nov.30- Dec.4) 
Now in its 21st anniversary year, the Scope is "the other, iconic, beach fair". New this year is the New Contemporary: a multidisciplinary experiential program located in the expanded Atrium that will feature daily programming with large-scale installations, musical performances and wellness group discussions. Guests are invited to participate in morning healing programming and guided meditation against the backdrop of beautiful South Beach. This multi-day destination will transform into an upscale nightlife experience and will feature world-class musical talent at night. (https://scope-art.com/show/miami-beach-2022/visitor/)
AQUA Art Miami: (Aqua Hotel, 1530 Collins Avenue Miami Beach, FL 33139, Dec. 1-3) 
AQUA Art Miami celebrates its 16th anniversary at the Aqua Hotel (1530 Collins Avenue Miami Beach, FL 33139) and is the premier place for art lovers to procure works by young, emerging and mid-career artists. As usual, a group of renowned international galleries will present the works of new artists in the intimate exhibition rooms, which open onto the beautiful courtyard of the classic South Beach hotel. (https://www.aquaartmiami.com/visitors)
SATELLITE ART FAIR (Indian Beach Park, 4601 Collins Avenue, Miami Beach, FL 33140, Nov. 29 – Dec.4) 
After years of pushing art fair boundaries, SATELLITE takes over the beach! Projects will be presented inside of shipping containers amidst outdoor Installations and their legendary performance and video program. Immersive installations, will feature mixed-media, AR/VR activations, and live performances from over 30 exhibitors and nearly 200 artists. In addition to their longstanding commitment to supporting artist-run initiatives, SATELLITE launches new partnerships with online marketplace Artfare and local educational partners. 
(https://www.satellite-show.com/visittix)
JADA ART FAIR: (Located in the Schwartz-Jacobs Family Gallery, 4221 Pinetree Drive, Miami Beach, FL 33140, Dec.1-4) 
JADA Art Fair 2022 will showcase a diverse array of art spaces both on-site and in the Metaverse, including paintings, films, installations, performances, and NFTs from artists from the U.S., Paris, Brazil, Spain, Israel, Dubai, and Iran.Fair will be curated by JADA's U.S. curators, and by a guest curator from Paris. JADA Art Fair will also feature JADATalks — JADA's signature lecture series of conversations with leading artists, creatives, entrepreneurs, scholars, and trend-setters, streaming on JADATv.com. (https://jadaartfair.com)
DOWNTOWN MIAMI: 
NADA Miami, New Art Dealers Alliance: (1400 N Miami Ave, Miami, FL 33136, Nov.30 – Dec.3) 
NADA, the nonprofit organization dedicated to cultivating, supporting and promoting new voices in contemporary art, celebrates this year, both its 20th anniversary of founding and its 20th edition in Miami, the city from which it started by exhibiting 35 galleries. This year's edition features 146 galleries with art spaces and nonprofit organizations from more than 40 cities around the world, including Paris, Tokyo, Dubai, Toronto, Buenos Aires and Copenhagen. It also includes 80 NADA members and 37 first-time exhibitors. The fair will feature: NADA Presents, the organization's signature series of conversations, performances and events, and Curated Spotlight, a special section highlighting a selection of galleries organized by a renowned curator and presented in partnership with TD Bank. (https://www.newartdealers.org/programs/nada-miami-2022/visitor-information)
ART MIAMI+CONTEXT: (One Herald Plaza, Biscayne Bay & 14th Street, Miami, FL 33132, Nov.30 – Dec.4) If ART MIAMI is confirmed as the fair that presents the most signifcant artworks of the 20th and 21st centuries, distinguished by both the quality and diversity of the works proposed by the 160 participating galleries, its sister event CONTEXT continues to create and push the boundaries of the conversation about contemporary art. For the 2022 edition, now in its 10th year, Contest will feature works by 75 innovative galleries from more than 20 countries, including Japan, Turkey, Australia, France, South Korea and Chile. (https://www.artmiami.com/practical-info)
MIAMI RIVER ART FAIR: (The Penthouse Riverside Wharf, 125 SW North River Drive, Miami, 330130, VIP Collector's Preview on November 30 from 6pm to 12am; Fair Hours | December 1, 12-6 & by appointment 2-5pm) 
The 10th edition of the Miami River Art Fair, the international, boutique contemporary art fair, will take place at The Penthouse Riverside Wharf the only enclosed rooftop venue in Miami 360 degree views featuring the downtown skyline & lush miami greenery wrap-around outdoor terrace. This art fair was conceived as a showcase of world-class galleries, artists and SPECIAL projects in a unique location with 11,000 square feet of indoor/outdoor space. (https://miamiriverartfair.com/the-fair/)
WYNWOOD ART DISTRICT and MIAMI DESIGN DISTRICT
RED DOT MIAMI e SPECTRUM: (Mana Wynwood, 318 NW 23rd St, Miami, FL 33127, Nov.30 – Dec.4) 
Both located in the spacious rooms of the Mana Wynwood, Red Dot Miami points i presents the works of hundreds of contemporary international artists, while Spectrum Miami presents an international array of younger, up-and-coming independent artists.
(https://redwoodartgroup.com/tickets/)
PRIZM: (4220 N.Miami Ave, Miami, FL 33131, Nov.29 – Dec.11) 
In celebration of its 10th anniversary, Prizm will present "Vernacular À la Mode," which explores how vernacular ways of making art, originating from global African contexts, have influenced the cultivation of artistic practices around the world. The holistic program includes four sections: Prizm Panels, Prizm Perform, Prizm Film, Prizm Preview and, of course, Prizm Art Fair at large, which showcases international artists from Africa and the global African diaspora.(https://www.prizm.art)
ART BEAT MIAMI: (5925 NE 2nd Avenue Miami, FL 33137 – Nov.30 – Dec.4) 
The fair, initiated by Marie Louissaint and Joann Milord and curated by Lobey Art & Travel, consists of a network of artists and entrepreneurs who promote art and support the financial stability of artists. Presented by Little Haiti Optimist Club, Welcome to Little Haiti and Chefs of the Caribbean, Art Beat Miami features emerging and renowned artists from Haiti and around the world and is an experience of art, cultural exchange, food, fashion and music.(https://artbeatmiami.com/2021-schedule/)
ALLAPATTAH
FRIDGE ART FAIR: ( Esquina de Abuela 2705 NW 22nd Ave.Miami, FL 33142 – Nov.30- Dec.3)  Born out of founder Eric Ginsburg's love of inclusivity, inventiveness and surprises to give visibility to more deserving artists at key times and places, the Fridge Art Fair (the name is a play on Frieze) is now in its ninth year in the city of Miami and will be this year in the Allapattah neighborhood. In the Fridge Art Fair, artists, gallerists and curators have been invited to present alternative art proposals by setting up tents and campsites, which become true art districts.  
(https://www.fridgeartfair.com/about-fridge-art-fair)
COCONUT GROVE:
PINTA MIAMI: (3385 Pan American Dr, Miami, FL 33133, Nov.30 – Dec.4)
Seeking new territories and exhibition formats, Pinta Miami opens The Hangar in Coconut Grove. Located in a prime location with a strong historical character, The Hangar was the base of Pan American. In a mixed format that combines state-of-the-art technology with the charm of an in-person meeting, Pinta 2022 will offer an unprecedented experience. Artists, curators, gallerists, collectors and art lovers will gather to see the best of what Latin American and Spanish creators have been working on, passionately and relentlessly in the face of the global crisis and its consequences. (https://miami.pinta.art/Information2/Information)
THE COLLECTIONS: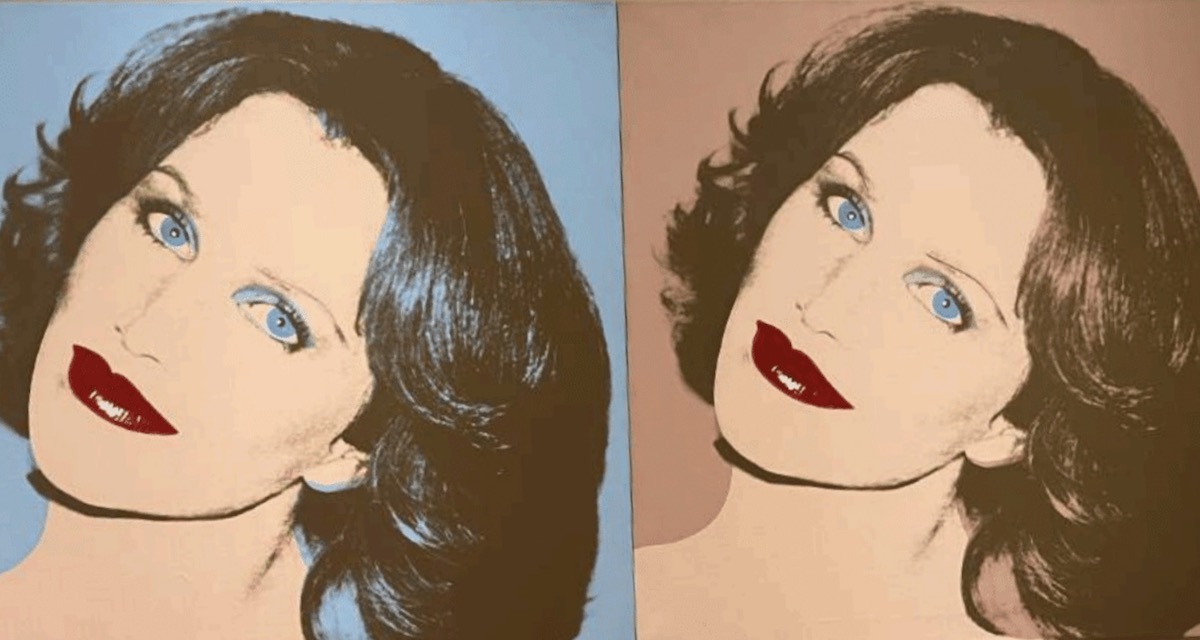 The Craig Robins Foundation: (DACRA Headquarters, 3841 NE 2nd Ave., November 30 – onward). This year, "Two of The Same Kind" highlights the work of Marlene Dumas and Jana Euler, two artists whose painting and drawing practices are broadly represented in the Collection holdings. The theme of dualism threads through two portraits by pop icon Andy Warhol, both commissioned decades ago by Craig Robin's mother and Jackie Soffer's mother separately, acting as a spectacular coincidence. More than a hundred works on view present an expansive overview of figurative art from the last three decades. The multifaceted Collection also features design pieces by the recently acquired Sasha Gordon and by established favorites such as Zaha Hadid, Jean Prouvé, Marc Newson and Marteen Bass. (https://www.craigrobins.com)
De la Cruz Collection: (23 NE 41st St, Miami, FL 33137) De la Cruz Collection: (23 NE 41st St, Miami, FL 33137) The collection features, "Together at the Same Time," bringing together paintings, sculpture and site-specific installations from the private collection, revisited in the context of the moment."( https://www.delacruzcollection.org)
Margulies Collection at the WAREhOUSE: (591 NW 27th St Miami, FL 33127) This season's exhibition at the Margulies Collection at the Warehouse is dedicated to works of Arte Povera, the primarily Italian avant-garde of the late 1960s and early 1970s coined by Italian curator and critic Germano Celant (1940–2020) in 1967, most famously in his now canonical essay for Flash Art: "Arte Povera: Appunti per una guerriglia" (Arte Povera: Notes for a Guerrilla War). (https://www.margulieswarehouse.com)
Rubell Museum: (1100 NW 23 ST Miami, FL 33127) The Rubell Museum is planning three new exhibitions: a solo show by artist Alexandre Diop, a presentation of new acquisitions, and collection highlights. (https://rubellmuseum.org)
El Espacio 23: (2270 NW 23rd St, Miami, FL 33142) The private art space founded by leading philanthropist, entrepreneur, and art collector Jorge M. Pérez – has debuted its highly anticipated third exhibition. Titled "You Know Who You Are," Recent Acquisitions of Cuban Art from the Jorge M. Pérez Collection, the show features works by over 100 Cuban and Cuban-diaspora artists as it explores the island's place in collective memory and questions its history, deconstructs hierarchies, and reflects on notions of representation, race, gender, and human rights. (https://elespacio23.org/?utm_source=GMBlisting&utm_medium=organic)
MUSEUMS: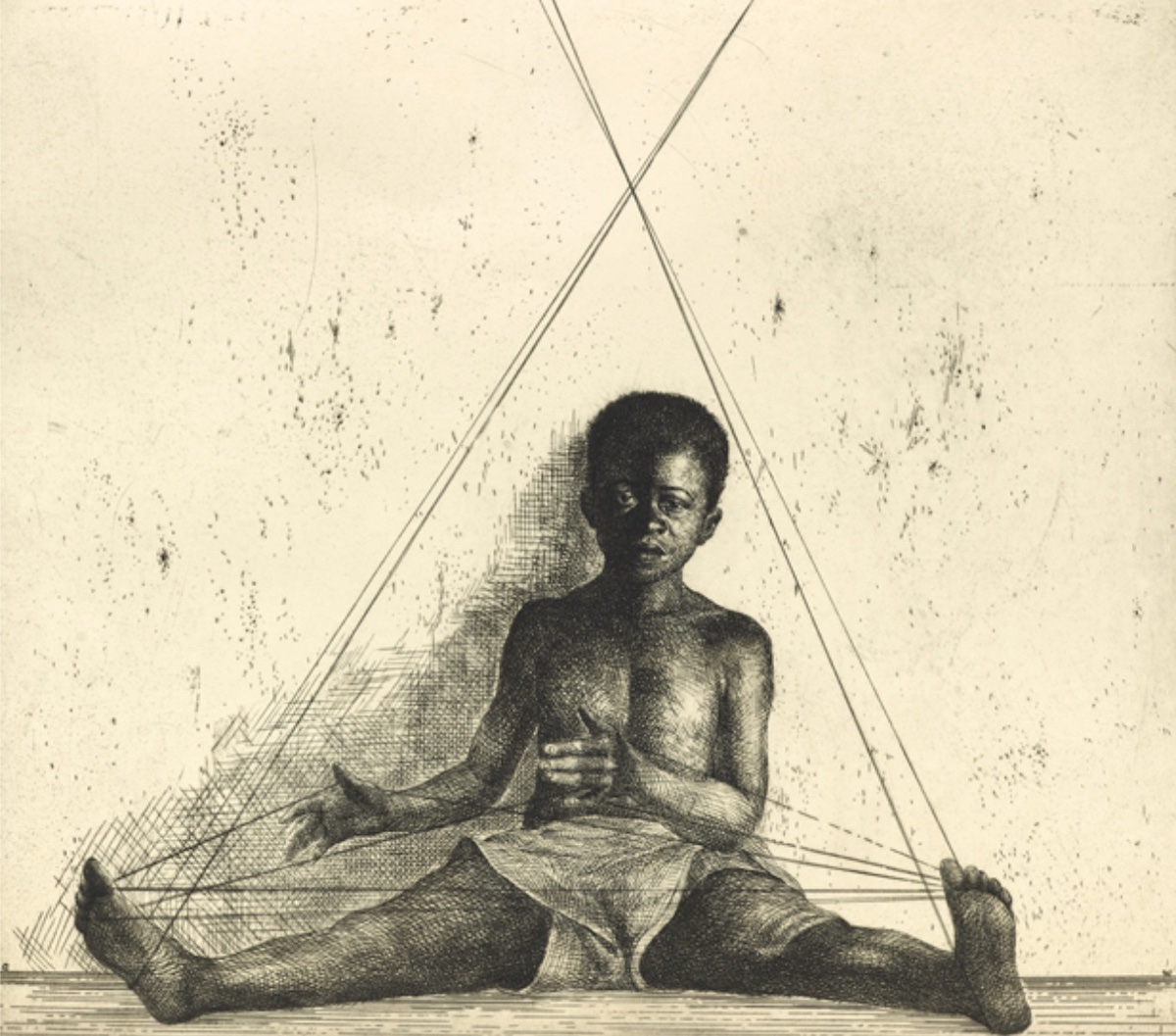 Peréz Art Museum (PAMM): (1103 Biscayne Blvd, Miami, FL 33132) Among the various exhibitions on view are there are: Christo's Drawings: a gift from the collection of Maria Bechily and Scott Hodes, and Trophallaxis, by Simone Leigh. In occasion of the Miami Art Week,  the PAMM will present the first monographic exhibition of Leandro Erlich's work in North America, under the title Leandro Erlich: Liminal. Selected and installed by New York-based guest curator Dan Cameron, the exhibition will feature sixteen works spanning more than two decades of Erlich's output. (https://www.pamm.org/en/)
Institute of Contemporary Art of Miami (ICA): (61 NE 41st St, Miami, FL 33137) The ICA is hosting a pair of special exhibition openings: "Big Butch Energy," the exhibition of Chicago-born painter and sculptor Nina Chanel Abney, in whose installations she uses dynamic colors and cubistic forms, and "Progressive Aesthetics" is a posthumous collection of works by Michel Majerus, a Berlin-based artist who created mostly serial appropriations of silkscreens from the infamous mid-1980s collaboration between Jean-Michel Basquiat and Andy Warhol. (https://icamiami.org)
The BASS: (2100 Collins Ave, Miami Beach, FL 33139) The Bass Museum is ready with an out of this world exhibition by Argentinean artist Adrián Villar Rojas: The End of Imagination, on view beginning Sunday November 27. Also stop by Jamilah Sabur's metaphysical and meteorological solo exhibition, The Harvesters. Be sure to save the date for Curator Culture with the Kramlich Collection on Wednesday November 30 and a special talk with the Ruben Foundation on Saturday December 3. (https://thebass.org)
The Wolfsonian-FIU: (1001 Washington Ave, Miami Beach, FL 33139) The Wolfsonian-FIU is preparing to celebrate Miami Art Week with three exhibitions. Two of which illustrate the cultural exchange between the U.S. and Cuba and which has given rise to new hybrid sounds: "Turn the Beat Around," which is aimed at fans of rumba, conga, mambo, salsa, Afro-Cuban jazz and, of course, cha-cha-cha, who wish to delve into the times and people who created these international musical genres between the 1930s and 1960s; "Plotting Power: Maps and the Modern Age": a collection of paintings, prints, posters, graphic materials and industrial designs that trace the history of maps as tools for communicating strategies, programs and, more often than not, lines of demarcation between "us" and "them." The third, is the Roberto Lugo's premiere presentation, Street Shrines. (https://wolfsonian.org)
The Patricia and Phillip Frost Art Museum: (10975 SW 17th St, Miami, FL 33199) On view at the museum housed within FIU are two exhibitions: "In the Mind's Eye: Landscapes of Cuba," which pairs landscapes painted by contemporary Cuban artists such as Juana Valdés and María Magdalena Campos Pons, with idealized pastoral scenes created by late 19th and early 20th century American artists such as William Glackens and Winslow Homerand, and "Rembrandt Reframed," on the other hand, presents nearly two dozen prints by the famous Dutch artist Rembrandt van Rijn placed in dialogue with the works of three contemporary artists. Charles Humes Jr., Jennifer Printz and Wanda Raimundi-Ortiz who were inspired by him in their choice of techniques, subjects and media. (https://frost.fiu.edu)
The Jewish Museum of Florida-FIU: (301 Washington Ave, Miami Beach, FL 33139) The museum presents "Lady Liberty," a retrospective exhibition dedicated to Bonnie Lautenberg featuring more than 20 works spanning her artistic career, including photographs taken in Antarctica, Palm Beach, Cuba and New York, as well as her conceptual artwork. The exhibition, titled Lady Liberty in honor of the role women played in defending freedom, will also include new works never before exhibited. (https://jmof.fiu.edu)
Museum of Contemporary Art in North Miami (MOCA): (770 NE 125th St, North Miami, FL 33161) MOCA will display two exhibitions by artists William Didier and Leah Gordon, as well as a public art installation on the plaza by artist Chire "VantaBlack" Regans. (https://mocanomi.org)
Graffiti Museum: (276 NW 26th St, Miami, FL 33127) Miami Art Week events include the opening of the interactive exhibition "Writers on Wax: The Sound of Graffiti" and the live art activation "Stack the Deck" featuring live painting by eight graffiti artists. (https://museumofgraffiti.com) 
Wynwood Walls: (2516 NW 2nd Ave, Miami, FL 33127): is scheduled to unveil a new mural by renowned street artist Shepard Fairey, along with works by international muralists Dasic Fernandez, Leon Keer, Shok1 and Lelin Alves. (https://museum.thewynwoodwalls.com/main)
NSU Museum of Art Fort Lauderdale: (1 E Las Olas BlvdFort Lauderdale, FL 33301) The NSU Museum of Art in Fort Lauderdale presents several exhibitions: "Immaterial Being," the first solo exhibition of Kathia St. Hilaire, a South Florida-based artist. Hilaire, a South Florida artist whose works draw inspiration from West Africa's Vodun religion, which the artist mixes with typically Haitian iconography; "I Had A Wonderful Life": a celebratory collection of Scott Covert's "monumental paintings"; and finally "Shipwreck," which presents London-based artist Malcolm Morley's penchant for "superrealism" and surreal, complex paintings. (https://nsuartmuseum.org)
LOWE art Museum at UM: (1301 Stanford Dr, Miami, FL 33146) Among the various exhibitions on display there are:  Charles White: A Little Higher, Jacob Lawrence: The Legend of John Brown e Complete and Perfect Truths: 200 years of British Watercolors from the Collection of BNY Mellon, the LOWE Art Museum proposes "A Fine Line: Highlights from the Berkowitz Contemporary Foundation". The works featured in this exhibition demonstrate how the processes of mark-making and linear demarcation—be they sculptural, gestural, lyrical, conceptual, or geometrical—form a thematic thread running through the Berkowitz Contemporary Foundation's collection of Modern and Contemporary Art. They also prompt viewers to consider the ways in which artists, working across several major stylistic movements over the course of the past sixty years, have used line to express a vast array of meanings through an equally wide range of shapes, patterns, and textures. (https://www.lowe.miami.edu)
COLLATERAL EVENTS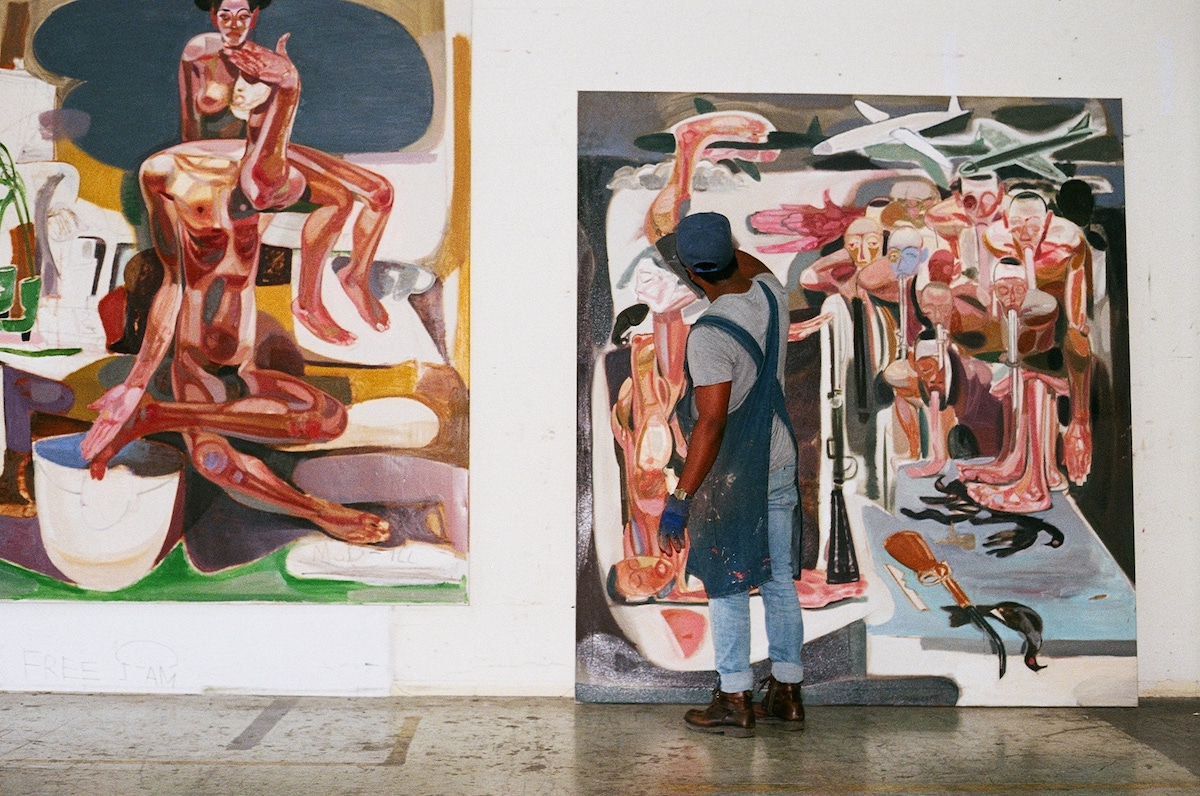 NO VACANCY: (Nov.17- Dec.8) The No Vacancy project will feature 11 artists in the lobby of 11 hotels, as follows: 
Avalon Hotel: Jessy Nite;

 

Betsy Hotel: Sri Prabha;
Cadillac Hotel: Broakhart Jonquil
Catalina Hotel and Beach Club: Charo Oquet
Hotel Croydon: Claudio Marcotulli
Esmé Miami Beach Hotel: Beatriz Chachamovits
Fontainebleau Miami Beach: Esben Weile Kjaer
Faena Miami Beach: Antonia Wright & Ruben Millares
International Inn on the Bay: Justin H.Long
Loews Miami Beach Hotel: Magnus Sodamin
Riviera Hotel South Beach: Maritza Caneca
Royal Palm South Beach: Michelle Weinberg
ELEVATE ESPAÑOLA: (Monday 28th at 1:00 PM on Española Way & Washington Avenue)
A new dedicated art presentation site with suspended aerial installations. Trapeze contortionists by Miami local and Haitian born artist Eduard Duval-Carrié
ART OF BLACK MIAMI: Free activities and exhibits take place throughout Historic Overtown, Little Havana, Little River, Wynwood, Little Haiti and Miami Beach, as well as in virtual experiences happening in other surrounding communities. You can have a look at the many events in program at this link: https://www.miamiandbeaches.com/things-to-do/art-and-culture/art-of-black/events-during-miami-art-week
"100 Years" by Gagosian & Jeffrey Deitch( Buick Building NE 2nd Ave, No.28 – Dec.4) 
Gagosian and Jeffrey Deitch are pleased to present 100 Years, their sixth collaborative group exhibition in the Design District during Miami Art Week. Previously mounted at the Moore Building, this year's exhibition will be housed in the historic Buick Building.
Saatchi Yates Miami: ( 35 NE 40 St., Nov.21 – Dec.21) Miami, will temporarily open a solo exhibition of new work by Ethiopian Contemporary artist Tesfaye Urgessa to co-inside with his presentation at the Rubell Museum, opening December 2022. Born in 1983 in Ethiopia, Tesfaye studied under master Tadesse Mesfin at Staatlichen Akademie in Stuttgart, and later emigrated to work in Germany. Through these experiences, Ugressa connected Ethiopian iconography and a deep fascination with traditional figurative painting to create a unique and striking language which portrays race and the politics of identity.
ART IN PUBLIC SPACE: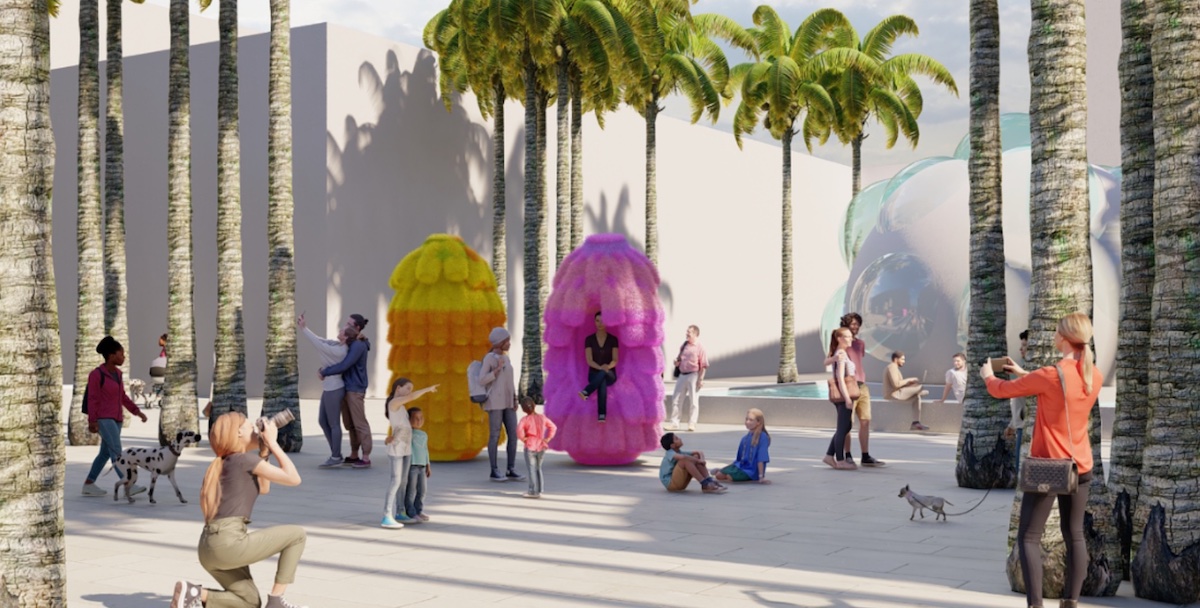 Rock | Roll by Germane Barnes (Miami Design District, 140 Ne 39th St., from Nov.15) Germane Barnes has been awarded the 2022 Miami Design District Annual Neighborhood Commission. Barnes conceived Rock | Roll as a multi-scale installation drawing on the vibrant visual language of Miami Carnival to honor the BIPOC communities which make up Miami's polyethnic culture. In addition to a series of whimsical, larger-than-life seating capsules with colorful, shaggy surfaces, Rock | Roll also includes an architectural-scale, free- floating dome that recalls a giant disco ball. With a nod to steel drums and the infectious joy of Soca music, Barnes has also designed brightly hued wind chimes, hundreds of which will be hung like melody making ornaments. 
Starchild by duo artists FriendsWithYou Miami Beach's Henry Liebman Square (41st Street & Pine Tree Drive).  Samuel Borkson and Arturo Sandoval IIIunveils 50-foot tall public sculpture, for 2022 Miami Art Week. The sculpture will coincide with FriendsWithYou's participation in Art Basel Miami Beach, where the artists are showing new works with two galleries, Nanzuka Gallery and GAVLAK. 
Interdimensional Portal by Criola's (Jungle Plaza, 3801 NE 1st Ave)
Brazilian artist Criola has created a monumental mural. With its vibrant colors and highly stylized figures, it features Black women with  popular elements in the Afro-Brazilian syncretic Candomblé religion and completed with snake plants, hummingbirds, and serpents.
SOME OF THE GALLERIES NOT TO BE MISSED INCLUDE: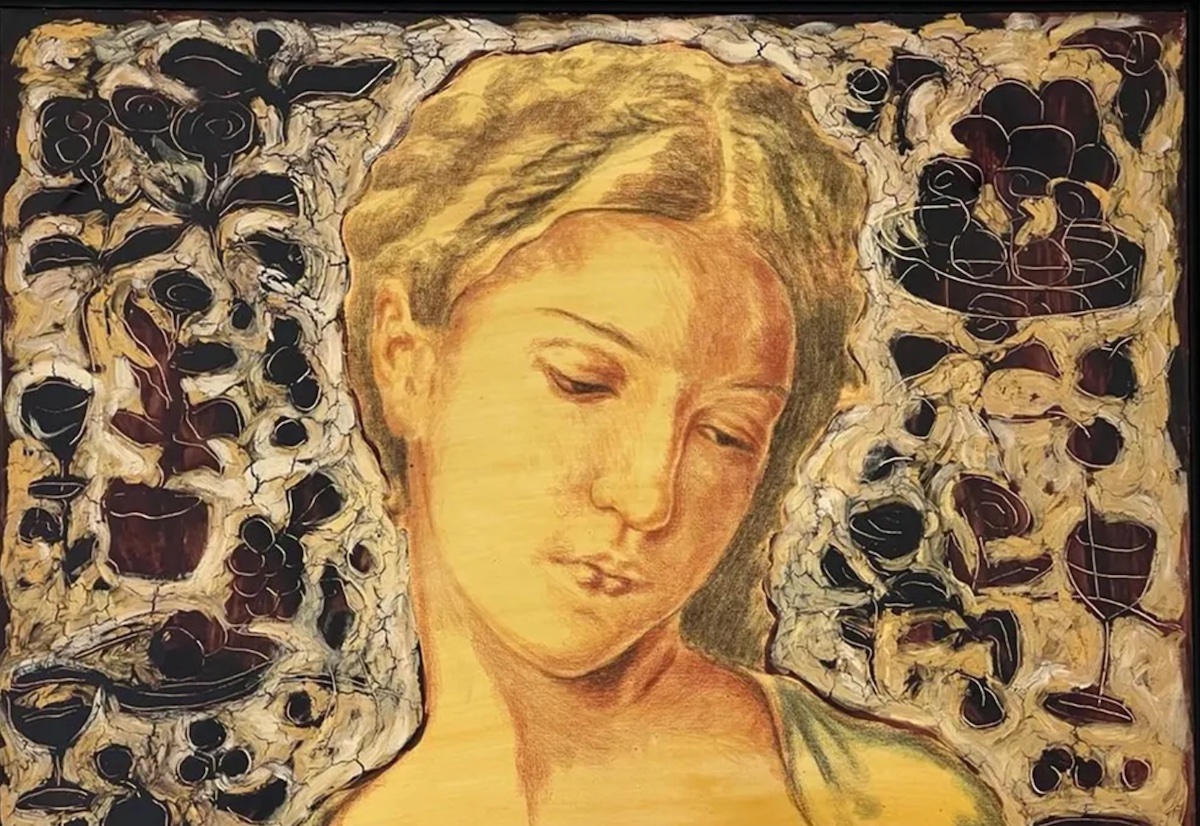 WYNWOOD and DESIGN DISTRICT
Gary Nader Art Center: (62 NE 27th St, Miami, FL 33137) Specializing in Latin American modern and contemporary art, this gallery is a mainstay in Miami's gallery scene. With blue-chip artists ranging from Fernando Botero to Diego Rivera and Wilfredo Lam, Nader is one of the most sought after dealers for art from this region. (https://garynader.com)
Spinello Project: (2930 NW 7th Ave UNIT 103, Miami, FL 33127) Founded by Anthony Spinello in 2005, the gallery is one of Miami's most ambitious and provocative because of its insight into emerging contemporary talent (https://spinelloprojects.com)
Swampspace: (3940 N Miami Ave, Miami, FL 33127) a Miami flagship, Swampspace is an art space run by Oliver Sanchez, which for Miami Art Week is featuring "Archipelago of Dreams," Meme Ferré's art exhibition in collaboration with the Copperbridge Foundation. (http://swampspace.blogspot.com)
David Castillo: (3930 NE 2nd Ave Suite 201, Miami, FL 33137) One of the only Miami art gallery owners to show at Art Basel Miami Beach, David Castillo has cemented his reputation as one of the city's preeminent art dealers. From his new gallery space in the Design District, he boasts an impressive roster of contemporary artists, including Miami video artist Jillian Mayer.(https://davidcastillogallery.com)
Locus Project: (3852 N Miami Ave, Miami, FL 33127) Founded by a trio of Miami artists in 1998, Locust Projects is a nonprofit exhibition space dedicated to providing an experimental canvas for emerging contemporary artists without the pressures and limitations of traditional galleries. (https://www.locustprojects.org)
MALIN Gallery: (on show at 2440 NW 5th Avenue, Wynwood, Miami.) The Malin Gallery exhibits Anthem Xcurated by Jared Owens. Featuring 42 intergenerational artists, Anthem X will be on view in Wynwood during Miami Art Week 2022. The artists in Anthem X are united in their desire to amplify voices that counter past societal omissions and negations, reformulating the idea of personal and collective identity in the United States. The multiplicity of their perspectives cannot be reduced to a singular narrative or origin story; hence, Anthem X.
LITTLE HAITI:
N'Namdi Contemporary: (6505 NE 2nd Ave, Miami, FL 33138) Second-generation art dealer Jumaane N'Namdi founded N'Namdi Contemporary in Little Haiti as a sister gallery to his original space in Chicago. With a focus on master, mid-career and emerging artists, he has an eye for developing prestigious art collections as a consultant and curator for both private and corporate clients. His artists range from New Orleans-born abstract expressionist Ed Clark to metal sculptor Eric Stephenson. (http://nnamdicontemporary.com)
Primary: (7410 NW Miami Ct, Miami, FL 33150) On the cutting edge of Miami's art scene, Primary was founded by artists BooksIII Bischof and Typoe, as well as curator Cristina Gonzalez in 2007. The multidisciplinary organization thinks beyond the scope of the gallery walls with many street artists and muralists in their program including, Miami-based artist Magnus Sodamin and Los Angeles-based artist Kenton Parker. (https://www.thisisprimary.com)
Emerson Dorsch: (5900 NW 2nd Ave, Miami, FL 33127) Opening in 1991, the gallery is run by husband-and-wife duo Brook Dorsch and Tyler Emerson- Dorsch, they're committed to a core of select South Florida artists and also host exhibitions by emerging and mid-career visiting artists. (https://emersondorsch.com)
Nina Johnson: 6315 NW 2nd Ave, Miami, FL 33150) The gallery, opened in 2007, represents dynamic Miami- based artists like Bakti Baxter and Emmett Moore and is focus on design and sculpture. (https://ninajohnson.com)
DOWNTOWN MIAMI: 
Fredric Snitzer Gallery: 1540 NE Miami Ct, Miami, FL 33132) The founder, Fredric Snitzer, is a pioneer in the world of Miami galleries who originally opened his eponymous gallery in Coral Gables in the 1970s. Today, in Downtown Miami's Arts & Entertainment District, it remains one of the only Miami galleries to consistently show at Art Basel Miami Beach. His impressive roster of artists includes Hernan Bas, Alice Aycock and Maria Martinez-Canas. (https://www.snitzer.com)
The New World School of the Arts Gallery, 25 NE 2 Street, Lobby, Miami) presents The Front Room, an exhibition by visual artists Christina Friday, Loni Johnson and Vanta Black, curated by Pamela "Zee" Lopez Del Carmen. (https://nwsa.mdc.edu/visual-arts/events/)
SOUTH BEACH 
Oolites Arts: (924 Lincoln Rd, Miami Beach, FL 3313)A mainstay on Lincoln Road since 1984, Art Center South Florida has transformed into Oolite Arts, a cultural complex and artist studio space that hosts about 20 artists-in- residence. With open studio hours seven days a week, visitors can tour current exhibitions and working studios for a glimpse into the artists' creative processes. (http://www.oolitearts.org)
LITTLE HAVANA
Futurama 1637 Art Building: (1637 SW 8th St, Miami, FL 33135) The Futurama Building in Little Havana serves as an artist studio and exhibition space hosting 12 artists. Located on Calle Ocho, their mission is to advance the knowledge and practice of contemporary visual arts and culture in Little Havana. A visit here is a great way to experience the contemporary art of Miami's creative Cuban community all under one roof. (https://www.instagram.com/futurama1637artgalleries/)
ALLAPATTAH
Mindy Solomon Gallery: (848 NW 22nd St, Miami, FL 33127) Opened in 2009, the gallery explores the intersection of art and design through an ongoing dialogue between two- and three-dimensional objects while embracing diasporic voices. She represents international mid-career and emerging artists and fosters a sense of community through her gallery's exhibitions and public lectures. (https://mindysolomon.com)
DORAL
MIFA GALLERY (5900 NW 74 TH Ave, Miami FL 33166) The gallery contiguous to the MIFA Miami International FIne Arts School- features three equally interesting exhibitions on view from Nov. 3 to Jan. 12: "Crossing Reality, Figuration and Symbolism," by MIFA artists and faculty (Elkin Cañas, Milixa Moron, Carlos Martinez Léon, Dario Ortiz, Teresa Jessurum Uribe and Sonia Hidalgo); IMPPPRONTA, Printmaking exhibition by Helen Lupo, Roger Marí and Helio Salcedo; and finally, Divin Ara, the solo exhibition by Hector Ernandez. (https://mifamiami.com)