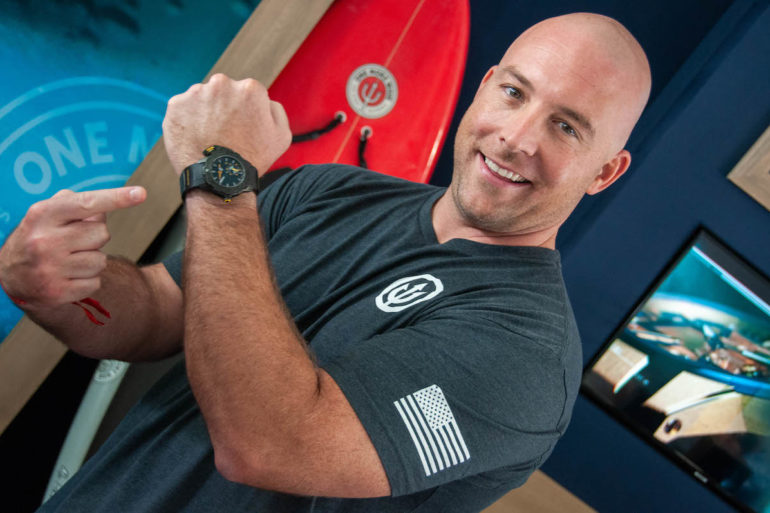 This post is also available in:

Ulysse Nardin, the official timekeeper of FLIBS and partner of the event for over 20 years, presented in collaboration with the nonprofit One More Wave, the Diver Deep Dive watch: a series limited to 100 specimens. The event was presented at the now home of Ulysse Nardin at the FLIBS the prestigious Windward VIP Club, this year at the center of the boat show.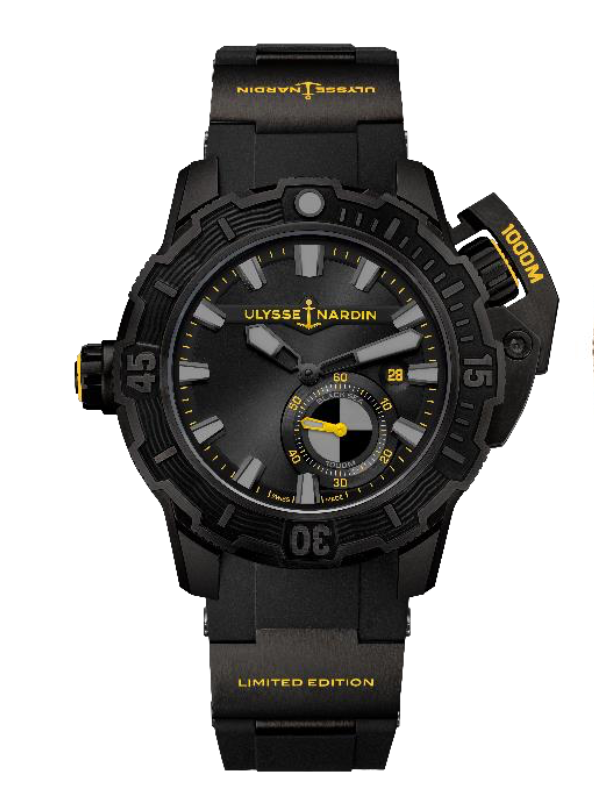 One More Wave is a non-profit organization founded in 2015 based in Coronado, San Diego, which runs its own workshop by creating custom surfboards for injured or disabled veterans, adapting to their needs and allowing them to benefit therapeutic qualities of surfing to treat depression and post-traumatic stress. Thus, making the sea the common denominator. The goal of One More Wave and Ulysse Nardin is to help as much war veterans as possible, providing them with equipment and personalized assistance for surfing. "Their dedication, courage and camaraderie are inspiring and we hope to bring greater awareness to this important work", said Kyle Buckett, CEO of One More Wave, while visiting the State Training Camp United SEAL Navy in Coronado, California.
The collaboration with Ulysse Nardin is not accidental because the relationship with the US Navy began way back in 1905, when Ulysse Nardin won a competition with his project to create the most accurate marine stopwatch in the world, later becoming an official supplier of the U.S. Navy.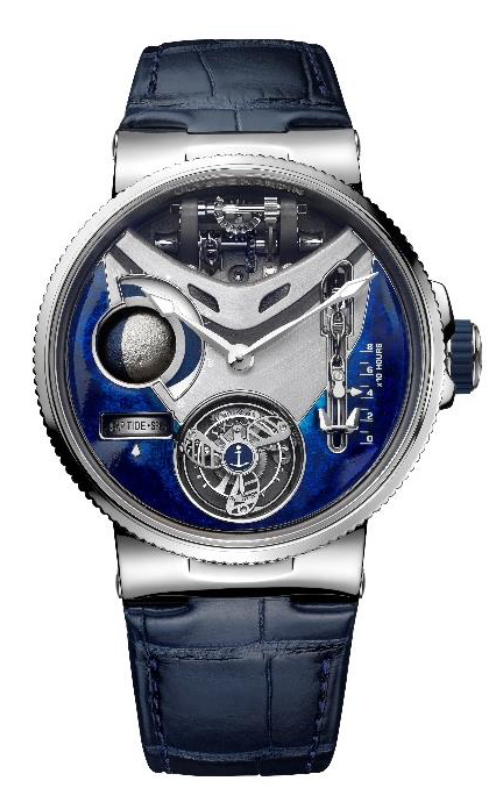 The watch for One More Wave, the Dover Deep Dive (sold for a whopping 13,500 euros) features a striking black and yellow design, with a black DLC titanium case. Its back is engraved with the logo "One More Wave" to indicate the current partnership. It is resistant to the depth of 1000m and is produced in a limited edition as a watch that can withstand the very variable pressures experienced during navigation, also subtly reflecting the background of the founders in the amphibious war.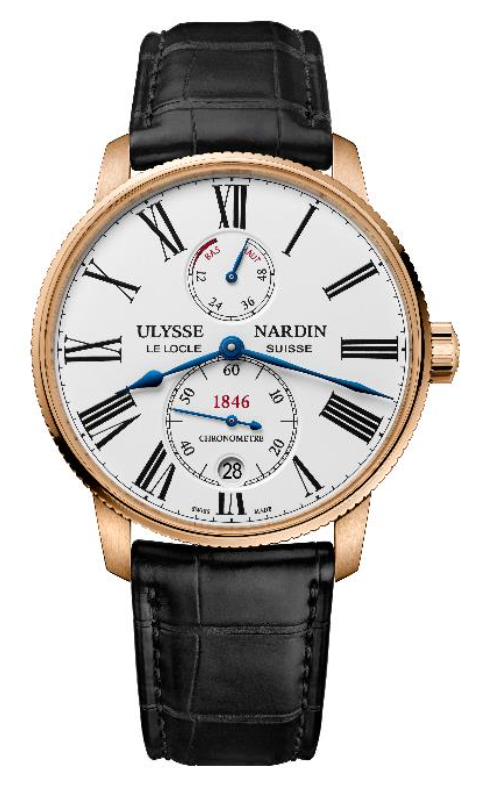 Ulysse Nardin is a well-known brand in the high watchmaking environment for being one of the pioneers of cutting-edge technologies in producing high-precision components and movements. and for the use of innovative materials such as silicon. Its marine chronometers are among the most reliable ever made and sought after by collectors around the world. The brand, founded by Ulysse Nardin in 1846, in 2014 became a member of the global luxury group Kering, and is a member of SIHH – Salon International de la Haute Horologerie in Geneva, Switzerland. From its locations in le Locle and La Chaux-de-Fonds in Switzerland, it produces five collections: The Marine, The Diver, The Classic, The Executive and The Freak. 
In addition to Diver Deep Dive watch, the new Marine Torpilleur and Marine Mega Yacht are on display at The FLIBS.
(On the title Diver Deep Dive from FLIBS 2019)