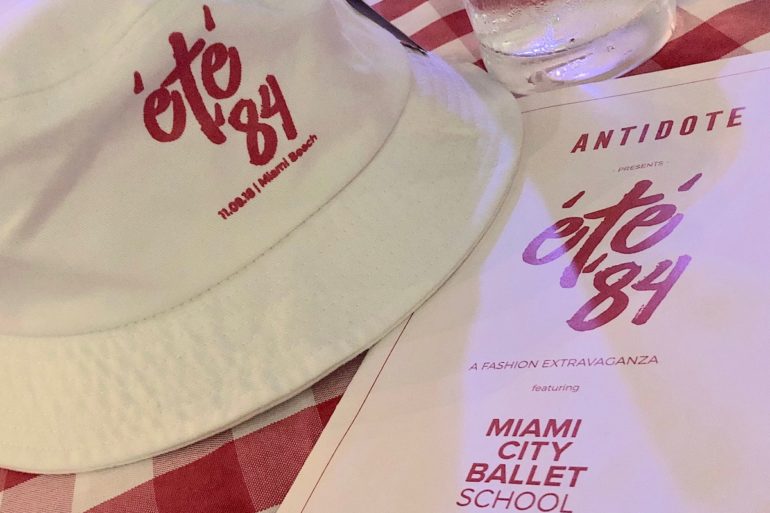 This post is also available in:

That Antidote has accustomed its audience to stylish events is a fact that cannot be denied: it is seen in the sophistication of the boutique, from the selected brands and the meeting moments of the Morning Story, which have now become an unmissable appointment to hear about stories of life and visions. At the November 9th event, however, Antidote has truly surpassed itself. H in the enchanting setting of the luxurious Setai Hotel on Collins Avenue, in a historic building of 1936 directed by Alex S. Furrer and designed intertwining oriental aesthetics and an Art Deco façade, Antidote has made its first show and called it "été 84". An evocative name for Sophie Zembra, owner and creative mind of Antidote that refers to the vision of the endless fields of lavender in Provence and to the dramatic film L'Été meurtrier by Jean Becker produced in 1983 whose meaning is "Inspire to the past, to nature to cultivate the future and offer a world responsible for the generations of tomorrow ", a mantra that Antidote recites since the day of its opening in Wynwood. The event, organized in collaboration with Mini and Funkshion, saw models of the Miami City Ballet School dancers who, between  l'en dehors a jeté, an arabesque and a port de bras, wore and interpreted Antidote's dresses in a sublime way transforming them from simple fabrics to fluctuating bodily emotions on the music of La Gloire de Mon Pere by Vladimir Costa, the sensual Cocktail by Corine, the Vanilla Fraise de L'Imperatrice and Italove by Emanuelle.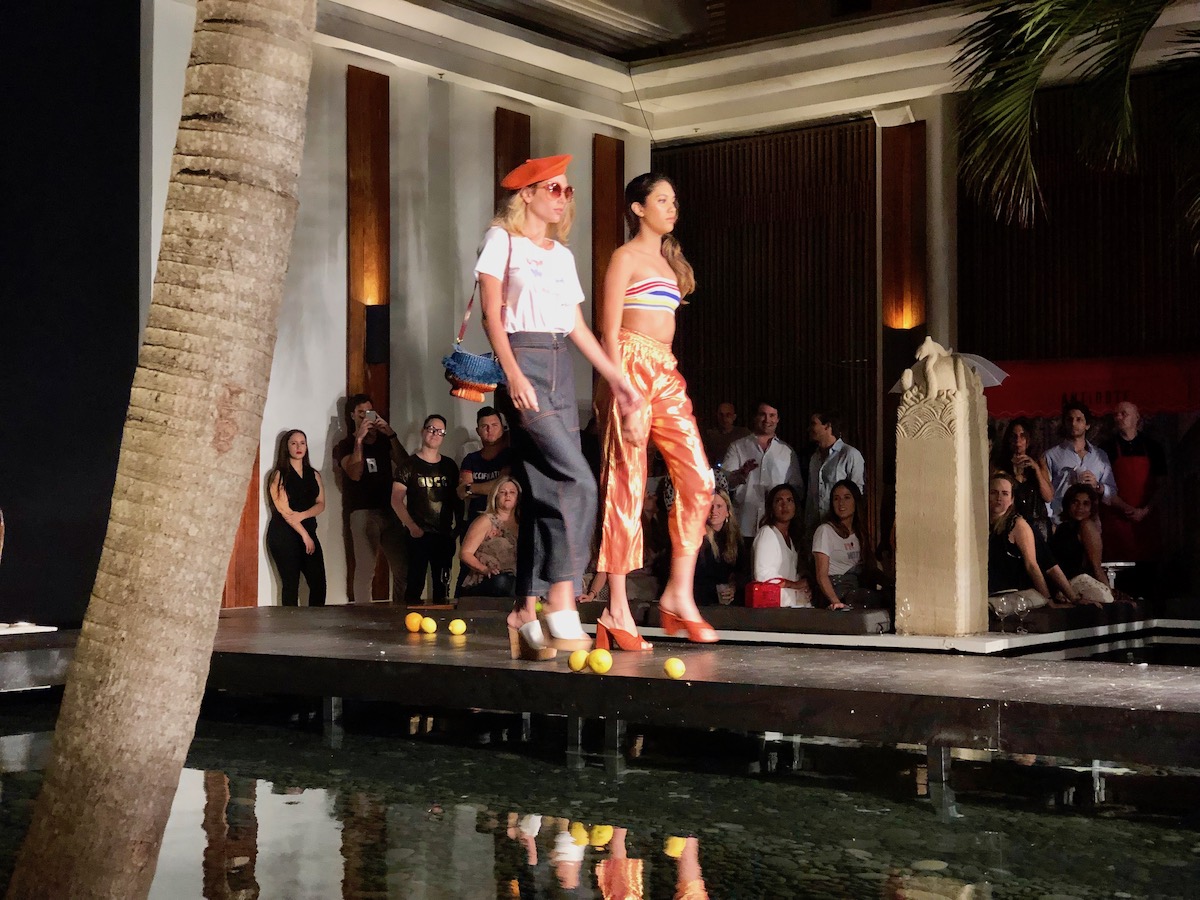 The parade took place along a wooden walkway surrounded by water and all around the stage were placed seats full of cushions and tables excellently decorated with dried lavender officinal flowers (be careful, they are not to be confused with hybrid sinks).
And between a Aperol Spritz, champagne and an Olive du Midi, the joie de vivre of the guests and the Fashion Extravaganza that inspired the evening in a mix of music and partying, the evening ended with a personalized gift bag containing make-up products from the Glamsquad brand , but above all with the iconic fisherman's hat made especially by Antidote for the event evening that shows the logo. Ça va sans dire in categorically recycled material.
What can I say … when beauty and elegance are self-explanatory, not many words are needed.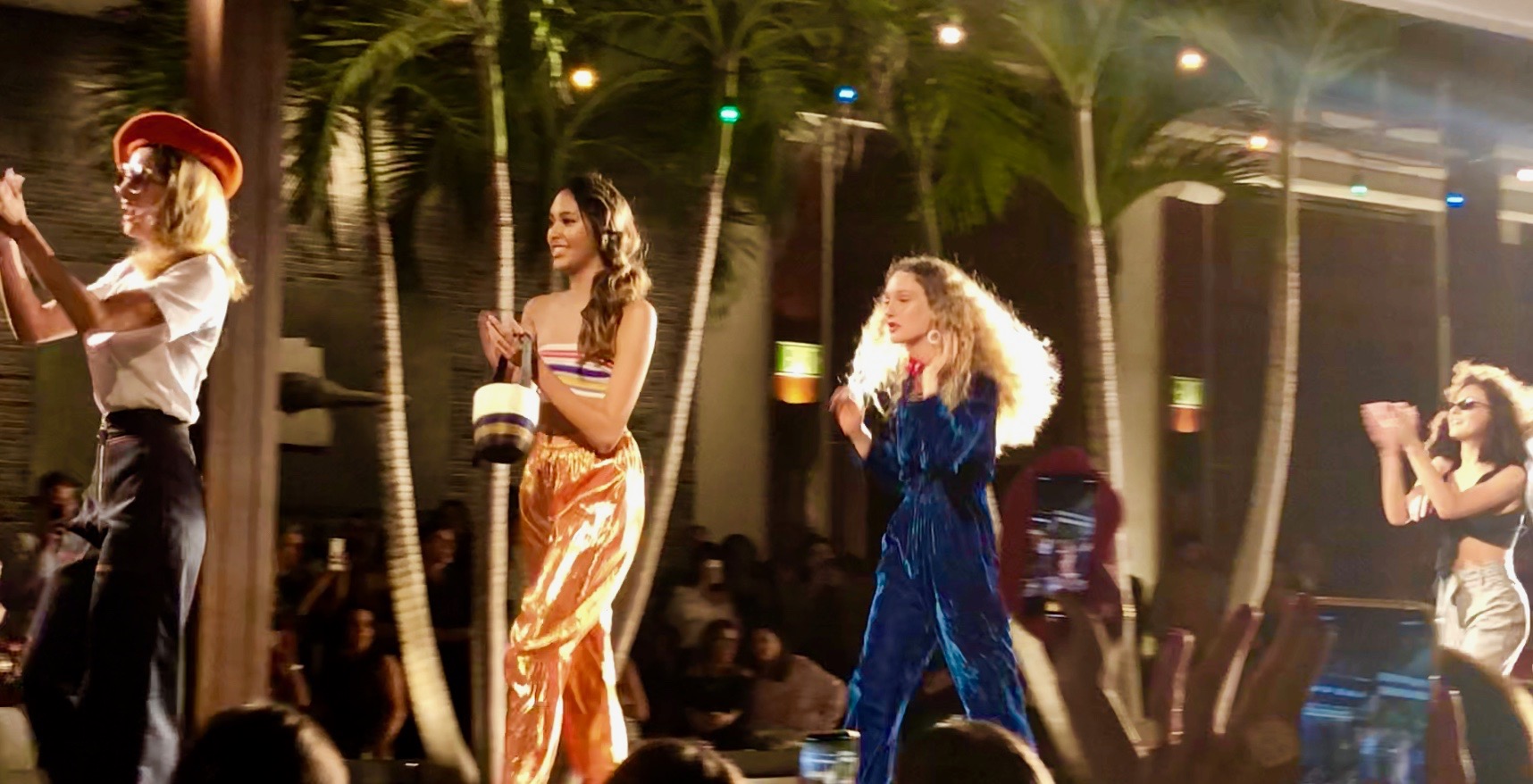 .