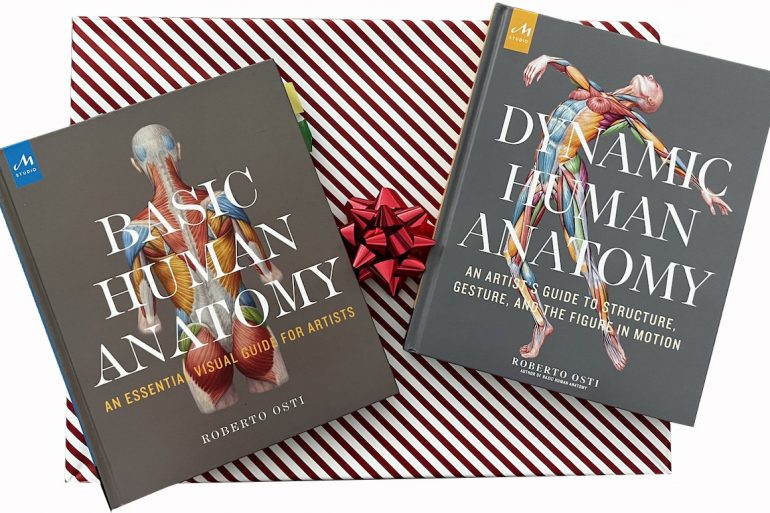 This post is also available in:


Roberto Osti, exceptional Italian in his adopted land, America, is a leading figure in the panorama of contemporary figurative art. 
Art is a passion nurtured since he was a young man. After finishing his studies at the State Institute of Art, he enrolled in the "Scuola Superiore di Disegno Anatomo-Chirurgico" of the University of Bologna where he graduated, cum laude, with some exceptional teachers. Among them in particular Maria Acquaviva and Giliola Gamberini about whom the artist says: "they gave me the opportunity to learn a lot, not only in terms of education but also in terms of social contacts and work ethics."
His continuous research and passion for science combined with art – a characteristic that still distinguishes his workshops from those of others, making them truly exciting – led him to create, for over two decades, illustrations for famous medical-scientific and naturalistic magazines, as well as various events, including the exhibition at the Aquarium of Milan and Monte Carlo and the exhibit "The Painted Rose" for the novel The Name of the Rose by Umberto Eco. These images, created by the participating artists, were later used by director Jean Jaques Annaud as a reference for his film based on The Name of the Rose.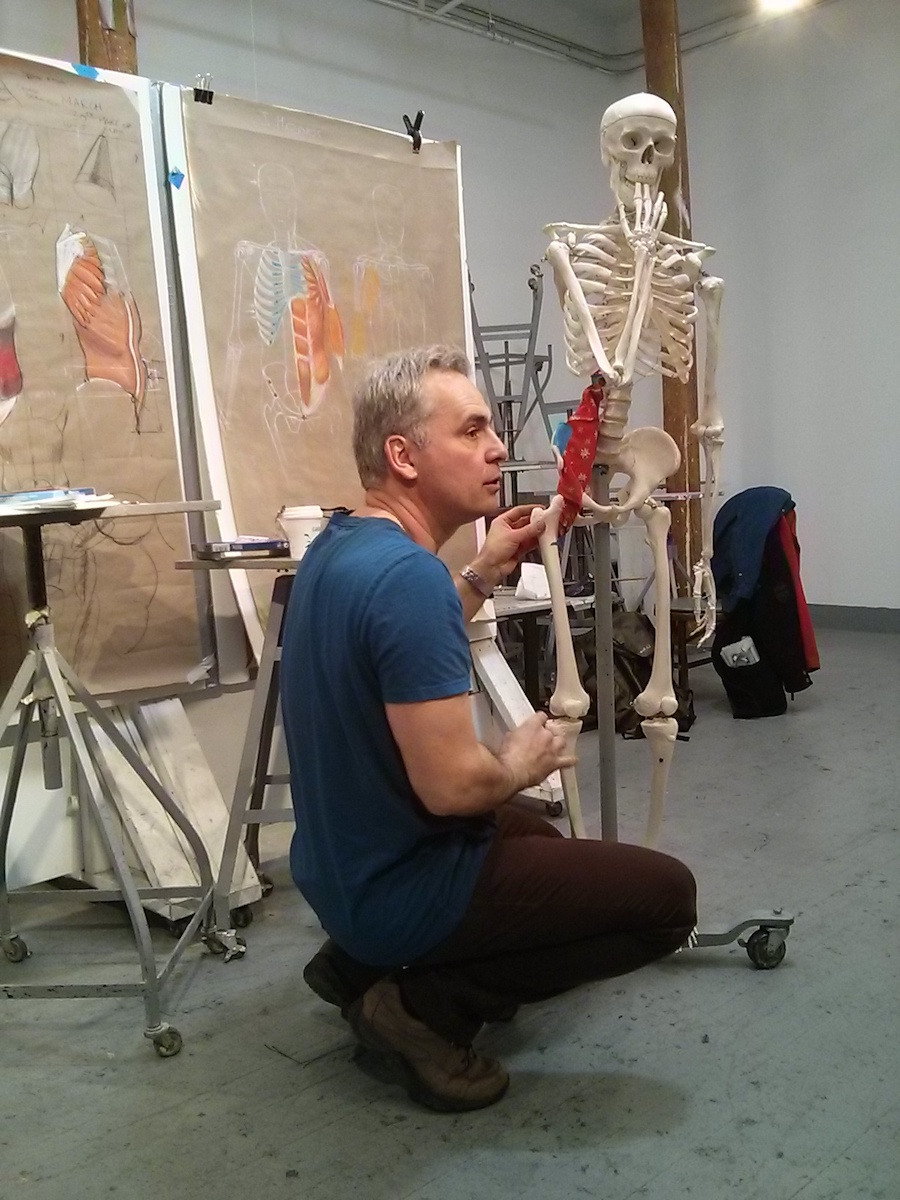 Roberto Osti decided to take the plunge and move to America in the 1990s after meeting his beloved wife Angela Conrad, who prematurely passed away in 2019, as author of several books and university 19th Century English Literature and Shakespeare Professor at Bloomfield College. In America, upon applying for and receiving a green card as an "alien with exceptional abilities," he has built a family of two children, Emilia and Massimo, and worked as an illustrator for a variety of scientific and non-scientific publications. These include Natural History Magazine, Scientific American Magazine, Scientific American Mind, BioMedical Art, Creative Quarterly and many others.
His work as a fine artist was included in publications both in America and abroad, in books such as The Figure, published by Rizzoli-Skyra, an essential book for anyone interested in both the tradition and the progress of figure-based art. His art has also been shown in exhibits in galleries such as The Drawing Center, DFN, Flowers, with Garvey Simon at Art on Paper in New York City, and at events, notably the Tribeca Ball at the New York Academy of Art in 2013, 2014 and 2015, during which he made at each, among other things, a four-hour live drawing demonstration.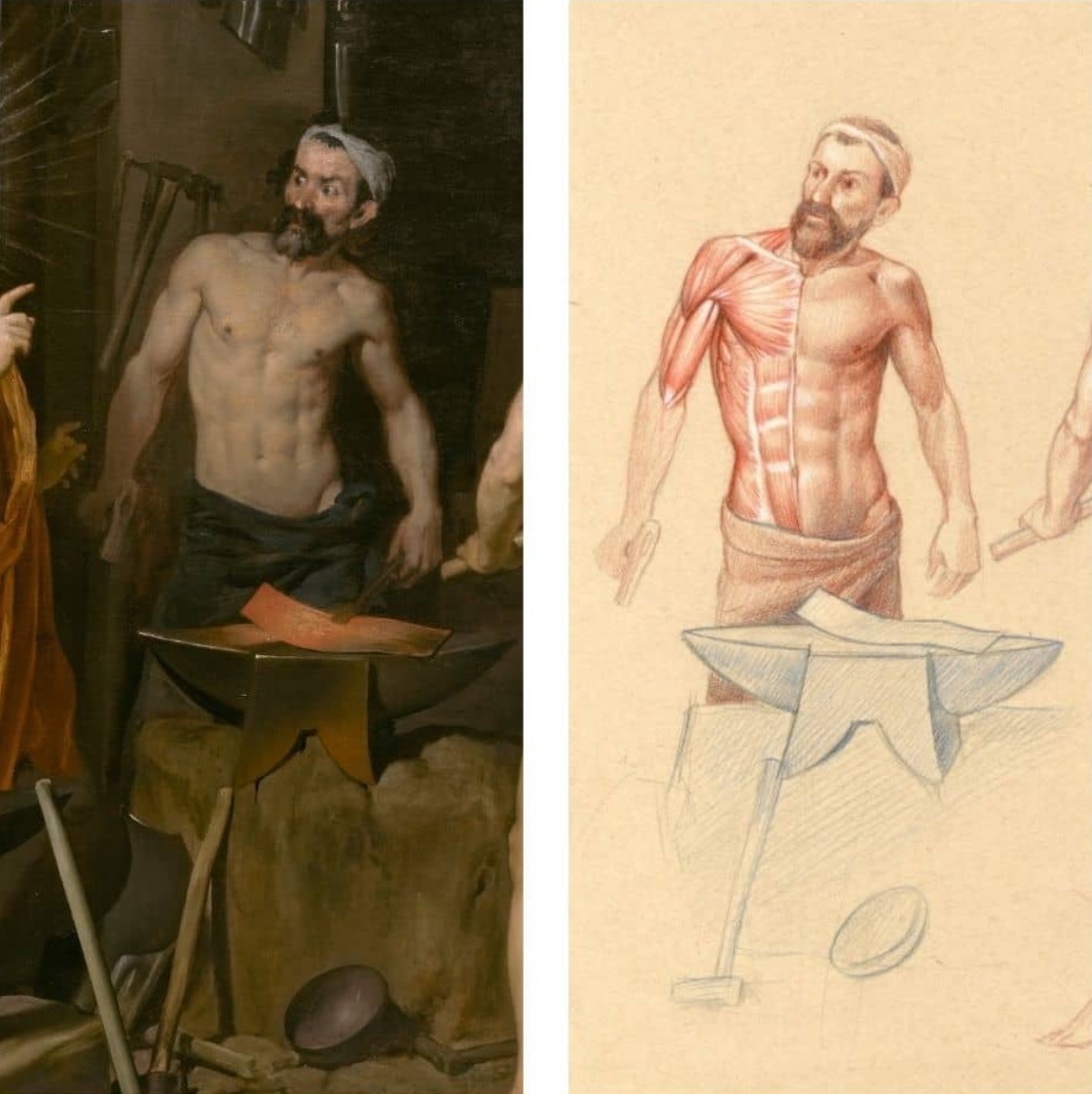 In America he decided to deepen his artistic studies and studied oil painting at the prestigious Art Students League of New York with Lisa Specht and Barbara Adrian. The Art Students League of New York is an old American institution that can lay claim to some of the great artists who have left a trace in the history of modern and contemporary art. Osti then obtained a Master's degree in Fine Arts at the equally prestigious New York Academy of Art (NYAA) founded by Andy Warhol. Here he met John Horn, Ted Schmidt, Marta Mayer Erlebacher, Harvey Citron, Dan Thompson and Frank Porcu who were teachers, friends and some of them are now also colleagues since Roberto Osti teaches at the same academy; a twist of fate that first sees him as a student and then as a professor at the prestigious academy.
The excellence of his work at NYAA allowed him to experience a one-week intensive workshop with the renowned British painter Jenny Saville.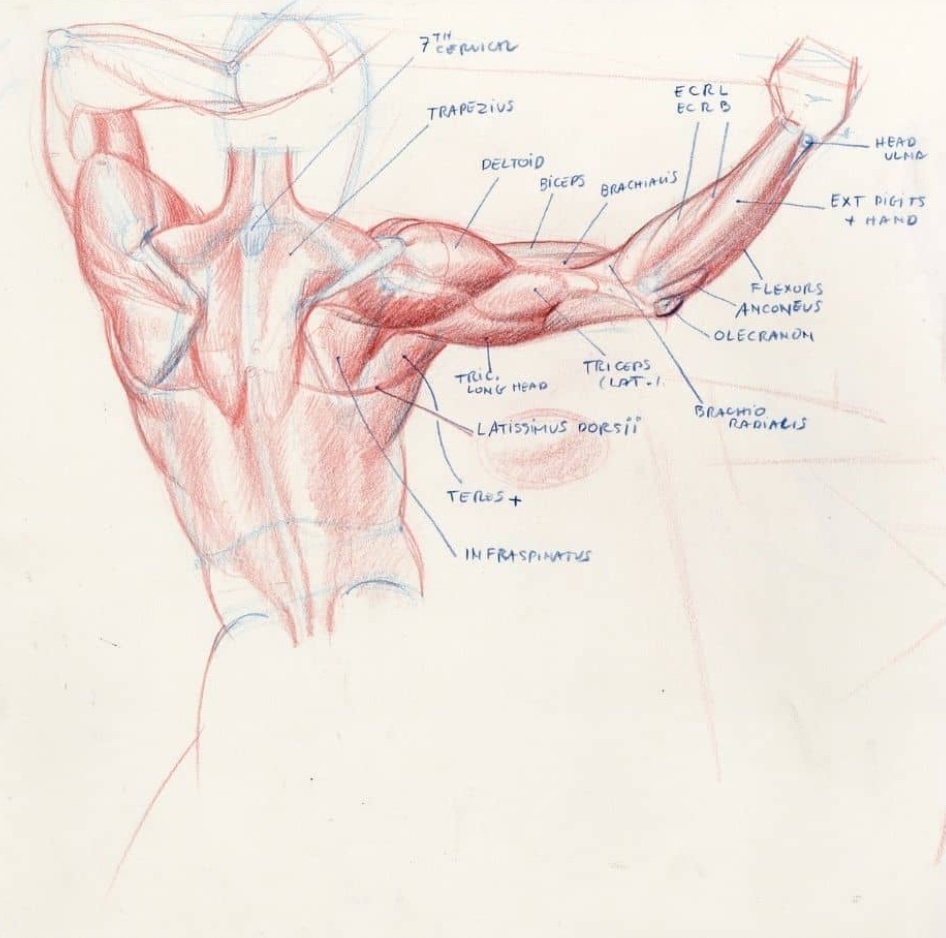 Roberto Osti defines himself as "a lucky person" for the opportunity he had in his life to have studied Anatomy, first for medical-scientific purposes at the University of Bologna, and then for artistic purposes at NYAA. 
"All this gave me the opportunity to explore different aspects of the same discipline since anatomy for medical-scientific purposes is directed towards healing patients while anatomy for artists is directed towards aesthetic, expressive and narrative purposes. This is also the reason why in my books I tried to give anatomical information that is correct and neutral from the anatomical-structural point of view and without merely stylistic interpretation, as artists usually do, but also focused on aspects of the human body that are of great interest to the artist, such as volumes, proportions, and the inherent aesthetics created by the interactions between the forms of the body," said the artist.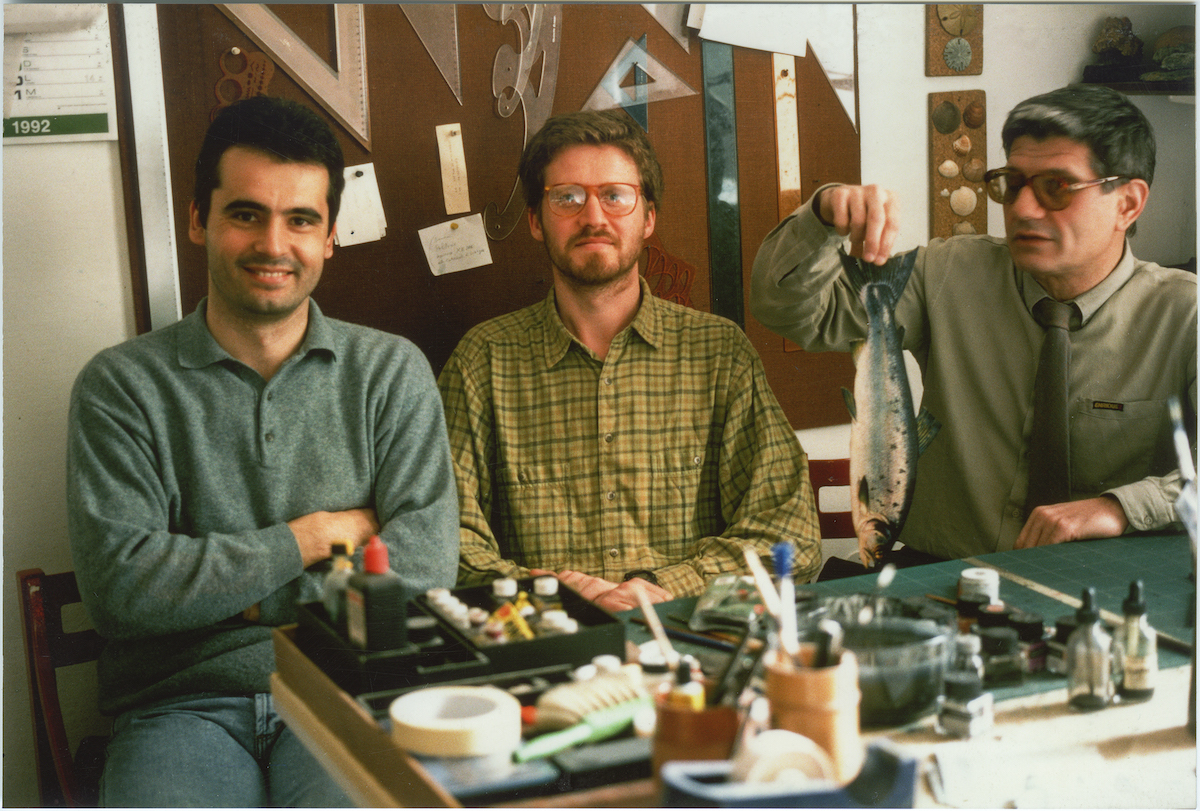 Osti normally travels back and forth between New Jersey, where he lives, and New York and Philadelphia where he teaches. In addition to the New York Academy of Art, he teaches at PAFA (Pennsylvania Academy of the Fine Arts), the academy where Mary Cassatt, William Glackens and Henry Ossawa Tanner studied, just to mention a few, and where Roberto today teaches Anatomy, continuing the long tradition of this University, which dates back to Thomas Eakins. 
The merit of his successes he attributes in good part to his great friend Franco Testa, his mentor and master of life. 
Osti refers to his friend as "A 'Dialogator' with the natural world that he did not intend to possess, but to observe with great wonder, care and respect, and then to transform it into an aesthetic entity through his fantastic plates." He feels the presence of his friend in the forms that nature gives him as "a splendid out-of-season Christmas gift." With Massimo Demma, another great artist and friend of his, Osti and Testa collaborated on projects such as creating illustrations of fish for the aquariums of Genoa and Baltimore.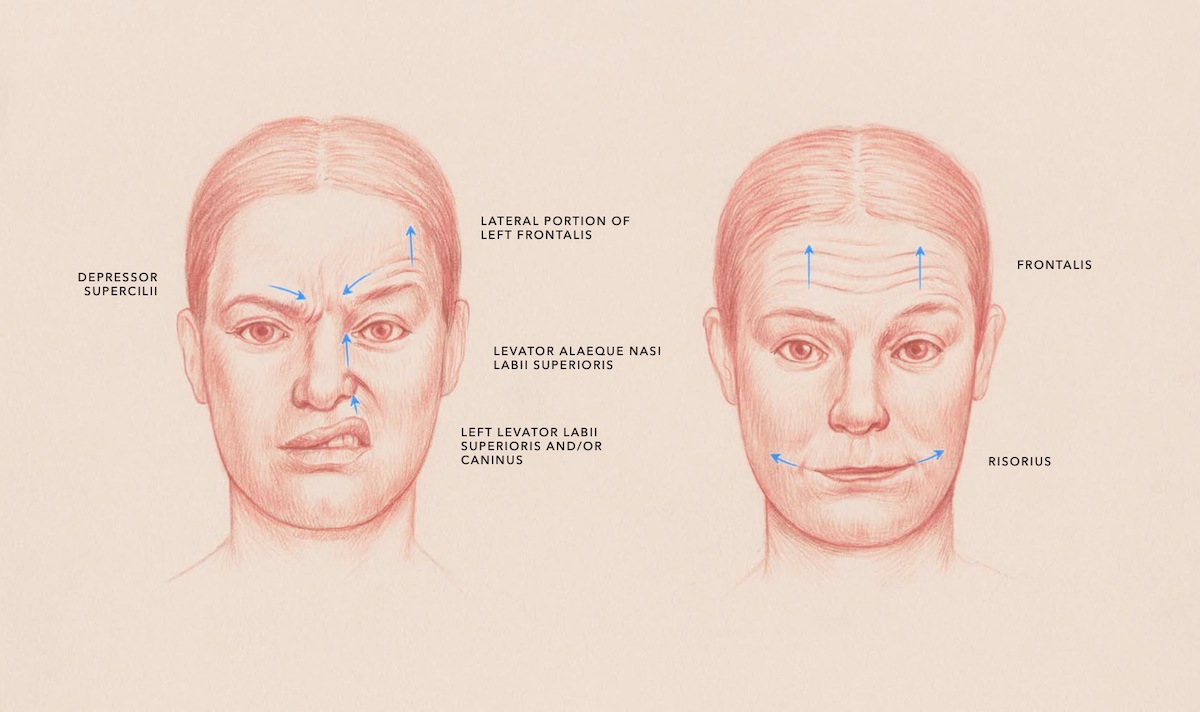 Listing the books, articles, publications and illustrations made over time by Roberto Osti would mean writing a real book. Among the fine arts magazines for which he has contributed to with artwork and articles there are: Artists Magazine, Drawing and Direct Art. His artwork was featured in the music video: "The Year is Gone," directed by Ruben Van Leer with music by Tigran Hamasyan. 
"I am very fond of this project because my artwork takes on a life of its own when it interacts with other artistic disciplines such as music, animation, video and online distribution," Roberto Osti says about this project.
To understand the extraordinary ability that this artist, teacher and writer possesses in translating the complexity of the human figure in a simplified way, it is enough to view his books on artistic anatomy: a compendium of technical-scientific information, logical and sequential, rich in historical anecdotes that demonstrate his masterful ability and level of knowledge. 
His books, Basic Human Anatomy, an Essential Visual Guide for Artists (2016) and Dynamic Human Anatomy, an Artist's Guide to Structure, Gesture and Figure in Motion (2021), have been translated into several languages, including Chinese and Japanese. It is interesting to know that there is no Italian translation yet, but Osti is working to revive this artistic tradition in his new land, which has embraced both the artist and the style with open arms – the style of the "New Renaissance."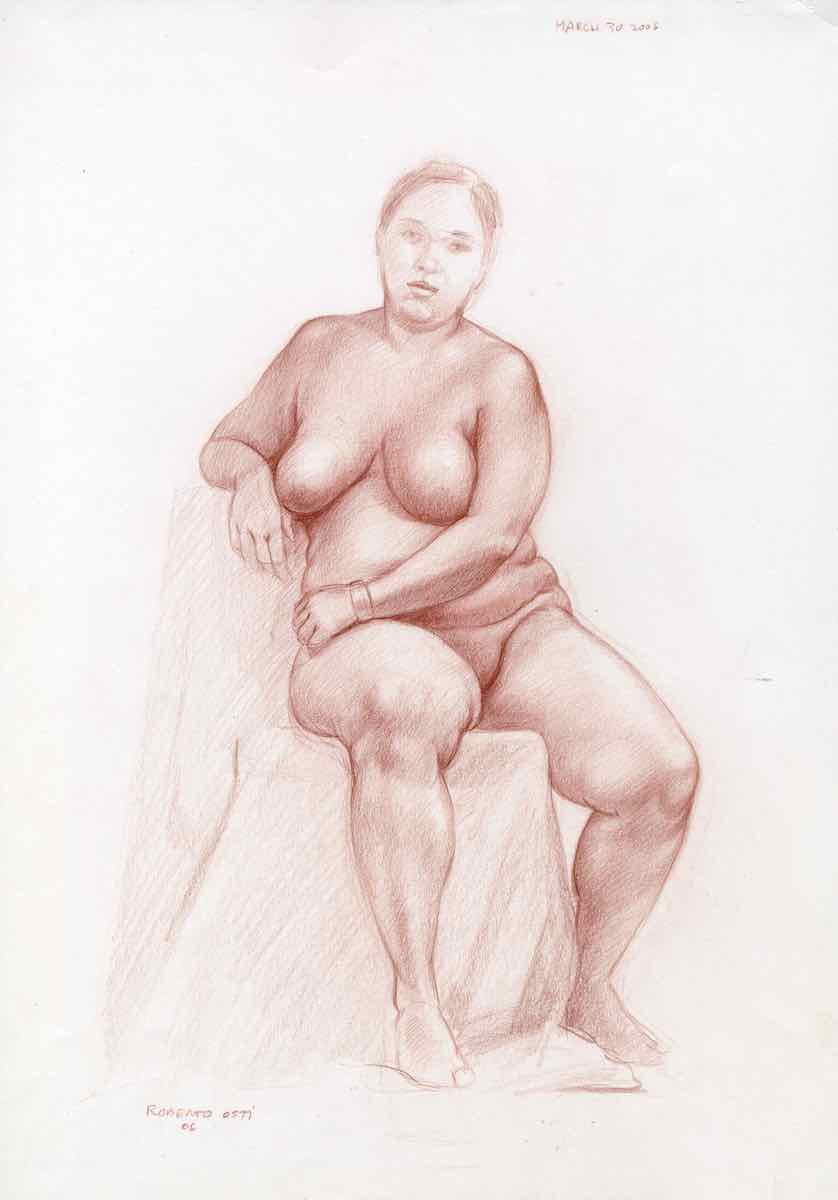 New Renaissance Atelier is also the name of the art studio officially founded by Osti in 2020, which kicked off with online education during the age of social distancing and isolation. His previous experience with online teaching was instrumental in helping him adapt, as the world has adapted, in these complicated times. 
Roberto Osti with his atelier (https://www.robertoosti.com/new-renaissance-atelier/) offers thematic courses, both in person and online, which can vary according to the duration (and type) of the subject matter. They can be single lessons during which he analyzes, for example, an artist's technique or a section of the human body, or related lessons, generally weekly and spread over four to six weeks that deal with particular topics, such as, "Making Faces: Fun with Facial Expressions and Physiognomy."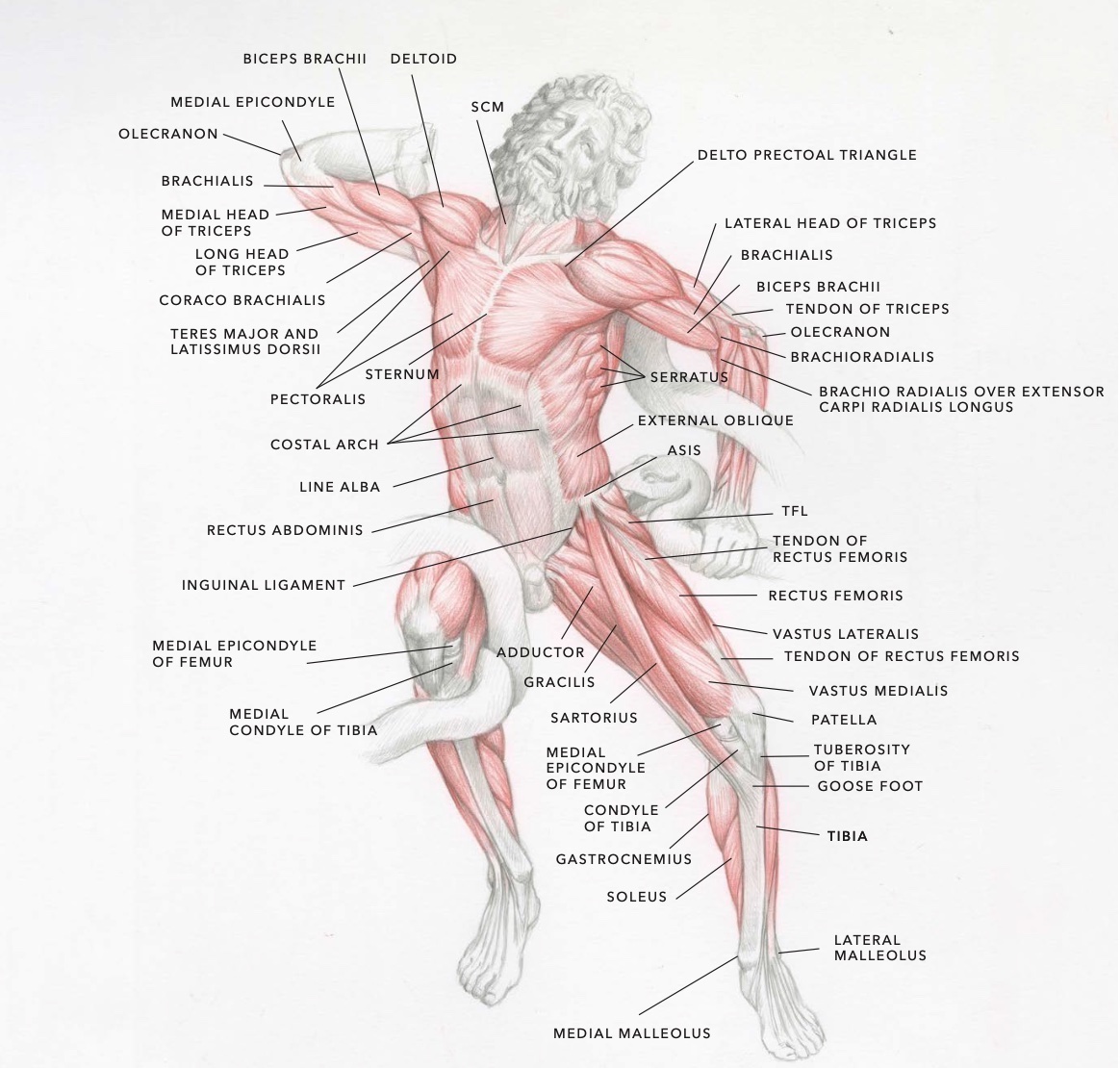 An innovation of New Renaissance Atelier's distance teaching and digital set-up offered to the students is an individual online library of recorded lessons that collects the courses they purchased. This is made possible thanks to the contribution of Edoardo Osti: computer expert, partner, and above all, brother of the artist.
Roberto Osti, as a constantly evolving mind, not only develops online courses that continue with an in-person workshop to solidify the concepts learned in distance learning (currently at the New Renaissance Atelier in New Jersey, and then soon throughout the U.S., including Miami where he will hold a course in the spring of 2022) but is also planning a workshop, scheduled for next summer, to Rome and Florence. 
Roberto Osti's life motto is "Ancora Imparo" ("I still learn"), the famous phrase by one of the greatest exponents of the Italian Renaissance: Michelangelo Buonarroti. According to Osti, to stop learning, regardless of age, means to stop growing. Learning is a continuous process of growth and discovery regardless of whether one is a professor or student; it is important that teachers shine in order for students to acquire skills in an optimal way.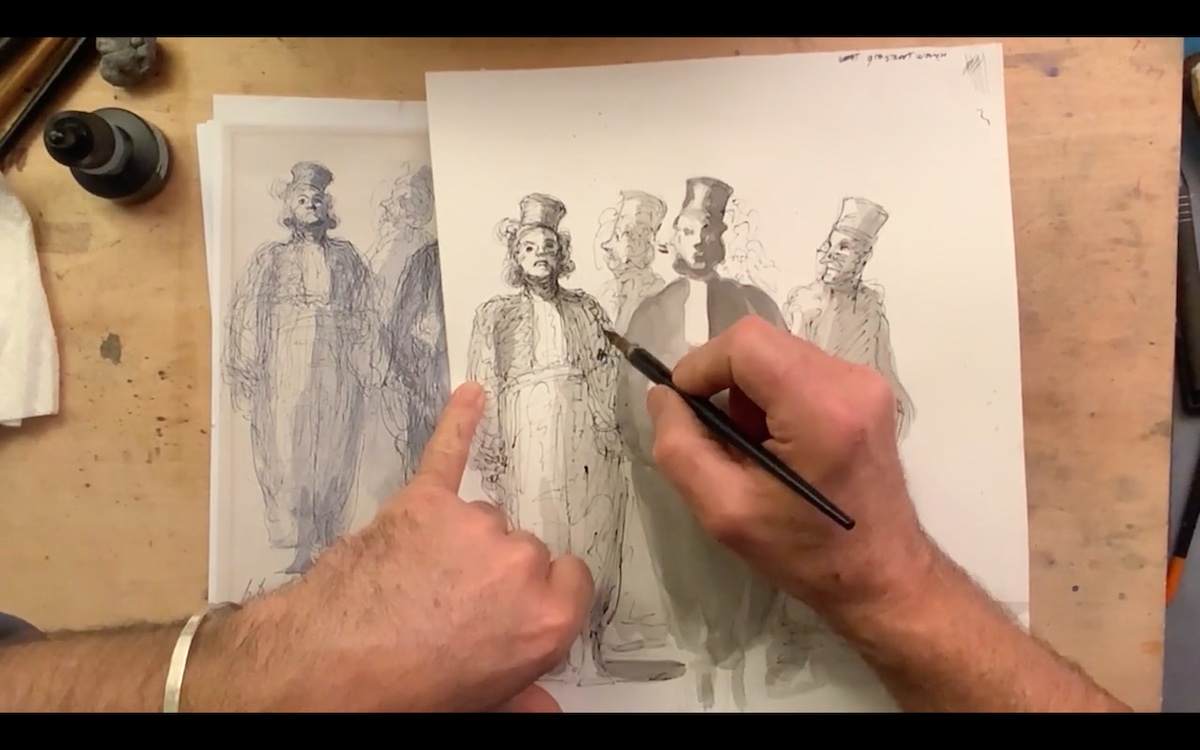 The method taught by Roberto Osti in his atelier is based on the "Florentine Structural System", a system that originated in the Renaissance and that is based essentially on anatomy and structure of the body. This method is very different from the "French Tonal System", that originated later on in French academies in the Neoclassical age. The Florentine Structural System is based on "Direct Experience;" Renaissance artists began to rediscover the world in a critical and direct way, for example by practicing anatomical dissections in order to have a better knowledge of the human body and its form, and create more realistic and expressive artworks. During the Renaissance, artists were in competition with each other, as were the clergy, the nobility and the higher classes who employed them. This intense competition contributed to the great stylistic diversity typical of the Renaissance and beyond, which makes a work by Masaccio immediately recognizable compared to one by Michelangelo or Pontormo.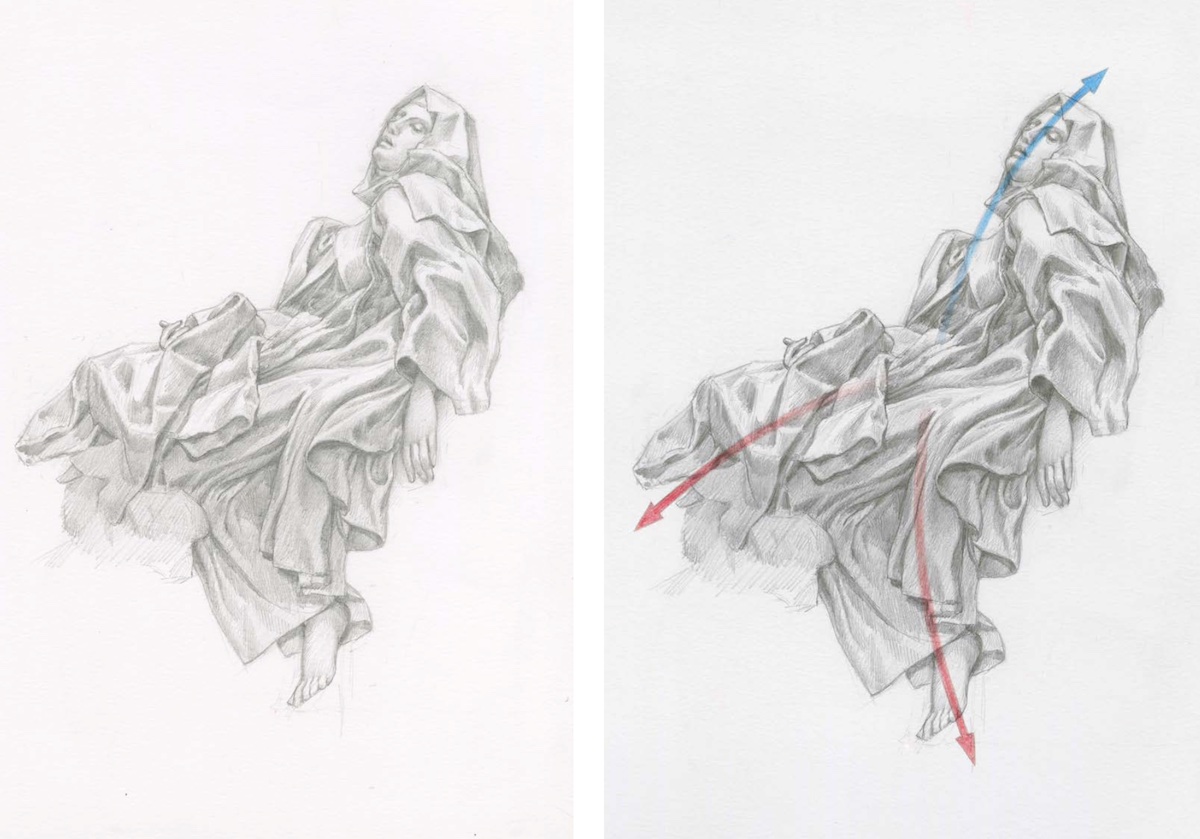 Drawing is undoubtedly an innate talent in Roberto Osti. A talent that he has nevertheless been able to cultivate with discipline and passion for over thirty-five years of activity and that he has decided to share with the world not only through his workshops but also through his two books par excellence, published by The Monacelli Press-Phaydon of New York. The books, Basic Human Anatomy, an Essential Visual Guide for Artists (2016) and Dynamic Human Anatomy, an Artist's Guide to Structure, Gesture and the Figure in Motion (2021), are the perfect synthesis that an artist needs: an inexhaustible source of technical and historical, logical and consequential information with which to approach the anatomy of the human body and its movement. It is not by chance that the preface of each book was written by two important voices in the panorama of American Contemporary Realism, respectively: Peter Drake, Dean of Academic Affairs at the New York Academy of Art, and Dan Thompson, founder of several art academies and Dean of Fine Arts at the Studio Incamminati in Philadelphia. 
Whether it is a matter of "dissecting" and reproducing the anatomy of a historical work of art, rather than representing a drawing following the style of Paul Cadmus or Honoré Daumier, Roberto Osti's masterful ability to teach how everything in art moves in relation to anatomy is surprising and equal only to his immense cultural knowledge. 
(On the title: Roberto Osti's books)