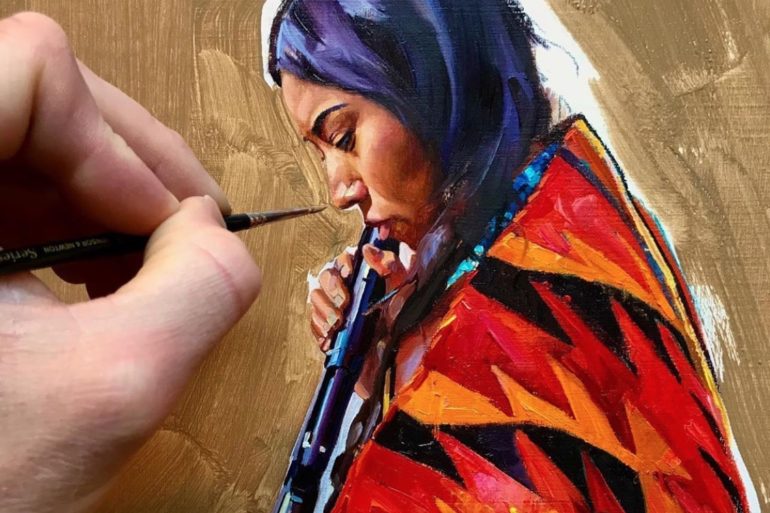 This post is also available in:


Lover of the juxtaposition between realism and abstraction Jeremy Winborg is a contemporary American artist. In his paintings you can learn about the history and tradition of Native Americans who love to represent faithfully with original costumes and objects. Winborg began drawing as a child in her illustrator father's studio and instead began to portray Native Americans after the birth of her Navajo-born niece Layla.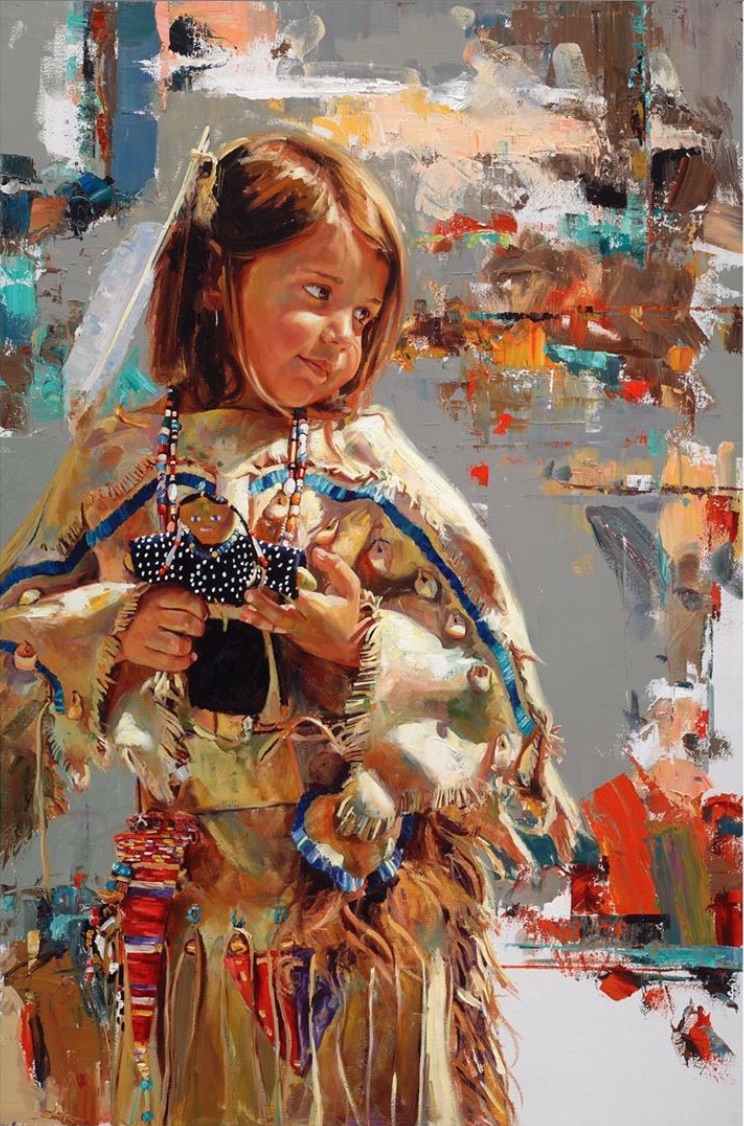 His artistic production is composed of both natural and urban landscapes, religious scenes and portraits, but it is mainly on the representation of the natives of America, which focuses his attention. Her favourite subjects are females who love to paint in moments of everyday life, and in moments of reflection. Through his works Winborg wants to focus the attention of the viewer, initially attracted by the figure as a whole, on the exploration of every single inch of the composition, which objectively presents a very interesting and rich texture able to arouse emotions, in addition to the very rich palette, also for the use of mellow color, for the drafting of which he helps himself with spatulas and knives.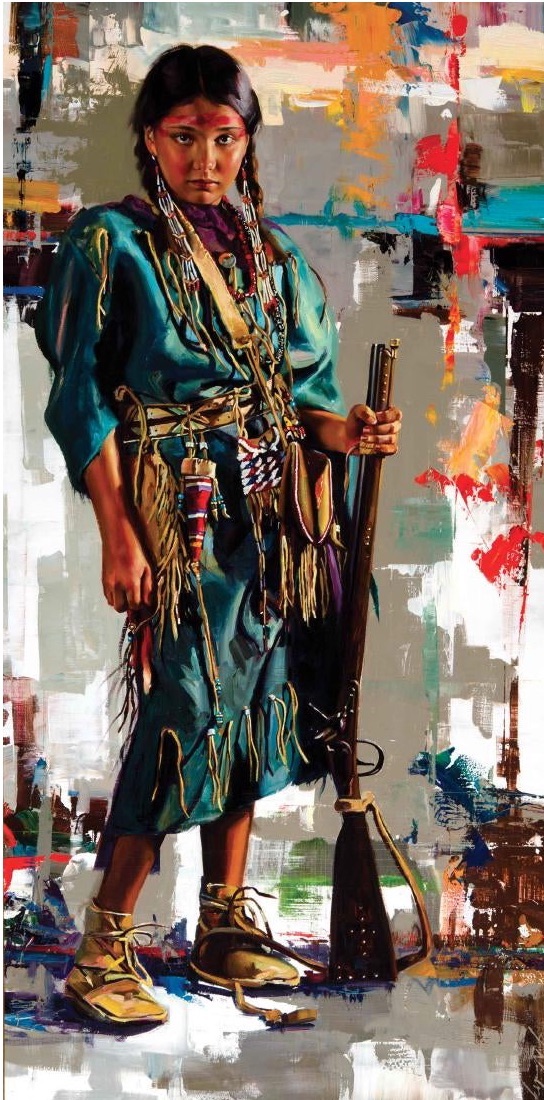 His brush or his spatula are able to put the right tonal value in the right place making his compositions harmonious and sought after on the market. Jeremy Winborg has won numerous awards and competitions and in 2018 his work "High-Caliber", with which he participated to the CM Russell Auction with an initial auction between $7,200 and $9,200, closed with the sale of the work which was eventually beaten for $52,650, thus setting the artist's personal record. Originally from Salt Lake City, Jeremy Winborg still lives in Utah with his wife and their five children who also live in his art studio and with whom he enjoys the outdoors with fly fishing, rock climbing and photography. He is currently represented by the Trailside Gallery and the Manitou Gallery.
 (on the title Jeremy Winborg work in progress)
.