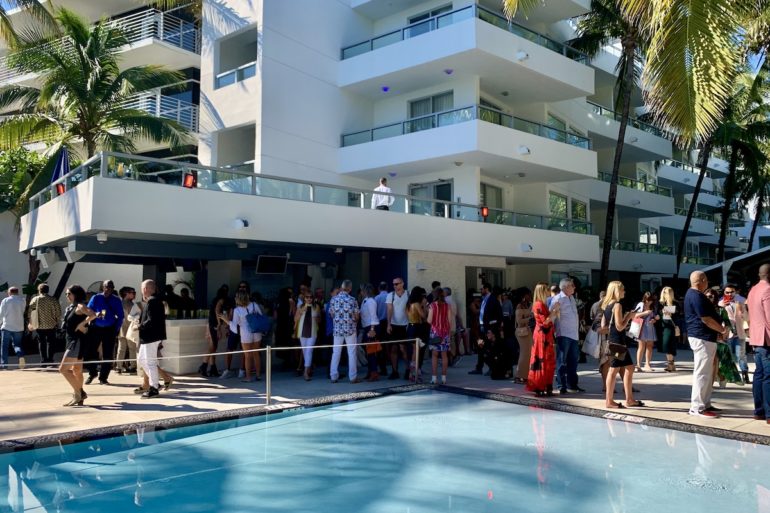 This post is also available in:

Among the must-see events during Miami's famous art week is the now iconic Brunch at the Sagamore Hotel, the annual private, invitation-only event featuring frequenters of Basel and its entourage of satellite fairs, in the Saturday before the closing of the event.
And so at the same time as the anniversary of Art Basel Miami Beach we celebrate brunch at the Sagamore Hotel that as Ronit Neuman, owner with the Neuman family of the historic Hotel Boutique composed of suites only said: "We are honored to serve as a platform for so many respectable artists during Art Basel. Beyond this prestigious art fair that takes place yearly in our very own community of Miami Beach, our gallery walls and hotel garden will be filled year round with beautiful pieces of art that we have commissioned for both residents and visitors to enjoy and appreciate."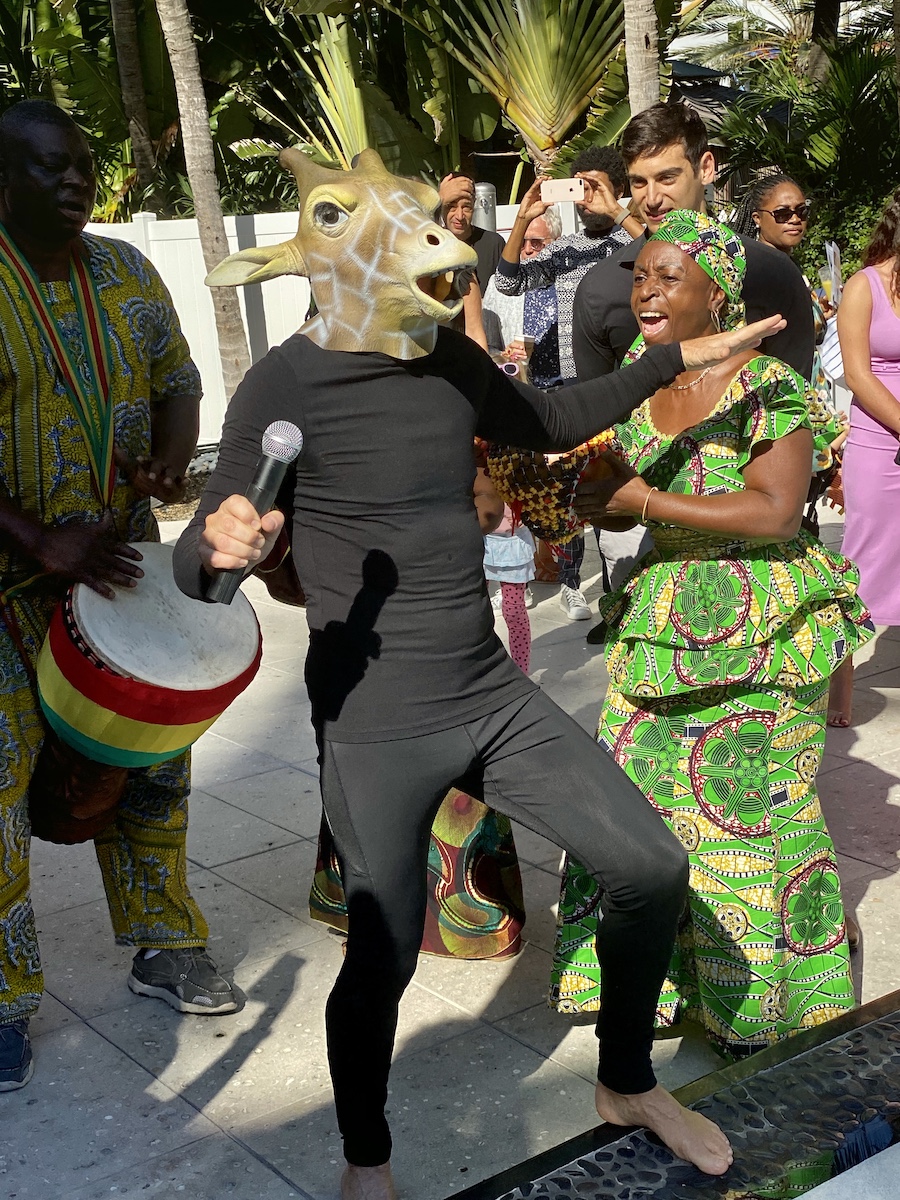 The event opened its doors on Saturday December 7th from 9:00 AM to 1:00 PM and was attended by more than 1500 people who inhabited the large spaces of the hotel, patio, garden and pool area. And while people served themselves from the rich and varied buffet consisting of sweet and savory dishes, fruit and Mimosa cocktails, among the inner halls of Sagamore was celebrated the artistic event I'm Not a Trophy, by Arno Elias, artist sponsored by the Markowicz Fine Art Gallery. Arno Elias, author of the eponymous I'm Not a Trophy foundation, wants, with his artistic photographs, to raise awareness of endangered animal and human species (For further information read the dedicated article:The Sagamore Hotel in Miami Beach hosted Arno Elias "I'm not a Trophy",  published on December 13, 2019.) The event will remain on display until February 2020. 
At the same time, the public admired the works of Benda, a Jerusalem artist who creates 3D works and has attended The Giraffe Lounge, Pascal Blondeau's themed installation, which includes a group of large plush giraffes sitting at the table as if they attended a dinner party. The atmosphere was cheered by the folklore of dances and African music of Delou Africa Dance Ensemble, the association founded by Njeri Plato with the aim of making known the rich African traditions to which Pascal Blondeau was joined with his performance: Covering his head with a giraffe mask, he plunged into the pool until he disappeared, in an attempt to represent the population of giraffes in continuous decline due to poaching. Brunch was then celebrated on the classical music notes of the prestigious South Florida Symphony Orchestra founded by Maestra Sabrina Maria Alfonso in 1997 and known throughout Florida.
Another wonderful opportunity to enjoy art in its various forms.
(On the title: The Sagamore Bruch at The Sagamore Hotel) 
.