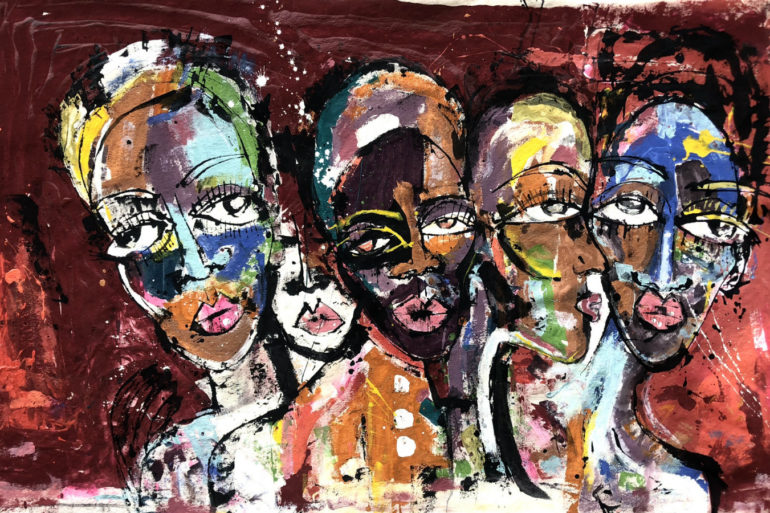 This post is also available in:

In addition to Art Basel and the countless satellite exhibitions that revolve around it, included the first edition of Afrofuture in Overtown, the Greater Miami Convention & Visitor Bureau -GMCVB-provides a multicultural tourism campaign that highlights the arts, culture and the diversity of Miami and that regardless of the international market fairs, Miami can offer, through places historians who have built their current identity with various initiatives that celebrate the African diaspora with its Caribbean, Latin American influences and with local artists who contribute to the fabric of the varied Miami artistic community. The Greater Miami Convention & Visitors Bureau (GMCVB) is an independent organization of sales and marketing without lucre purpose whose mission is to attract visitors to Miami and its beaches for leisure, business and culture. The initiatives for the 2018 campaign have expanded compared to previous years, incorporating new neighborhoods, including the area of North Miami and the Miami River area, engaging more resources that can thus ensure the continued growth of Art of Black Miami attracting visitors looking for art and local cultural experiences with events that are implemented by artistic initiatives organized by local artistic organizations such as galleries and artistic spaces in historic districts such as Overtown, Little Haiti, Little Havana, North Miami, Miami River, Downtown Miami, Miami Beach and other surrounding neighborhoods offering the opportunity to experience the unique and authentic charm of cultural aesthetics represented in exhibitions, fairs and in performances managed directly by aspiring artists or professionals that most of the time do not enjoy high exposure at the media level.
Hundreds of works of art including original paintings, limited editions, sculptures, photography and artists presenting their work: this is the mission of the Greater Miami Convention & Visitors Bureau through the Art of Black Miami who has chosen to show these multicultural jewels during the Miami Art Week, the month of Arts & Heritage, and sporadic events like the one of November 8, 2018 where a private kick-off was held at the Miami Brightline Central Station just coined in the historic center of Miami with the special guest artist, Sanford Biggers. Sanford Biggers is a famous artist who creates works that integrate film, video, installation, sculpture, drawing, original music and performance. He intentionally involved issues in music, religion, politics, identity and art history to offer new perspectives. Celebrated multidisciplinary artist, musician and global instigator, who has shared perspectives on his works, including works that will be shown in the local Miami Beach gallery, David Castillo, and works that will be included at Art Basel Miami Beach at the Marianne Boesky NY gallery and Massimo de Carlo gallery in London.
The event served as a forerunner of the highly anticipated Art of Black Miami for the activations that will take place during Art Basel Miami Beach from December 6 to 9 2018 which will also serve to highlight the program for 2019.
The president and CEO of GMCVB, dott. William D. Talbert, stated that GMCVB's intention is: "Make available a destination like Miami that showcases the diversity of visual arts at local, national and international levels, regardless from international trade fairs ".
The full list of organized events is available on the website of Art of Black: www.artofblack.com , and you can make tourist guides by visiting the website at www.MiamiandBeaches.com .
Below is a list of events to see. You can consult the website: www.MiamiandBeaches.com and the site www.ArtofBlackMiami.com
Overtown
-In the historic area of ​​Overtown there will be the 8th edition of Art Africa Miami Arts Fair, presented by Urban Collective and Art Africa Miami Arts Fair: Founded in 2011, the inaugural exhibition of Art Africa has created a precedent as the largest showcase of contemporary artists of the African Diaspora during the week of Art Basel Miami and continues its trajectory every year with a wider showcase that showcases visual works of the best emerging and established artists from Africa and from his African diaspora. Black Art Matters explores the way black art has always been and still is an intellectual, political and artistic rereading, trying to think about the contemporary condition of peoples who have been involved in struggles to proclaim stories of emancipation, independence, liberation and Revolution. Art Africa Miami Arts Fair is a multidisciplinary exhibition of contemporary fine arts from the global African diaspora that takes place in the historical center. Exhibition hours are from December 5th to 8th from 12:00 pm- 8:30 pm and December 9th from 12 pm- 5pm.
Miami River:
Pigment international-Miami Reveal, is a collective of artists, which will host a three-day event that includes an exhibition of works of art by some of the country's most eminent African-American artists. The event will include an Art Talk on the collection and enhancement of art with a special recognition to the careers of two acclaimed national artists – Frank Frazier and Gerald Griffin. The exhibition will be held on December 4th to 6th at Penthouse Riverside Wharf, 125 SW North River Rd.
Little Havana:
Umbrellas of Little Havana
Now in its sixth edition, the festival offers a unique Latin flavor that has become a fundamental attraction among thousands of international visitors, from 7 to 9 December over 30 local and international artists will exhibit at the Futurama 1637 art galleries, and in the Viernes gallery Culturales both in Calle Ocho: the works consist of over 6 feet hand painted umbrellas that will be exhibited by local artists in the heart of Little Havana, which is a center for art and culture and a platform for artists, musicians and emerging and established artists. Over 30 local and international artists at Futurama art galleries 1637 for a three-day festival now in its sixth edition in the gallery of Viernes Culturales: The art piece is made of Umbrellas of over 6 feet painted by hand that will be exhibited by local artists in the heart of Little Havana, which is a center for art and culture and a platform for established and emerging artists, musicians and musicians artists.
Little Haiti:
The MUCE ARTS & CULTURE FEST (MACF), now in its fourth edition, will perform at the Little Haiti Cultural Center and at the MUCE Makers Campus, a weekend of art, film and music from December 5th to 9th. The festival presents the annual Ode To Hip Hop exhibition which pays tribute to the significant influence of gender in music, art, literature and politics. The festival also includes film screeningsand speeches by artists.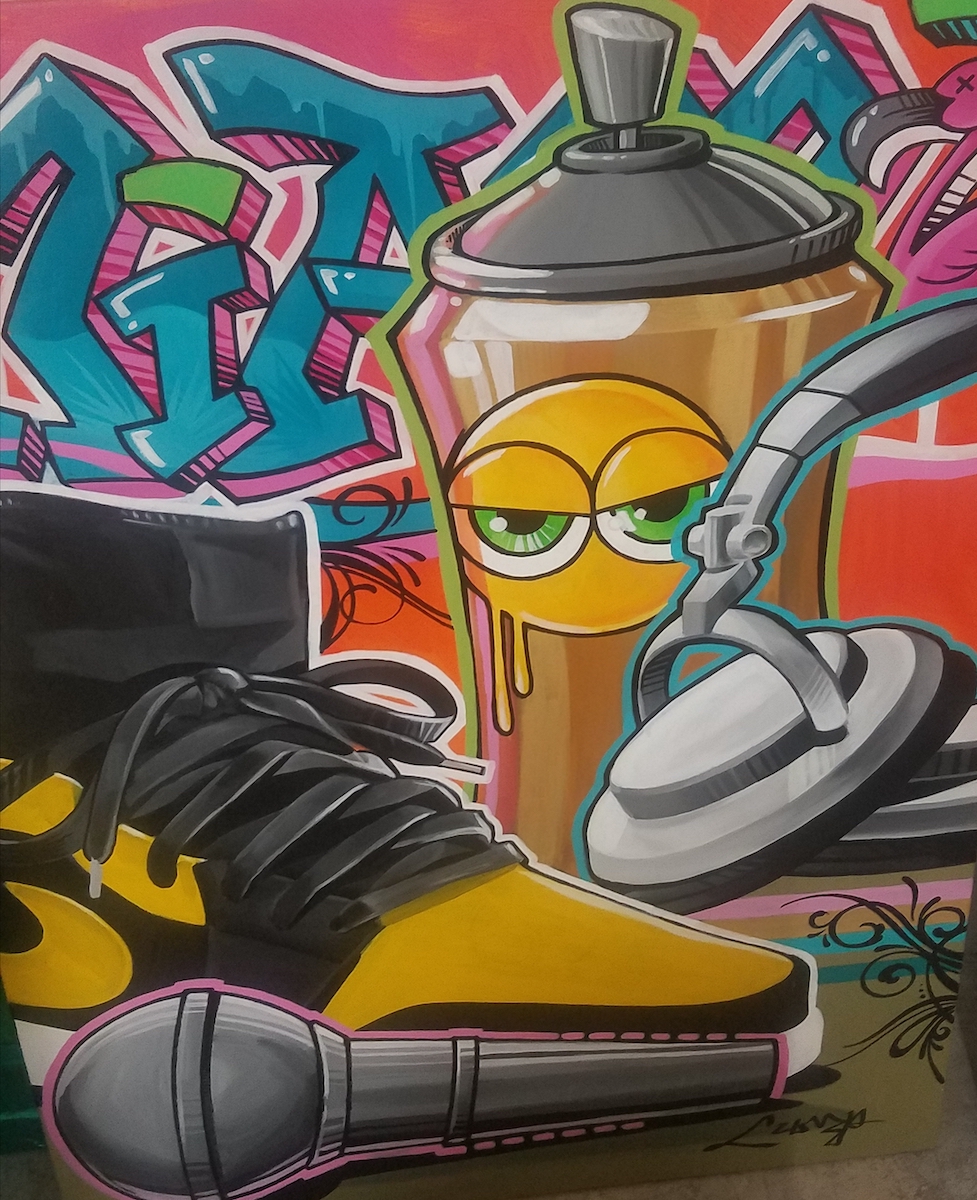 Downtown Miami
The Prizm Art Fair 2018: a cutting-edge art fair featuring artists from Africa, the African Diaspora and emerging markets that reflect global contemporary art trends. It will present a program organized in three exhibitions by Jeffreen Hayes, Mikhaile Solomon and William Cordova. Prizm which examines the articulation of narratives in Africa and in the African diaspora through various levels of evaluation: from economic, but to cultural, social, political and even spiritual. PRIZM is the producer of a cutting-edge and multidisciplinary cultural platform whose goal is to expand the display spectrum of international artists from the African Diaspora and emerging markets.
Prizm exhibits a dynamic group or contemporary artists during Art Basel / Miami Beach and beyond. Salient works are presented that highlight the evident diversity in contemporary visual arts practices, including pictorial sculpture and multimedia installations.
In addition, PRIZM will present the work of emerging contemporary Miami artists. These artists redefine their world and focus on socio-political and cultural issues relevant to the people of African descent in Miami and beyond. The selected artists are actively engaged in perpetuating the growth of Miami as a cultural center.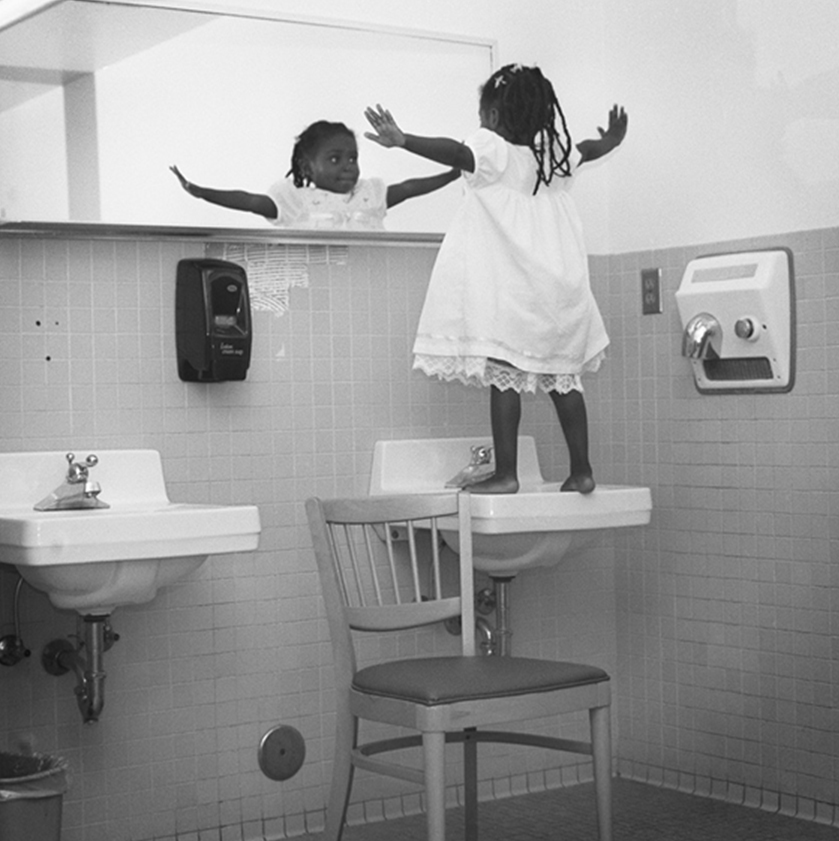 North Miami -Museum of Contemporary Art-MOCA
The MOCA presents AfriCOBRA: a revolutionary exhibition that celebrates the foundation of AFRICOBRA – the collective of black artists who helped define the visual aesthetics of the movement of the black arts of the '60s and' 70s. This year marks the 50th anniversary of the collective, and this year brings together the founding artists with five initial members: Sherman Beck, Napoleon Jones-Henderson, Omar Lama, Carolyn Lawrence and Nelson Stevens to look at their first contributions that gave shape to AFRICOBRA while the exhibition presents the works of current art artists. These ten artists have provided an artistic basis from which the group has evolved over time through the guiding art philosophy for people, the art that attracts the senses and the art that is inspired by the African people. The artists presented it as a unit in the Ten in Search of a Nation exhibition organized by the Harlem Studio Museum. The exhibition is curated by Jeffreen Hayes. From November 27th, 2018 – to April7th, 2019. On the occasion of the Miami Art week it will open on December 6th to December 8th from 8a.m. at 11pm.
Other expositions and events:
Hampton Art Lovers Presents: Elizabeth Catlett The Hampton Art Lovers Presents: Elizabeth Catlett and the Hampton Arts Tradition from December 5th to 10th. Hampton Art Lovers will highlight and exhibit a selection of the extensive collection of works on paper from Catlett University in Hampton. Catlett, one of the most influential artists of the twentieth century, known primarily as a printer and sculptor, is acclaimed for both her technical brilliance and the emotional impact of her work. The exhibition hours will be from 5:00 p.m. to 7:00 p.m. from 11a.m. to 8 p.m. December 8th from 11am to midnight; December 9th and 10th from 11 a.m. to 6 p.m. Reservation is required.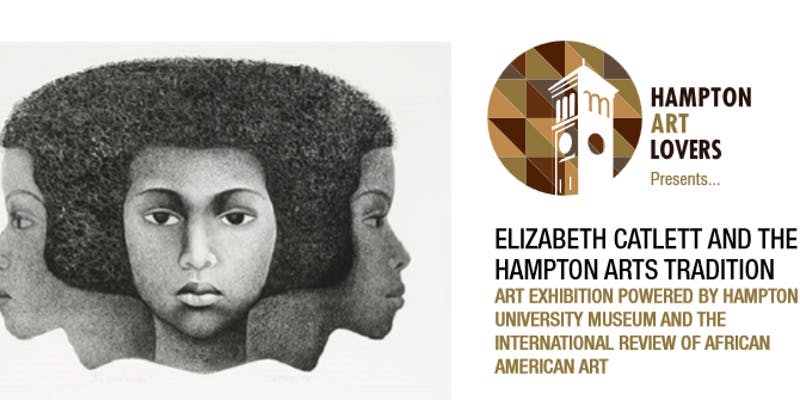 The Dunns-Josephine Hotel Tour & Wine Tasting on December 6th, 2018 a different way to see Miami on a guided tour that honors the past and takes you on a journey into the city's heritage: Overtown and The Harlem Renaissance. After your tour, you will be able to taste some fantastic wines produced by African-American winemakers combined with small tastings.
From December 5th to 9th departing from 1028 NW 3rd Ave. Limited seats are required to book at 888 / 454-9995 and the cost is 10 $.
The Wild Horses in Overtown The Work of Purvis Young: from 6 to 9 December 2018. Presented by The Copper Door B & B and edited by Michael Sellinger of Cottelston Advisors. The exhibition pays tribute to Purvis Young. Young, the historic artist from Overtown, used lines of light and primary colors applied to distressing materials and used to capture the energy and soul of the streets he lived in and the neighborhood where the Copper Door Bed and Breakfast now resides. The Copper Door B & B will serve local coffee, tea and samples of homemade products during the show. Free entry to the 439 NW 4th Ave. in the Historic Overtown, from noon to 9am.
The Hampton Art Lovers Presents: the eyes of Ernie Barnes Art exhibition in collaboration with the Ernie Barnes Foundation in Overtown The celebration of the 80th anniversary of Ernie Barnes arrives in Overtown, with this unique opportunity to buy original paintings by Ernie Barnes and works on paper. Barnes is best known for his unique style of stretching, energy and movement he told his personal experiences with football, music, dance, love, sport, education, church and the south. Widely known as the true painter of the work of art in the revolutionary Afro-American sitcom Good Times, Barnes's style has been widely imitated. At the Performing Arts Center 1074 NW 3rd Ave. in historic Overtown. Reservations are required and show times are: from 6 to 8 December from 11 am.m. at 8am.m., December 9th from 11am.m. at midnight, December 10th from 11am.m. at 6 p.m. On December 8th, there will be the Midnight Sugar Shack Soul Experience party.
Our Voice Matters  Community Youth Art Collection
Presented by Urgent Care "Our Voice Matters" is a collection of interactive youth art that emphasizes the voice of young people, honors the elderly and showcases young talents through poetry, cinema, photography, music and the arts visual. From 6 to 8 December from 4 p.m. to 6 p.m.
The Black Archives Historic Lyric Theater 819 NW 2nd Ave, Historic Overtown 
Opened in 1913, the Lyric Theater quickly became a major entertainment center for blacks in Miami. The 400-seat theater was built, owned and managed by Geder Walker, a black man from Georgia. In 1915, the Miami Metropolis newspaper described the Lyric Theater as "perhaps the most beautiful and expensive house owned by Coloured in all the Southern Lands". The Lyric Theater served as a symbol of black economic influence, as well as a place of social gathering, free from discrimination – and a source of pride and culture in Overtown. Community Arts Day Free admission. Opened on December 6th from 4 to 6 p.m. and 8 am from noon to 3p.m.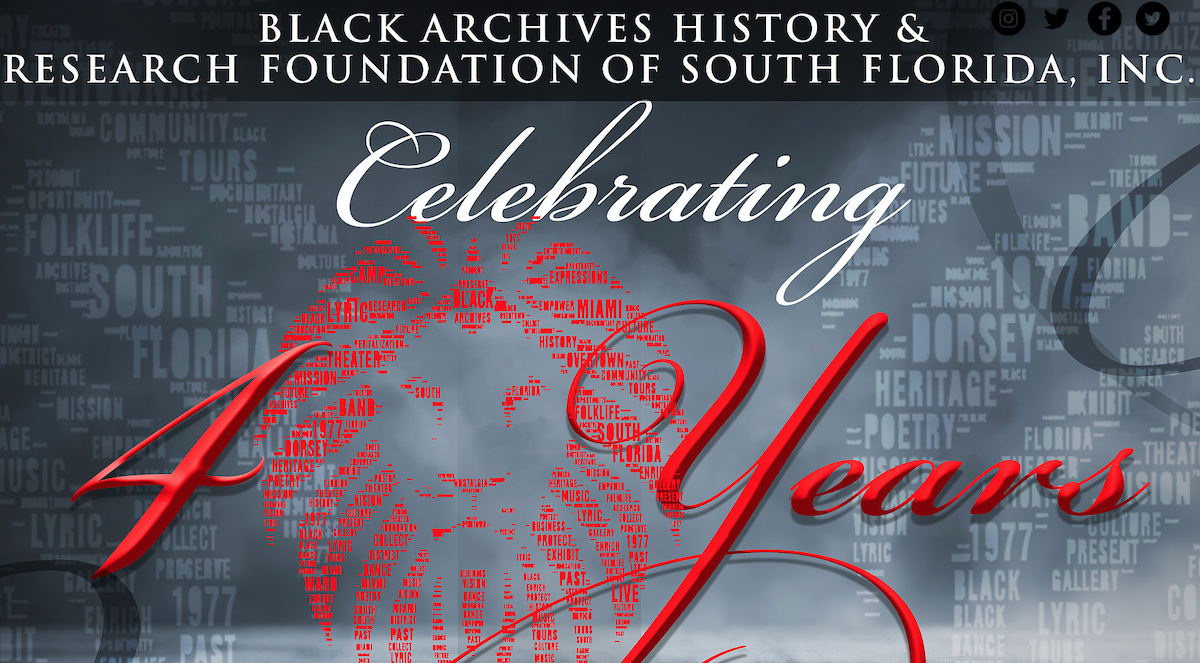 The Urban Experience  
An imaginary sanctuary for artists, activists, professionals, creatives, thinkers and organizers during the week of Miami Art. The program will include: interactive art, live music, fashion, fiber art and food trucks at The Urban, 225 NW 10th St. Historic Overtown 305 / 424-8741 ext 2 from 6 to 9 December from 4 p.m. – 2 a.m.
Art of conversation at The Black Archives Historic Lyric  at Theater between 819 NW 2nd Ave
A 400-seat theater and a multi-faceted structure with high quality performances. It is the only survivor of the district, once known as "Little Broadway", which has flourished in Overtown for nearly 50 years. The theater served as a place for film and vaudeville, and more than 150 artists are on show, including Aretha Franklin, Count Basie, BB King, Redd Foxx and Ella Fitzgerald. A social evening featuring cocktails, cigars and works of art where Generation X and Millennial professionals converse, network, enjoy live music, cocktails and art in historic Overtown. Reservation is required at ExperienceOvertown.com/SoulBasel. Opened on 7 December from 7 p.m. – midnight
Folklife Friday Open Air Market 
The FolkLife Friday outdoor market festival along 9th Street Pedestrian Mall, adjacent to the historic Lyric Theater. Created by Southeast Overtown / Park West Community Development Agency, the festival is the longest and most consistent festival in Overtown, celebrating more than a decade of success by highlighting South African minds and agitators, rhythms and vendors offering art and crafts, food and more, located at 9th Street Pedestrian Mall NW 9th Street & 2nd Avenue (Adjacent to the Opera House) on December 7th from 11am – 8 p.m.
Urban Soul Experience 
Presented by the exhibition Urban Urban TV, Urbengineers, Perspective, Nina Sharae and Hope Through Art Outdoor with food, music and entertainment mixed with an eclectic mixture of contemporary art and street art, at the 925 NW 2nd Court, Historic Overtown, December 7th -12 pm and 8 am from noon to midnight.
Art Africa Miami Arts Fair
For art lovers in you, ART AFRICA MIAMI ARTS FAIR is a cultural excursion not to be missed during the Art Basel / Miami Art Week season and held every year in the historic Overtown. Committed to transforming this historic district once known as "the Southern Harlem" through the activation of arts and culture, #ArtAfricaMiami celebrates its eighth year with our largest contemporary art preview of the African Diaspora. Open from 5 to 8 December from 12:00 p.m. at 20:00 p.m. December 9th from 5:00 p.m.
Miami Art Gallery al 920 NW 2nd Ave
ArtBeatMiami
Art Beat Miami is an art experience, cultural exchange, food and music inspired by Haiti and artists from all over the world. During the week of Art Basel, the small community of Haiti invites you to discover multidisciplinary artworks by internationally recognized artists including the famous Haitian painter Jude Papaloko and the sculptor James Mastin at the Cultural Center of Little Haiti, the Market of the Caribbean and local galleries along the corridor of the Second Road of the Northeast. Enjoy live music, food, wall exhibitions, special events and conversations with artists. Numerous events scheduled for which refer to the site http://artbeatmiami.com/about-us/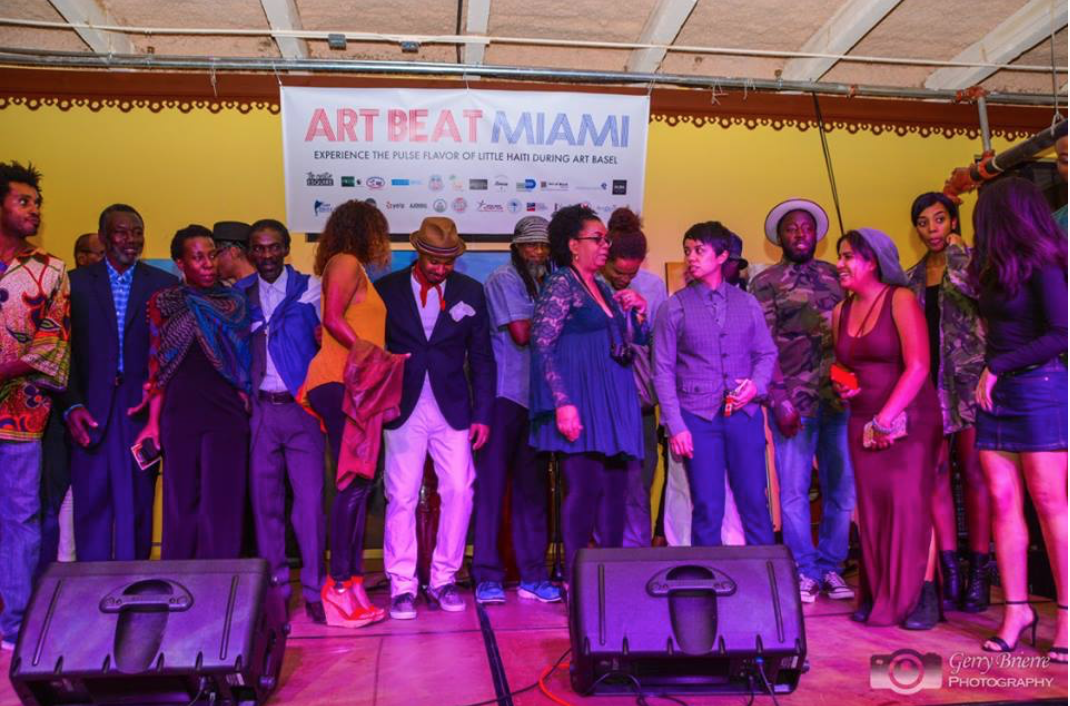 Caribbean Marketplace
Also known as "Mache Ayisyen", the 9,000-square-foot market is the largest event space in the Little Haiti Cultural Complex. Visit the Caribbean market during opening hours and special events and find authentic Haitian artwork and crafts for sale, Haitian music and free WiFi. With open seating space is also great for lunches and business meetings. The Caribbean Market is also an official visitor center for the Greater Miami Convention and Visitors' Office. At Little Haiti 5925 NE 2nd Ave. of Miami.
Haïti à La Mode 
A personal exhibition of the photographer Marc Baptiste, with a photographic repertoire of visual art on contemporary cultural expression in Art of Style from his travels to Haiti. Born in Port-au-Prince Haiti, Baptiste's love for his heritage influences all his works. Known for his lighting, beauty, film style and great energy, Baptiste has become an influential fashion photographer and portrait artist on the world stage. His career spans from New York to Paris, documenting subjects of Top Celebrities for international magazines such as Vogue, Vanity Fair, Harper's Bazaar, Elle, Esquire and Rolling Stone to name a few. Join us to meet the esteemed photographer and experience his distinguished work at the cross section of fashion and heritage.
December 5-8 at the Haitian Heritage Museum at 4141 NE 2nd Avenue Suite 105C
Free entry 6:30 – 9:30 p.m.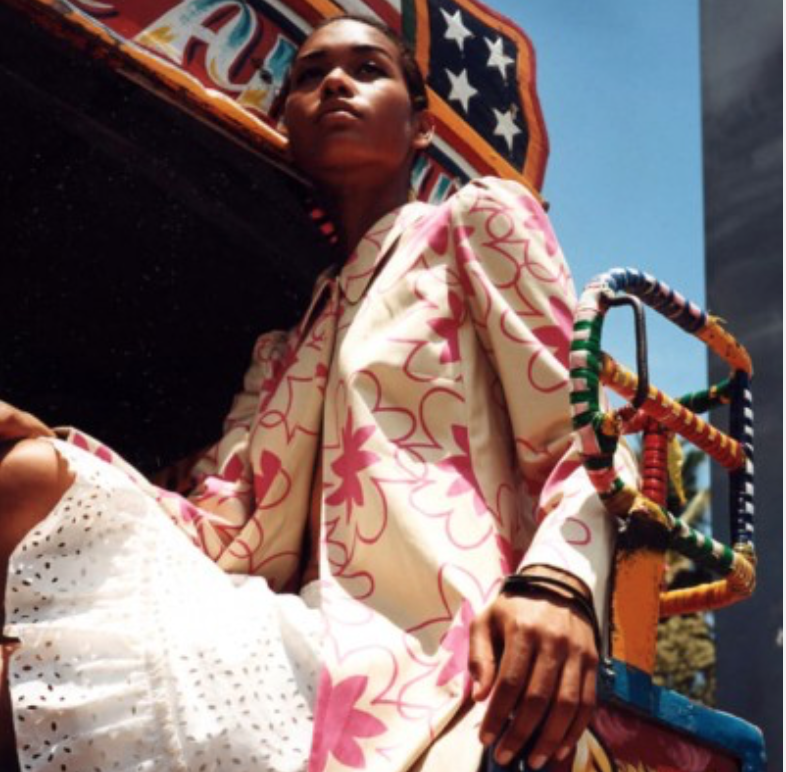 Art Blues Soul & BBQ Festival 
The Art Blues Soul & BBQ Festival celebrates the arts, sounds and flavors of Black Miami during the Art Basel week. It is presented by the African Heritage Cultural Arts Center (AHCAC), a facility run by the Miami-Dade County Department of Cultural Affairs, on the campus located at the intersection of Martin Luther King Boulevard and Moonlight Way. performing blues and soul music on an outdoor stage and brilliant art exhibits inside the Centro Amadlozi Gallery and outside in strategically placed pop-ups on campus grounds. In addition to this a challenge to the BBQ with judges and competitors. Admission free reservation is required, possibility of VIP entry. From 1 to 31 December at the African Heritage Cultural Arts Center at 6161 NW Moonlight Way (22nd Ave.), Miami Gallery Exhibition
MLK Cultural Corridor Mural 
The MLK Cultural Mural Corridor is an artistic and pedestrian commitment to the icons and history of the city of Liberty. The project is composed of a variety of artists curated by Marvin Weeks in collaboration with the artistic program of the Charles Drew Middle School, which includes three strategic blocks, by N.W. 17th Avenue to N.W. 19th Avenue, along Dr. Martin Luther King Boulevard (62nd Street) surrounding the school. The project hopes to inform the many motorists who pass through the area and create a conversation about the history, culture and arts living in the area. There will be an interactive lighting on the mural during evening tours. Free access from 2 to 9 December 2018, at MLK Blvd. between NW 17th and 19th avenues, from noon to 7 p.m.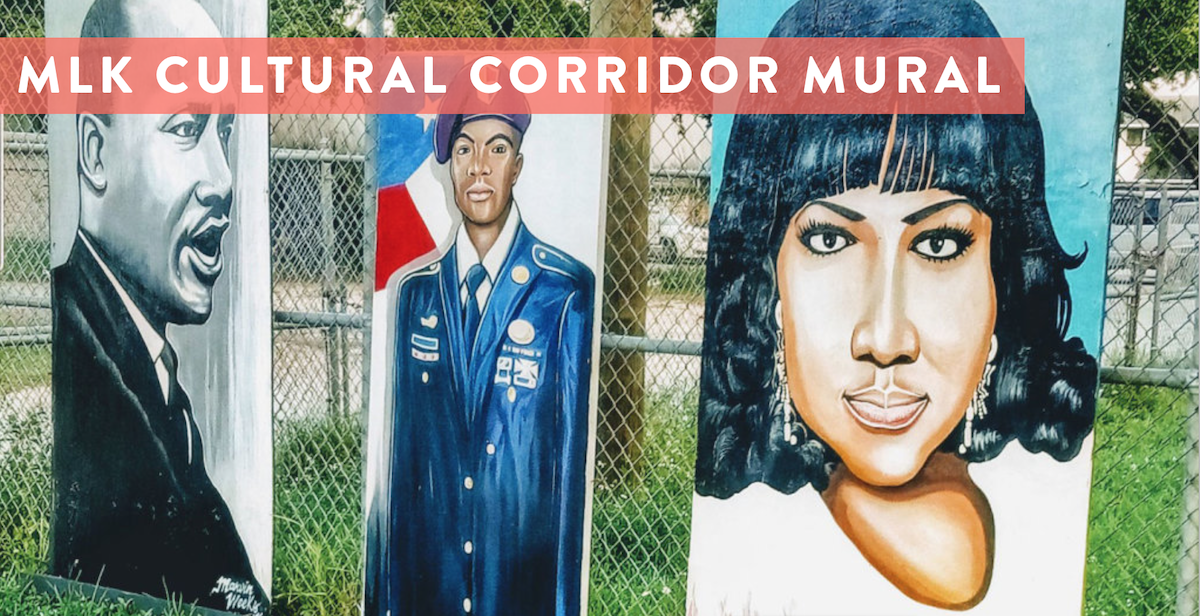 Global/Borderless Caribbean-The Elusive Master: Emmanuel Merisier, from Haiti to Beyond
The Cultural Complex of Little Haiti and the Haitian Cultural Arts Alliance present the tenth annual Global Caribbean exhibition program The Elusive Master: Emmanuel Merisier, from Haiti to beyond.
This exhibition draws from the collection of the Waterloo Center for the Arts to focus on the work of a single artist, positioning Haitian painting within a global modernist tradition and is presented as the exclusive partner of the program with ArtBasel Miami Beach.
The Elusive Master: Emmanuel Merisier, from Haiti to beyond will be on display at the Little Haiti Cultural Complex located at 212-260 Northeast 59th Terrace Miami, FL 33137, from Friday 7 December 2018 until 12 January 2019. This exhibition focuses on work by the Haitian artist Emmanuel Merisier (1929-2014). Drawing inspiration from both Haitian art and popular culture and European modernism, Merisier presents a unique work that explores both the spiritual and the modern. This exhibition is the tenth iteration of the series of exhibitions Global Caribbean and the first to focus on the work of a single artist. The exhibition will be open to the public on Friday, December 7, 2018 from 10.00 to 13.00 with a morning reception and will discuss with the curator Fredo Rivera. Curated by Fredo Rivera. Organized by Marie Vickles, Curator-in-Residence, Little Haiti Cultural Complex, with support from Edouard Duval-Carrie and the Haitian Cultural Arts Alliance.
Admission is free and open to the public for the duration of the exhibition until 12 January 2019. Presso il Little Haiti Cultural Complex Gallery  al 212-260 NE 59th Terrace, Miami. Dal 7 dicembre al 28 febbraio 2019,il lunedì dalle 10a.m.-8 p.m., sabato e domenica dalle 10 a.m. alle 4.p.m. Vernissage at 10 a.m.

Futurama 1637 Art Galleries al 1637 SW 8th St.
Founded in 2011 as a creative work space in the heart of Little Havana. The space hosts 12 artist studios and 5 offices. Monthly events include inaugurations of works of art, music productions and corporate and networking events. Futurama's mission is to advance knowledge and practice of visual arts and contemporary culture in Little Havana through education, exposure and audience planning and provide affordable workspaces for outstanding visual artists in all stages of career development. Free admission, from 10 a.m. at 6 p.m.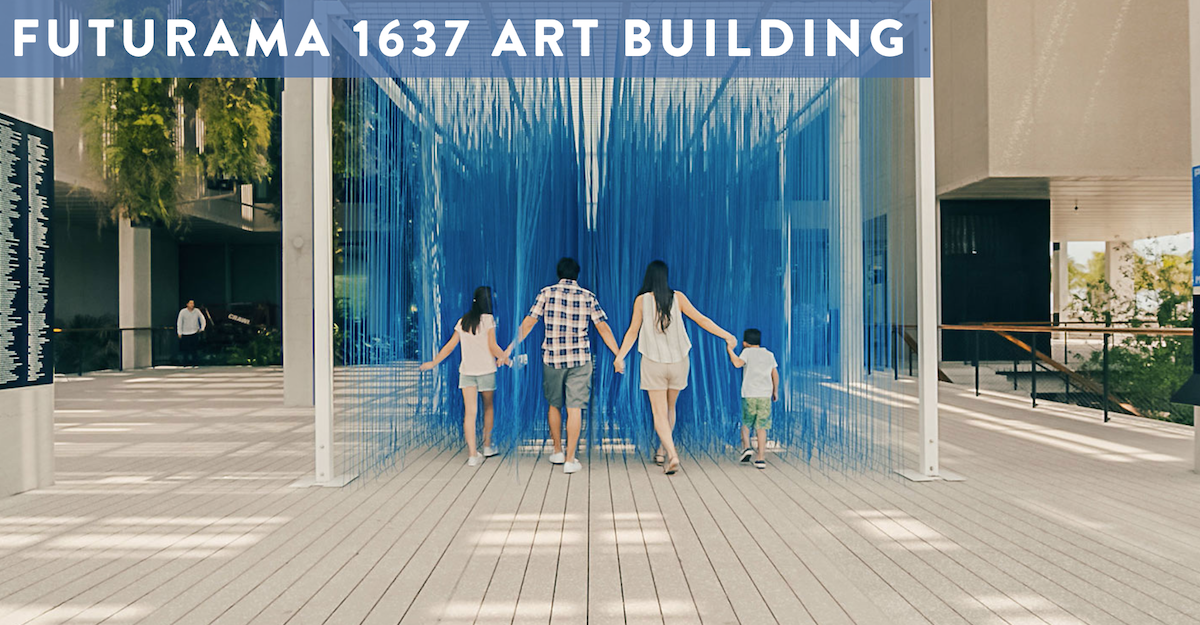 Wait Still: Photography in the Global Continuum 
Art of Black Miami: The Betsy-South Beach (thebetsyhotel.com) announces artists, exhibitions, partnerships and programs for Miami Arts Week 2018, including an important show called, Wait Still: Photography in the Global Continuum. Betsy will also present screenings on The Betsy Orb of For Freedoms, a collaborative project led by Hank Willis Thomas and Eric Gottesman, as well as a retrospective Light Box of illustrations by Dave Calver. The lounges will be hosted by art historian Dr. Leslie King Hammond every day during Art Basel Miami Beach at noon from December 6th to January 5th 2019 at The Betsy Hotel 1440 Ocean Dr., Miami Beach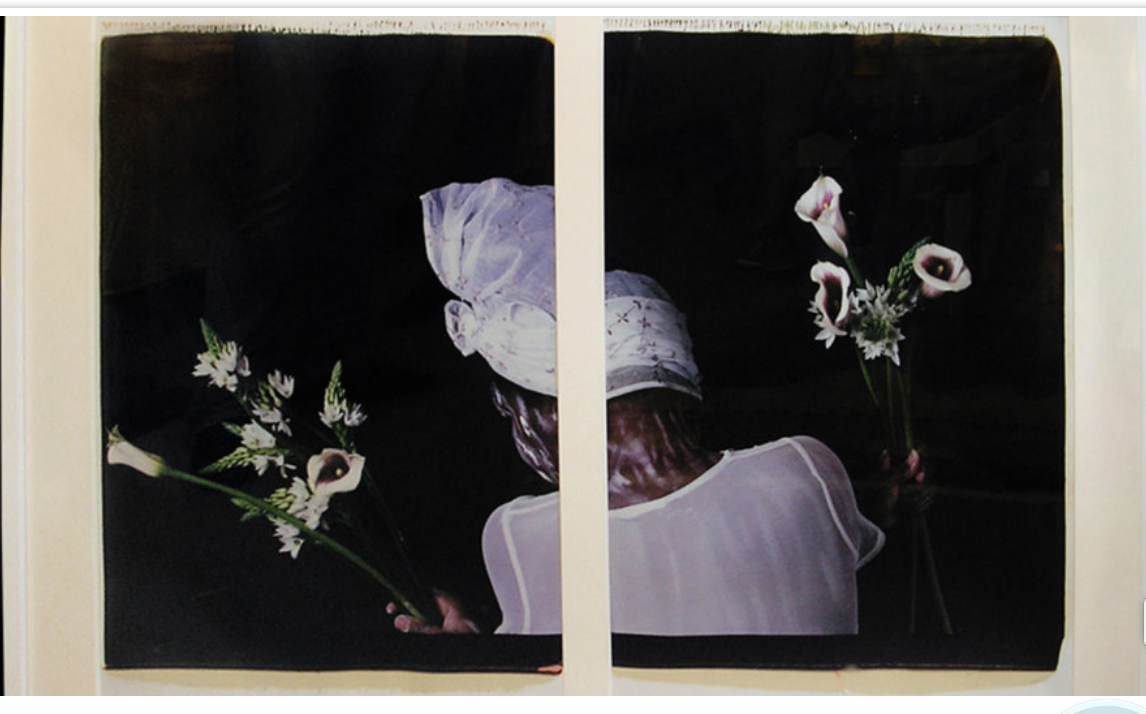 HeART of SOULebrity at The Normandy Square Art Fair 
Art of Black Miami: Join us for the HeART of SOULebrity Art Show with the life of the legendary Soul Man Sam Moore by Brigitte Andrade, Rodney Jackson, Angelo Martinez and Enrique Montalvo at the inaugural Normandy Square Art Fair for Art Basel held on Sunday December 9th at the Normandy Fountain, located on 71th Street in Miami Beach at 7802 Rue Vendome, Miami Beach. From 8 December from noon to 6 p.m.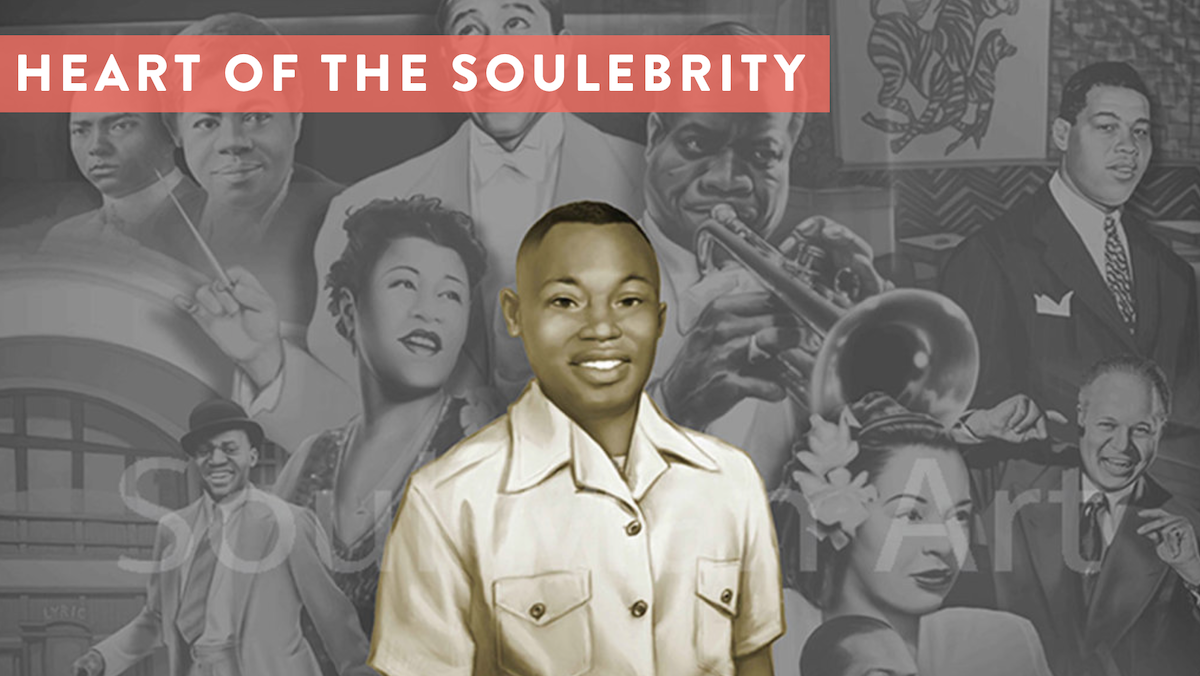 Journey into Bibi Art at The Normandy Square Art Fair Exhibition Hours:
Art of Black Miami: The Adventures of Bibi & Friends celebrates 20 YEARS of COMICA HISTORY in Miami Beach! Join us for a "Journey Into Bibi Art" at the inaugural Normandy Square Art Fair for Art Basel to be held on Sunday 9 December at the Normandy Fountain, located on 71st Street in Miami Beach! Free admission.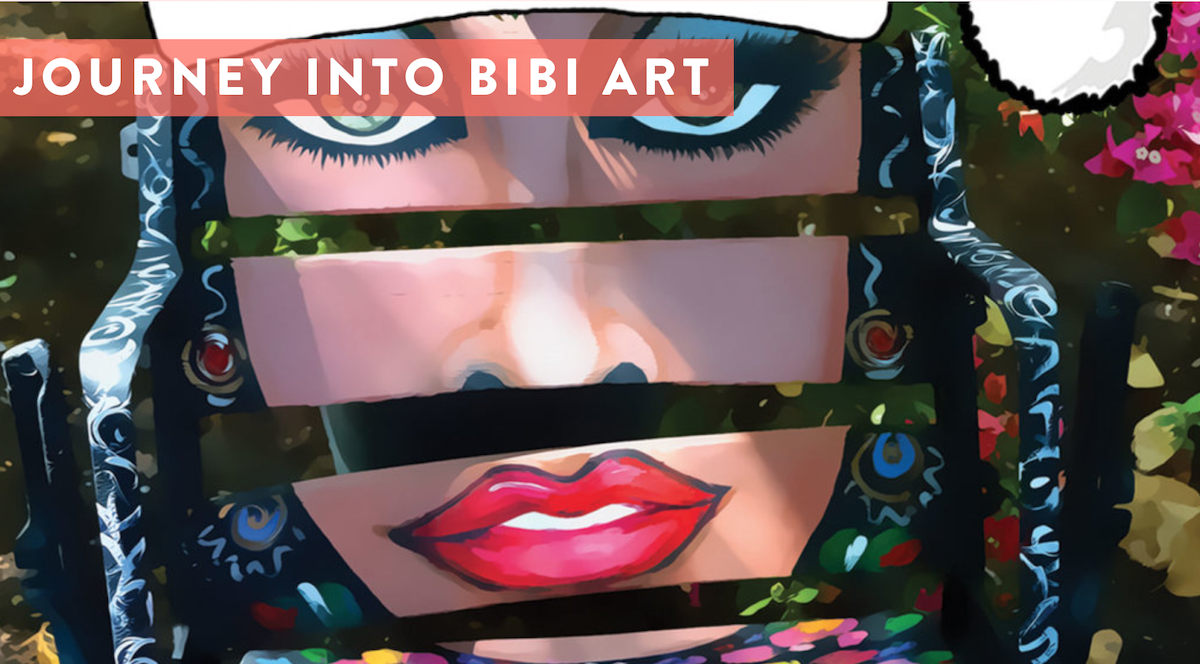 Pigment International –  Miami Reveal  from 12/4/18 to 12/8/18 
PIGMENT International will host the Miami Reveal, an intimate salon event at the Penthouse Riverside Wharf, 125 SW North River Rd. From Tuesday, December 4th to Thursday, December 6th. For three days, those who participate will be able to participate in an Art Talk in collecting and enhancing the art, led by the appreciated expert Diane Carr, the well-known collector and financier Russell Goings, the nationally renowned collector Denise Gardner and the Atlanta gallery owner September Gray. Pigment, International will end the week with an Art Talk at Betsy Hotel on Saturday 8 December, titled "Generation Shifts, Generations of Creativity", in which the conversation will focus on the next generation of creators and collectors. The talk will feature father and daughter artists, Eugene "Eda" and Martha Wade. On Wednesdays and Thursdays, the exhibition will be open from midday and every evening the reception starts at 18:00 and will feature the entertainment of Deep Fried Funk and Cuisine in Miami from the famous Miami DragonFly restaurant. Greenback tickets from $ 10 to $ 100 for the all-inclusive pass.
The Penthouse at Riverside Wharf al 125 SW North River Dr., Miami
Conversation with collectors, by invitation only. Daily opening: for evening reception $ 25.Exhibition Opening & Reception Ticketed: $ 25 / $ 30 Regular Admissions: $ 15 Adults $ 10 Students $ 10 Seniors Citizens
9th Annual Art Basel Panel Discussion on Contemporary African Diaspora Art  
At the FIU headquarters Biscayne Bay Campus of Wolf Center / WUC 244 A to 3000 NE 151st St., North Miami Opening hours: from noon to 3 p.m. Free admission
Miami Art Basel Week From December 4th to December 9th 2018
It Is Written:  Redline Letters to Report 1947
Inaugural exhibition of the actual printed response by chief Frank Mitchell responding to the district of other states surrounding the "black" assumption of patrols of Dade County. Carefully take care of the landscape that keeps the letters typed in context with the era and the times of segregation. From 1 December 2018 to 1 March 2019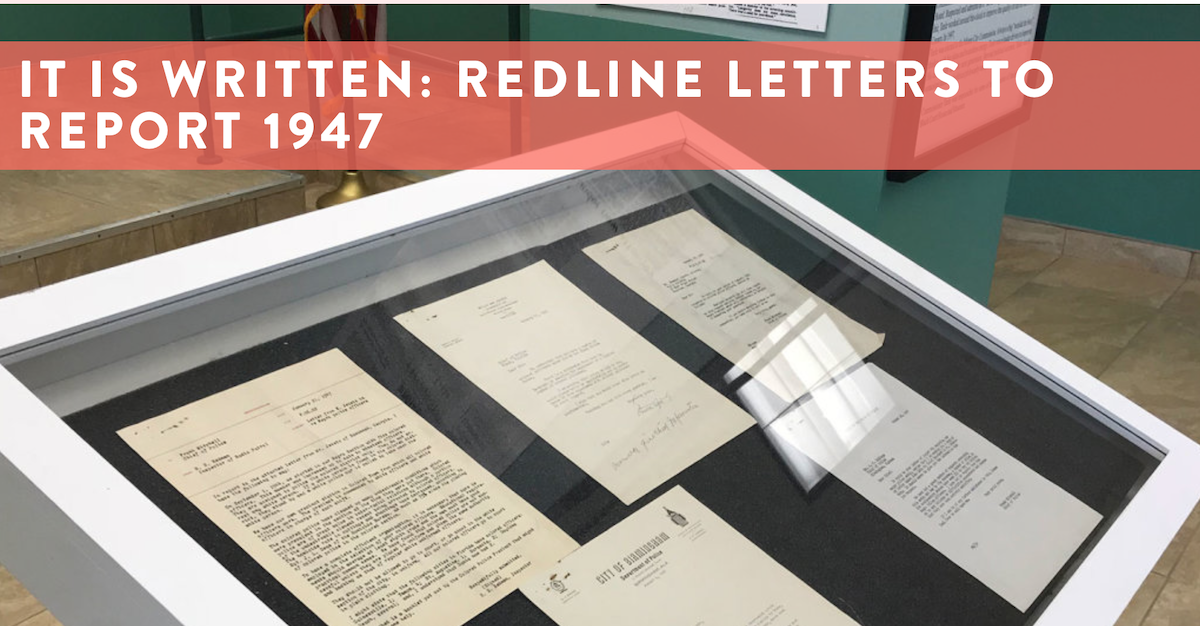 Historic Overtown Presented by the City of Miami (Historic Negro) Black Police Precinct &  Courthouse Museum
An interesting exhibit that reveals how and when the United States entered World War II, blacks were recruited extensively to serve mainly humble roles of the armed forces. After the war, black soldiers returned to Miami causing an increase in the black population and contributing to the need for more law enforcement opportunities in historically black neighborhoods. In 1944, the city's black population had reached 43,187 inhabitants, with most living in the central Negro district, formerly called "Colored City". In a feverish lobbying effort, the leaders of the newly formed Blacks' League finally convinced the city that a black police presence was essential. Don D. Rosenfelder, director of the public security department responsible for police services, began recruiting men who would become the first black cops asking black leaders to nominate suitable candidates. There was so much resistance on the part of the whites that the training of the black officers was reached "under extreme secrecy." On September 1, 1944, five African-American men made history when they swore as the first police officers of the city of Miami. Ralph White, Moody Hall, Clyde Lee, Edward Kimball and John Milledge.
At 480 NW 11th St., tickets from $ 10 to $ 30. From December 1 to December 8 from 10 am.m. – 4 p.m
8Th Annual Art Africa Miami  Arts Fair 2018 Presented by the Urban Collective/Art Africa Miami Arts Fair  12/5/18 – 12/8/18  
AART AFRICA announces its 8th edition entitled "Black Art Matters: It's not a choice" Black Art Matters explores the way black art has always been and still concerns intellectual, political and artistic re-reading, trying to think of the people of the my men. Black Art Matters reveals how contemporary adapts to oppression and therefore to the need to proclaim emancipation, independence, liberation and revolution in black. Black Art Matters then proclaims "We know the secrets of the gorge, mangroves and mountains! We are the fugitives, the guerrillas ARTE AFRICA is a multidisciplinary exhibition of contemporary fine arts of the global African diaspora.The idea is a series of visual works that pay tribute to the centrality of Africa and the contribution of its descendants to the world of modern art, at the Art Africa Miami Art Gallery at 920 NW 2nd Ave. & 921 NW 2nd Ave, from December 4th at 11:30 am – 2:30 am pm Various entry possibilities: bank cards from $ 10 to $ 50.