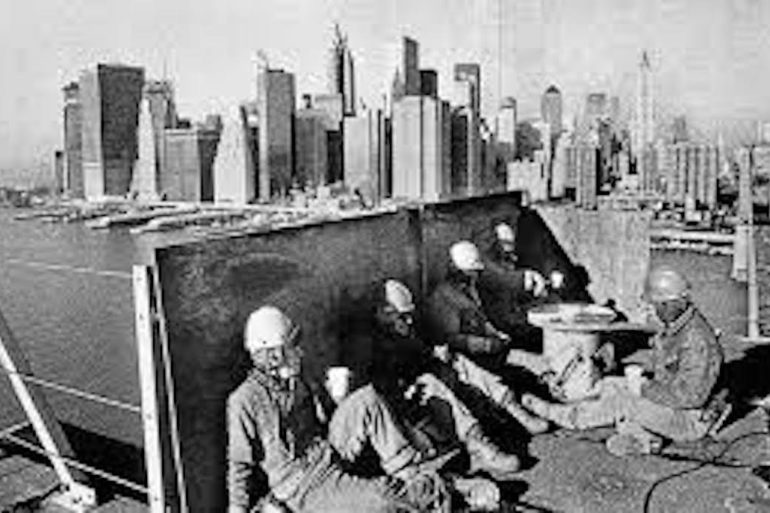 This post is also available in:

FAAM, acronym for Fine Art Auctions in Miami, held an important auction of paintings and sculptures, mainly American and South American, with some European works on Tuesday April 23.
Founded in 2011, Fine Art Auctions in Miami is among the most important auction houses in Florida and boasts its presence also in New York and Paris. The team is made up of highly qualified experts who strive to offer their customers accurate and meticulous assistance in the sale of works of art and objects, especially Latin American, Russian and European, with particular attention to the works of modern, contemporary and emerging artists.
The Miami auction house, based in the center of the Design District (suite 106A, 4141 NE 2nd Ave) offers auction previews during which interested people have the opportunity to view the works auctioned in advance and request information from the staff in charge.
FAAM's auction methods allow access even in different ways than the traditional direct participation, which is accessed by registering and assigning the paddle (corresponding identification number to the buyer) via an online auction in real time that guarantees the expansion of the user spectrum worldwide or with the absence supported by telephone offer received from the multitasking Fabiana and her colleagues. A absentee bid, on the other hand,  must be left in at least 24 hours in advance and allows Frederic Thut, one of the founding members and official auctioneer of FAAM  to conduct a bid for a potential buyer trying to win the desired lot at the lowest price.
The auction house as a result of refined selections offers the opportunity to historicized and non-historic artists, with undisputed artistic value, to participate in auction with their works, obtaining in addition to an official listing, the wide visibility on the market and the protection of the actual value of the work.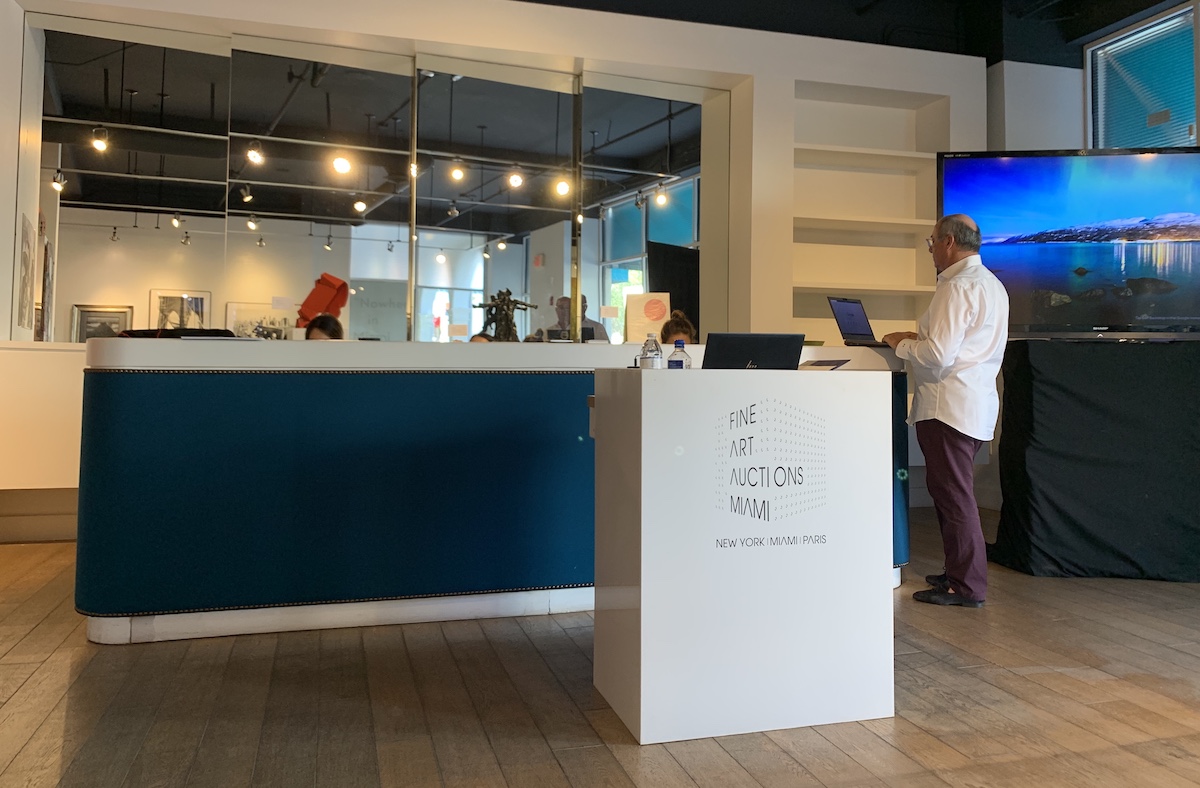 At the Miami auction in April (the FAAM has 5 annual ones), 64 works of art were sold between $ 100  and $ 80,000 among which are some sculptures: Auguste Rodin with Faune and Faunesse, sold for $ 30,000; two aluminum sculptures by Edgar Negret, Colombian constructivist artist appreciated for his geometric abstractions: Navegante sold for $ 14,000 and Sol sold for $ 32,000; a stone sculpture by Colombian Nadin Ospina, Idol with Muneca, which combines mass cartoons with traditional pre-Columbian artistic techniques, sold for $ 32,000 and two ceramic plates by Viennese secessionists, Austrian-Americans Gertrud & Otto Natzler, sold respectively at $ 2,600 and $ 3,400. Among the most illustrious ceramists of the 20th century, Gertrud & Otto Natzler boast works exhibited at the Victoria and Albert Museum in London, at the Nelson-Atkins Museum of Art in Kansas City, at the Metropolitan Museum in NY and at the Cooper Hewitt Smithsonian-Design Museum in NY . All of the actual auction price were with no buyer's premium added. Carrara marble comes from Tuscany, of which the sculpture of the Uruguayan Pablo Atchugarry, made for $ 19,000, is instead composed.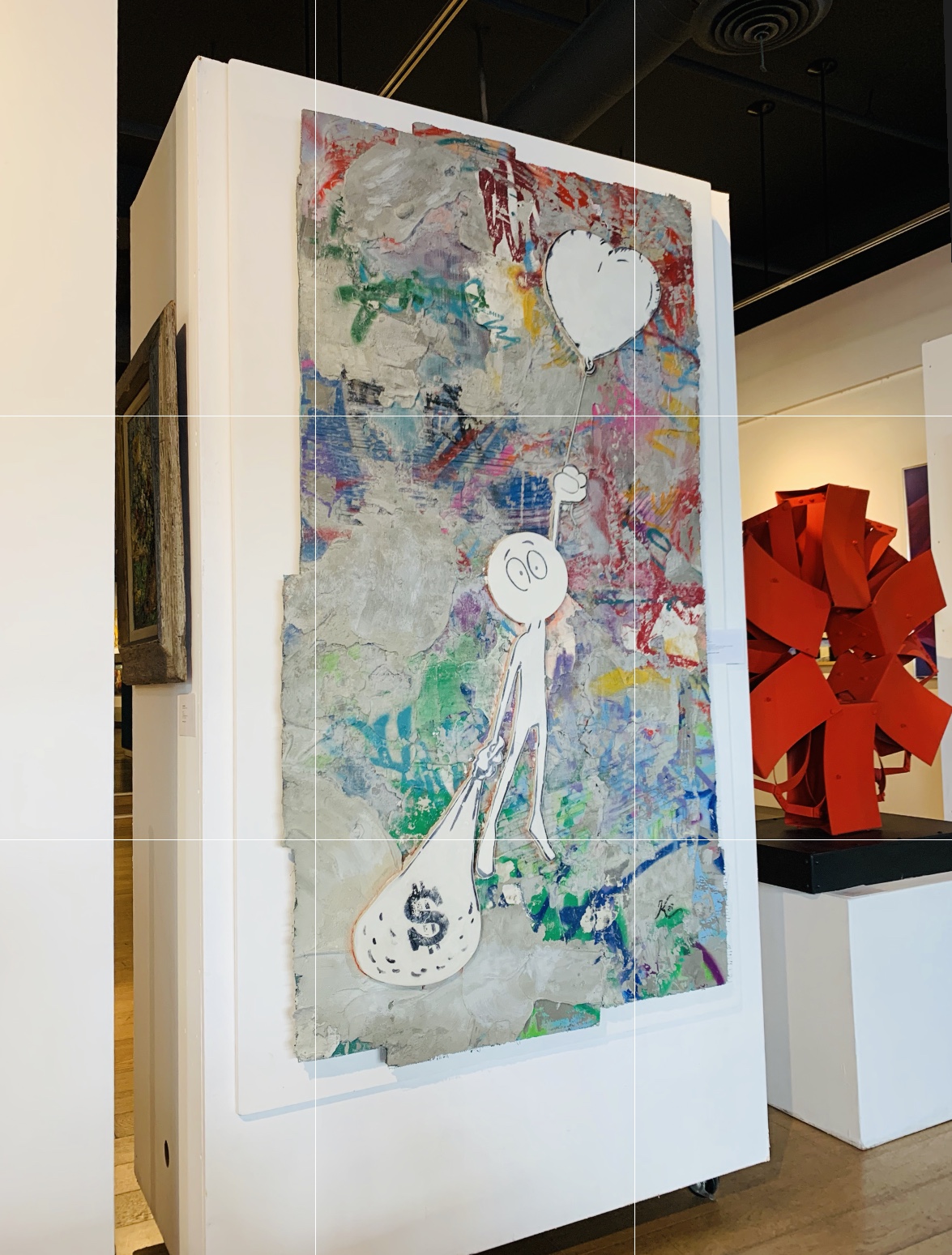 The absolute most expensive work was the concrete one by Kaï, which represents IF, his symbolic character, his signature: an imaginary friend with a naive and simple appearance, without any distinction of sex, race or other social stereotypes , able to bring everyone together and communicate social problems. The work in question, Love against Money, was proposed with an estimate value of $ 40,000 to $ 60,000 and reached $ 100,000 including buyer's premium) going to constitute the world record for the artist. Another record, that of the Colombian painter Carlos Salas, exhibited at Art Basel and at the MOCA in Miami, with Marcas from Sentimiento 3, a large canvas in shades of orange-yellow sold for $ 62,500 (including commission paid by the buyer)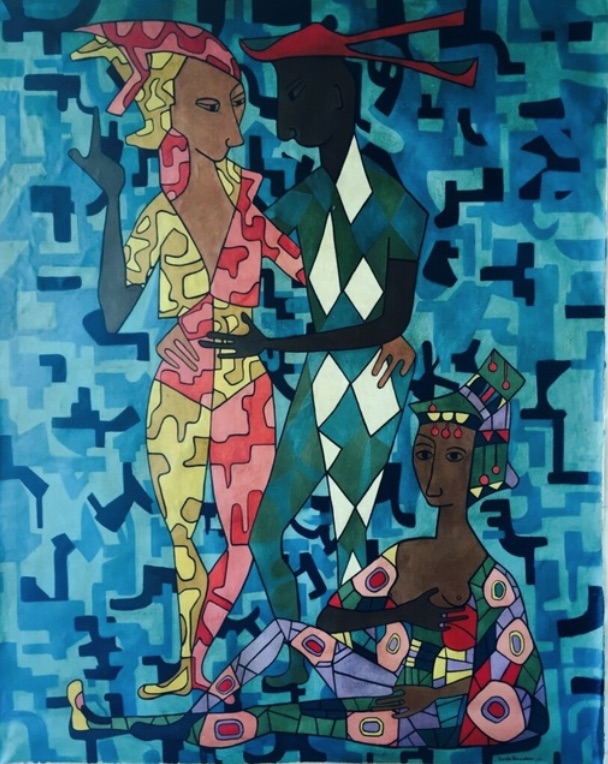 Among the proposed works four gouaches of the Cuban Cundo Bermudez, founder of the APEC, Asociación de Pintores y Escultores de Cuba, with an estimate between $ 3,000-5,000, and all sold with a value between $ 3,000 and $ 12,500, a work of the year 2000, colored pencils on paper, by the Argentinian Leon Ferrari and 10 serigraphs by the French George Koskas, among the most original representing geometric abstraction, beaten for $ 2,400 and $ 1,100 respectively (excluding buyer's premium). Two black and white photographs of the Brooklyn Bridge by the abstract artist of Turkish origin, the American Burhan Dogancay, who spent his entire life photographing the Walls of the World, meaning by walls, all the architectural structures mirroring a society built by man. Both are sold for $ 2,300 each (excluding buyer's premium). A pioneer of modern and kinetic art in Chile, the work of Matilde Peréz, Construction n.22, was sold for $ 38,000.
Waiting for September to arrive to participate in the next auction, FAAM invites the consignors to come forward, by writing to: info@faamiami.com or by calling (+1) 305.573.4228. For users, an application is available that allows you to quickly access current auditions and stay up to date on past auditions.
.