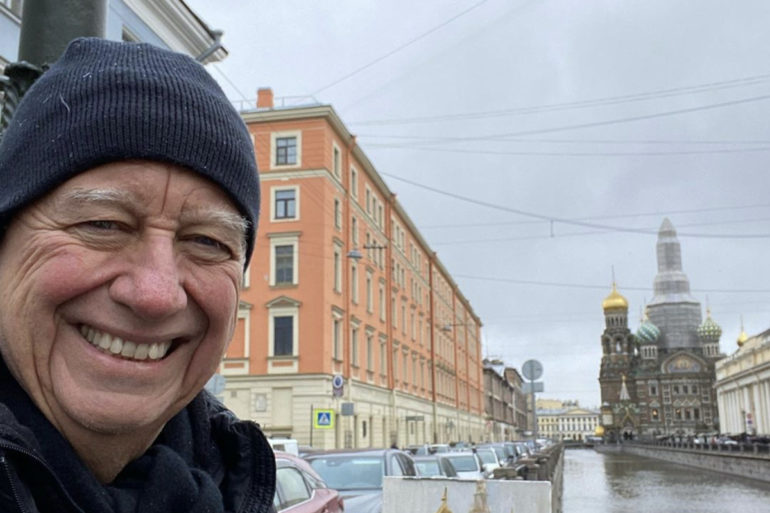 This post is also available in:

In these days of slumber, during which, in order to protect our health and that of others from the SarsCoV2, we are forced to stay indoors, Miami Niche advertises an intelligent initiative, generous and absolutely in line with the ideas that Miami Niche marries: art as a means of knowledge, aid and guidance, which is now needed more than ever. It is the same psychology of art that supports the beneficial effects of making art because it is able to offer optimism and balance, to ward off the sense of loneliness.
To this end, Eric Rhoads, founder and CEO of Streamline Premium Art Video, decided to personally contribute to the goal by sharing in a completely free way, not pills, but real video segments lasting about an hour, of some of the greatest American artists. The videos, who knows them knows what I'm talking about, represent a real treasure for those who deal with art whether they are already qualified artists, enthusiasts or simply people who would have wanted to undertake the artistic studies but the vicissitudes of life have pushed them elsewhere. This is the right time to channel stress, impatience and desolation of not being able to get out through a brush, a pencil or charcoal.
Known for brilliant initiatives including FACE (Figurative Art Convention and Expo) in collaboration with Peter Trippi and PACE (Plein Air Convention and Expo), Eric Rhoads hopes that this moment can also leave a positive mark in our lives through art. 
The initiative is made available on Facebook's Streamline Art Video channel, video section. The videos can be followed live on Facebook at 3:00 pm EST (9:00 p.m. Italian time) or if not free, at any other time of the day, as they are always available and absolutely free of charge. The initiative, which started on March 23rd with Bryan Mark Taylor, yesterday saw the great Daniel Graves, founder of The Florence Academy, as the protagonist. In between were Johanne Mangi, the 25th , Joseph McGurl, 27th ,  Michael Byrne, 28th  Michael Mentler and 29th  Shelby Keefe. Today at 3:00 PM EST is the turn of Kathy Anderson. 
Eric Rhoads has generously helped revive the gloomy days by making available to anyone who wants precious tools; I highly recommend seeing and experiencing what is well illustrated in the videos. Turning the negativity that hovers in the air to positive, through art: what better time than this to devote yourself to your pictorial skills or drawing?
While waiting to see the evolution on American soil of SarsCoV2, the annual appointment with PACE (Plein Air Convention and Expo) remains pending for the moment and is to be confirmed the fourth edition of FACE (Figurative Art Convention and Expo) in Baltimore that is expected to be held from October 29 to November 1, 2020. Two great events not to be missed. Those who want to delve into the art segments proposed by Eric Rhoads have the opportunity to buy the full version of the videos directly on the website https://streamlineartvideo.com. 
(On the title an image of Eric Rhoads in Saint Petersburg, Russia: he is also an appreciate artist).