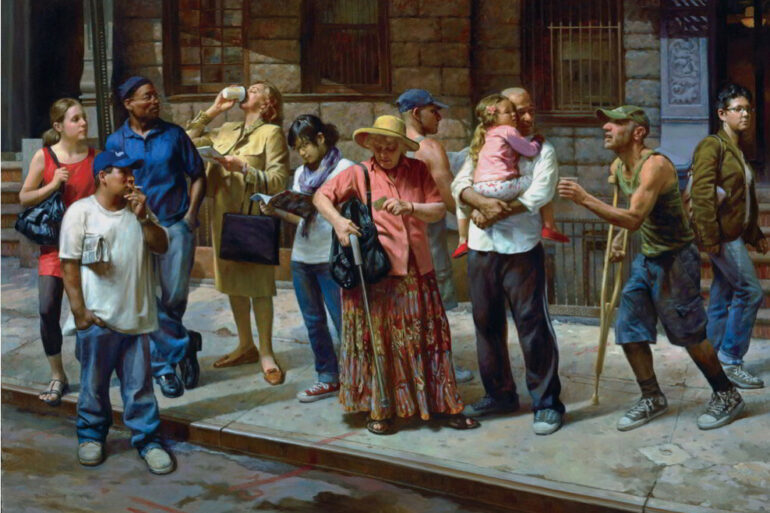 This post is also available in:


Countdown to the 23rd annual conference, "The Art of The Portrait", by the prestigious and historic Portrait Society of America. Given the great success of 2020, and the restrictions still in place due to Covid-19, the four-day convention will be virtual for the second year below, May 3-6. The meeting will be able to make up for the lack of human contact with themes that deal with the traditions and aesthetics of portraiture and figurative art, because: "the portraiture is one of the most important branches of fine art, not only for its own sake, but for its historical significance to humanity and the human condition", as Christine Egnoski, Executive Director of the Portrait Society of America, says. The Art of The Portrait will feature four days of pre-conference workshops, with different and alluring topics that will feature to follow: Robert Liberace, Michelle Dunaway, Alicia Ponzio and Michael Shane Neal, the Gentleman artist. On May 6 at 4:30 PM ET Michael Shane Neal, Chief of the Portrait Society of America, will officiate the 23rd annual The Art of The Portrait with an official greeting, following which contemporary master artist Kerry Dunn will begin the art conference. Over the next three days, fifteen masters, as well as faculty members, among the world's greatest portraitists, will follow one another, letting us enter their world of technique, dedication and passion. The webinars will be available online on the platform up to thirty days after the convention so that everyone has the opportunity to review step by step the notions taught or see a session that may have been missed. On Saturday 8 there will be the awards ceremony for the Signature Status awards, the International Portrait Competition awards as well as the presentation of the Gold Medal: the highest award of the Portrait Society of America that will go this year to Max Ginsburg as artist dedicated to excellence both in his own work and in his commitment to educating other artists. A not-to-be-missed opportunity that will excite you by allowing you to enter the studies, the mental and physical processes of the greatest artists of the realistic-figurative scene of contemporary American art. If for some strange reason you have not subscribed follow us: Miami Niche will accompany you hand by hand, telling you daily events…
Title: Bus Stop by Max Ginsburg, 2010. Oil on canvas, 50 x 72 inches.
.