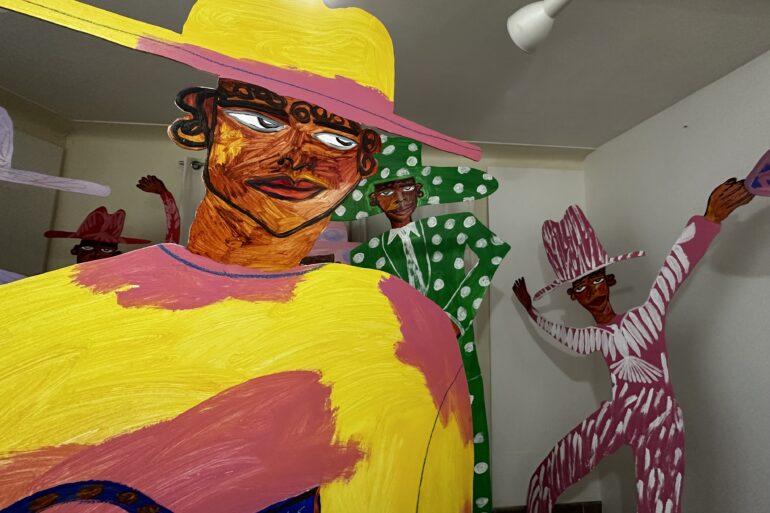 This post is also available in:

If museums, collections, and galleries offer works of art, Fountainhead's mission is to present the artists who create them, amplifying their voices and enhancing their value and visibility. 
The list of Fountaihead Alumni, over the years, has grown very long, yet almost all of them have managed to carve out a place in the various fairs, galleries and private collections that camp in the Magic City during Miami Art Week and beyond.  
At the following link you can find the complete list of the Fountainhead's Alumni and the places where they exhibit: https://www.fountainheadarts.org/alumni-at-miami-art-week-2022?mc_cid=20ef48d7ed&mc_eid=0e271c1b63
The artists, featured for the month of November, who will exhibit during Art Week, are: Studio Lenca, Nereida Patricia and Marcela Cantuaria.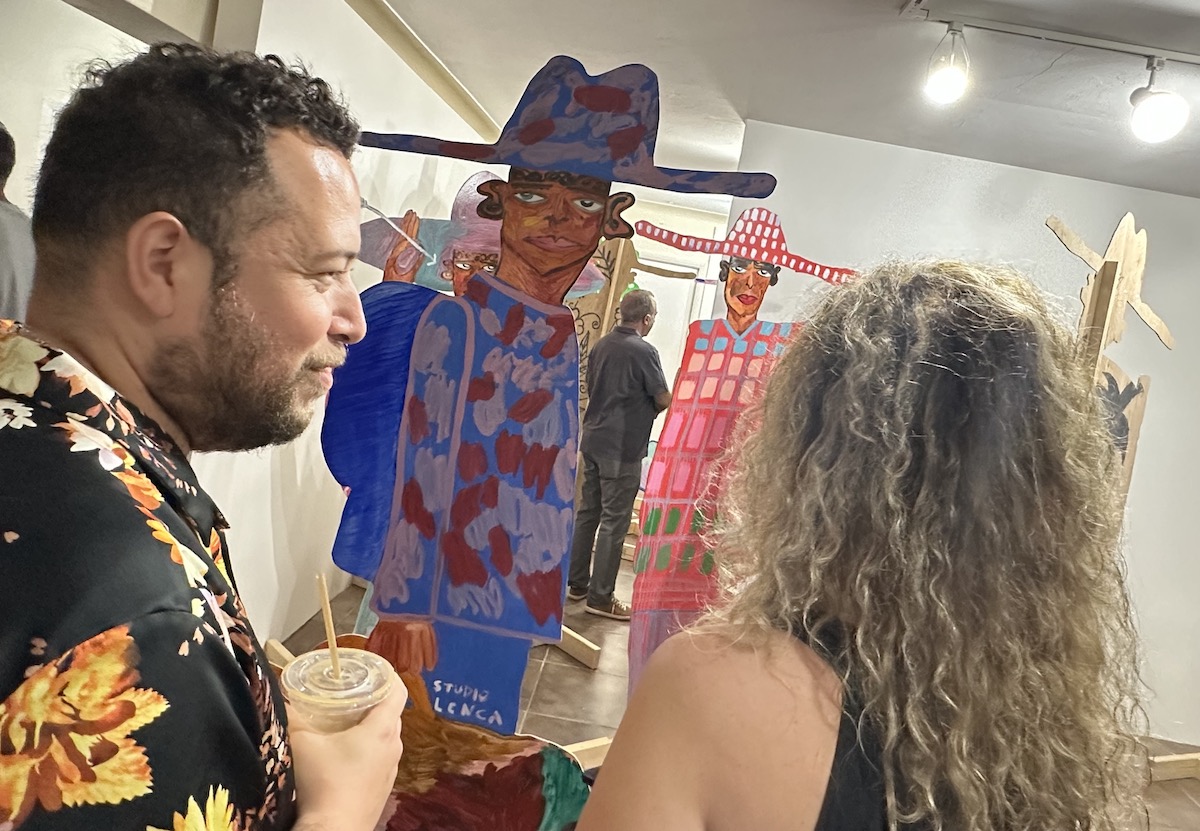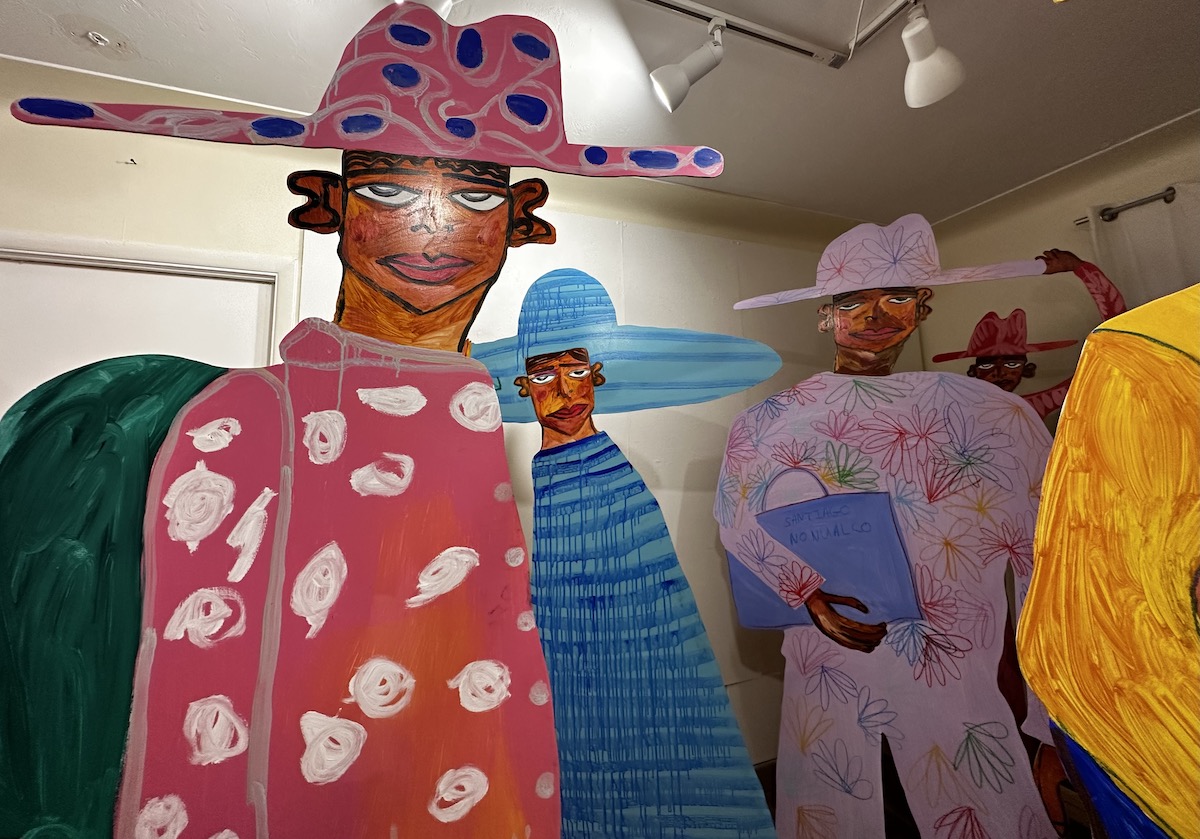 For Jose Campos, the nature of art is inherent in the meaning of the AKA chosen by the artist to represent him: Studio Lenca. The word studio refers to the constantly evolving space of experimentation while "Lenca," represents the name of the indigenous minority also called the "jaguar people" who inhabit the area between present-day southwestern Honduras and eastern El Salvador, Central America, the area from which he originates  
A native of La Paz, El Salvador, Studio Lenca immigrated illegally to California with his mother to escape a violent civil war that overran the country in the 1980s. Growing up in California, where he helped his mother clean houses to earn a living, after discovering his "super power," he moved to Britain by being an art teacher in schools for several years. In order to find the right balance between life and work, he became interested in figurative art and portraiture. His work was appreciated to such an extent that he decided to devote himself full time to art, always remembering with a keen eye the fresh and attentive gaze of his young pupils and their approach to new ideas. 
Studio Lenca's compositional process starts from personal memories, including those he spent as an illegal immigrant in California, and autobiographical narrative with references to the people of his community of origin who, as he depicts in his larger-than-life works, proudly wear big hats and colorful clothes, in a noble challenge to the "Western" discourse on migration. 
The materials used by the artist, who creates pictorial and sculptural works are varied and vary in relation to the purpose to be achieved. In artistic practice, he considers himself an outsider who draws directly from autobiographical history to which he associates symbols, photographic images and various materials collected over time. With all these elements, his works visually emphasize the distance between his culture of origin and his current reality, a process that helps him bridge the existing gap and revolutionize the concept of Latin macho that is very much felt in today's Latin American society. 
During his residency at Fountaihead, he made 25 large figure cutouts that will be exhibited at Untitled Art Fair before being transferred to the Parrish Art Museum in Water Mill, New York.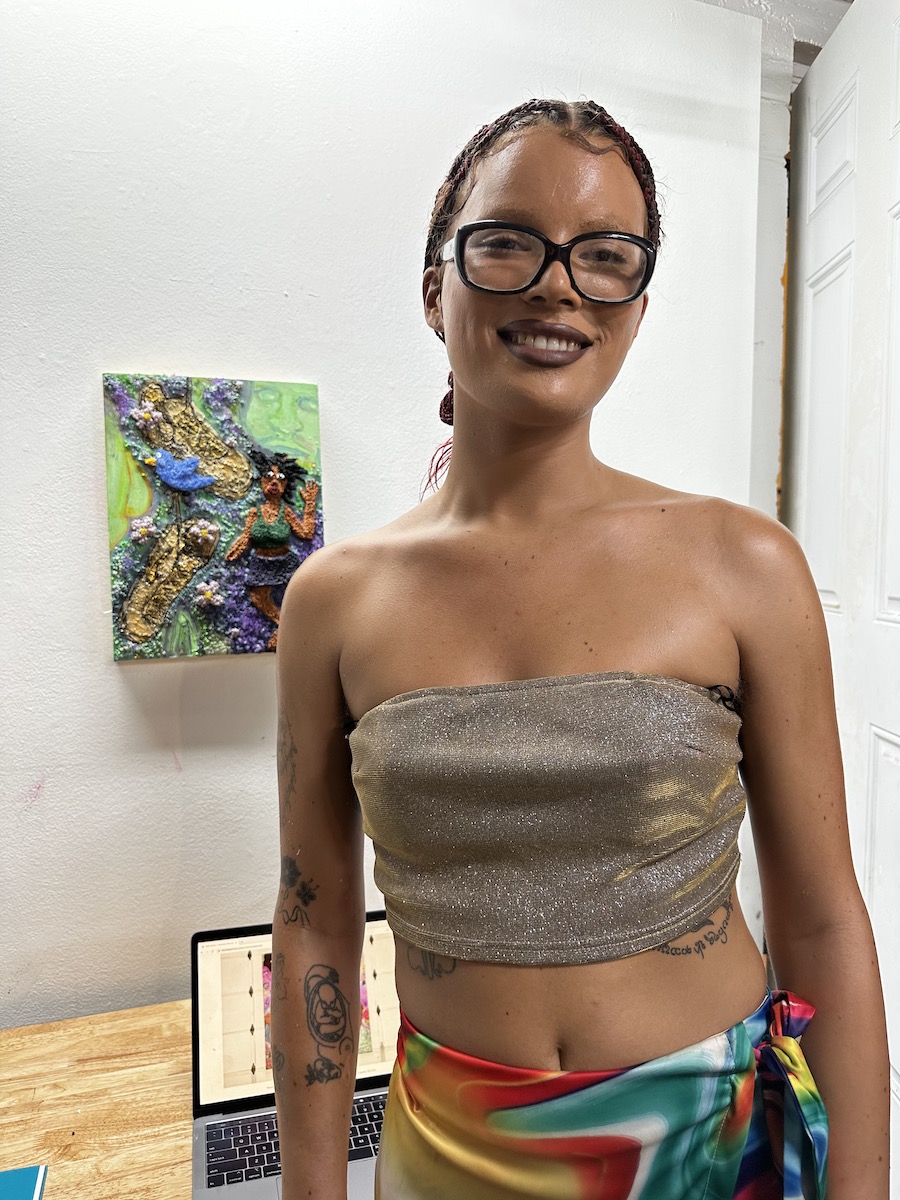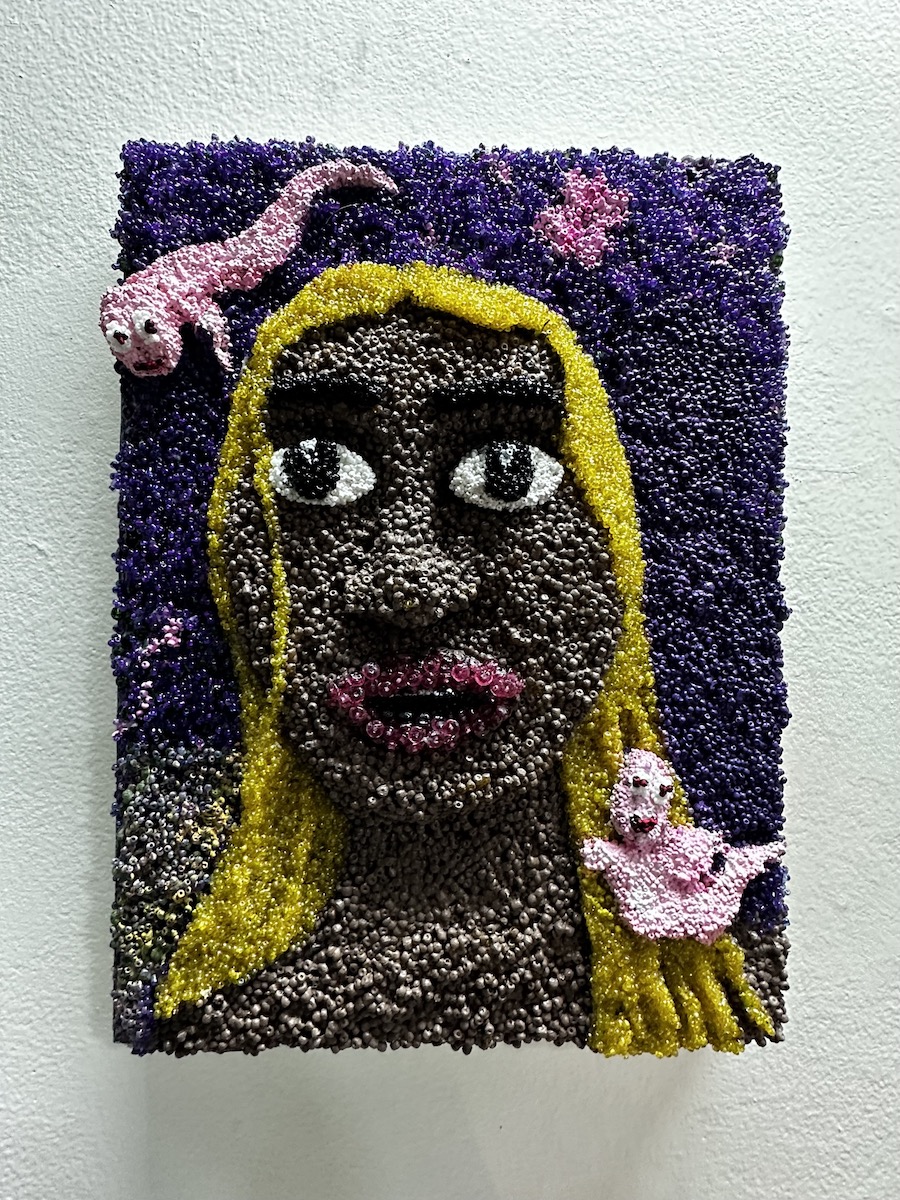 Visual artist and poet Nereida Patricia  is originally from Brooklyn, NY. Her practice ranges from painting to sculpture, poetry and music to performances through which she explores themes related to mythology and trans identity that feature her. In particular, her work draws from postcolonial and black feminist theory, Peruvian and Caribbean symbolism, which she combines with autobiographical elements, with which she explores violence, and sexual politics as well as concepts of gender and race. After studying at the New School, she earned a bachelor's degree in fine arts from the School of the Art Institute of Chicago and has numerous exhibitions in major contemporary art museums scattered across the United States to her credit. Of Peruvian descent, her art practice is inspired by the Arpilleras, the multicolored patchworks made for social purposes particularly by Chilean women during the years of Pinochet's dictatorship. For her works she draws from direct experience involving mainly subjects from queer communities or people living on the streets in search of a means of survival. The works deal with issues related to marginalization and prejudice that she has experienced firsthand and that become in most cases harmful, if not deadly, for those subjects are unable to react. Her works speak of pain, survival and protest by conveying elements such as skeletons, skulls or lifeless bodies but also doves with their symbolism historically linked to both marriage rituals and funerals.
During her time at Fountainhead she has created several works full of intricate details and composed of concrete and thousands of glass beads. She is also finishing sculptures that will be exhibited at "Boil, Toil + Trouble" in the Miami Design District during Miami Art Week.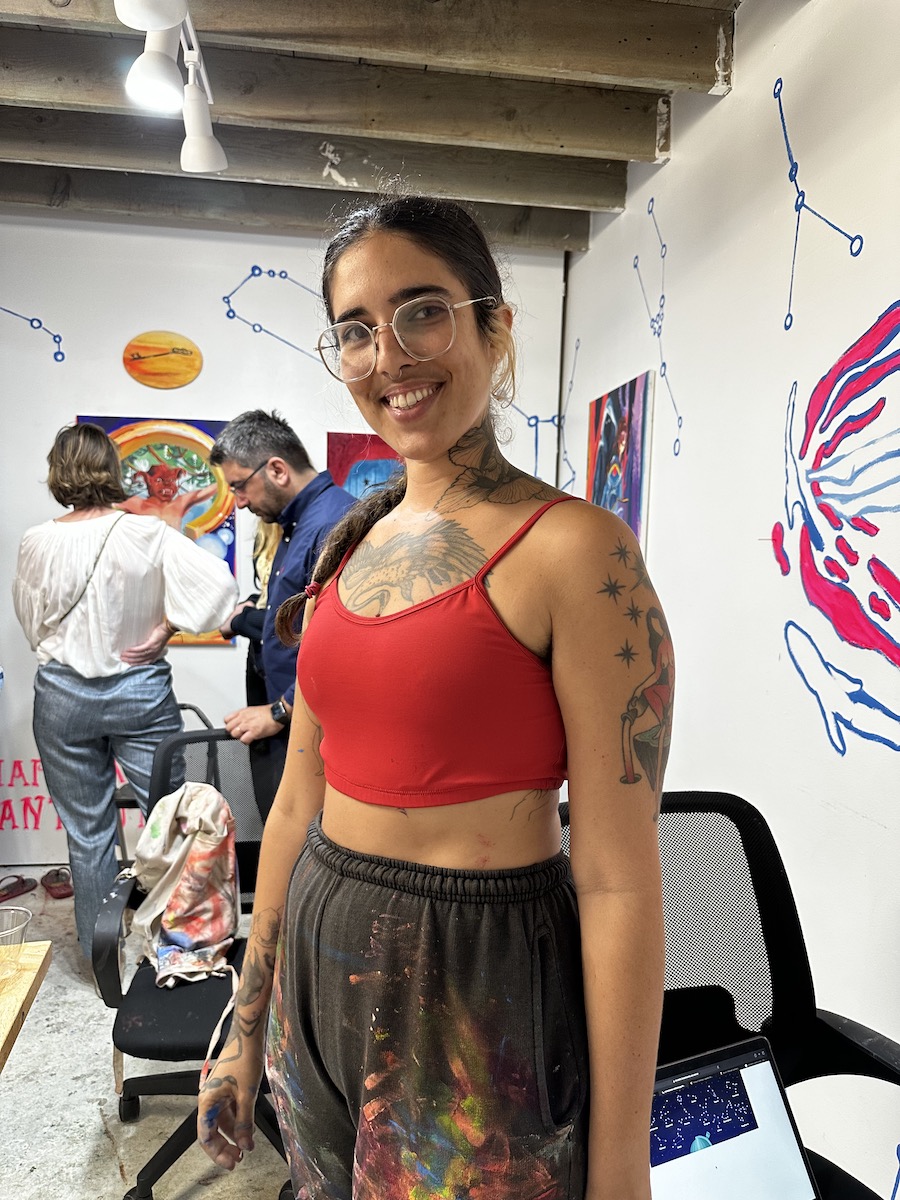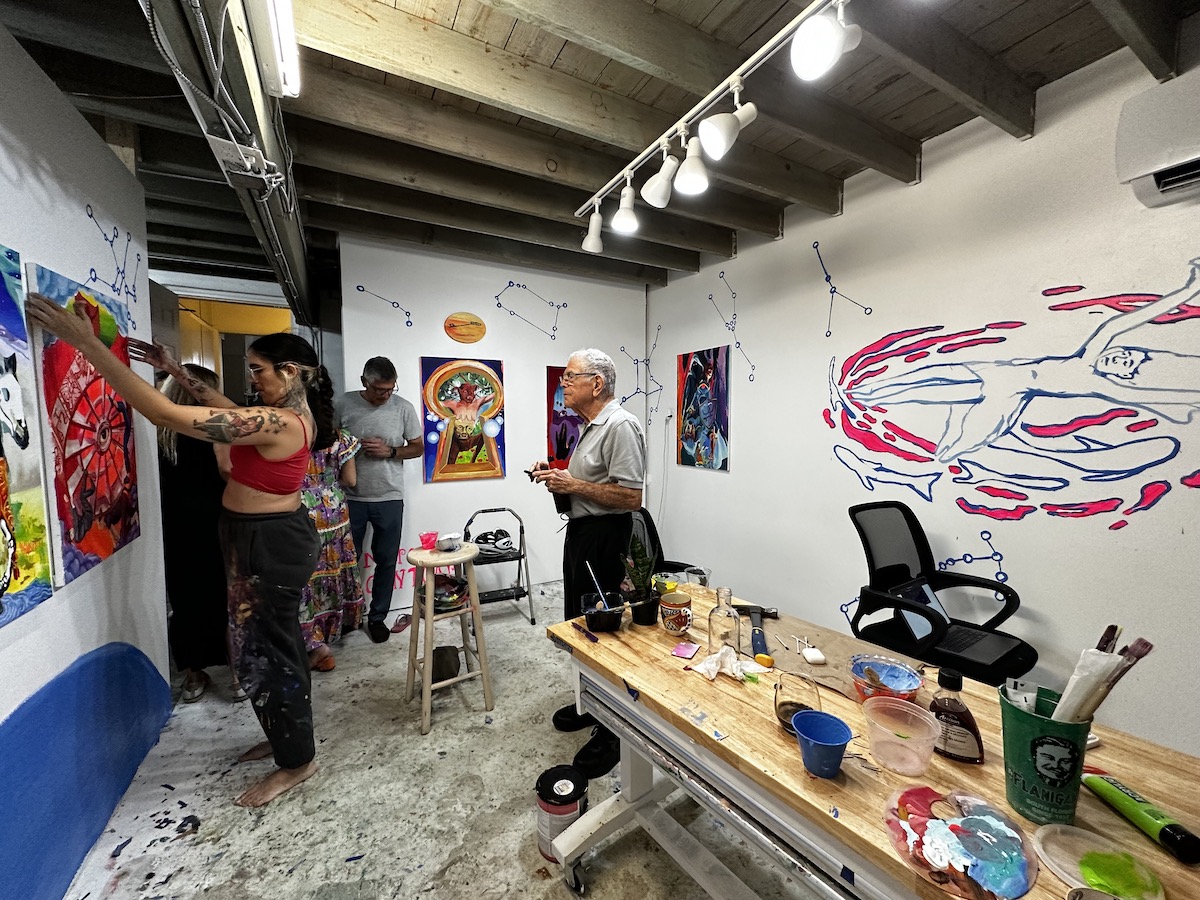 For Brazilian artist Marcela Cantuaria, the use of color is a means of elevating to the nth degree issues that are particularly close to her heart, in this case the struggles waged over time by women around the world for respect for their rights or ideals. In her works, the artist curiously combines social facts that are recurrently belittled, mistreated or even erased from history, making questions about women's position in society converse with class struggle, division of power, gender stereotypes and disputes over political meanings. Her works thus interweave historical images of the political universe with representations of contemporary visual culture, permeated with machismo and misogyny, through references to various women who have fought for their ideals, among them: Anna Mendieta, Berta Cáceres, Lucia de Souza, known as Sonia, the communist guerrilla fighter killed by military agents in the Araguaia region during Brazil's first military coup in 1964. Marcela Cantuaria's works will be exhibited at Art Basel/Miami Beach with the gallery A Gentil Carioca.
(on the title, some of Studio Lenca's works)