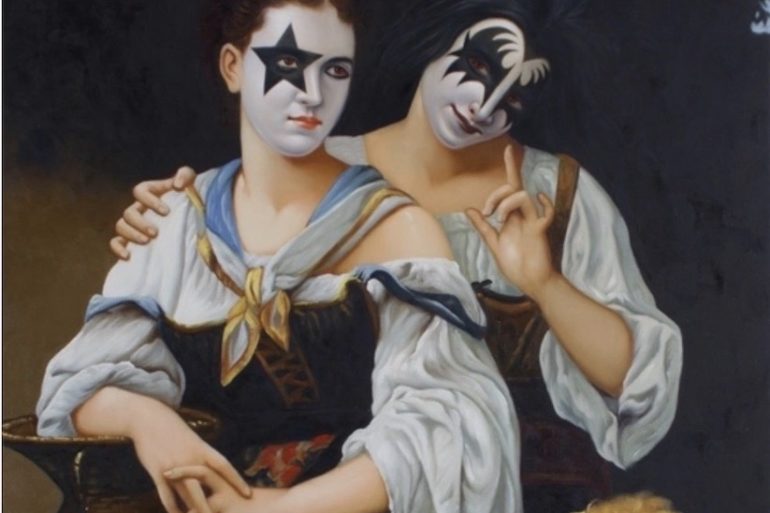 This post is also available in:


Ron English, known in the art world as one of the leading figures in street art, who has composed numerous murals both in Miami and around the world, was the winner of the annual Art Wynwood Tony Goldman Lifetime Artistic Achievement Award in 2019: The year in which both in Wynwood and around Miami, his characters swarmed with two or more recognizable iconic images in abrupt juxtapositions, with which he created disturbing Pop Art collages.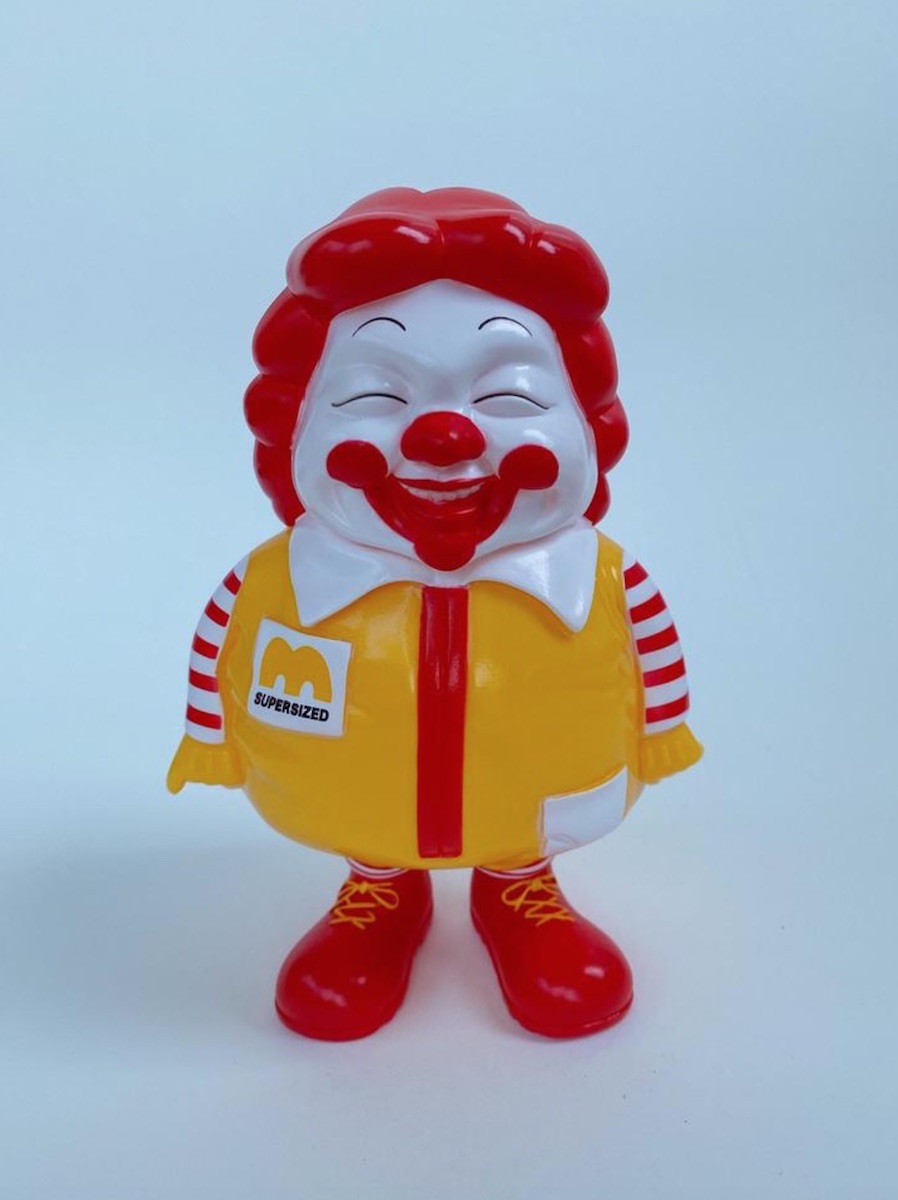 He is also well known in the television world for which he created the little man MC Supersized, an obese reinterpretation of the famous McDonald's clown, created for the 2004 documentary film Super Size Mac. McDonald's obese little man and Smiley Grinn are a bit of his signature: playful works, often satirical on pop culture through bizarre images he combines. Born in Chicago, Ron English attended the University of North Texas at Denton and holds a Master of Fine Arts degree from the University of Texas at Austin, participating in street art campaigns since the early 1980s.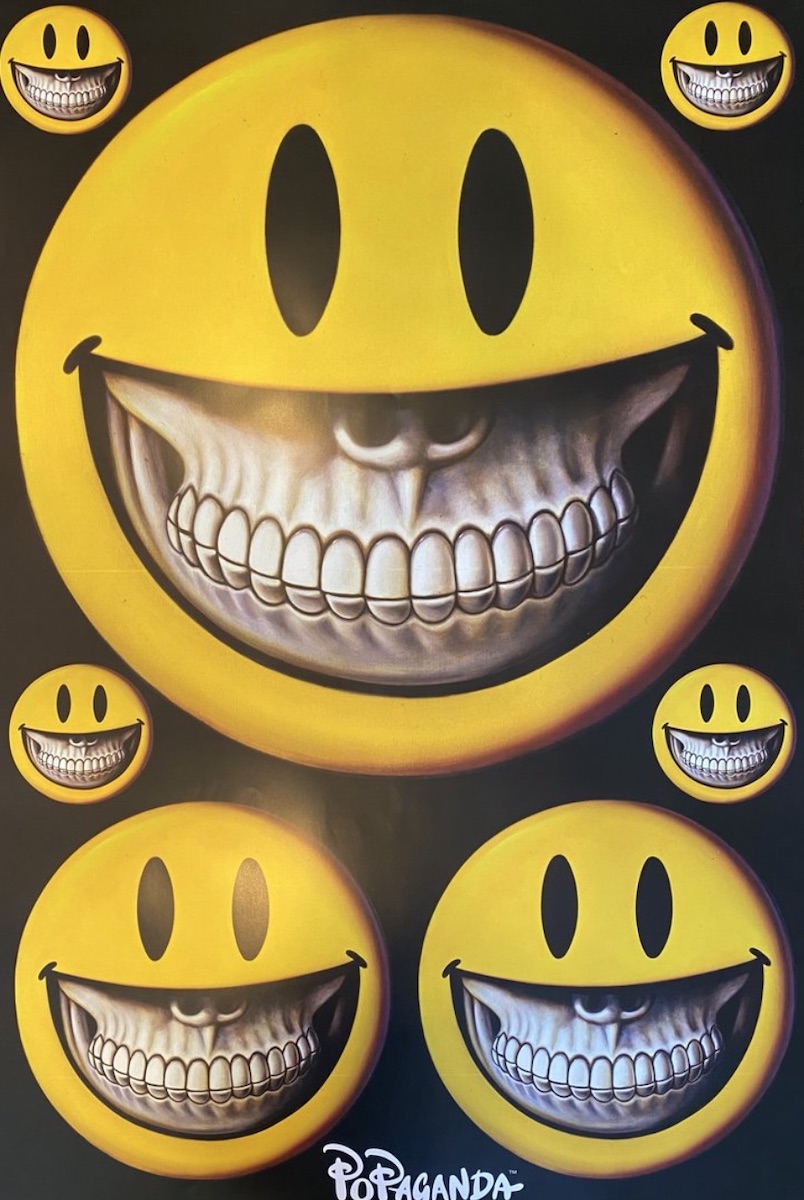 English's paintings have been exhibited in galleries and museums around the world and his works are part of important collections including the Museum of Contemporary Art in Paris and the Whitney Museum in New York, where he lives and works. But beyond the iconic characters on which he has created a wide range of merchandising objects very coveted by collectors that he sells on the site "POPaganda" ranging from the brooch, the patch to the miniature of one of his characters, he has also created works that highlight his artistic career in a completely different style.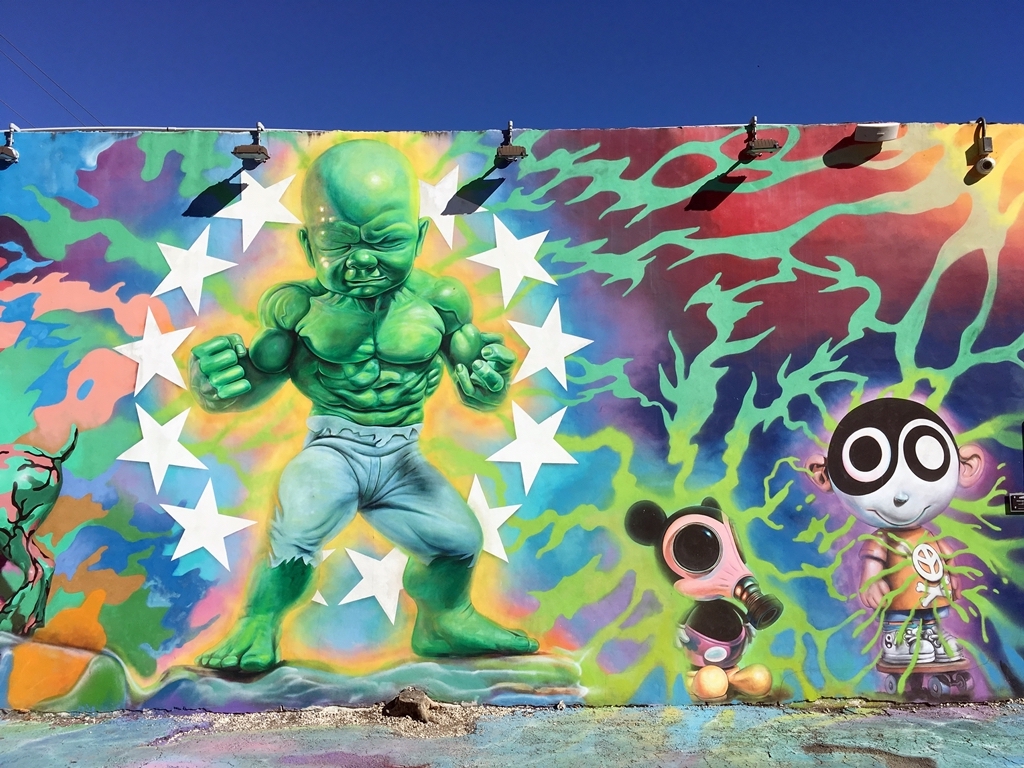 It is currently on display with the work "Kiss Well" at Artnet Auction with an auction base of $10,000 for a work of 91.4x 60.96 cm in size. The work, oil on canvas,  was inspired by a Renaissance scene that includes the far right figure embracing the gesture of Christ Pantocrator,  the image of God in glory, as Origin, Lord and Final Judge of all things created, and which is often depicted in the rich golden mosaics that decorate the apse of the largest Orthodox churches. In the work the name of Jesus, IC XC, is written in their hand formation, while the child in the foreground assumes the character of Putto or Cherubino. The distinct visual language of English is present in this mash-up with the iconic make-up of the Kiss and significant totems from art history. The resulting work is playful and symbolic of the corruption of youth and beauty.