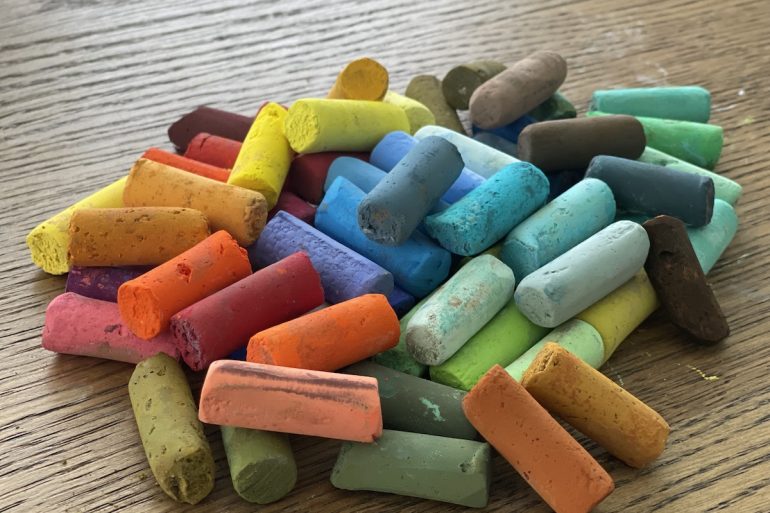 This post is also available in:


Last days before the official start of Pastel Live, scheduled from August 19 to 21 (with pre-convention workshop on August 18th) the first event designed and dedicated entirely to the art of pastel. 
Among the faculty members over thirty internationally renowned artists who will alternate demos of portraiture, still life and landscape to theoretical notions and the teaching of proven techniques that have brought the teachers awards and recognition in the international art world.
The faculty will include:  Peter Adams, Tony Allain, Mary Aslin, Marla Baggetta, Lana Ballot, Gwenneth Barth-White, Mike Beeman, Stephany Birdsall, Kim Casebeer, Janis Lacey Allison, Terri Ford, Susan Nicholas Gephart, Pierre Guidetti, Pamela Hamilton, Albert Handell, Kathy Hildebrandt, Tatijana Jacenkiw, Barbara Jaenicke, Vera Kavura, Susan Kuznitsky, Kim Lordier, Con Nguyen, Desmond O'Hagan, Sangita Phadke, Alain Picard, Clarence A.Porter, Mario Robinson, William A.Scheneider, Aaron Shuerr, Deborah Stewart, Jill Stefani Wagner and Tara Will. 
For those who are familiar with PleinAir Live, Watercolor Live and Realism Live, Pastel Live promises the same emotions and euphoria that characterizes these events; for those who are not, however, are sincerely invited to take part and enjoy this three-day event dedicated to the art of pastel. 
For those who do not have basic technical knowledge, it is possible to sign up for a pre-convention day (Wednesday, August 18) to acquire the basics that will allow you to make the most of the demos during the three-day convention. 
And for those who use a different medium, Pastel Live offers the possibility of approaching to the pastel -which has made a comeback in recent years- because as the artist Larry Moore said: "Delving into all mediums makes you a better painter overall". 
I've personally attended several online conferences put on by Eric Rhoads and I have to say that the enthusiasm is really stimulating not only because of the talent of the faculty members but also because of the friendliness of Eric Rhoads -Art Publisher, artist and great frontman of, Realism Live, Watercolor Live, PleinAir Live and now also Pastel Live- who knows how to engage the audience. 
Pastel Live, like the other virtual events, offers the opportunity for all artists and fans around the world to participate and compare themselves with other artists, sitting comfortably in the armchair at home. 
Replays of the different demos are also made available to ensure you can see all the steps and demos missed during the event or even to view a difficult step over and over again. 
So there's no excuse not to participate, Pastel Live awaits you in great numbers with all the necessary and effective learning guarantees to the point of including the possibility of being compensated if the expectations of the participants are not met.  
What better guarantee than this?