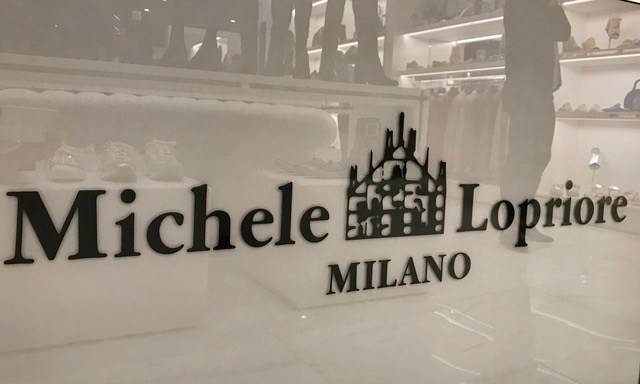 This post is also available in: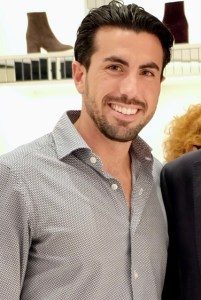 Curved toe, square toe, round toe, slipper, oxford style … there is something for everyone in the boutique of Michele Lopriore in Miami. Managed and wanted by the progenitor of the Milanese brand, Michele, whose name takes shape, it is with his son Mike that the single-brand shop takes off in American soil. And it does not do it anywhere but in the luxurious and innovative Brickell City Center in the heart of Downtown Miami.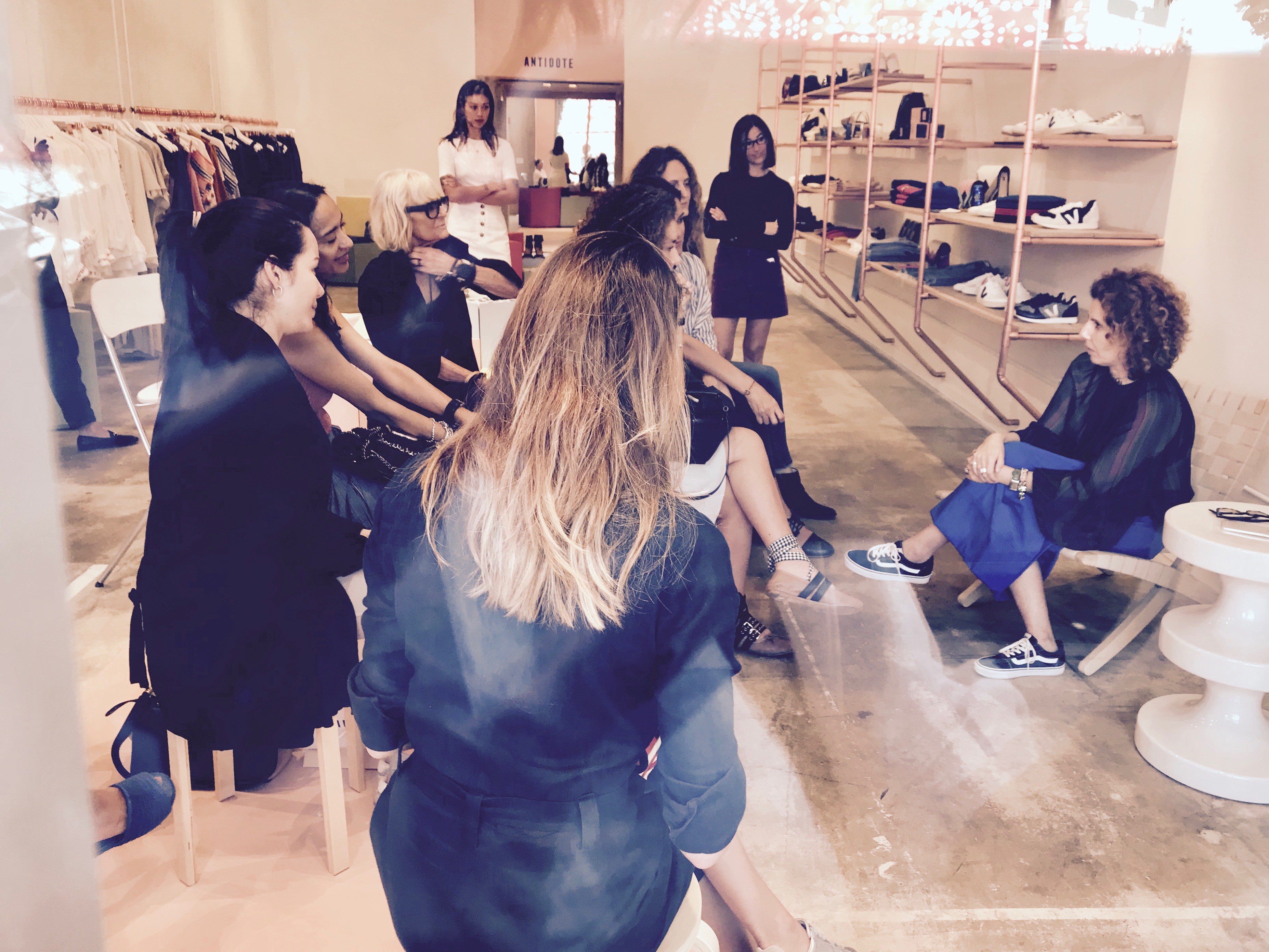 The building, surmounted by a "climate ribbon" made of steel, fabric and continuous glass surface that regulates the flow of air and allows visitors to enjoy natural light in an open environment, is in perfect harmony with the ideology of the Milanese brand: connectivity, elegance, avant-garde, in terms of style and materials. Being connected to Mike Lopriore means meeting the needs of the 21st century woman, offering a product of great Italian craftsmanship, with a cosmopolitan mood and excellent quality guaranteed by 100% Made in Italy.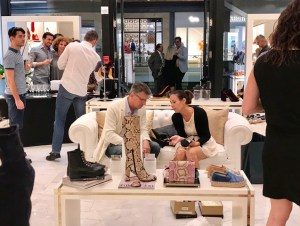 The woman who fits Michele Lopriore, is a dynamic woman, who connects with the surrounding environment, without sacrificing comfort. The shop, opened on November 18th 2016, has become, literally, the Milanese salon in American soil. The place where to see and be seen, which leaves nothing to chance, starting from its design, entirely focused on white and mirrors, which leaves the shoe, première femme, the scene of undisputed protagonist in a play of lights and materials. The cocktail party, on Friday  October 27, was an evening of Made in Italy and as such has seen protagonists, in addition to Mike, a boy distinguished by the nice look and the typically Italian savoir-faire, in terms of courtesy and elegance, also Marco dell'Omo and Francesca Belluomini.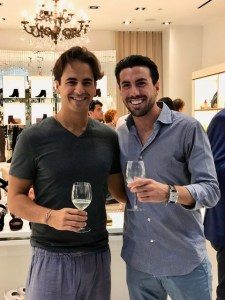 Mike Lopriore and Marco Dell'Omo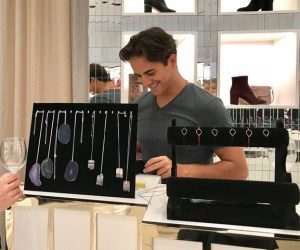 Marco Dell'Omo
Marco dell'Omo, Milanese by adoption and citizen of the world brought his creations directly from Milan where in addition to having an agency that deals with communication at 360 degrees, manages an e-commerce of jewelry created by him to give tangible form to his philosophy of being as something unique and unrepeatable.
"A Drop in the Ocean or the Ocean in a Drop", a philosophy whose minimal and essential shape takes shape in the drops of yellow or silver gold. The line, currently available, has been joined by a line with the YCM engraving, specially designed to meet the needs of the Yacht Club de Monaco customers. On the other hand, a limited edition line in pink gold will be available shortly, exclusively for e-commerce, whose proceeds will be entirely donated to cancer research at the Umberto Veronesi hospital in Milan. A second line of Marco dell'Omo, is dedicated to one of the most exclusive Italian maritime landscapes: Sardinia.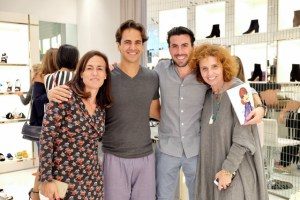 And it is from the jagged coastal landscape and its crystalline waters that seem to take shape in the amethyst jewels that in their imperfect circular dichroism, are supported by a thin chain in line with the style of their creator. Francesca Belluomini, Italian of origin, living in Miami for the past thirty years, deals with the marketing sector for an important American company of Allergy Practice with offices located throughout South Florida. Marketing , but not only.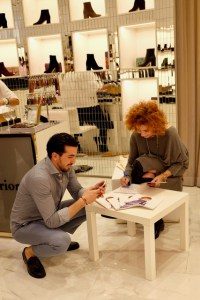 Francesca Belluomo and Mike Lopriore
Francesca Belluomini is much more than that, Francesca is multifaceted: marketing manager, fashion blogger, fashion consulting and writer. With her curly red hair she looks like she has left a magazine. On the occasion of the event he presented her book "The Cheat Sheet of Italian Style: Confidence and Sustainable Chic in Ten Struts". Long encouraged by those who asked her for advice on her all-Italian style, Francesca leads the reader into a world of glamor with fun and carefree prose, tricks, anecdotes and interviews, and she does it with ten simple tips, leading us, by the hand, through the to dos of Italian elegance, a mental style even before it is aesthetic. Grace M.Castro, founder of the non-profit association Fashion Inspires More and Miami Fashion Film Festival states that:
"Francesca's transcendent personality is transformed into a book that invites us, in a carefree and simple way, to pursue our passions with style".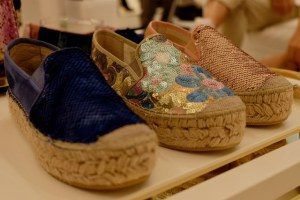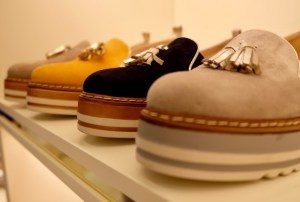 So much Italianism to this event: elegance and style, craftsmanship and creativity mixed together in a wonderful Italian style evening. And in perfect Italian style we toast to get Mike's connectivity to land in the big Apple.