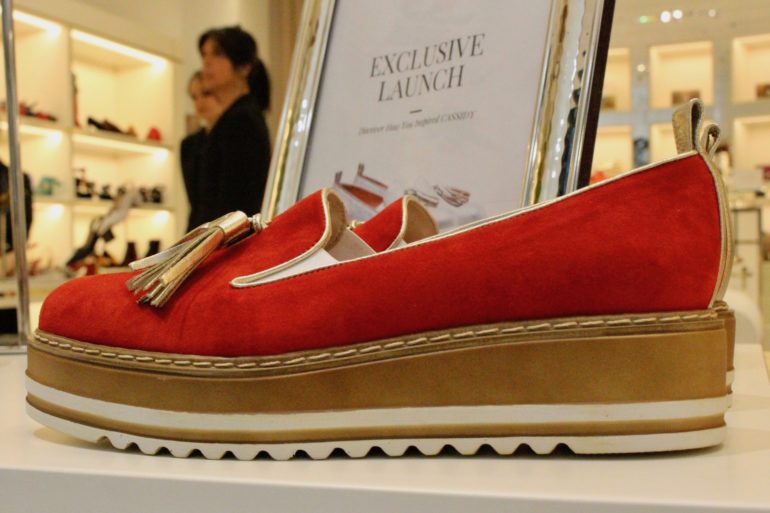 This post is also available in:

The Italian brand Michele Lopriore never ceases to amaze and this time it does so with an exclusive event, a closed-door lunch. 20 people at most, including entrepreneurs, bloggers, journalists and philanthropists who represent the sense of elegance according to the Milanese brand. The reason for the event is the presentation of the new shoe launched on the market in 2017, but again, in other color variations in 2018, the Cassidy.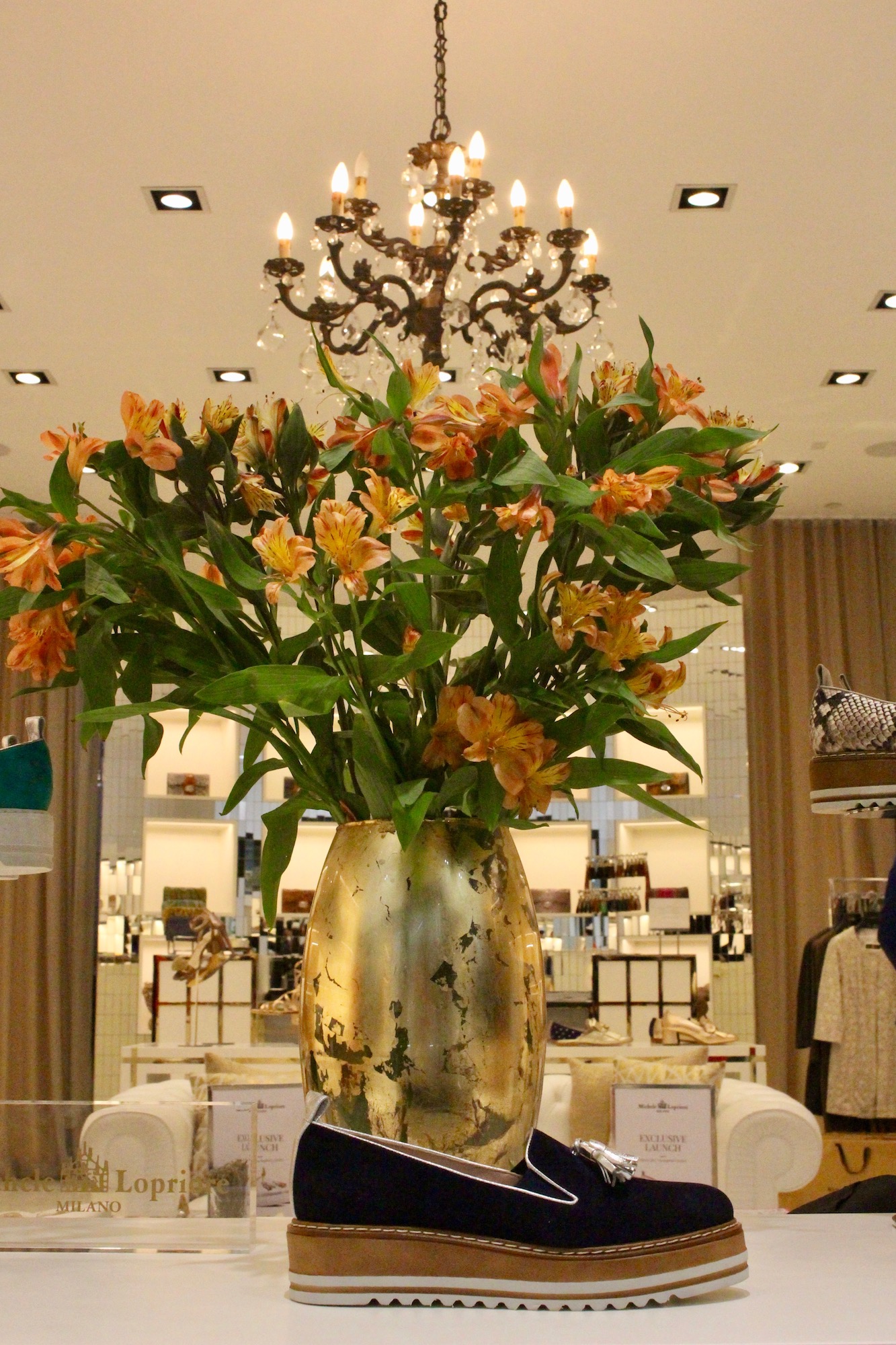 The name Cassidy of Irish origin, was one of the most popular American female names in the years 1980-2000, years in which the emancipation of women is seen as an active part in the world and is worthy of the relationship between man and woman. A dynamic woman therefore to whom the Cassidy, with its characteristics wants to pay homage and does so in the form of plimsolls, sneakers, synonymous with gym shoes par excellence. But Cassidy is not just any sneaker, it's an eclectic shoe: a real fashion statement that combines the elegance of the moccasin with leather tassels, the sporty shoe with a 4 cm high rubber sole, which play down the outfit and make it ideal to wear with both trousers and a wide skirt.
The name Cassidy in English means intelligent, skillfully made. The same skill that the manufacturing brand Michele Lopriore employs starting from the choice of first quality materials, the Italian manufacture with impeccable finishes that can produce elegant luxury shoes from the priceless comfort thanks to the well Feet Light knurled sole that does not weigh down the foot but it makes it lighter thanks to the shock effect.
The Cassidy has been presented in both leather and suede in a vast assortment of colors, someone to the exclusive prerogative of the American market and with small finish variations.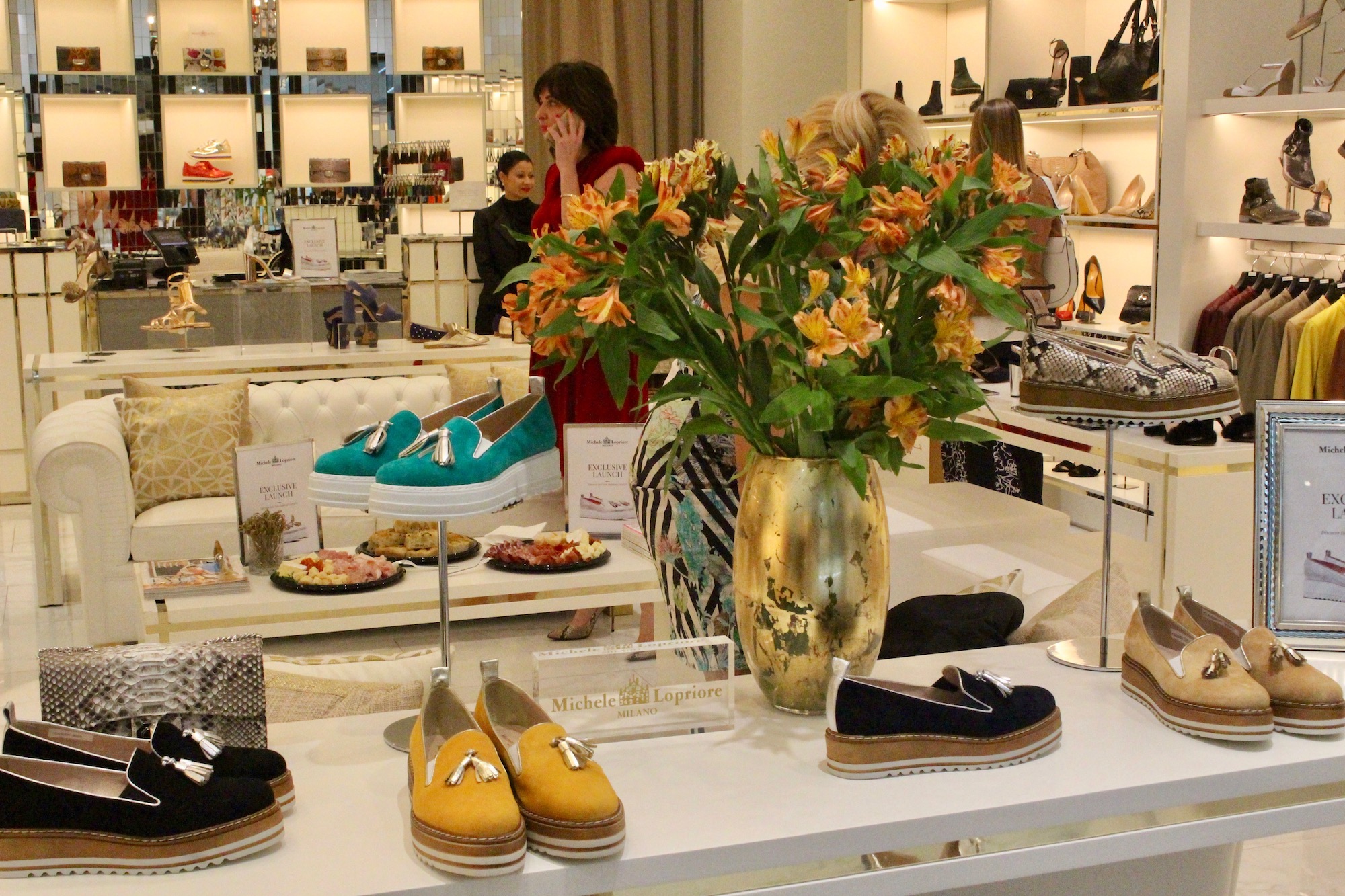 At the end of the event, Mike, in the presence of his father Michele Lopriore, who came specially from Italy for the occasion, gave a brief but simple meaningful speech and gave each of the 20 lucky participants to the Brickell City Center event 20 golden shoppers, color that characterizes the brand, containing the Cassidy according to preference of color and number, and a thank you note of the founder of the house, Michele Lopriore with the inscription "Thank you very much for participating in our event".
What else could we say if not that it was really a pleasure and thank You!