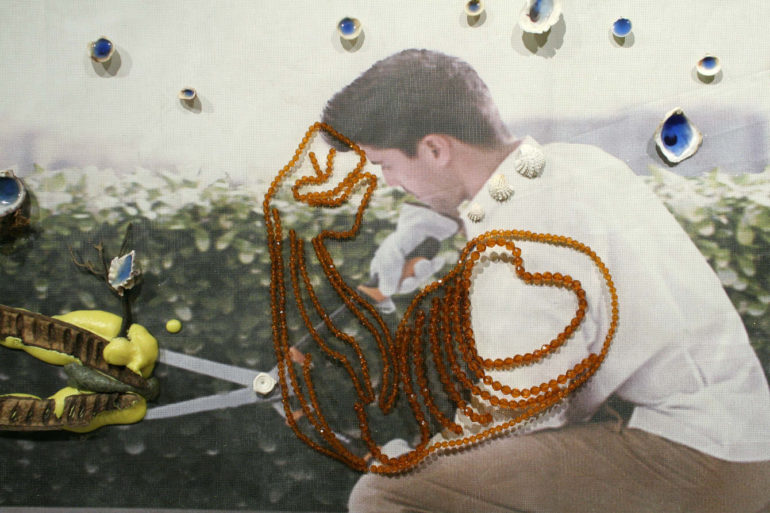 This post is also available in:

"You know my dad and his story, and I'm part of that story", Lucia Del Sanchez tells me, because if art is a genetic issue, so is Lucia Del Sanchez's blood.
Lucia is the daughter of Oliver and Min Sanchez, founders of the iconic Swampspace, where Lucia grew up, sharing not only her passion for art but also relationships and friendships in a very diverse environment and always open to everything: "Artists, queer people, people with an out-of-the-ordinary experience," as Lucia says. Swampspace is in fact an independent and non-commercial artistic space that in addition to exhibiting local artists and serving as an educational resource for young people, is the reference point for artists in the city.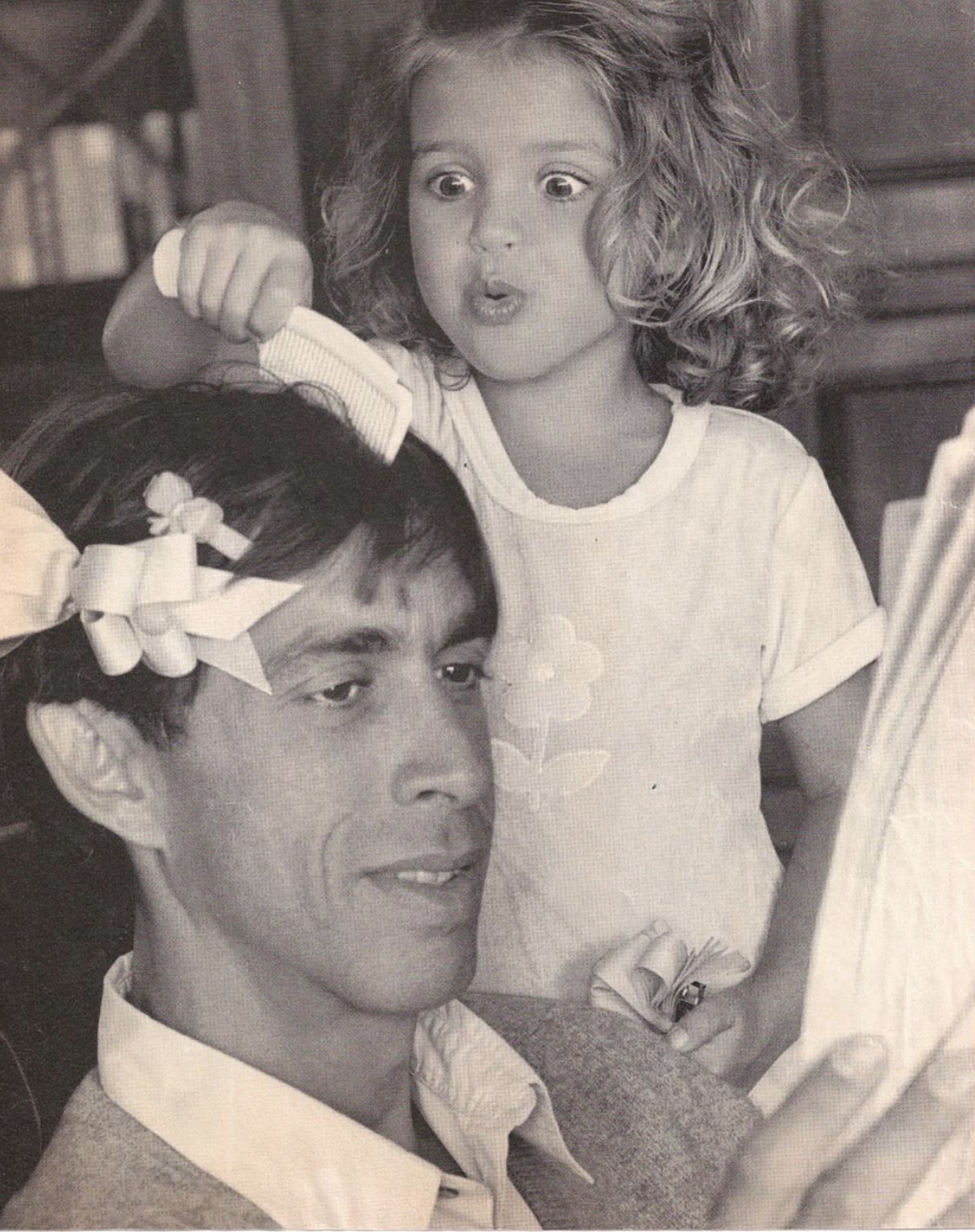 But in addition to being Oliver's daughter, Lucia is the niece of Adolfo Sanchez, the beloved brother of his father, who died at a young age but is known in the environment, with a profitable artistic production behind him, composed mainly of paintings and collages. 
Adolfo left in Lucia an indelible mark, not only through the narrative made by her parents and the people who knew him, but also through his substantial body of work that she observes, studies and reproduces.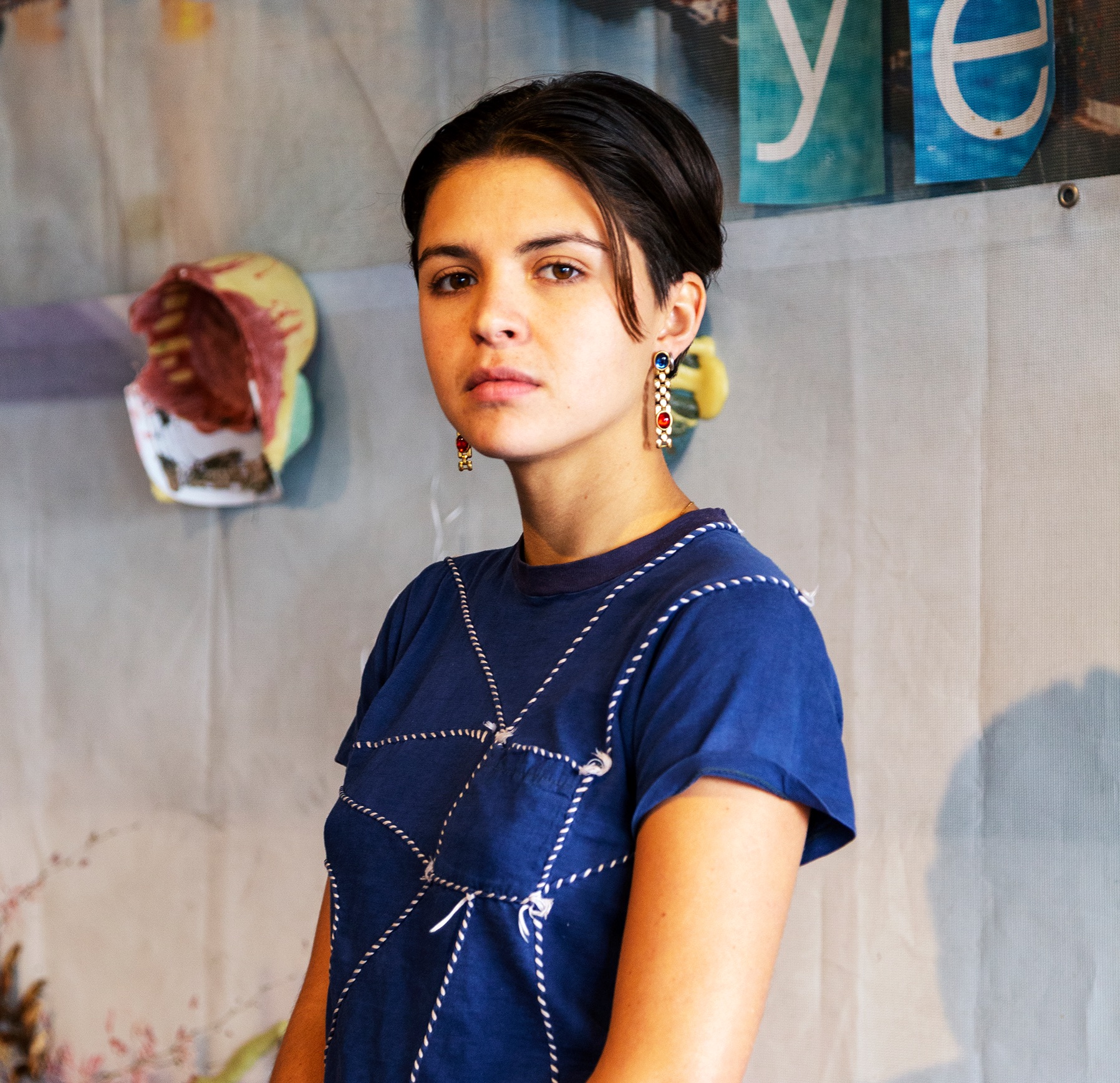 In addition to being a daughter of art, Lulu, as her friends call her, is also a citizen of the world: her father Oliver emigrated from Cuba with his mother and older brother Adolfo when he was a child to escape the military dictator Fulgencio Batista who had executed the Father three weeks after his birth, while his mother is from the midwest. . Lucia was born in Miami, where the Sanchez's family moved from New York City, taking root and serving over time as a point of reference for the entire community.
Although Miami is a city that is not able to offer the artistic possibilities that New York can offer, it is still an urban and suburban city, which knows how to get deeply into the skin, also thanks to the dense artistic network that composes it. Miami represents for Lucia the emotionally and psychologically important place in which everyone knows each other and from which she travels between the Brooklyn studio, shared with other artists, and her new and current studio in Miami, in the premises above the Swampspace: "Unthinkable to think of having these spaces in New York", says Lucia.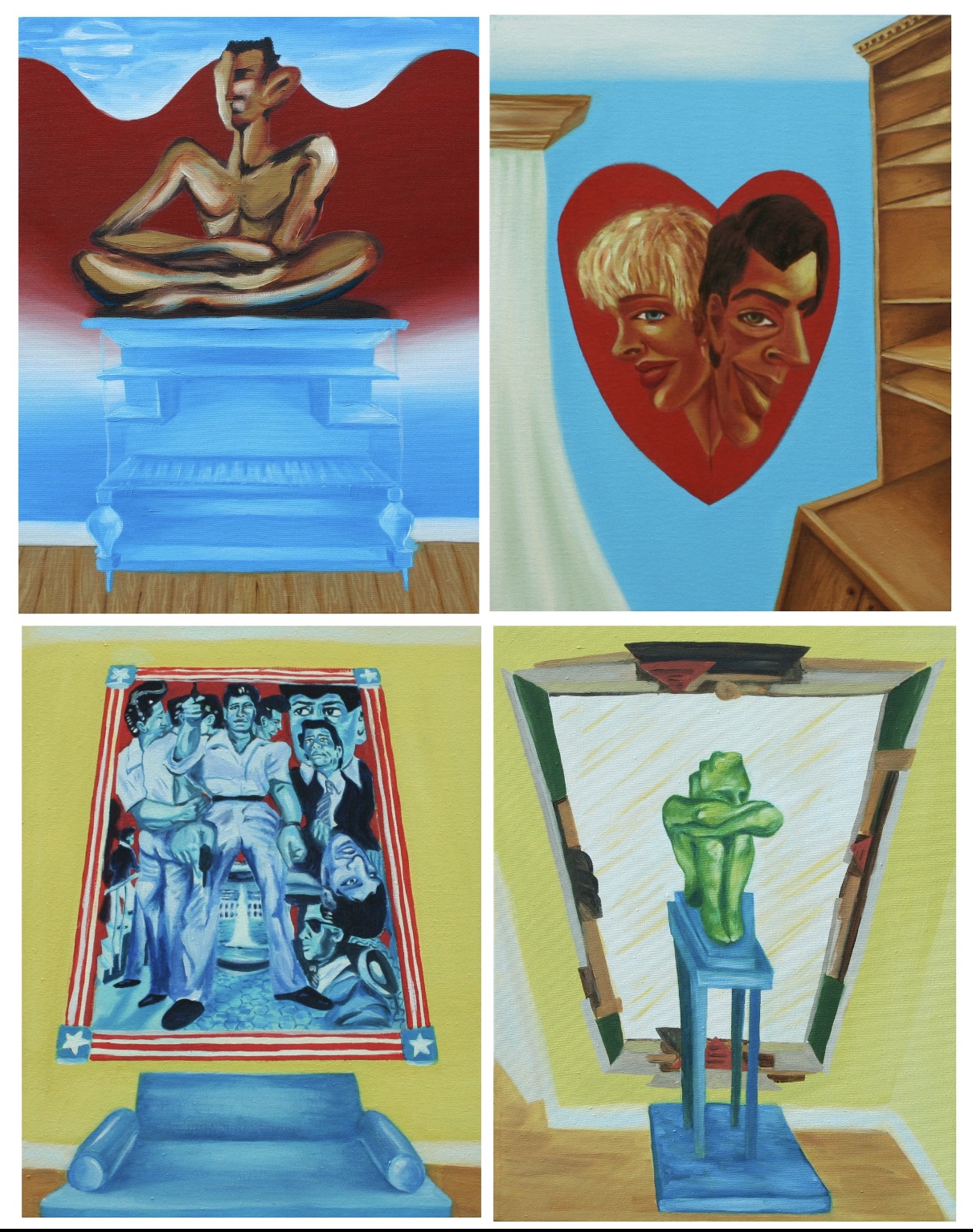 Graduate in Art and Fashion at DASH -Design and Architecture Senior High- in Miami, one of the five best art high schools in the United States, she practiced daily in her father's art studio and earned her Bachelor in Sculpture and Photography at Cooper Union -The Cooper Union for the Advancement of Science and Art- in Manhattan, NY.  Lucia recalls as a strong point of the school, the fact that it was founded on the basic belief -concept still dating back to the days of founder Peter Cooper – that education should be accessible to those who qualify, regardless of race religion, sex, wealth or social status and should therefore be open and free to all. Convinction that during his early years of study began to falter due to financial mismanagement that caused protests and occupations: "Cooper Union has been totally free for 150 years, recognizing the fundamental value of the institution in the field, now you have to pay to get in", says Lucia with a little regret.
The possibility of growing up in a family outside the box has allowed her to have an artistic sensibility and a perspective of life out of the ordinary, characteristics that inevitably find themselves also in her way of conceiving art: it is based mainly on the analysis of the effect that her family has had on her way of becoming an artist. 
A concept that is not easy to develop. 
Lucia is an independent mind in all aspects, the white fly that stands out in the middle of the fray not only for the graceful and thoughtful way of doing, but also for the intensity with which she expresses herself and with which she perceives and reworks what she decides to reproduce.
She prefers a type of tangible art that leaves a physical mark on multimedia art and, despite having specialized in sculpture, she does not exclusively create sculptural works ("… this is mainly due to the academic approach she has received", she says) but she experiences different materials and as an intensely reflective person she no longer realizes many works at a time because she needs time to metabolize the piece, to understand if it answers her questions.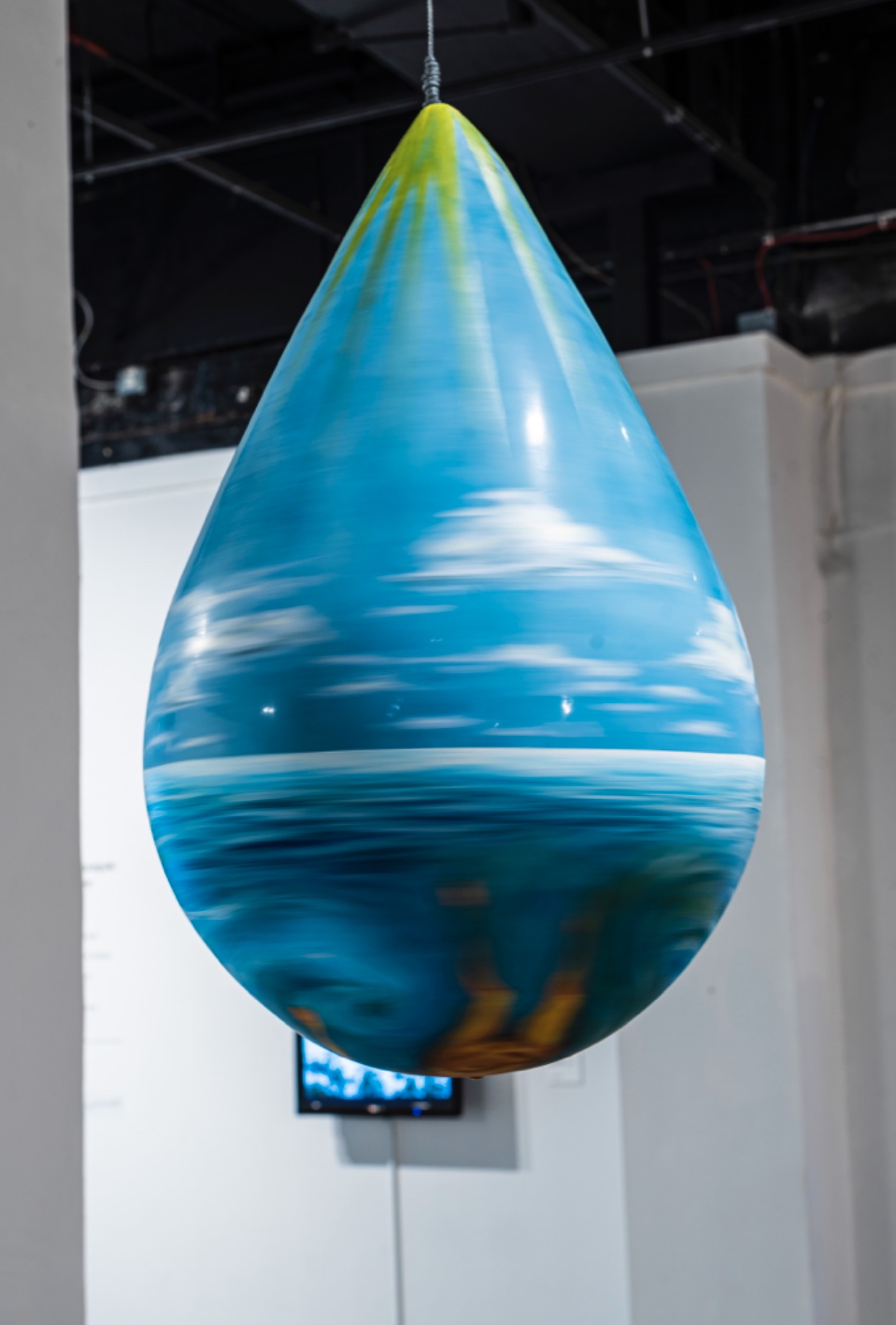 Lucia's art is affected by the direct and indirect reflection that her family has had on her. In her study, in the corner of a wall, there is a small excerpt of her parents' house: "A piece of the house that I wanted to take with me in my new studio" says Lucia as she tells me about how Adolfo also used to represent small excerpts of home or items. 
Along the wall of her studio there are excerpts of the long work she set up at Swampspace on the occasion of Art Basel 2018: the reinterpretation of a long vinyl fence, (used to delimit construction sites) on which appears the image of a man bent in the take care of the plants in the garden. You would think of a gardener, but clean and well dressed, who assumes thanks to Lucia, the value of the Thinker of Rodin,  that she reworks in all its physical scope (thanks to a set of beads in acrylic, dried foliage and seashells) and human in a romantic way: a way to make grace and dignity belong to a category of workers, who are most often associated with the image of dirty, sweaty and in work clothes.
Her contribution to what will be this year's Miami Art Week is already on display at the Bakehouse Complex and is part of the collective that composed the exhibition Between the Visible and the Opaque in which she exhibits two works: a way to make her art known (the exhibition  will be open until March, 2020) and to offer the opportunity to get to know other artists who work there.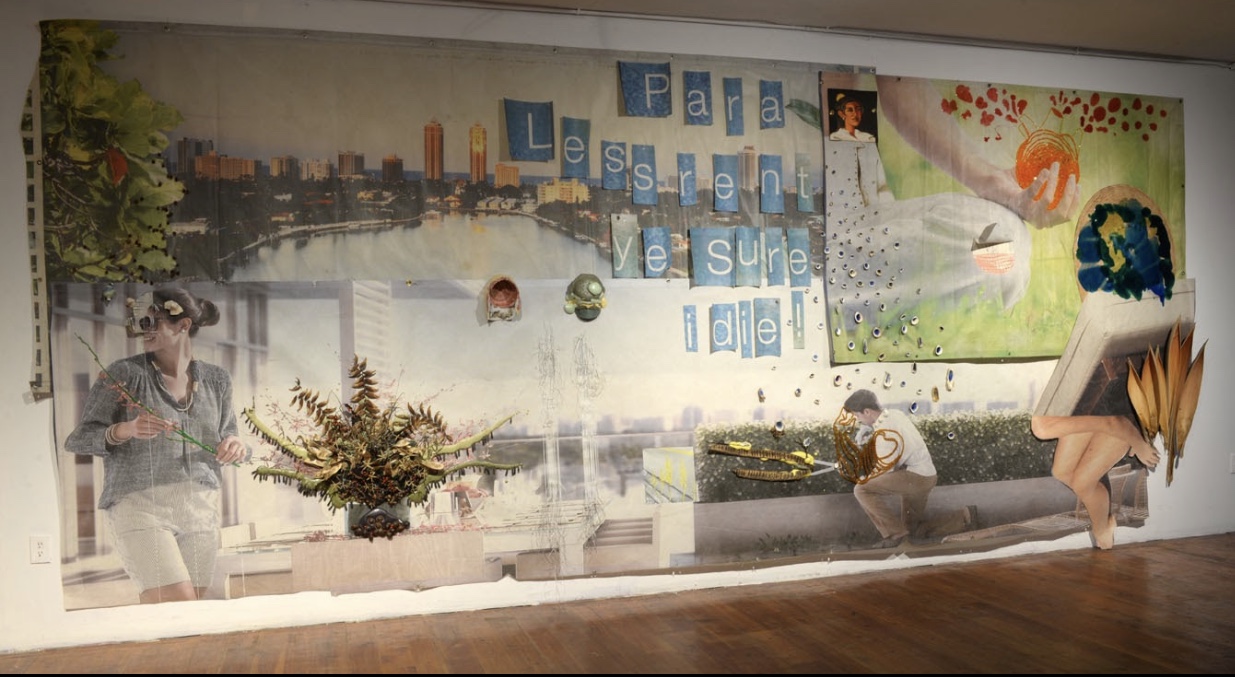 Among Lucia's most fascinating works, there is surely the study and reproduction of the work Fertility of Uncle Adolfo, which is part of the artworks of the house, the one that she discovered, thanks to a photograph, to be right on her cradle when she was born, and that she has accompanied in her later years. The original work is now in her parents' living room, but Lucia has made two copies that she showed to friends and acquaintances of Adolfo, who responded in a sensibly excited way. Between the two works, one corresponds to the original without preparatory drawings and with simple colored pigments that allow the white parts to emerge clear from the canvas; the other is a kind of mirror image performed however with Lucia's point of view. A kind of propitiatory rite shaman, the projection of the uncle on art that takes different forms at her hand. 
Works with which she has always lived with, without ever asking questions and on which at this moment of life she feels the need to question herself about and to make them known to people: a way to learn and to experience in her own way.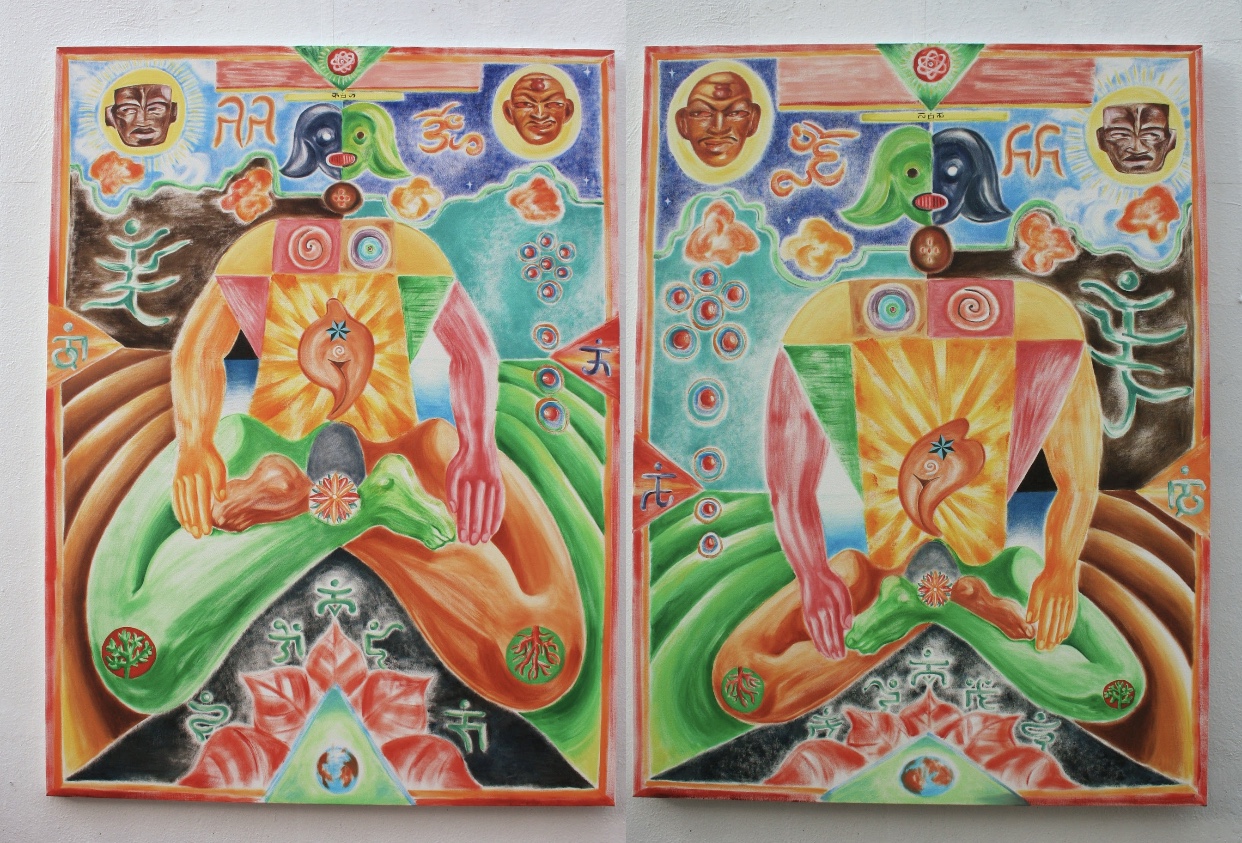 In addition to her art, Lucia began teaching art to children between the ages of 7 and 14 in a Miami library. A project that satisfies her and rewards her and of which she says "I keep every drawing that children make for me". A bit like her grandmother who for over 40 years taught art to people with mental disabilities.
And as I browse a notebook of beautiful watercolor sketches made during her holiday in Costa Rica, Lucia tells me how the previous year in Mexico City she got to see the works of Uncle Adolfo from a private collector who had bought them at the time in the  gallery in New York: "It was a great emotion, to see works that I did not know of", says Lucia.
A beautiful story that of Lucia, Oliver and Adolfo Sanchez, an artistic thread that continues invisible and undisturbed over time and that manifests itself in all its intensity now in the works of Lulu.
(on the title: part. from Bandum Abandon, as part of We;;, Acting is a from of disobedience always. Curated by Hosting Projects for Swampspace Gallery during Miami Art Week, 2018. 10 ft x 20 ft bricolage)