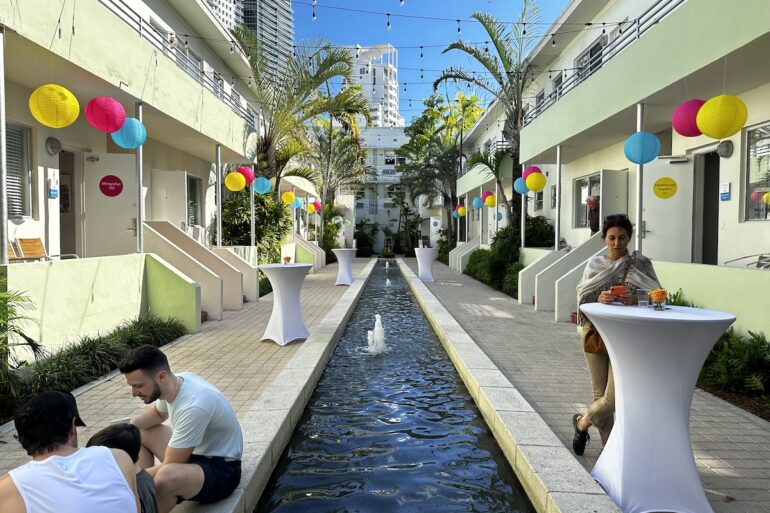 This post is also available in:

La sedicesima edizione di INK Miami Art Fair, la fiera indipendente all'interno dell'entourage della Miami Art Week ha avuto luogo, come di consueto, nel lussureggiante Dorchester Miami Beach Hotel & Suites dove: editori nazionali e internazionali,  organizzazioni no-profit e gallerie con un focus specifico sulle opere su carta- anche se con qualche rilevante eccezione-  hanno presentato le opere moderne e contemporanee di capolavori del XX secolo e di nuove edizioni di importanti artisti contemporanei.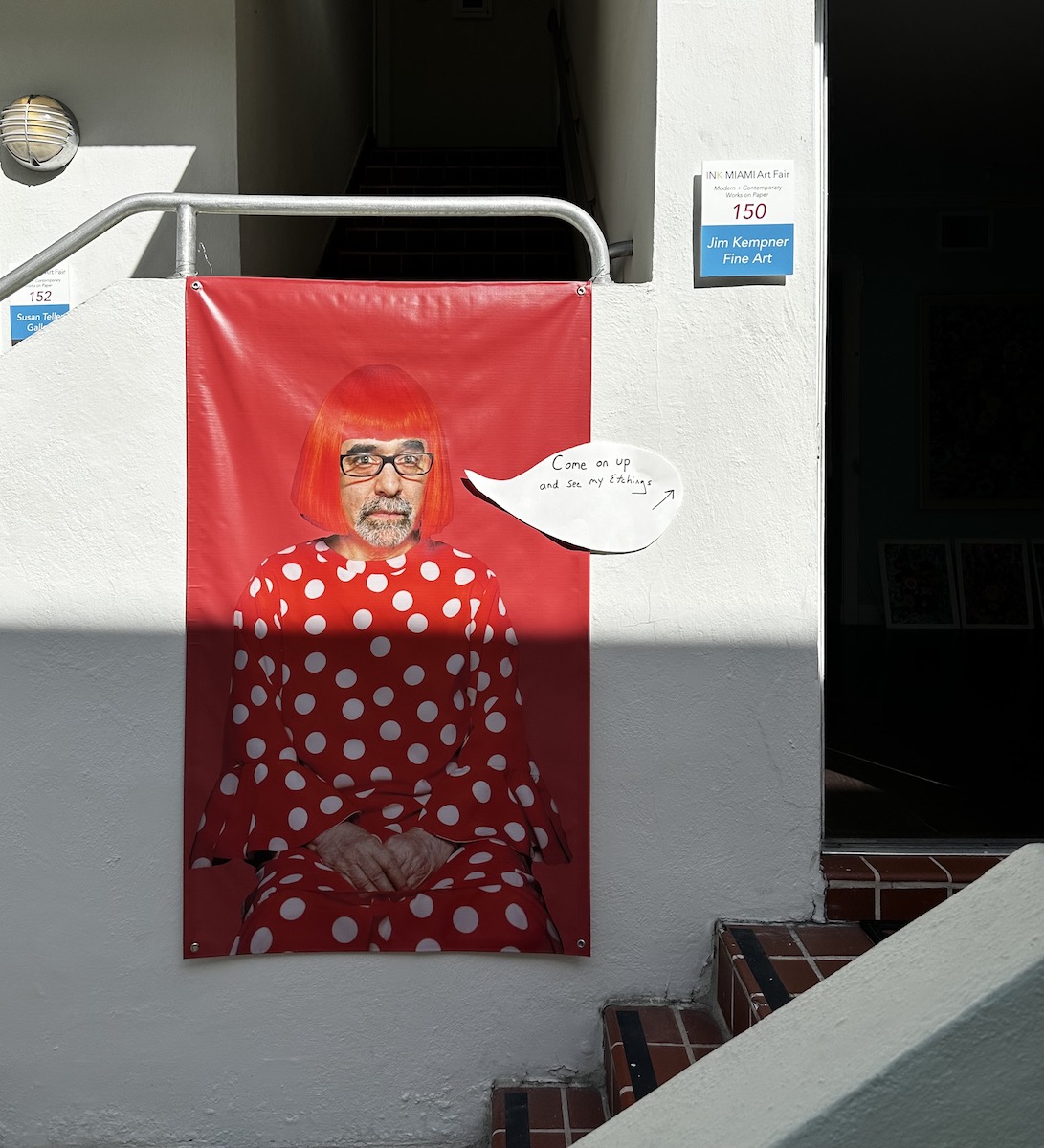 Fondata nel 2006, la INK Miami Art Fair si distingue per la qualità delle opere proposte dagli espositori attirando un fedele seguito di collezionisti di opere su carta e curatori museali. 
Al di la dell'esposizione, sempre ineteressante, visitare INK Miami Art Fair consente di darsi un'idea delle molteplici tipologie di carta esistenti, al di la di quelle canoniche impiegate abitualmente e che per le loro caratteristiche particolari sono impiegate in opere pittorico-scultoree.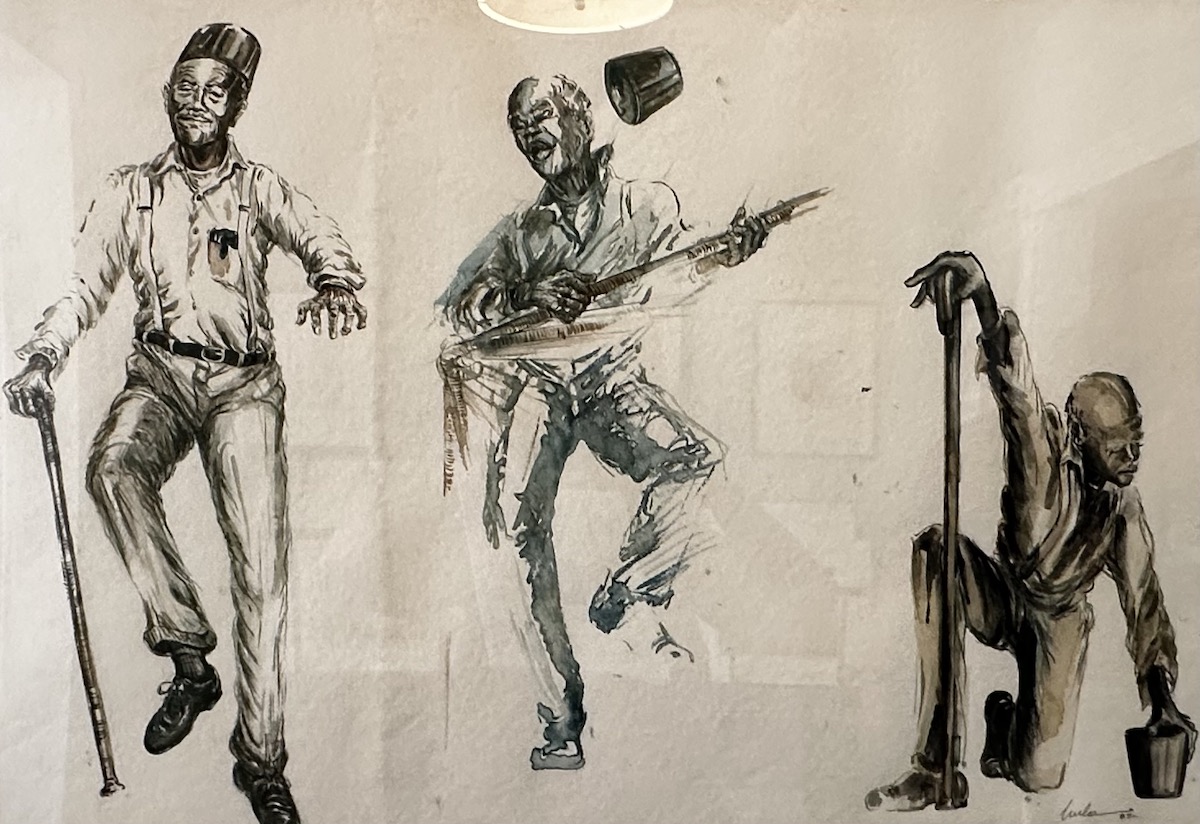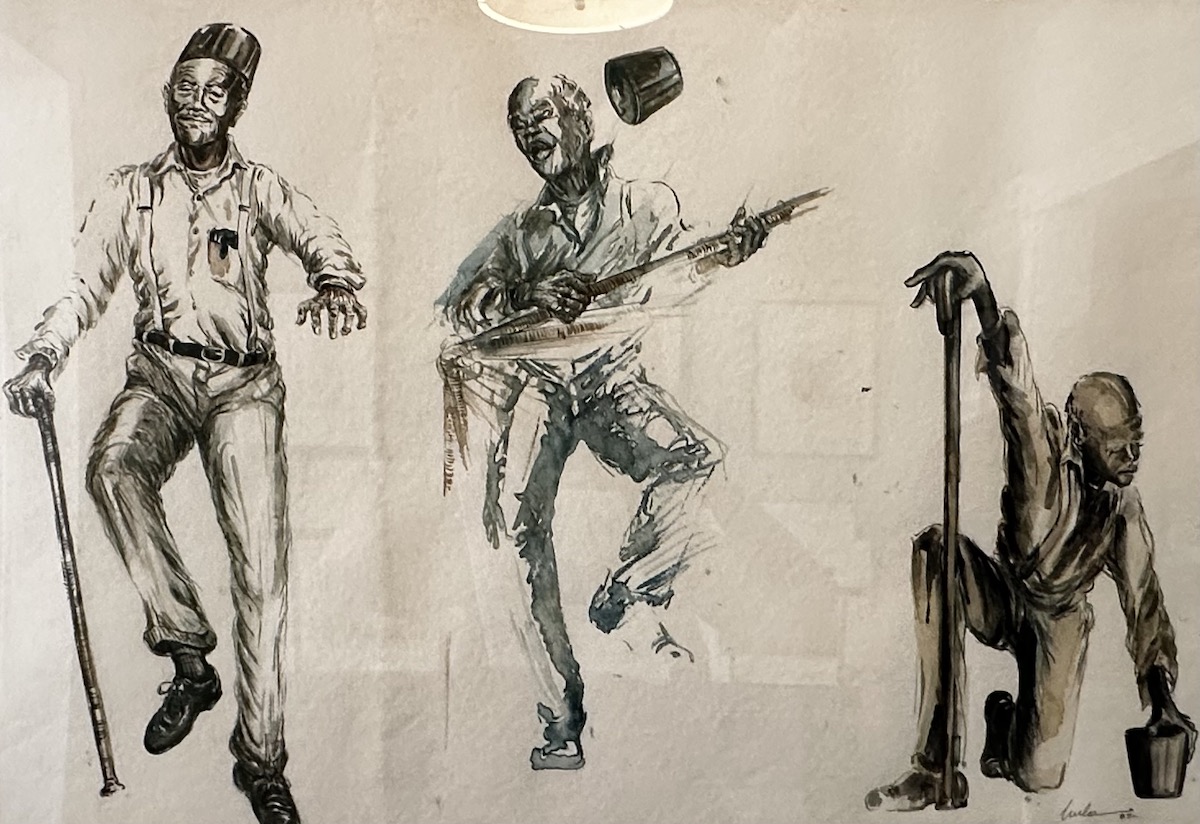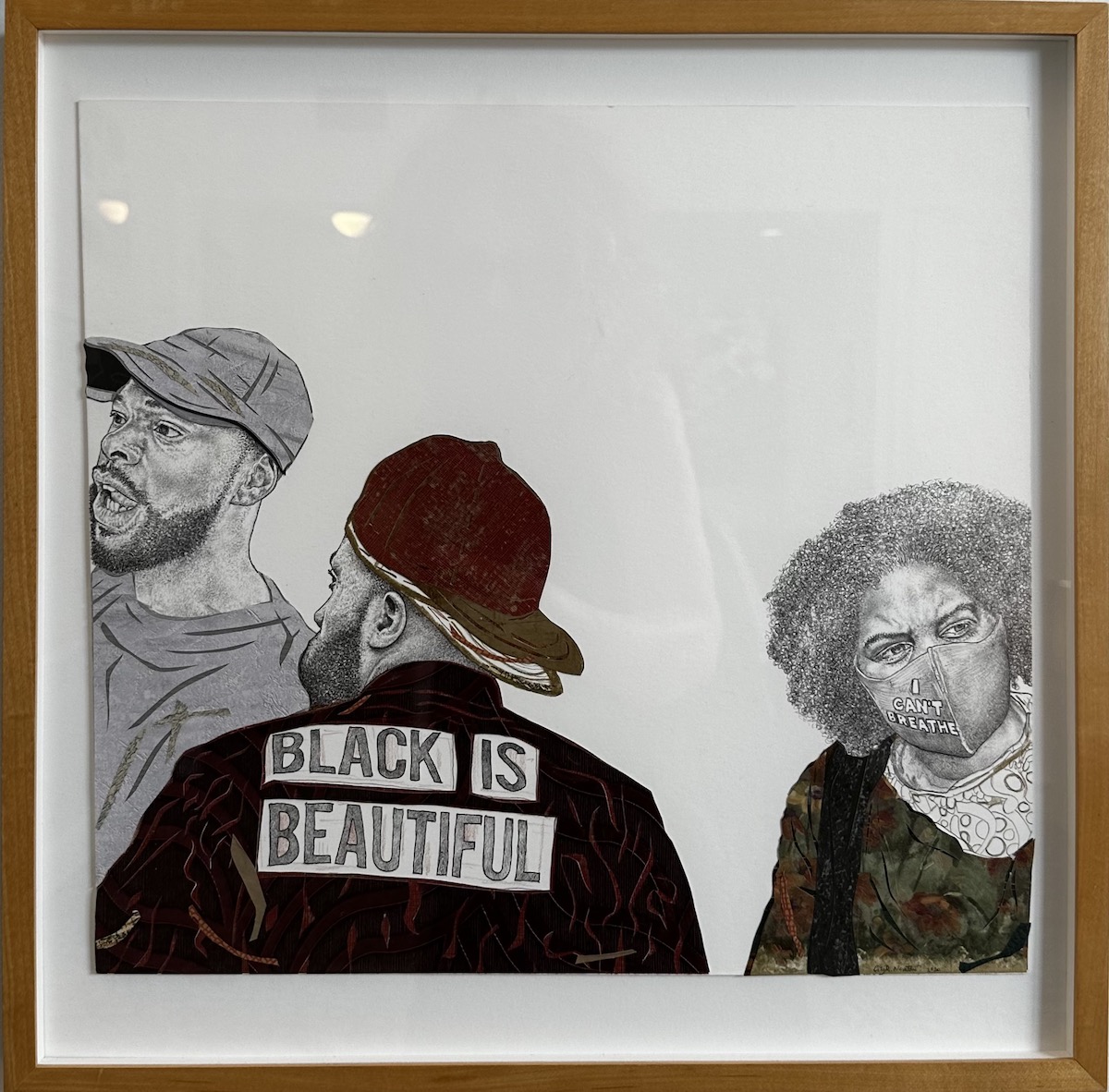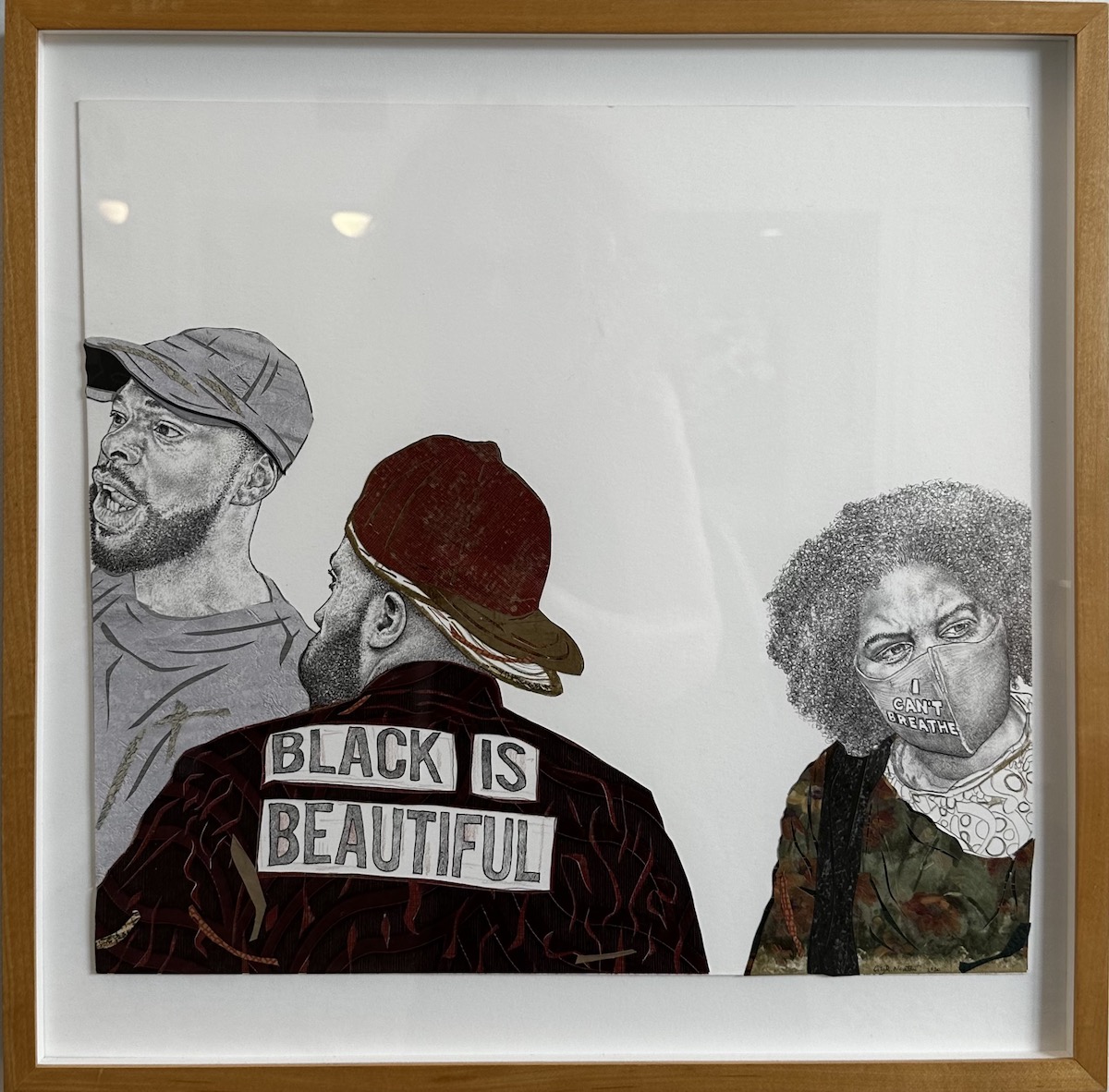 È il manifesto suadente della Jim Kempner Fine Art che per primo ci invita ad entrare e a scovare le opere di Curlee Raven Holton, maestro stampatore e direttore e fondatore di Raven Fine Art Editions e di Craig Norton. Artista autodidatta di St. Louis, Norton utilizza una penna a sfera e una tecnica di stippling per creare volti fotorealistici straordinariamente diretti.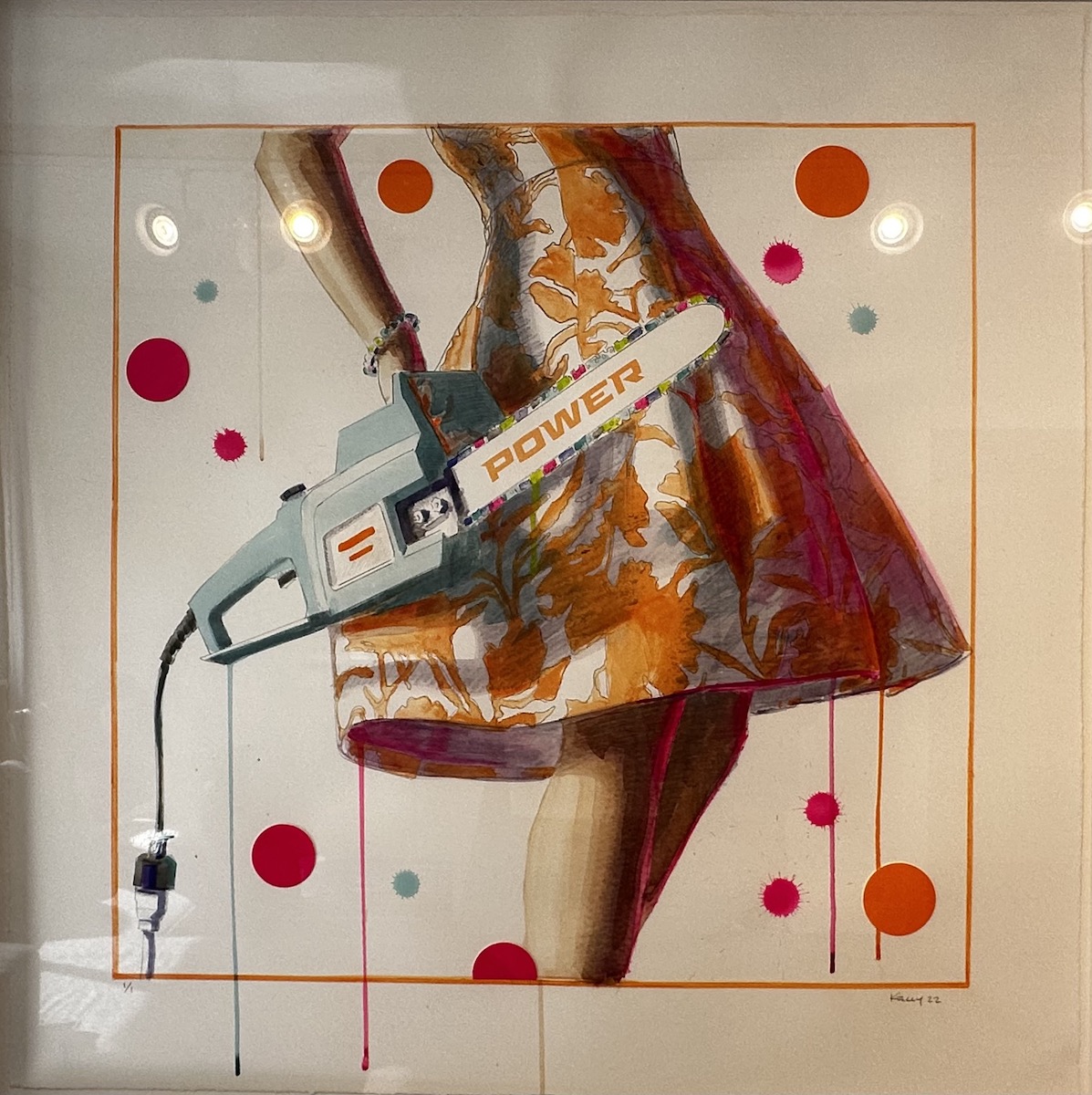 La Flying Horse Edition ha proposto le opere di Kelly Reemtsen, che , nelle sue opere, indaga il ruolo della donna moderna, decostruendo la percezione sociale del genere, del potere e della femminilità con dipinti vivaci e audaci di donne che trasportano attrezzi inusuali e per lo piu ad uso maschile, come motoseghe o asce. I dipinti di Reemtsen sono caratterizzati da un impasto spesso, sfondi bianchi e figure anonime.
5A-Lest the Blaze Should Torch my Hand, Heavenly Mother Ann Lee by Lesley Dill, 2022. Screen print, relief, and collage with colored silver and gold leaf and thread on Sekishu Thick, Kozo, French Black Hemptone, and Rives BFK. Tandem Press.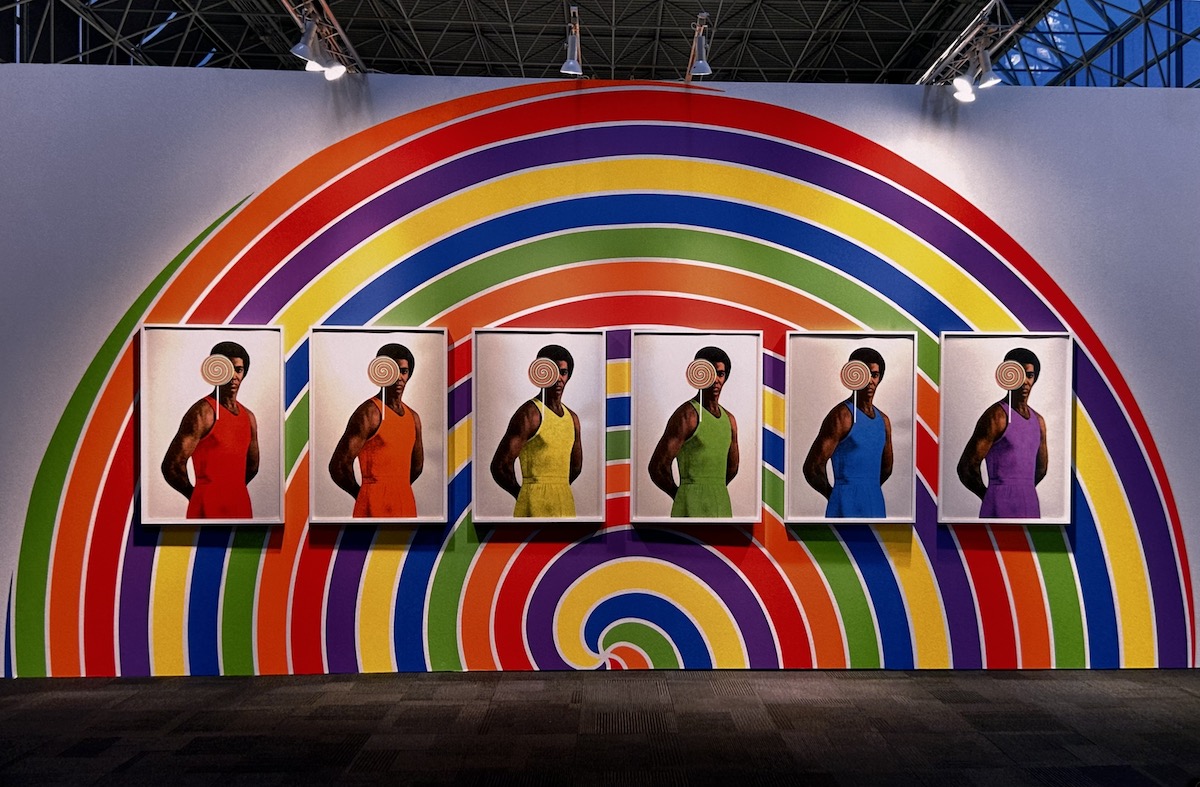 Tra gli artisti multisciplinari rappresentati dalla Tandem Press ci sono Lesley Dill e Derrick Adams. Le opere di Lesley Dill associano a brevi testi, tratti dalle poesie di Emily Dickinson, Pablo Neruda o Salvador Espiru, pitture-sculture che esplorano la relazione tra testo e linguaggio in un'ampia varietà di media. Derrick Adams sonda invece l'influenza della cultura popolare sulla formazione dell'immagine del sé attraverso: gli ideali, le aspirazioni e le personalità degli individui, che si legano a specifici oggetti, colori, texture, per incarnarsi a vicenda.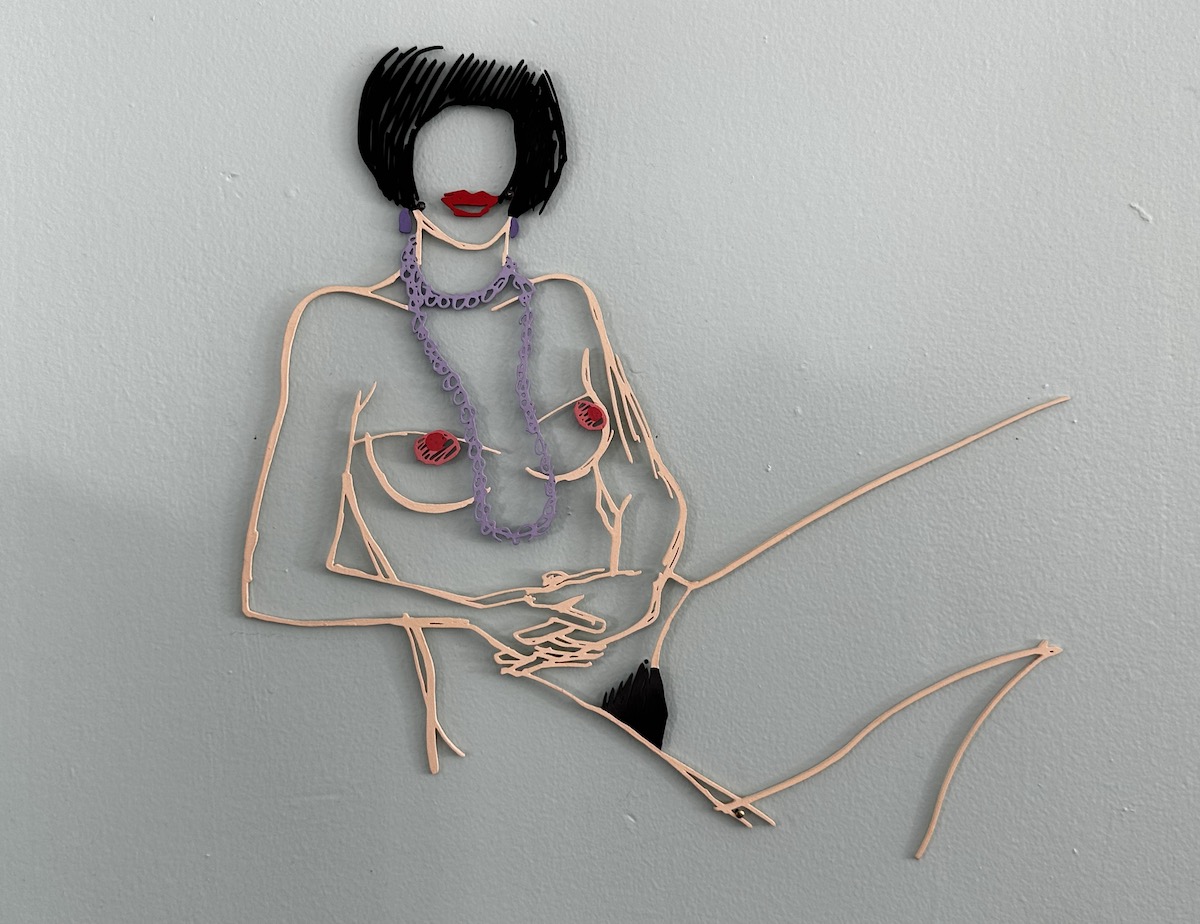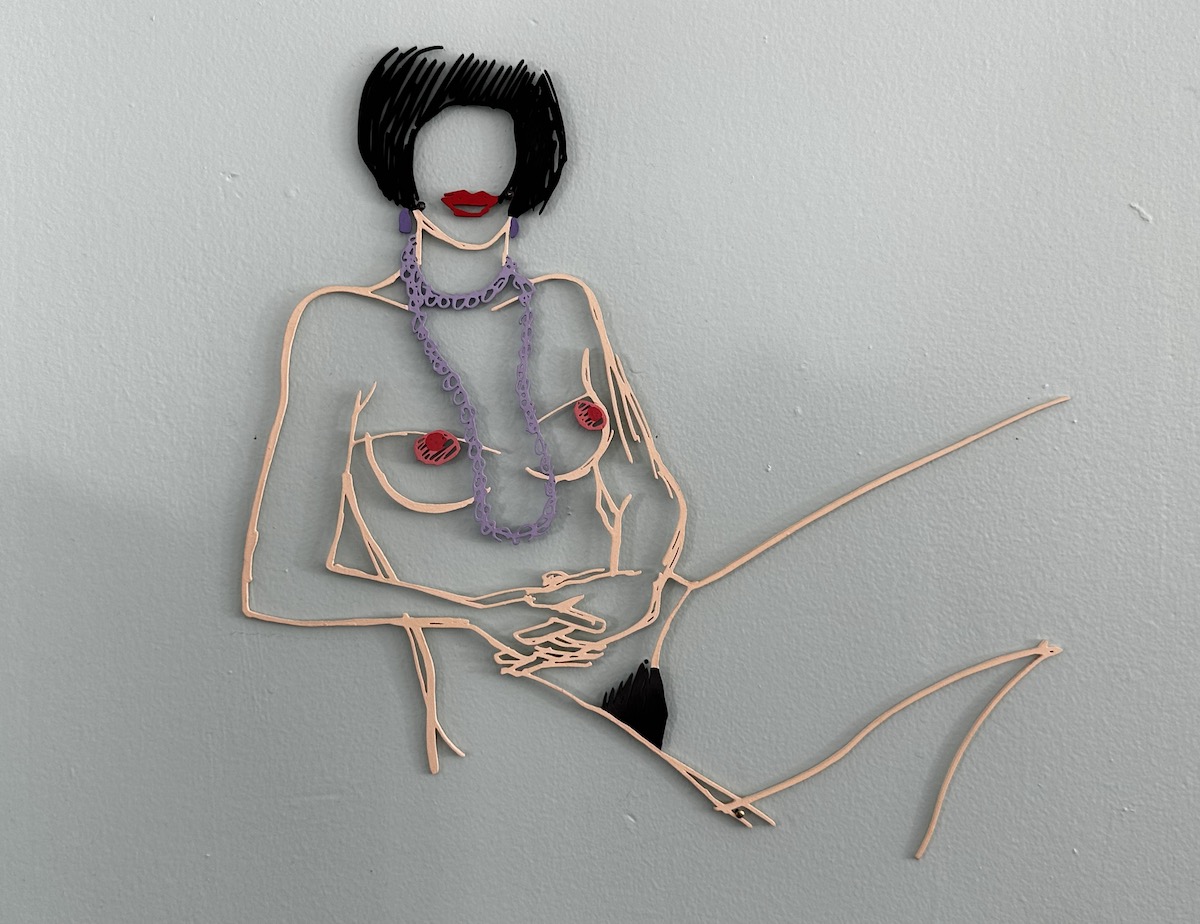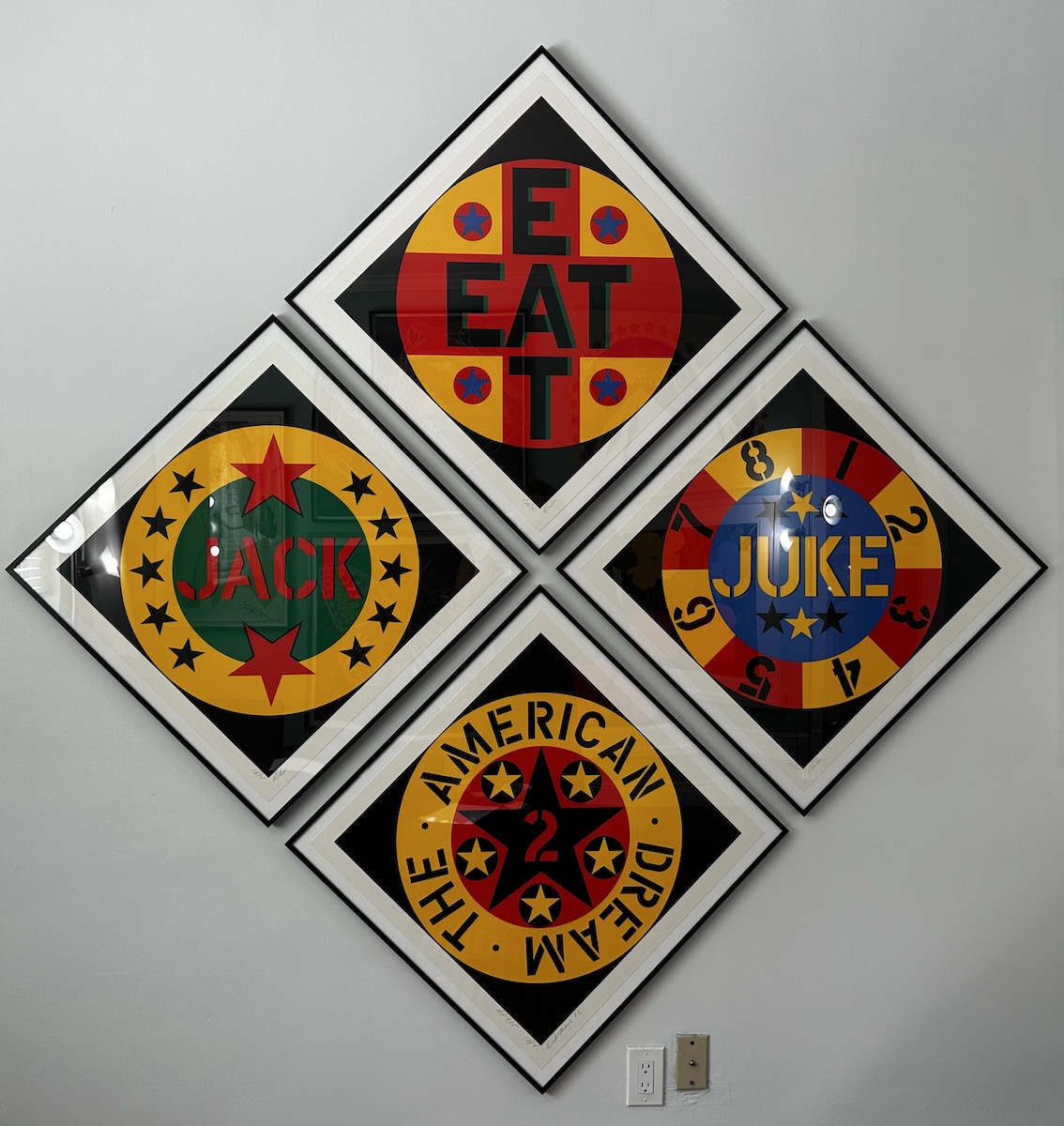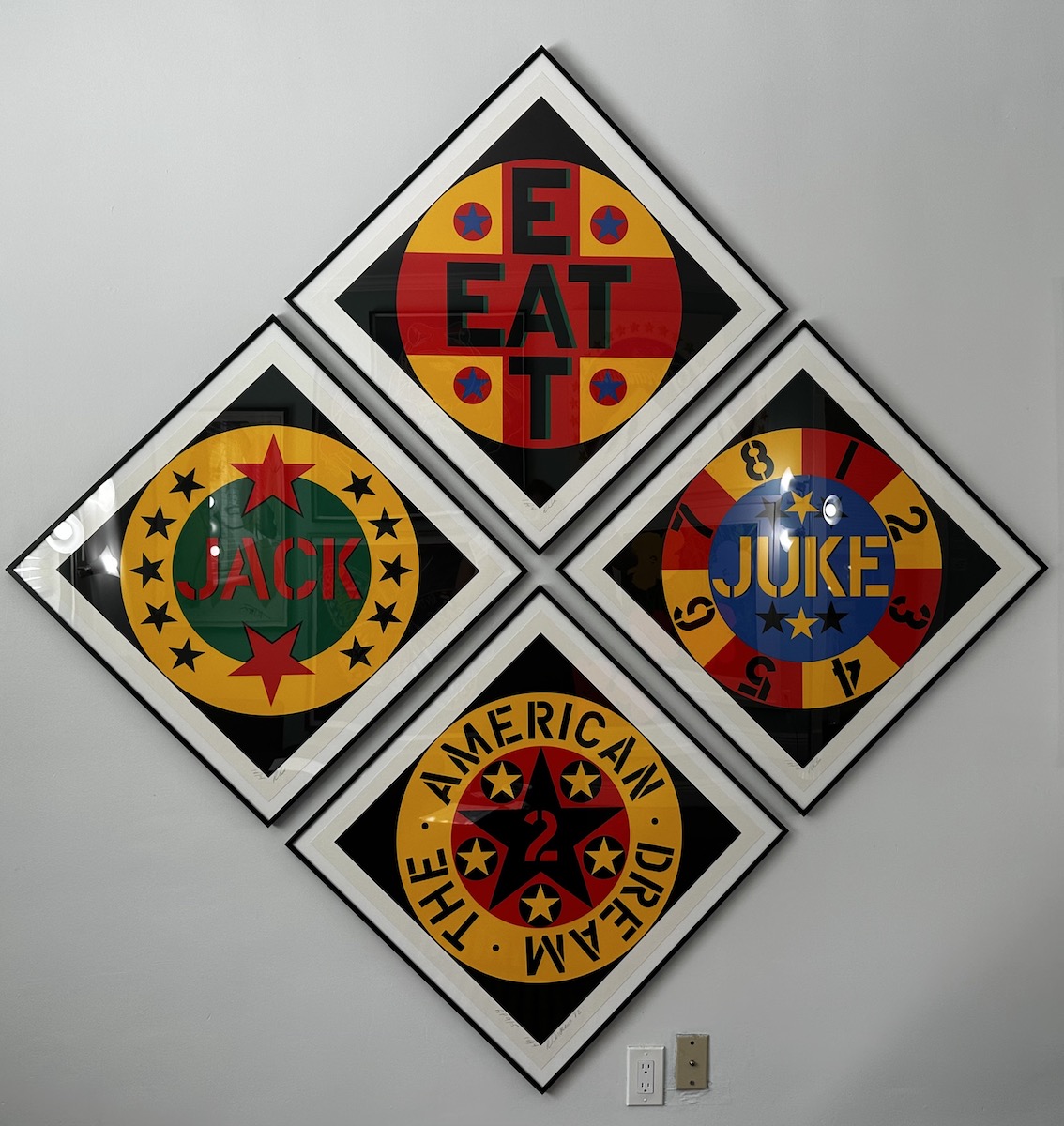 La Gregg Shiendbaum Fine Art propone gli evergreen di Tom Wesselmann e Robert Indiana, fra gli altri: grandi protagonisti della Pop Art, i cui colori e i soggetti rappresentati, non passano mai di moda.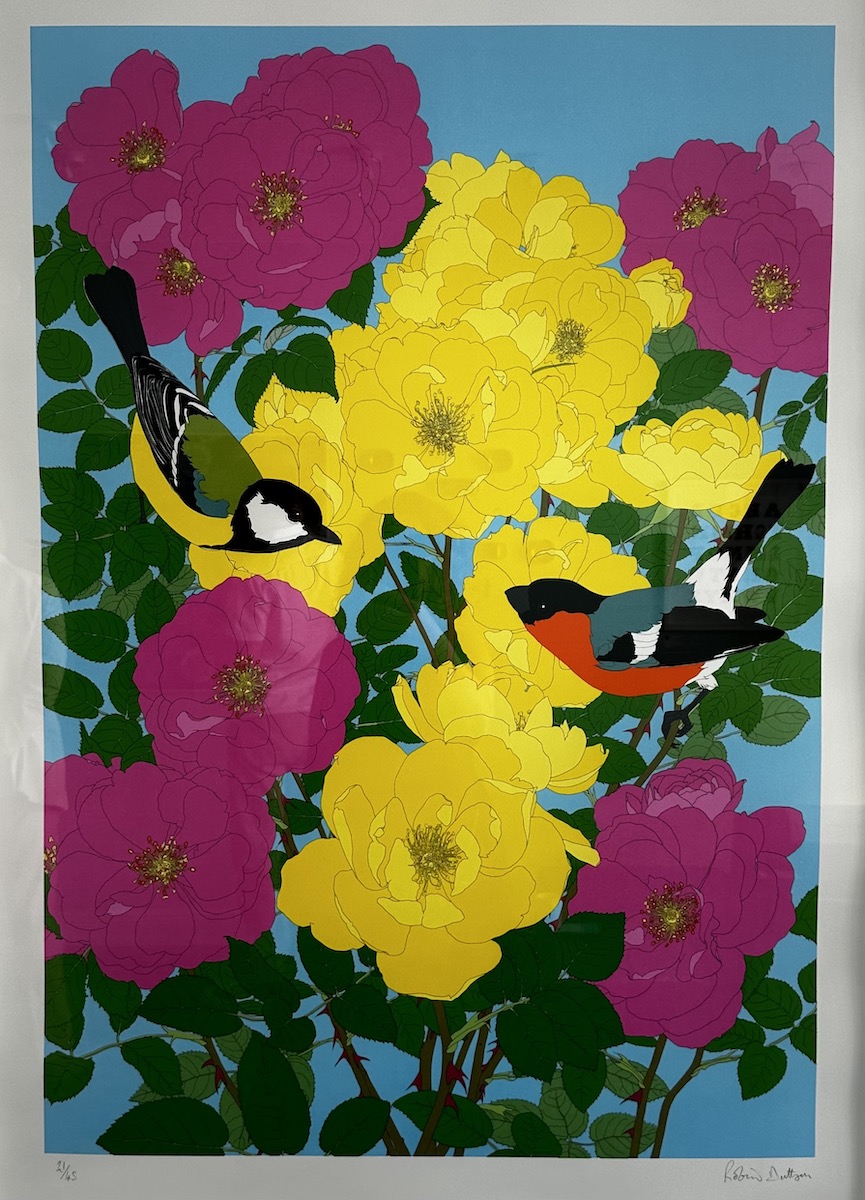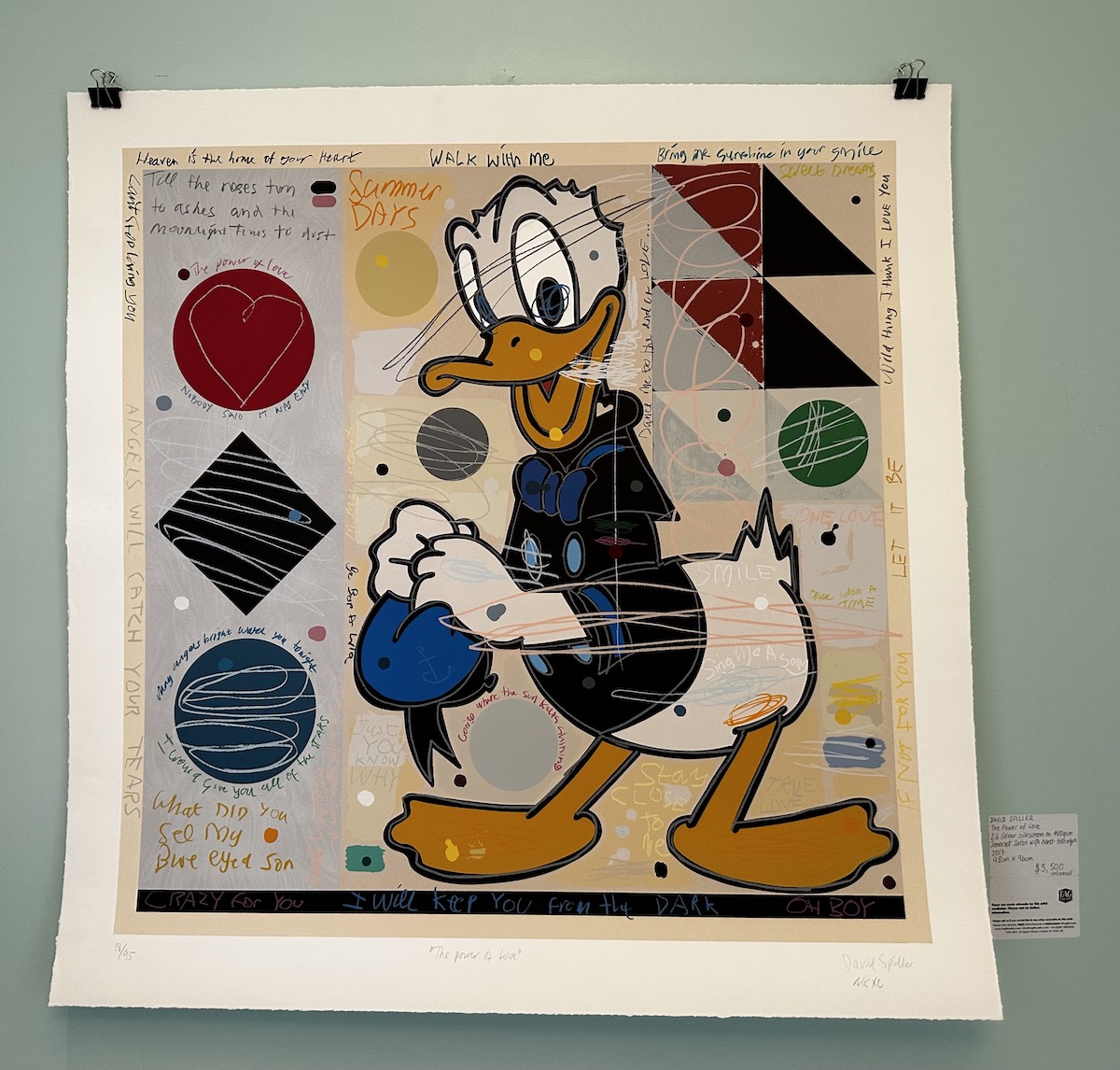 La galleria inglese Tag Fine Art ha rappresentato due artisti di particolare interesse: Robin Dultson e lo scomparso David Spiller. L'artista Robin Dultson nel processo di composizione delle opere si ispira agli schemi ricchi e onnicomprensivi dell'arte barocca. Dultson è un artista curioso e le sue opere, particolarmente apprezzate, sono letteralmente andate a ruba. Un particolare curioso aiuta a comprendere meglio il processo compositivo dell'artista: per la realizzazione delle opere in originale, dalle quali realizza le serigrafie, una volta l'anno allestisce uno studio temporaneo nel frutteto di casa per disegnare le fioriture di breve durata, nel tentativo di catturarne i dettagli di cui ha bisogno per continuare il suo lavoro durante l'anno. 
David Spiller (1942-2018) che nel suo vissuto ha creato un'arte piena di vita ed energia, ha compresso in serigrafie un mondo fatto di influenze, idee e impressioni. Il suo lavoro combinava l'estetica incisiva della Pop Art con il proprio marchio espressionistico, influenzato dall'arte di Dubuffet, Picasso e Frank Auerbach, suo primo insegnante. Divertenti e sinceri allo stesso tempo, i suoi lavori catturano l'immaginazione  sia degli adulti che dei bambini.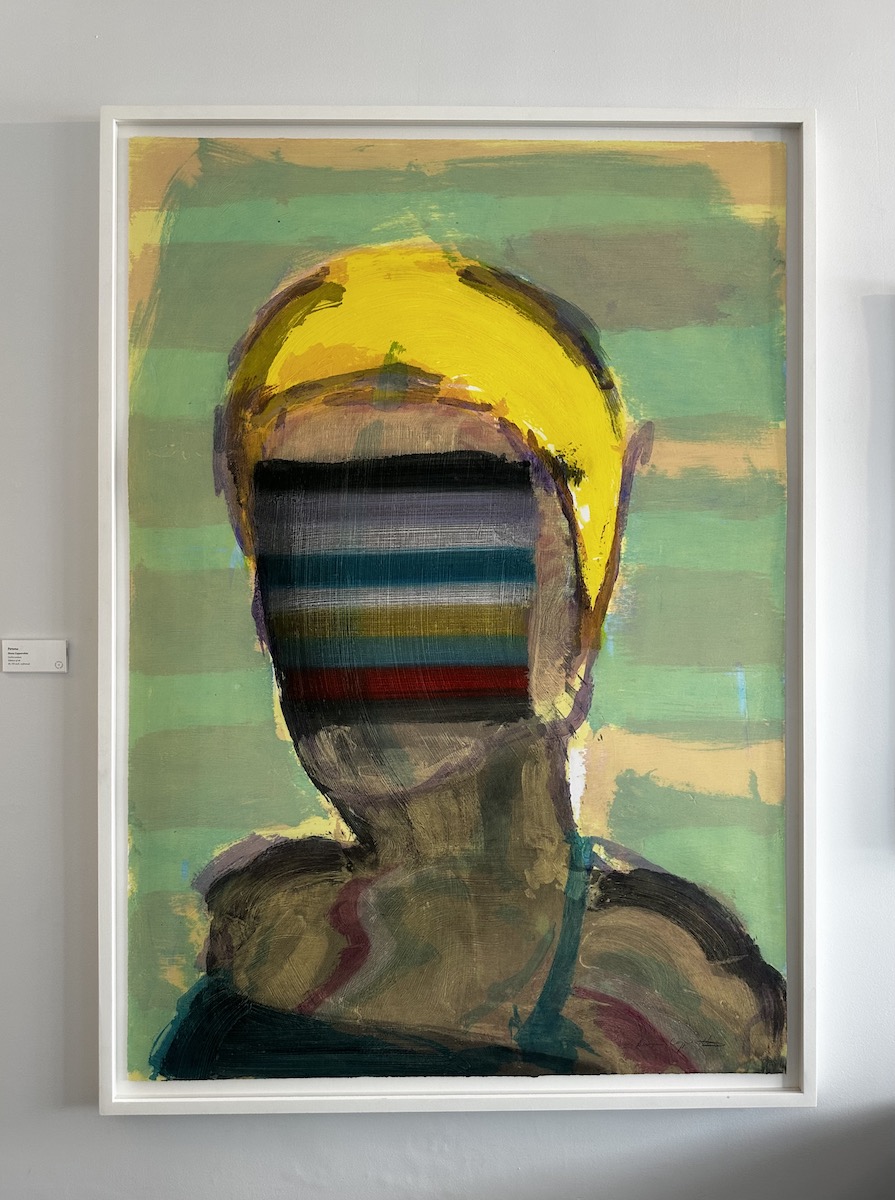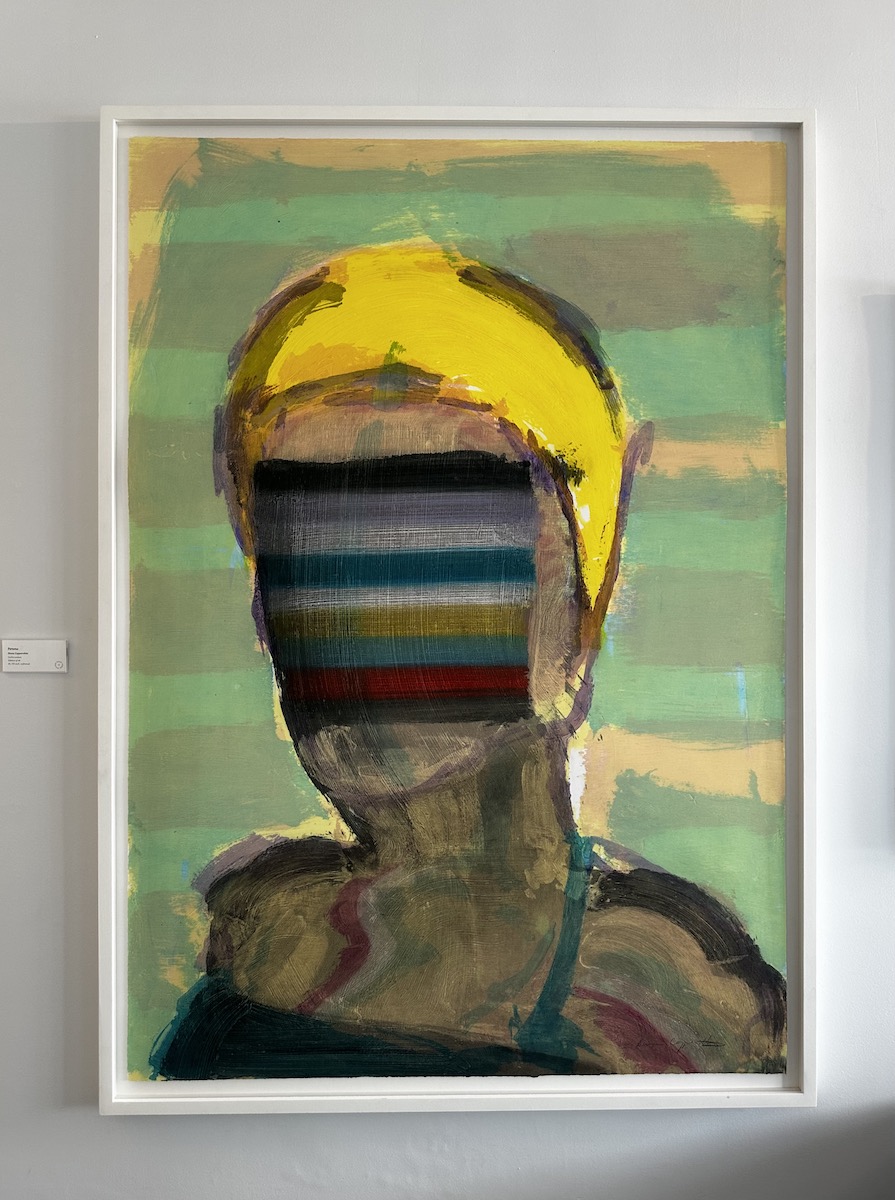 L'irlandese Stoney Road Press ha presentato le opere dell'artista Diana Copperwhite le cui bande spettrali sono diventate il suo marchio di fabbrica nei dipinti di grandi dimensioni.  La Copperwhite, nota soprattutto per il suo lavoro di pittura a olio, crea una squisita tensione tra astrazione e figurazione a proposito del quale dice: "nelle mie opere vedo il mondo come se stessi guardando attraverso una visiera, in una visione grigia e in condizioni di scarsa illuminazione".
( on the title, the inner courtyard of the Dorchester Miami Beach Hotel & Suites )