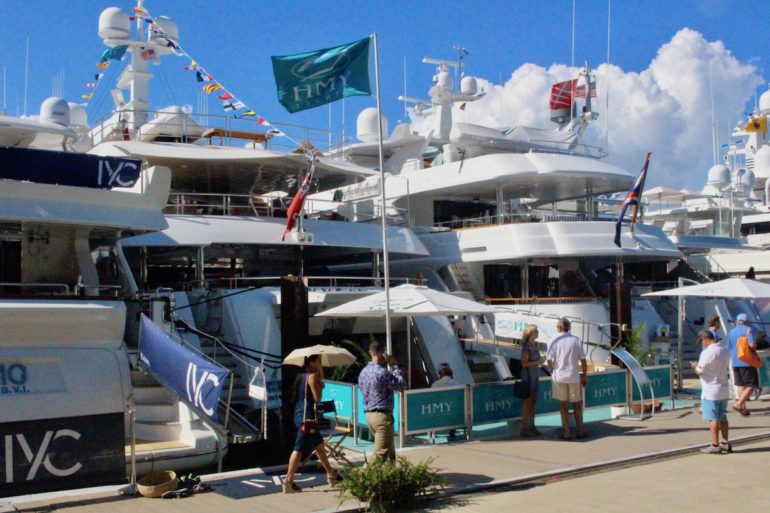 This post is also available in:

Tomorrow, November 1, the 58th International Boat Show also known as FLIBS – Fort Lauderdale International Boat Show- will be inaugurated. It is an unmissable event for all boat enthusiasts. In the show will take part the most exclusive Italian companies that constitute a massive industry presence by combining striped star performance with elegance and Italian finishes.
Founded in 1959, the Fort Lauderdale International Boat Show covers more than 3 million square meters and is the largest nautical show in the world in terms of gross exhibition space and number of boats: almost 100 super yachts measuring over 100 feet, 100,000 visitors estimated on the 7 locations available, connected by water taxi and road transport. Various types of boats present, from the simplest, with contained measures, to the most elaborate and expensive, the mega yachts, on which the show aims the spotlight and which are normally difficult to visit. Everything and more at this event aims to the best and offers the possibility of experiencing a VIP experience among the most sophisticated with personal speaker, private gourmet lunch and business partnership opportunities.
The show's program, which runs until Sunday November 5, also offers a range of courses and seminars chaired by ship captains with USCG, United States Coast Guard. The numbers are given, the dice are going to be drawn and the cards are about to be discovered: the editorial staff will be present to give you a preview of all the news that will be presented in this fair. Stay tuned.