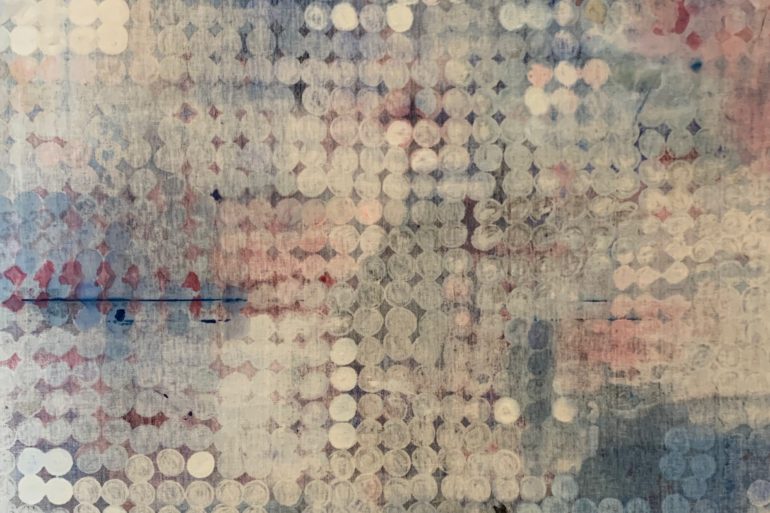 This post is also available in:

The art critic Barry Schwabsky, a teacher at Yale University, exclusively interviewed, for a limited number of participants only, the artist Lynne Golob Gelfman and did it, not in a sterile auditorium but physically moving along the pieces in company of the artist who set up a one-man show at the Pérez Art Museum in Miami, Grids: A Selection of Paintings by Lynne Golob Gelfman, on show from September 15th and still visible for a few days until April 21st 2019.
About twenty pieces on display, some of which were analyzed by the artist and by the critic to highlight the artistic diversification of the Golob Gelfman. Starting with a work in 1968, Circle Blue, composed when she was still living in New York, her hometown, along with other more or less recent works, post Miami transfer in 1972. A move that has involved not only a logistic variation for the artist, but also a variation in the artistic composition, less respectful of the traditional artistic canons given to her during the years of study in favor of an art with softer in colors and with more geometric and linear shapes that characterize the style of the last two decades. Several works proposed by the artist and the critic that highlight the interest of Lynne Golob Gelfman for the late-modernist explorations exemplified by the cold abstraction and with references to the urban and natural environment typical of her adopted city. The Dune series, made of metal with oil and sand, recalls the characteristic colonial grids used in different neighborhoods of Miami to protect doors and windows, which give rise to dramatic plays of light. In addition to the series of works Between, Burqa and Lines, of particular interest are the works of the Thru series conceived in 1973 and taken up in 2013, for whose realization, the images of the geometric figures emerge on the back of the surface, in which color is penetrated in the canvas in an irregular way, giving the work a sort of mottled, worn light that gives a particular effect on the final result of the work, that seems bleached by tropical sunlight.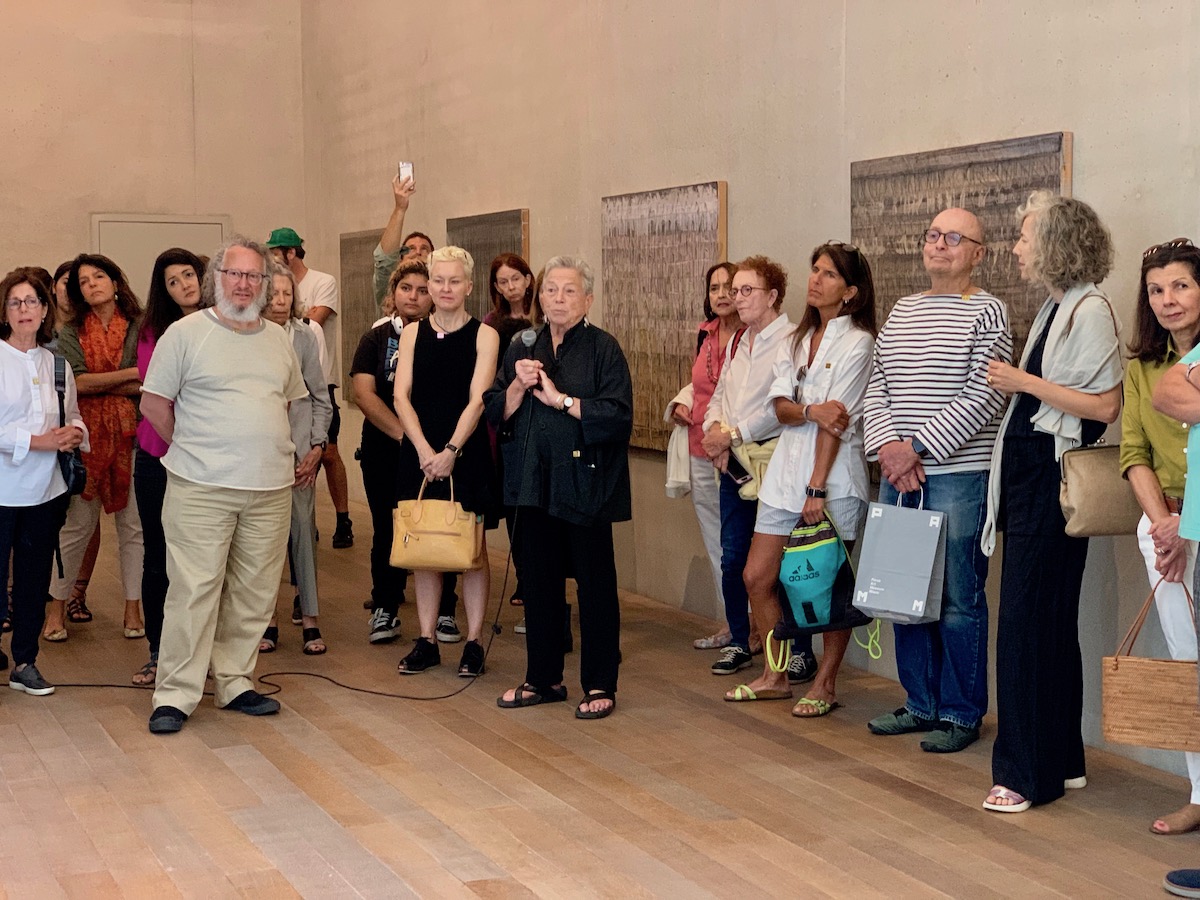 An interesting disquisition that reconfirms Lynne Golob Gelfman among Miami's most respected artist.