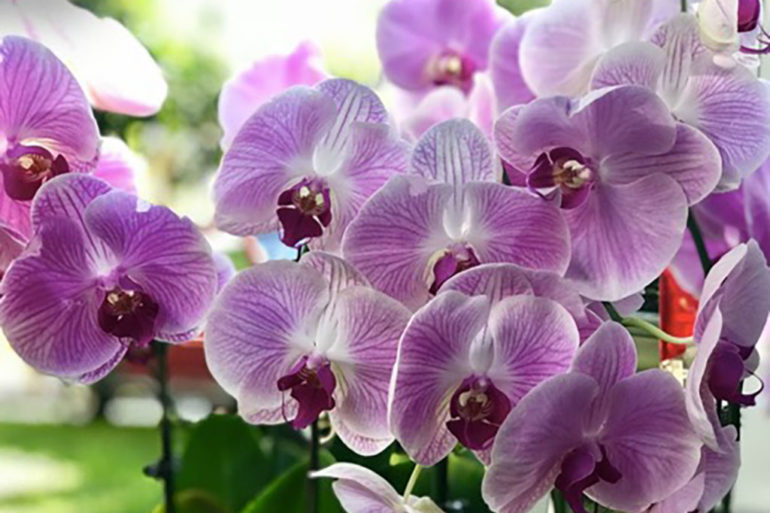 This post is also available in:

For the eleventh consecutive year, the enchanting Bonnet House in Fort Lauderdale has hosted the Bonnet House Orchid Festival, the exhibition and sale of orchids, exotic plants, fruit plants and butterfly plants, so named because of the characteristics that attract them. The indisputable beauty of Bonnet House, registered in the U.S. National Register for Historic Places, July 5, 1984, owes its name to Bonnet Lily, a particular type of flower, with the appearance of a lily and the characteristics of water lilies, typical of this area of ​​origin marsh. In itself very scenic, the Bonnet House alone represents  more than a valid reason for a cultural and pleasure visit: the bright colors on lemon yellow and blue and the architecture in perfect Caribbean colonial style reveal what has been the artistic nature of the owner Frederic Clay Bartlett, an American artist from Chicago.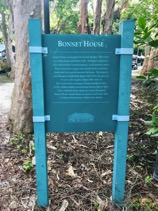 Every year the Bonnet House Orchid Festival attracts the flower lovers, with its plants available in many shades, sizes and particularities. At the Orchid Festival take part dealers of plants –nursery– and dedicated articles, artisans who make jewels using the actual flower, worked with cold casting resin; inventors of ingenious hooks, the hang a pot that allows you to hang the vases recreating remarkable design angles for a WOW effect. There are also cultural institutions, companies whose purpose is to stimulate interest, provide education, support conservation and exchange information of useful interest. Institutions that make the orchid not only the celebration of the beautiful flower that is, but a theme, a meeting point, to discuss or even exchange opinions.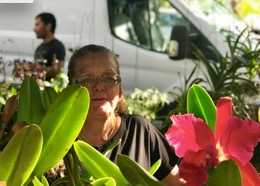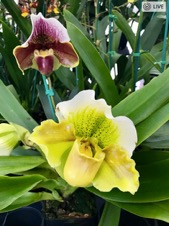 The festival is not limited to this, in addition to the exhibition and sale there are Orchid Care Classes, thematic readings, live music and food track with local specialties such as the Conch of the Key Islands and the Cinnamon Horn Rolls cooked on a wooden stick.
Florida has dozens of events on the theme of orchid because it can boast more species of it than any other nation state and the in turn orchids represent the largest family of flowering plants in the world with 25,000 different species. Among these, the species that requires the most  admiration is the rare Ghost Orchid so called because it produces a flower of a spectral whiteness, without leaves and with two long and thin falling petals that curl like a handlebar mustache. They are pollinated, exclusively at night, by the giant moth, the only one able to reach the spur containing the nectar of the flower, 13 cm long. Obviously the points where the phantom orchids are found are kept well secreted even though here in Florida they are known to all: Cypress National Preserve and the Fakahatchee Strand Preserve State Park and the Everglades National Park, in which there are also many other wild orchids .