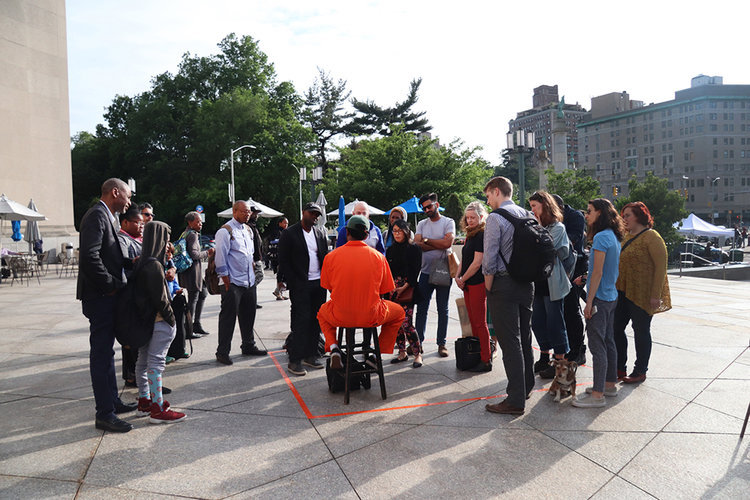 This post is also available in:

A big welcome to the new residents of the Fountainhead Residency: Katrina Coombs (St. Andrew, Jamaica), Sherrill Roland (Raleigh, NC) and Jackson McGrath (New York).
It is always emotional to share the mindset and the working methods of the new guests of the Residency, with Kathryn and Dan Mikesell, which have been working on promoting and spreading art for years.
Among the occupants of august, for the first time in history, there will be a writer: Jackson McGrath. During his stay, he will work on two projects of which he is already part.
Katrina Coombs instead, works with fiber and threads creating sculptured shapes, focusing on the double-end stigmatic fashion with which society treats the female characters.
Lastly, Sherrill Roland is an interdisciplinary artist and funder of the Jumpsuit Project, in which he speaks about his traumatic experience as a felon. Through the sharing of his story, Roland gives others a reading window through which one can better understand and share the dark impact of jail on a person.