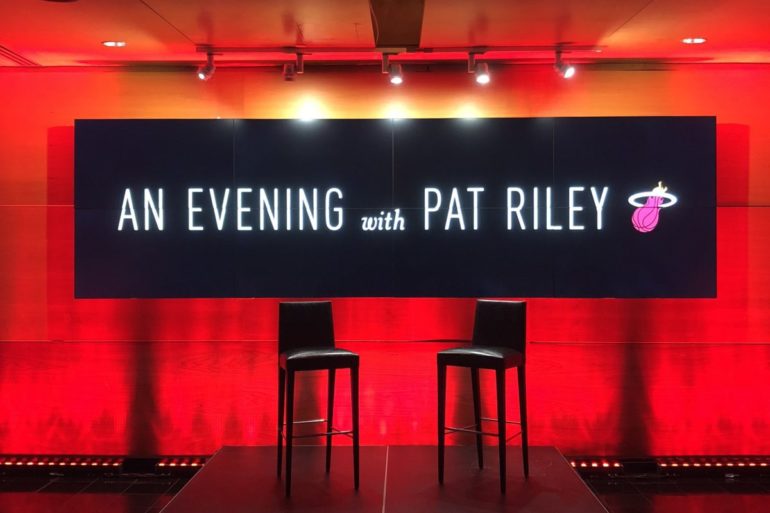 This post is also available in:

Pat Riley this is his business card: nine NBA titles, for 22 years president of the Miami Heat.
His curriculum is unquestionably one of the most impressive of all sports: player, coach, president. Few, in any sports field, have reached the levels of success achieved by Riley playing various roles in almost half a century of activity. He proudly shows off, almost in a showy fashion, the 2006 ring because, he says: "it's the last NBA I won by head coach".
Riley  set a standard of excellence within the team, both on and off the field, an attitude that has allowed the team to reach unprecedented heights and has positioned him as one of the most respected and successful athletes in the history of the NBA . All this has never been so obvious as when Riley drove his group of 15 Strong to the first NBA championship in Dallas, on June 20, 2006. His order given to the boys before leaving is unforgettable: "one suit, one shirt, one tie because race seven will not be played! "And so it was.
In 2012 and 2013, he saw his successor Erik Spoelstra lead the teams he formed, in the position of HEAT president. Since his arrival 21 years ago, the Miami team is  one of five out of 122 teams in the four major North American professional sports championships that can boast of having made at least 17 postseason appearances and having won at least three championships.
White shirt and black trousers, dazzling smile, always in the hall on time. He thanks the marketing guys, the presents and Jason Jackson, the Heat voice par excellence, who accompanies him on the stage set up in one of the American Airline Arena's suites to interview him. Attending one of his speeches is always fascinating because it explains above all what it means to be part of the "Family", the Heat Family. His motto? "You have to have a new motivation every day!". In the last two seasons Riley has received lots of criticism and he knows it, but in spite of everything he shows security and tries in any way he can to transmit it to the public listening: "You can decide to listen to those who chat here and there, or you can decide to trust me. I have built many teams and I will build at least one more, winning. We do not lack much, we just need to insert a 'transformer player'. Of course, it is not so easy and obvious, but sooner or later we will insert in this team a man who will make us jump in quality ". He likes to call it transformer player: The main problem for the fans is to understand if it will be more a first or more a then … because for those who used to see play and law laid down on all fields, the likes of LeBron James, Bosh and Wade , just to name some of the recent past, it is not easy to continue  patiently waiting for the possibility to insert one or two samples in the roster.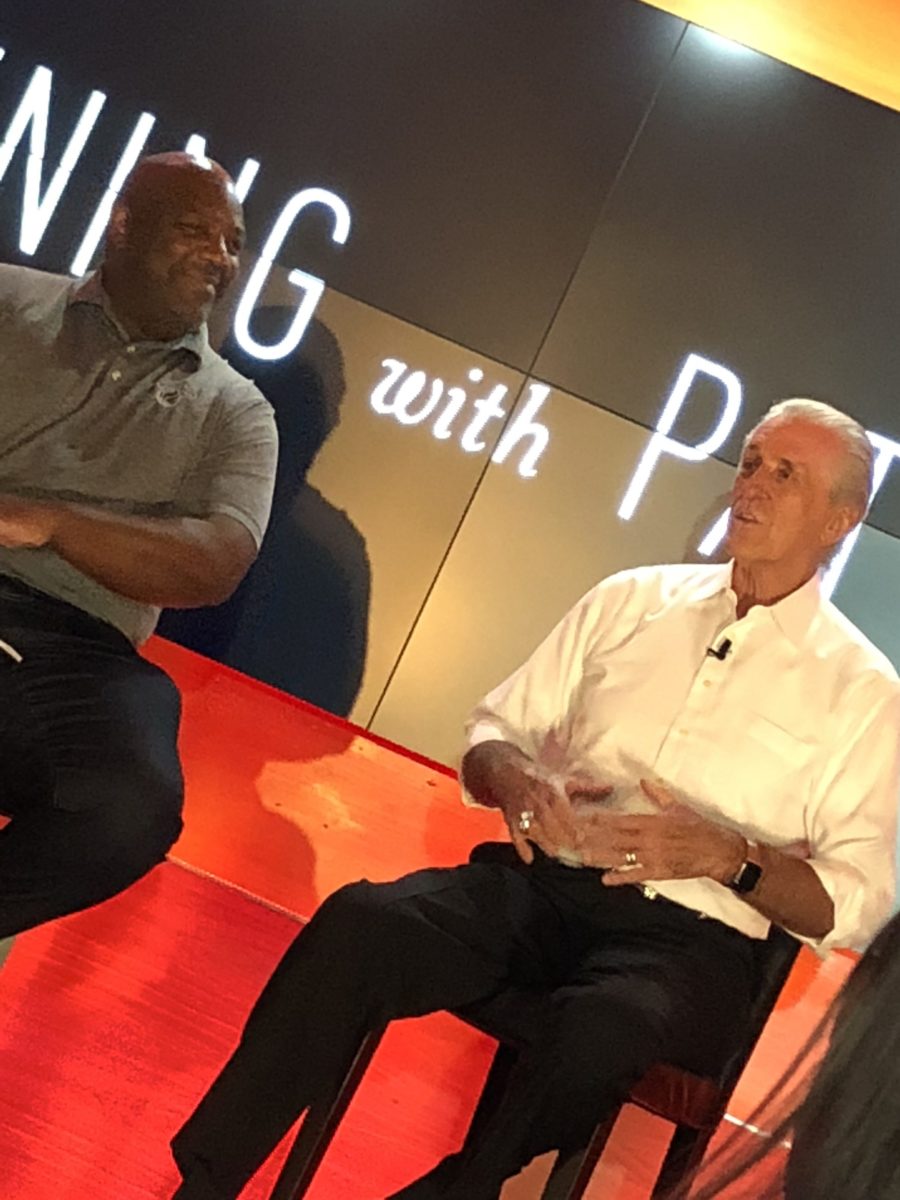 Of course, some choices may seem bizarre and it will only be time to say it right or wrong. Thinking that Tyler Johnson, in the next two years, will earn 19.2 million dollars a season, some perplexity may arise, especially considering that players emblazoned as John Wall, Klay Thompson, Draymond Green and the same teammate Goran Dragic among others, have a lower salary. The heaviest criticisms regard precisely the multi-year contracts made to different guys, so much so that the salary cap of 123 million over which the luxury tax is triggered, it seems cannot be avoided.
Wages from champions, yes: but without having them in the team.
But Pat Riley is absolutely firm in this regard. He blindly believes in his players and defends them with a sword. He has sweet words for Waiter: "he underwent an operation that took him out of the games for the entire last season, but if Dion is healthy, he's very strong! Indeed, to hear him, he is the strongest player in the whole NBA "he says smiling.
He has a weakness for Whiteside: "I will do everything so that he and the coach can smooth out their differences because Hassan is not the player of the last season, he's what we saw the first season and made us fall in love with him".
And speaking of coach Spo, who has accompanied him over many years, Pat Riley has words of affection and esteem: "He is without a doubt the best coach of the whole championship. After our season has been confronted with different football coaches and basketball to improve his technical background that makes available to our boys. He knows them perfectly one by one, knows how to encourage them and get the best from them and they, in turn, have blind confidence in him and it must be so if we want to achieve great results. It takes harmony and unity of purpose and they have a big dream in the drawer, they are obsessed with this great dream and they are working to achieve it! "
You can agree or disagree with what Pat Riley says, but either you try to listen to every breath of wind, or you listen to those who have been able to demonstrate competence, foresight and sense of belonging over time. Let us be fooled by the sirens who must make news, or listen to the master music of those who are directly part of the family. I decided to trust Pat and I want to believe that Tyler Johnson, along with Justise Winslow, Dion Waiter and Josh Richardson may be a crack in the near future. I decided to listen to the heart and then: let's go Heat !!