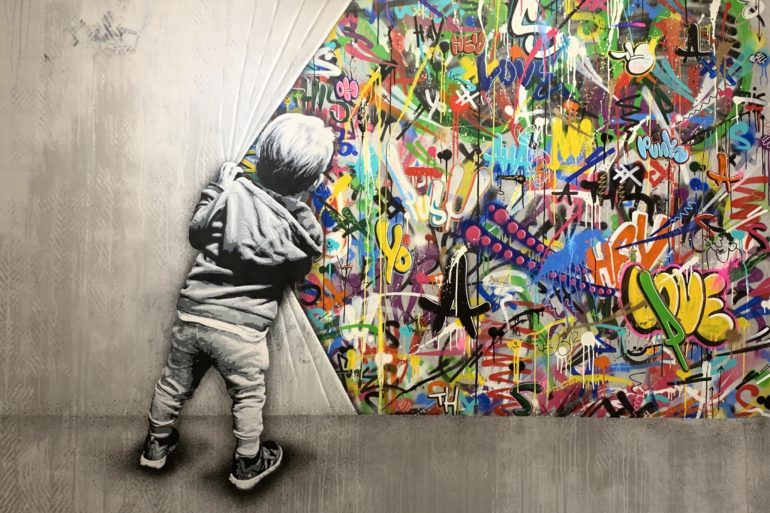 This post is also available in:

The city of Miami knows how to reinvent itself and while its neighborhoods are undaunted cranes, pneumatic hammers and the characteristic BOB's Barricades, some attractions remain true to themselves while periodically renewing themselves: the Wynwood Walls is an example of it.
The Wynwood neighborhood was founded on the brainchild of the visionary Tony Goldman of Goldman Properties, real estate developer and art enthusiast, who understands the potential of the neighborhood and has decided to make it a great open-air art gallery . 
The Wynwood Walls is the beating heart, around which the Wynwood urban floor develops, in a sort of grid, which is pitted into hundreds of painted walls that have led over the course of a decade to consider Wynwood the artistic district for excellence of the city of Miami. Born from a Tony idea and continued over time thanks to the perseverance of his daughter Jessica Goldman Srebnick, now CEO of Goldman Properties and Goldman Global Arts (GGA). The Wynwood Walls, founded in 2009 on the occasion of Art Basel Miami Beach, celebrates ten years this year and does so by gathering the works (for sale) of the artists who helped make this piece of the city unique.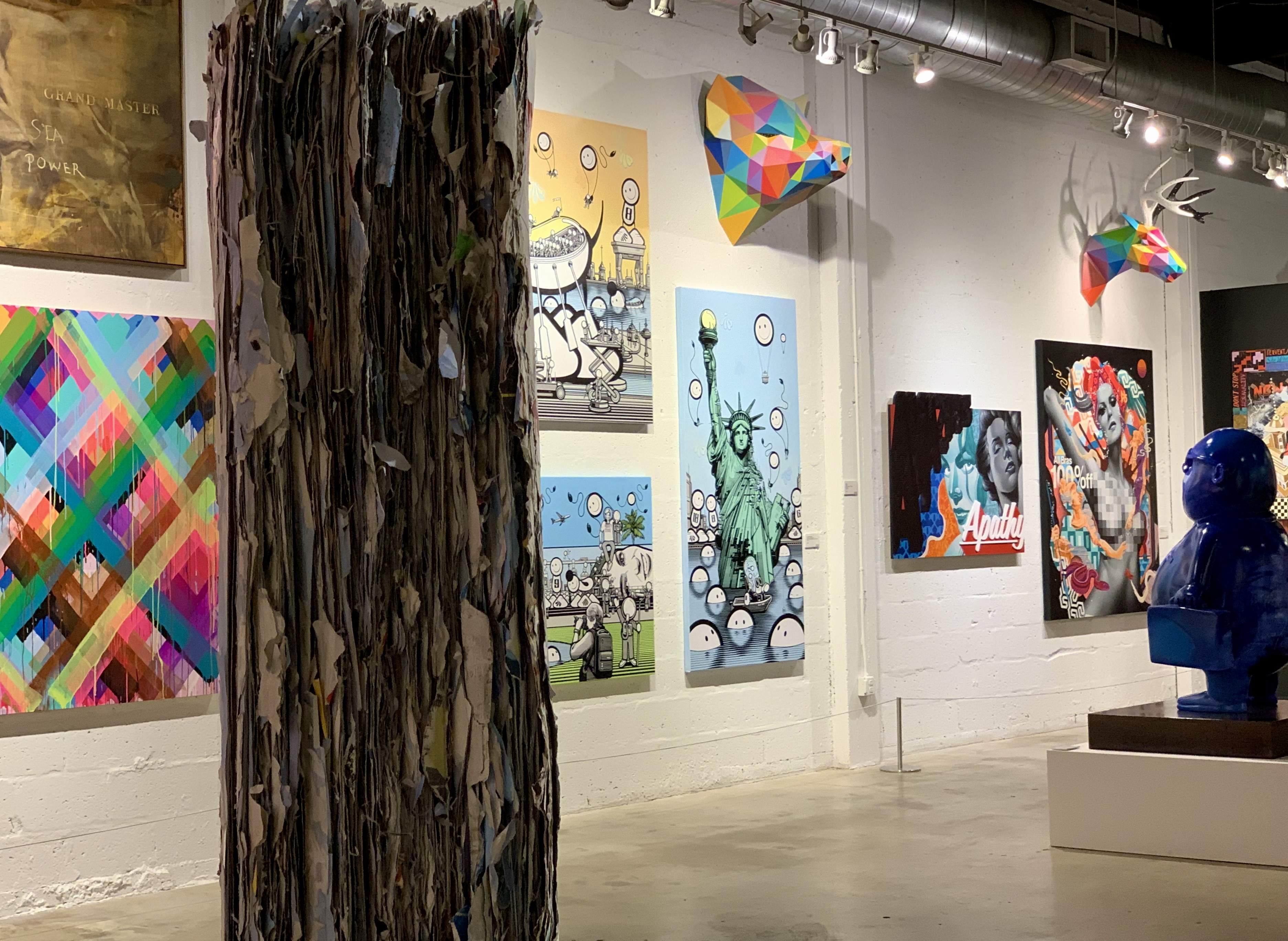 GGA Gallery inside the Wynwood WallIn the exhibition inside the GGA Gallery, within the walls of Wynwood Wall, many well-known names in the street art scene: some of the alumni of the local Fountainhead Residency: DAZE, Shepard Fairey and The London Police; the ubiquitous KOBRA, Alexandre Farto (aka VHIL), Logan Hicks and Ron English (these winners, respectively, in 2018 and 2019, of the Tony Goldman Lifetime Artistic Achievement Award) but also: Joe Iurato, Leon Keer, Queen Andrea, Martin Whatson, Dasic Fernandez, el Seed, HUSH, Ernesto Maranje, RISK, Michael Vasquez, Alexis Diaz, NICER, BIO, BG 183, Maya Hayuk, FAITH XLVII, Mina Hamada, Tristan Eaton, OKUDA, FAILE, Tomokazu Matsuyama, Tatiana Suarez, Dasic Fernandez, PichiAvo, Ken Hiratsuka. 
Many names and many works put up for sale (some of them sold out) that add color and shapes to the colors and shapes already present in the Wynwood Walls that will delight visitors even with the new big shop that sells educational material, merchandising both unique and limited edition works, for those who want to go home with a piece of street art.
(On the title: Beyond the Wall by Martin Whatson, 2019. Mixed media on canvas. 71″ x 99", framed)
.